CUSTOMER LETTERS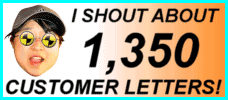 1522 LETTERS!
More customer letters than any other car sales site IN THE WHOLE WORLD! - Ling
You are viewing page 3 of 58 - go to page:
Search my letters page!

| | | |
| --- | --- | --- |
| From your area... | ...or from people... | ...or about a specific car! |
| | | |

Showing ALL my letters!



Customer Letter: 1487 / 1522
Stuart says...

Excellent customer service and very competitive price for the vehicle I required. Unorthodox and refreshing approach to vehicle leasing! Well done Ling! Good dealer service on my Honda CRV delivery.

Stuart

Editor Note: Stuart, thanks so much. Glad to be unorthodox... as the TYPICAL leasing company service is quite bad. So, im my case, different is good. I treat you like adult. Happy to thought everything was great! Enjoy CRV, what a lovely car. - Ling
---

Customer Letter: 1486 / 1522
Susan says...

From the very beginning I received nothing but excellent service. I would say that LingsCars are very professional organised and approachable – no one else can touch Ling for her deals. She is also however quite crazy!!

As the car I wanted (Scirocco) was an automatic and particular colour, it had to be factory order and the wait was approx 4 months. However, I was kept informed of the progress all the way – many times I received e-mails just checking in and wishing me a good weekend etc. I would log into the website just for a laugh and to share it with colleagues at work – MAD!

I still get immense pleasure from just getting in the car and I don't think, especially as this is a second car for us, that I could have afforded to buy it with this spec. I will definitely be using LingsCars again when this lease is up. However, Love the car so much – don't want to think that far ahead.

Excellent dealer, car was clean, delivered when advised and very courteous service.

Susan

Editor Note: Woooo Hooo. It is great to read this stuff! Always difficult when a bespoke car is such a long lead time, but this is why I have LINGO, so the wait is painless. Progress is always passed on, even if bad news. But your car was all GOOD NEWS, Susan. Thanks so much for the business. Hope you have lovely time in the fast Scirocco! - Ling
---

Customer Letter: 1485 / 1522
Rollo says...

I've never experienced such a friendly and helpful company … I already have my mind set on a much more up-market vehicle next time, and I will, without doubt, be using LingsCars in the future. Average dealer - Dealer was ok. Lombard however forgot to set up my direct debit order then sent me a snotty letter saying I was behind with payments! If only they were as efficient as LingsCars...

Rollo

Editor Note: Well, Rollo, Lombard have now withdrawn from the market. So, we don't have to put up with that inefficiency any more. They are RBS, enough said. You are not the first customer to say this has happened. But it was sorted. I am glad you found me friendly and helpful, I do not bite :) Hahaha! Great to have you on board! - Ling
---

Customer Letter: 1484 / 1522
Brian says...

If I knew then what I know now I would have contract hired a car from Ling years ago, its so easy and cheap! No messing about, no hard sell and a great service. From asking for a quote to having my C5 delivered to my door it couldn't have been simpler. Delivery is free and prompt. Finance was quick and information accurate.

Brian

Editor Note: Hahaha, well, it has taken me years to get to this stage... but really you had a very successful time getting a car. The C5 is lovely car. Plus, you got Sat Nav! So you won't get lost around County Durham. Thanks for being great customer, Brian! - Ling
---

Customer Letter: 1483 / 1522
Deborah says...

Brilliant! The whole process – the car – everything. I would definitely use Ling again as everything was great. Plenty of contact, simple process, quick response to e-mails and funny! Felt like I was dealing with a friend. Have recommended already and will be back! Thanks.

Excellent delivery: Good service – polite, smart and delivered car on time. Thank you.

Deborah

Editor Note: Deb, that sounds good to me! You were great to deal with, we had a load of fun and you were really happy with your Fiesta and the deal. It is hard to do better than that. You are certainly a friend, now :) Thanks for recommendation! - Ling
---

Customer Letter: 1482 / 1522
Gillian says...

Hi Ling, I looked at many lease car web sites for the best deals. LingsCars was the best for my new Ford Fiesta. I love it, after all the paperwork was done a new Fiesta was on my drive - that easy. My husband was not sure about the colour (pink) but I love it, I love it. Thank you. It was delivered at the time arranged no problems. Thank you.

Gillian

Editor Note: Hahahaha, the pink colour (actually the really great Hot Magenta) will mean you keep your husband out of the car. It changes colour in sunlight! Great letter, thanks so much for being a super customer, Gillian. - Ling
---

Customer Letter: 1481 / 1522
Marie says...

Would highly recommend LingsCars. No other dealer/ lease company could match the great deal I got from Ling. Easy, easy, easy process thanks to the Lingo website. All my questions were answered within minutes! Friendly/ funny staff – had many laughs along the way. In other words, EXCELLENT customer service. Many freebies – mainly Chinese polos! Remember confusions say "too many Chinese polos mean many trips to dentist" :o)

Marie

Editor Note: Hahahah, good job you are not a dentist, Marie. You are local to me in Gateshead, you live less than 1 mile away, so I will see you around and about in the Qashqai... and the car is made only 5 miles from us both, too! Thanks for super letter! - Ling
---

Customer Letter: 1480 / 1522
Elizabeth says...

LingsCars is a unique service – efficient, reliable, but fun to deal with. There is an evident focus on customer care. In my experience the proposed delivery was cut by two weeks for my convenience. This was only possible because of the hard work of the staff at Ling's company. Many, many thanks – I love my car. Excellent delivery, prompt, friendly and straight forward.

Elizabeth

Editor Note: Yes, we pulled out the stops for you, not always possible I must say. There is a limit to what I can do, unless the cars are physical in the UK when the paperwork is done. Glad you are happy bunny, Liz. Nice cars, these new Fiestas! - Ling
---

Customer Letter: 1479 / 1522
Sandra says...

Everything has been easy – applying online and using fab 'Lingo' through to delivery. Ling makes everything fun and not scary, like other kinds of businesses can be! I was worried the car wouldn't feel like 'mine' – but after a few days that feeling went – overwhelmed by joy of driving new car!

Sandra

Editor Note: Of course the Nissan Note is "yours". Yours for 3 years! Enjoy it. These are great cars, underrated really. Customers love them. Hope you have a great 3 years, and thanks so much for the kind letter, Sandra :) - Ling
---

Customer Letter: 1478 / 1522
Martin says...

The speed and efficiency of the service provided by Ling and her team was amazing. My car was delivered within three weeks of making my initial enquiry! All queries/issues were resolved immediately via the Lingo system. My one major problem (getting insurance for a contract hire car) led to a call from an insurance broker within 1 hour of my call to Ling. Good delivery, the Fiesta was delivered clean, on time, on the day agreed.

Martin

Editor Note: Great to hear from another Fiesta customer. You are a commercial manager in a major bank, so I protect your address from idiots, Martin. Thanks for making the communication a pleasure and so happy to help sorting your insurance. My contacts are very good :) - Ling
---

Customer Letter: 1477 / 1522
Karen says...

I found the whole process surprisingly easy and refreshingly friendly. I'm also happy that I got a good deal on my car. We loved your extra touches, especially the sweets. Delivery was excellent, very prompt and professional.

Karen

Editor Note: Brilliant! Bourne was one of the very first towns I visited when I came to the UK 12 years ago, so I know it well. Glad everything went smoothly with the Fiesta Titanium, you have a lovely car there! See you in 3 years, Karen! - Ling
---

Customer Letter: 1476 / 1522
Michael says...
The Audi is the third vehicle from your company. Your service and the car are both excellent.

Dealer Service – TERRIBLE. The car was dropped off and left without any instruction as to what button did what and even how to start it.

Michael

Editor Note: Well, I know the answer is to turn the key, but yes, that is terrible. There is a big gap between my service and the dealer service, eh? I am really sorry about this. However, tyou continue to order cars and vans and have another 3 vehicles on order. So I guess you forgive me for the daft dealer. Continue ordering, Mike! - Ling
---

Customer Letter: 1475 / 1522
Alex says...

Ling was very professional, a pleasure to do business with, very prompt in answering any questions. No problems at all. I will go with Ling again for my next car as she is very good. Thank you Ling. P.S. The car is great, I love it! Delivery driver messy and car not clean.

Alex

Editor Note: Well, I went beserk with the supplying dealer. They really should not allow messy drivers. Always, the problems are with dealers, eh? Thanks for comments. I remove your address as you are a policeman, for security. Hope you like the Kuga. They have been very popular new cars this year, but I have never driven one. Evening all! - Ling
---

Customer Letter: 1474 / 1522
Stephen says...

I can only say what a fantastic experience I got with Ling. The most efficient, brilliant, friendly service from Ling herself made the whole process a pleasure. The car arrived in perfect condition, so credit to the dealer, although I expect that as a minimum. Finally, I can only say to Ling, you may prefer manual gearboxes, but the DSG Automatic is FANTASTIC! All the best Ling.

Stephen

Editor Note: I have never delivered the DSG, but my Sister has ordered one of these Skoda Superb cars in China, with DSG. So, I wait to drive that car. The car is amazingly big inside and has a funny boot, eh. Hope you love it. Thanks for all the kind words, lovely to get letters like this! - Ling
---

Customer Letter: 1473 / 1522
Gill says...
Ling makes the whole process painless not to say amusing with her amazing sense of humour!! Excellent delivery of my new Audi A3.

Gill

Editor Note: Well, you got fast delivery on that A3, so that is amazing, bear in mind many Audis have been delayed. You are a good repeat customer, always a pleasure to chat. Lhanks for coming back :) Have a great time in the A3. - Ling
---

Customer Letter: 1472 / 1522
Lisa says...

Excellent service, communication was outstanding always knew exact status of delivery process. Excellent delivery of my new Qashqai.

Lisa

Editor Note: Hey, hey, and you are an accountant, Lisa. That means you will take time to find the very best financial option for your car. So, I am so pleased you chose me :) Thanks for being a great customer and enjoy that bloody Qashqai :) - Ling
---

Customer Letter: 1471 / 1522
Andrew says...

Amazingly fast transaction, faultless professionalism. See you in two years for another. Dealer Service – EXCELLENT. True gent delivering car in pristine condition.

Andrew

Editor Note: Andrew, fantastic! How great that I am getting such nice letters from Mercedes customers, as Merc UK are trying to kill my supply of new cars. I really think that I can beat Merc at their own "quality" game. Fantastic letter, thanks. Enjoy the CLK. - Ling
---

Customer Letter: 1470 / 1522
Susan says...

Good easy to use website, fast response to order and any queries. Had a bit of a delay on delivery but otherwise very good service. Thanks Ling! Car in good condition, delay on delivery.

Susan

Editor Note: Sue, the delay in delivery was just the volume of deliveries in the Ford network which simply meant that as usual the supplying dealers made a mess of organising dates. It drives me mad. How hard is it to arrange a date and stick to it? Apart from the final delivery, things were great and you loved your car. That's great! - Ling
---

Customer Letter: 1469 / 1522
Lillian says...
I still can't believe it only took two weeks for delivery of my new Citroen C3 Picasso. The car was delivered right to my door. The delivery man gave me the keys and paperwork and we checked the car over, all very clean and spanking new. Well done Ling, you kept me informed every step of the process. I would certainly recommend you to family and friends. Very good delivery price of £85 to my door.

Lillian

Editor Note: Whoa, let me tell everyone that the delivery "price" was because Lillian lives in Northern Ireland. So that was the cost from Stranraer, a bargain! British customers get free delivery. It was a very quick process, and that was great. It is wonderful to have customers in Northern Ireland, the people from the Free State are always mailing me, but due to Eire being a different country, I simply cannot deliver cars down there. What a shame. - Ling
---

Customer Letter: 1468 / 1522
Matthew says...

Very interesting website, could be a little easier to understand at first glance. Everything went very well and the price was unbeatable. I hope there is a discount for returning customers :o) Thanks Ling. Good delivery. Delivered on time and with friendly driver.

Matthew

Editor Note: Great! Fiestas are great cars, I am glad you love it. Unbeatable price is a good thing, eh? To have a further discount on an unbeatable price is errr... unbeatable? Enjoy the Fiesta, Matt. Sorry the website is a bit messy :) - Ling
---

Customer Letter: 1466 / 1522
Paul says...

I had tried on numerous occasions to buy a B-Class Mercedes for my wife and new baby daughter. After going to various Mercedes dealers and them trying to sell me alternative cars or ones they had on special offer I was at my wits end!!! A work colleague recommended Ling and from the word go it was fast, efficient and so easy!! Ling and her staff keep you informed every step of the way constantly updating you on the progress.

I would have no hesitation on recommending Ling and using her again in the future. Excellent service!! Thank you. Excellent delivery, delivered on time, car's functions explained.

Paul

Editor Note: Paul, yes, why do dealers try and sell you cars you don't want? Glad I once again beat the standard Mercedes service levels and at the same time got you exactly what you wanted for your family. Cheap, too. Thanks so much for the letter, I loved to read that! Why do Mercedes put so much pressure on me to stop selling their cars? - Ling
---

Customer Letter: 1465 / 1522
Carmel says...

Ling and her team were very helpful and efficient. I bought a Mercedes which I thought would be much scarier than it was on the internet. I would use Ling again.

Carmel

Editor Note: Now THIS is a scary Mercedes:




Hahahaha! But you just had a C-Class, not a Monster Merc :) Glad it was lovely for you. Internet is far safer than real-life, actually. - Ling
---

Customer Letter: 1464 / 1522
Gary says...

Good service. Very Happy. Good dealer service, nice guy.

Gary

Editor Note: WoW! Gary, you live about 500m from me, amazing, and from the best music pub in the UK - the Three Tuns! So, I will definitely see you flashing around in your new C5 Tourer. These are great cars, so comfortable. Glad everything went well! - Ling
---

Customer Letter: 1463 / 1522
Stuart says...

It was very simple arranging delivery of my new Fiesta. From beginning of enquiries to delivering of car was 2 weeks. I am happy with the service I received from LingsCars. Good delivery.

Stuart

Editor Note: Stuart, that's great! Not often I can deliver THAT fast! You wanted a black car as you are a Funeral Director. Except it would be hard to fit the coffin of a cat in a Fiesta, never mind a human! Thanks for the biz, hopefully I will not need services from you soon :) - Ling
---

Customer Letter: 1462 / 1522
Stephen says...

Excellent prices, brilliant service and love the way LingsCars communicated with us during the process of ordering the car. Didn't like the sweets very much though.

Stephen

Editor Note: Stephen, hahahaha, the sweets are for display purposes only. Not supposed to be eaten, they are just to make you feel good. I wish you would tell BMW UK about the service - they always persecute me by trying to stop me supplying their new cars. They even stop me showing pictures! You are a super repeat customer, thanks so much! - Ling
---
Search my letters page!

| | | |
| --- | --- | --- |
| From your area... | ...or from people... | ...or about a specific car! |
| | | |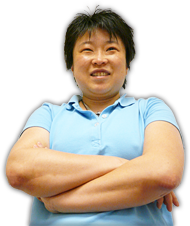 Online Service
Response Times
Quote > Proposal > Order > Delivery
75 CLIENTS IN 'PROPOSAL'
...LING REPLIES IN:
HRS : MINUTES sec
142 CLIENTS IN 'ORDER'
...LING REPLIES IN:
HRS : MINUTES sec
Customers use my secure LINGO management system.
Response times above based on last 4 hour period between
9am - 6pm, Mon to Fri -Ling

No Waiting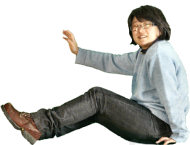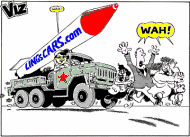 I am the Viz UK business ambassador!
Post me Ferrero-Rochers! Yum Yum!
Unlike most other internet car leasing sites, I publish all my contact information openly!
...so, you know who I am - Ling
THE UK's FAVOURITE
CAR LEASING WEBSITE!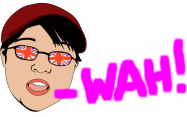 Boss: Ling Valentine MSc IoD
15 Riverside Studios
Newcastle Business Park
Newcastle upon Tyne, NE4 7YL
Tel 0191 460 9444
[email protected]
I prefer email to phone - Ling
VAT No: 866 0241 30
Co Reg No: 6178634
Consumer Credit Licence: 663330
Data Protection No: Z1098490
Best Before: 17/08/2007