CUSTOMER LETTERS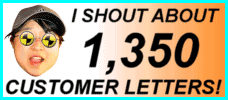 1522 LETTERS!
More customer letters than any other car sales site IN THE WHOLE WORLD! - Ling
You are viewing page 47 of 58 - go to page:
Search my letters page!

| | | |
| --- | --- | --- |
| From your area... | ...or from people... | ...or about a specific car! |
| | | |

Showing ALL my letters!



Customer Letter: 360 / 1522
Kevin says...

"The best service we have ever had - excellent. Thank you for all your help."

Kevin

Editor Note: Blimey, this is very short but very lovely letter about your Ford Mondeo Estate, Kevin! Thanks - Ling
---

Customer Letter: 359 / 1522
Iain says...

"This is the second time I have dealt with Ling in the past two years. Her level of service surpasses anything I have come across previously in the motor trade. She is polite (! - ME??? - Ling) efficient and always deals with you personally. My Honda FRV was delivered on time, with a nice follow-up call. I will be back for another vehicle next year and would strongly recommend you give Ling a ring!! "

Iain

Editor Note: Honda FRV is semi-wierd car, Iain... very nice, but three people sit up front like the Fiat Multipla. Except the Honda does not fall apart or break down. As a repeating customer, I am so pleased you chose to come back for another round of abuse. I look forward to THIRD car, next year!- - Ling
---

Customer Letter: 358 / 1522
Bob says...
"This is the first time I have had a car from Ling. She gave me a deal on the Toyota Avensis I was looking for. I tried many other leasing companies, including Toyota itself! Ling had the best deal.

Ling was great to do business with - regular communication - the car arrived on the morning she promised. The dealer she chose was excellent. Only had the car for a day - so far so good!"

Bob

Editor Note: Bob, you know... there is just one person to thank for my low prices: Micheal O'Leary of Ryanair. It is simply because I chose him as the example to follow in operating with the lowest costs in the industry that I am able to supply cars at the lowest prices. Other companies have flashier offices, loads of staff (who do nothing except mess up, go sick, get pregnant and don't return calls), they spend large amounts on their own company cars, advertising, leather chairs and all that bollocks, and so cannot come anywhere near my tiny overheads. I still give the best service, I don't cut back on communication - that's free! So, thanks Michael (O'Leary), and thanks, Bob! - Ling
---

Customer Letter: 357 / 1522
Geoffrey says...

"I was converted to 'Contract Hire' many cars ago, but only found Ling two cars back. Ling is NUMBER ONE for deals and service - and is good fun to deal with. Other brokers I have dealt with always fell short at some point of the process, whereas Ling gets it right. Her dealers are also on time, helpful and polite - spot on!

Yes, I am a happy customer."

Geoffrey

Editor Note: Thanks for really lovely letter, Geoffrey! Unlike other brokers... well, I just can't see the point in getting it wrong, it just creates more work for me, and you... - Hope you enjoy brand-new Mazda RX-8!- - Ling
---

Customer Letter: 356 / 1522
Lee says...

"I just ate the brown sweet. I am having trouble breathing now. If I am still alive we will be back for another repmobile shortly. Thanks for the keyring and the Ford Focus and for inspiring us to be madder. Car turned up. Right shape and on time.

PS. Do a deal with us on iPod car hits."

Lee

Editor Note: I am glad that you are mad, Lee. Sweet contains Chinese chemicals, despite my degree in Chemistry, I have no idea what they do to brain. I give you web link because you seem to need all the help you can get. I am very intrigued by your suggestion about iPod hits. What on earth are you talking about. I will ring you to find out - Ling
---

Customer Letter: 355 / 1522
Joanne says...

"Hi Ling,

Just to tell you we took delivery of the BMW 1-series on Friday. Everything is fine, the car is great. Many thanks for all your help, it all went smoothly and we hope to do business with you again."

Joanne

Editor Note: Goole is not far from main BMW import centre at Thorne, Joanne. Glad that helped to speed up delivery a bit, and I'm very happy that you are pleased - Ling
---

Customer Letter: 354 / 1522
Stephen says...

"It's the first time we've ever leased and we were a bit scared at first.

Ling put us at ease from the start with her efficient and friendly manner. Because we were first timers, we had lots of what must have seemed like obvious or silly questions, but Ling's patience with us didn't falter.

She always replied the same day, usually within minutes. The experience was so smooth, and we have already got our second car (new Mini Cooper) through Ling. We will definitely come back at the end of the lease time as long as the prices are right, which we are sure they probably will be. The dealer was excellent. No negatives. Thanks, Ling!"

Stephen

Editor Note: Stephen, woooo-hoooo I didn't realise you were scared! Maybe my picture frightened you. Enjoy Mini Cooper! - Ling
---

Customer Letter: 353 / 1522
Peter says...

"Very efficient, quick response - and most of all Ling got me the cheapest deal for the car I wanted; a Toyota Corolla. That's what I call customer service! Ling definitely met my expectations. The car is great, the dealer was good, but they should have put a full tank of petrol in."

Peter

Editor Note: Peter, thanks for saying such nice stuff, but err... WHY should thay have put a full tank of petrol in? Someone comes into Chinese Supermarket, you give them £50 of free stuff? Hmmm. On happy note, I am so pleased to supply you. I used to live in Bournemouth and often used to visit your supermarket in Poole. When I was in Finland, my husband Jon used to post me food parcels he bought from your shop. Amazing coincidence, huh? - Ling
---

Customer Letter: 352 / 1522
Christopher says...

"Good on you, Ling! I like your approach to doing business. You certainly stand out in the crowd.

Car order was a little slow and Ling gave me misleading excess mileage figures. However, delivery was bang on time and I got a full tank of diesel, excellent!"

Christopher

Editor Note: Christopher, hmmm. Well... trouble is, if excess mileage changes at the finance company (mabye residual changed or high-mileage return valuation changed?), then it changes. There is little I can do to fix an earlier figure. Sorry. But this is very rare, I always declare everything. I am so pleased you like your new Honda FRV and that the delivery included £50 of free diesel. Others note - free fuel is more exception than rule! - Ling
---

Customer Letter: 351 / 1522
Jon says...

"Dear Ling

Car ordered; BMW Z4, delivered early and all I did was email you once, fax you twice and sign a cheque and post it to you. And my car even arrives at the farm office allowing me to carry on working. Too easy. Let's do the same again when I have sold the pickup and the van. Well done for providing a valuable, easy to use and cost effective service."

Jon

Editor Note: Jon, thanks for nice letter! I have had a BMW Z4 demo for a week - and I loved it. I am sure you will love yours, I look forward to getting you some commercials - Ling
---

Customer Letter: 350 / 1522
Janet says...
"Hi Ling,

Just to let you know car received today and all seems to be fine and in working order. Many thanks for your help through the process, which has not been too painful at all!"

Janet

Editor Note: What a very nice car you have got, Jan! An Audi A4 Saloon 2.0t Fsi SE Multitronic, Leather, Auto Opening Boot Lid, Front Centre Armrest, Driver Inf System, Heated Front Seats, Split Folding Rear Seats, Multi Steering Wheel, very well specced and very cheap! Enjoy it, eh? - Ling
---

Customer Letter: 349 / 1522
Miles says...

"Hi Ling,

I have been meaning to contact you ever since driving up to Newcastle for my daughter's graduation the other day. I was appalled to notice (but only just) that you have been forced to remove your mobile intercontinental ballistic rocket launcher to a position that only your devoted customers with eagle eyes could notice from the road. I can only presume that the petty capitalist bureaucrats think that they have beaten you again; but I have every confidence that you will outwit them with another cunning plan very soon!

Enough of the chit-chat.

My Nissan Almera will be due for replacement in January next year so I shall be back in touch then, if not before. With very best wishes that you will continue to confound your enemies."

Miles

Editor Note: Miles, next time you drive up, you can see my bus (look at my blog). Glad you have eagle eyes to see my rocket. I got nuclear blasted by planners. Details if you look at news items. Plenty of items about truck listed on the index. Enough of chit-chat, you just take one Nissan Almera and expect chit-chat? Since when did accountant ever give chit-chat for free??? - Ling
---

Customer Letter: 348 / 1522
Denis says...

"Just to let you know we took delivery of our car this morning at 07:00. What do you threaten these dealers with to make them deliver that early? All went smoothly and we are very pleased with the car. As I said before, with service like this you can look forward to a repeat customer in 2 years time, unless I can convince my daughters (sooner) that LingsCars is the way to buy!!"

Denis

Editor Note: Toyota dealer is shit-scared of me because I shout at them (but very nice really)! Hehehe, new diesel engine Rav 4 is VERY nice, first time Rav has had diesel power. You got to get up early to get car from me, Denis! You could have saved £200/mth and simply bought an alarm clock to wake you up: stupid customer? No!!! Rav 4 is much more fun than alarm clock - Ling
---

Customer Letter: 347 / 1522
Gary says...

"Very pleased with car and delivery. Nice smooth deal, all done and dusted in a few weeks. I will definitely deal with LINGsCARS.com again when the car lease is due for renewal. It was easy to contact Ling and nice to be able to speak to the business owner rather than be passed from pillar to post around an office. Excellent communications with the main dealer. Nice personal touch from Ling."

Gary

Editor Note: You have a brand new Mazda 5, Gary. This car is becoming more popular and most people still don't recognise it... but they will soon. You are quite local to me, I will keep a look out for you in your new car - Ling
---

Customer Letter: 346 / 1522
Adam says...

"Great deals, Ling is competitive and gives fabulous customer service. I'll always talk to Ling first for a leasing deal."

Adam

Editor Note: Adam! You are my 350th letter writer! Thanks! Hope you have a great summer in your new Mazda MX-5 - Ling
---

Customer Letter: 345 / 1522
Catherine says...

"Ling made my first experience at leasing a car simple and straightforward, handling everything from finance to delivery so efficiently. The time between finance being agreed and taking delivery of my car took longer than expected, but I am delighted with my new Mazda 6. The dealer was excellent with a helpful and friendly delivery service. Ling's mad marketing techniques entertained me and made what could have been quite a dull transaction, fun. Thanks, Ling!"

Catherine

Editor Note: Mazda;- so nice they cut off my supply twice! But now I am back, they learn lesson, eh? Catherine, I always say I cannot exactly control speed of delivery; if no physical cars in UK, I cannot swim to Japan to build one for you. Wait until Chinese begin to build new MG in the UK, there will be so many unsold that waiting time will be less than 1 minute. I hear rumour that Chinese Take-Aways to make up new franchise network for MG's. In meantime enjoy Zoom-Zoom Mazda - Ling
---

Customer Letter: 344 / 1522
Wayne says...

"A pleasurable and smooth experience from start to finish. Excellent dealer. The personal approach is hard to find these days, but is guaranteed with Ling. Highly recommended, will definitely use in the future."

Wayne

Editor Note: Wayne, you have very nice summer to enjoy your new Mazda RX-8 sport car in People's Democratic Republic of Wales. Bloody neis cwrdd â chi, mae'n bwrw glaw, iechyd da! - Ling
---

Customer Letter: 343 / 1522
Grahame says...

"Ling, the new VW Transporter van is lovely. The dealer was helpful and I'm happy. You, on the other hand, are quite bonkers (WHAAAAAAT? - Ling) and I love you for it (ummm, OK... - Ling)! We WILL be having another van from you soon. You were helpful and mad; my kinda woman! Carry on doing what you are doing, it works!"

Grahame

Editor Note: Hmmm, mad, eh? I have friend with Aviation company. Next van you have, maybe I deliver it from helicopter at 5000 feet, like old VW Golf/Beetle TV ads. That will show you how mad I am, Grahame. Hehehe - Ling
---

Customer Letter: 342 / 1522
Andy says...

"Most impressed with all aspects of dealing with you.

Fun website - and very clear. I really appreciated the fact that you always pick up the phone at once (I can never get through to some companies) and you are really helpful and friendly.

The Nissan Note is great, the dealer was excellent and I'm delighted with it. Thanks a lot."

Andy

Editor Note: Thanks for nice letter, Andy. I really try my best to answer the phone promptly, it always amazes me how other businesses neglect the simple things. Why do something slowly? I have to answer it and respond to customers, so why not do it straight away? Simple and true, eh? - Ling
---

Customer Letter: 341 / 1522
Geoff says...

"Just a short note - my new Mazda RX8 turned up on schedule - I am very pleased with the car and your impeccable service and will be using you again when my current contracts expire. Whilst I don't like spending money on cars, you make it as painless as possible with your helpful and efficient service."

Geoff

Editor Note: WoW! Of course RX-8 turned up on schedule, Geoff :) I am glad my service impeccable, you have got to realise I am pedalling like demented Chinese hamster behind the scenes to keep you happy as sandboy - Ling
---

Customer Letter: 340 / 1522
David says...
"Ling is unique - I've been selling for 30+ years, but her marketing and sales approach rates as amongst the best I've ever seen. This is (as importantly) backed up by fast, accurate and helpful responses to pricing, queries and completion arrangements.

Fast, competitive, helpful - why go elsewhere? I had no complaints and excellent service from both of Ling's supplying dealers. That's right, I had two new cars from Ling, a Jaguar X-Type and an Audi A4!"

David

Editor Note: David, thank you for compliment. This is one of the best letters I have ever received. I simply try to treat everyone as adults, not idiots. This is my trick - Ling
---

Customer Letter: 339 / 1522
Louise says...

"We have now converted all our cars to cars on lease - this latest one is a SAAB 9-3 Sportwagon - and all through Ling! Her service is excellent and she really tries to find the car we are looking for. Ling's website always has the best prices and it's the most fun, and her dealers are excellent!! We look forward to finding our next car with Ling."

Louise

Editor Note: Louise, Louise, oh with your SAAB so new; Louise, Louise, another car for you; Louise, Louise, I'm so in love with you-hooo-hooo. (Apologies to Debbie Harry - not big in China, anyway. And the love thing is not like lesbian shit. I'm Chinese. That's illegal for Chinese, my mum says. But no offence to Lesbians, especially if you want car!) - Ling
---

Customer Letter: 338 / 1522
Wac says...

"Excellent service, very professional company. Highly recommended. Honda CRV delivered on time, as advised."

Wac

Editor Note: Have a great time in your new CRV, Wac!! - Ling
---

Customer Letter: 337 / 1522
Mark says...

"Hi Ling,

Thanks for making the whole system of leasing a car so easy. I have never leased a car before, but now I can see the advantages. I will definitely be back for a new car in two years. Hurray!, for the little company!!! Dealer was excellent, they delivered the car very early so I did not have to wait!"

P.S. Stockton is not too bad, my house is nice!! haha."

Mark

Editor Note: Oooops, I probably made some offhand comment to Mark about Stockton being full of drug-dealers and council houses. Never mind, I'm sure there is a nice street or two. Hope you like the SAAB 9-3, Mark, I had one for 4 months last year and it was very nice car, except for bloody handbrake trapping my small fingers - Ling
---

Customer Letter: 336 / 1522
Paul says...

"Hi Ling,

Just to say thanks for the service it was very good, SAAB arrived yesterday and on time so many thanks."

Paul

Editor Note: Paul, you have just received convertible in middle of a heatwave! How good is that? God of car deliveries has been looking after you. - Ling
---
Search my letters page!

| | | |
| --- | --- | --- |
| From your area... | ...or from people... | ...or about a specific car! |
| | | |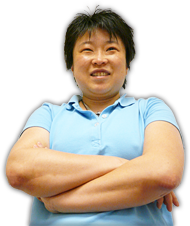 Online Service
Response Times
Quote > Proposal > Order > Delivery
75 CLIENTS IN 'PROPOSAL'
...LING REPLIES IN:
HRS : MINUTES sec
142 CLIENTS IN 'ORDER'
...LING REPLIES IN:
HRS : MINUTES sec
Customers use my secure LINGO management system.
Response times above based on last 4 hour period between
9am - 6pm, Mon to Fri -Ling

No Waiting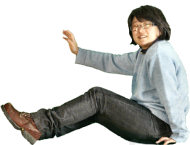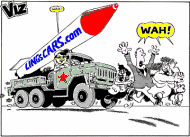 I am the Viz UK business ambassador!
Post me Ferrero-Rochers! Yum Yum!
Unlike most other internet car leasing sites, I publish all my contact information openly!
...so, you know who I am - Ling
THE UK's FAVOURITE
CAR LEASING WEBSITE!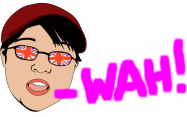 Boss: Ling Valentine MSc IoD
15 Riverside Studios
Newcastle Business Park
Newcastle upon Tyne, NE4 7YL
Tel 0191 460 9444
[email protected]
I prefer email to phone - Ling
VAT No: 866 0241 30
Co Reg No: 6178634
Consumer Credit Licence: 663330
Data Protection No: Z1098490
Best Before: 17/08/2007