CUSTOMER LETTERS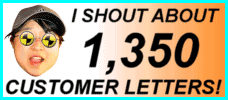 1522 LETTERS!
More customer letters than any other car sales site IN THE WHOLE WORLD! - Ling
You are viewing page 10 of 58 - go to page:
Search my letters page!

| | | |
| --- | --- | --- |
| From your area... | ...or from people... | ...or about a specific car! |
| | | |

Showing ALL my letters!



Customer Letter: 1308 / 1522
Ganesh says...

Hi Ling, as I mentioned previously, I am in the motor trade and have been for 16 years! Your service has been faultless. You kept me informed and updated at all stages of the transaction. Very well done to you and your team! How it should be done!!! Excellent delivery of the A4 Cabriolet, very prompt.

Ganesh

Editor Note: Well, another motor trade customer. You are General Sales Manager at Crown Motors. I get many because the deals are so good. I have an A4 Cab, too, these are lovely cars. What a shame you had the last one made. I will really miss mine when it goes back. Thanks for the comments, I really try my hard to be the best in the motor trade (not that hard), hehehe. - Ling
---

Customer Letter: 1307 / 1522
George says...

This is the second time I have used Ling and it will not be my last. I found her level of service excellent and nothing was too much trouble for her. Mail updates were received on a daily basis regarding delivery dates and any problems that might crop up. Excellent delivery, by very polite delivery man who talked me through the car. Thanks Ling

PS- Don't eat the corn on the cob sweets, they must be an acquired taste. C5 very good.

George

Editor Note: So funny, another customer poisoned by the sweets. I should buy shares in toilet roll, hahaha! You are a repeating customer George, so lovely to deal with you again. C5 is a great car, I have not had one complaint, everyone loves them. Go drive! - Ling
---

Customer Letter: 1306 / 1522
Oliver says...

Dear Ling

Thank you for your assistance in sorting the SAAB 9-3. The car is great, the dealer was brilliant and the contracted price is superb. Lingo was brilliant, I liked kicking you. The sweets are nasty. Thanks once more and we'll be in touch next time we need a car! Excellent delivery.

Oliver

Editor Note: Oliver, yes, yes, the sweets are horrible!!! Hahaha. I enjoy sending them to customers and waiting for disgusted reaction. You should be lucky to survive! :) SAAB is great car, despite the GM problems at the moment. I sell loads. Glad you liked the LINGO system. Thanks for kind words about the dealer, they will appreciate that, I will pass on. Talk soon! - Ling
---

Customer Letter: 1305 / 1522
Philip says...

We would definitely use Ling again. Contacting her is very easy through the lingo system and she replies quickly. It is easy to see what is happening and that documents faxed or posted have been safely received. For the car we leased (Astra Sport Hatch) Ling was also the cheapest by far. Car arrived when scheduled and condition was good.

Philip

Editor Note: Well, well, well, you are a sales exec in a Motor group, Phil, so I am very happy that you chose me for your new car! I cut all overheads to the bone to make the car the cheapest in the market, no one can be more efficient than me. Glad you loved the LINGO system. You were great to deal with. Go drive the Astra, everyone loves those cars. I did my dissertation near Christchurch - on Hegistbury Head! So I know it well. Without Hengistbury Head it is probable that most of the town of Christchurch and all of Christchurch Harbour would cease to exist! - Ling
---

Customer Letter: 1304 / 1522
John says...

Hi Ling, very happy with the CRV - thank you. The whole process went very smoothly and everything happened when supposed to. The website works very well with the Lingo area keeping you informed. That must have taken a lot of time and effort to get that right! Would definitely recommend you to others. Thanks very much. My Honda CR-V arrived spot on time delivered by a pleasant driver.

John

Editor Note: John, thanks for the letter. Yes, the LINGO system has taken over a year to make work this well, I am developing it with more features. People reading this will not know what we are talking about but it is my unique customer contact system - it works really well. Glad you are so happy with everything. Enjoy the bloody CR-V, this new model is just lovely car. - Ling
---

Customer Letter: 1303 / 1522
Rose says...

Dealing with Ling has been a great experience. She always kept me informed on a daily basis what was happening, responded to emails immediately, no problems at all. Car arrived on day of delivery at 8.30am. Would definitely deal with Ling again. We have bought two cars from her, one more on the way. Her emails are very funny. Car arrived promptly. Excellent. We had 2 cars to 2 delivery addresses, both arrived promptly.

Rose

Editor Note: Making customers happy is my main drive, so your letter is very welcome, Rose. You have had several cars, thanks! You are so lovely to deal with. You are clothing retailers, so you know how to give good service, so pleased that you are happy with my service. Thanks for great letter. - Ling
---

Customer Letter: 1302 / 1522
Roland says...

Ling delivers with style! A very straightforward, transparent and enjoyable way of driving a new car for a decent price. Nobody else offers this level of professional service. Good delivery.

Roland

Editor Note: Exactly, Roland! "No one else offers this level of professional service" - I would be even happier if some of the finance companies would read this and pay attention; they are more concerned that I have a flashing gif on my website, or that we have some fun, so call me "unprofessional". They make me so mad, they don't realise that things can be fun AND good. Thanks for comments, they are really special, hope you have a great time in your new Citroen C-Crosser. - Ling
---

Customer Letter: 1301 / 1522
Neil says...

Had a few hiccups (mostly from the dodgy sweets Ling sent) but got there in the end. Not your fault at all Ling. You have always responded when asked. It was Merc themselves who slowed the process. Dealership was good and car delivered when promised by courteous and knowledgeable delivery guy. All in all painless, except for Mercedes Finance slowing it a little. Your service was efficient and fun. Delivery was courteous and on time. Thanks Ling, speak to you in a couple of years.

Neil

Editor Note: Yes... it is amazing. Merc have been giving me grief lately, saying I should not use their logo on my site, but they are wrong; it is entirely legal. They try to bully me. They should concentrate on improving their finance service, eh? They should be pleased I sell cars for them in these times. Your new C-Class saloon is a lovely car, Neil, hope you enjoy it! You live in Liverpool. Make sure you lock the car! - Ling
---

Customer Letter: 1300 / 1522
Kathryn says...

Thank you Ling for the excellent service you provided. I don't hesitate in recommending you to friends and family. I cannot find fault with the service you provided, it was in fact excellent. We look forward to arranging our next vehicle with you when our lease is up. Thanks for all your help. No problem with delivery, but driver said car mats would be sent to us, but they haven't.

Kathryn

Editor Note: Well, Kathryn, I will send you a set of Ling mats, then. Usually cars do not come with mats, but when they promise, they should deliver, eh? Another super Fiesta delivery. As you are a teacher, I am pleased to say your spelling was 10/10, hahaha! Don't let the kids near the car. - Ling
---

Customer Letter: 1299 / 1522
Laura says...

Very pleased with the excellent service Ling supplies.The new Fiesta is great and will recommend to all my friends. Thanks again Ling, you are super. Excellent delivery, great service from the dealer.

Laura

Editor Note: Good. This is the second car you have had from me in 5 months Laura, you now have 2 new Fiestas. These are lovely cars, No. 1 best seller! Good supplier, I pat them on the head. Look forward to a sales rush from all your friends, hahaha! - Ling
---

Customer Letter: 1298 / 1522
Gavin says...
The whole transaction went very smoothly. Nothing unexpected, very happy with the new Jag X-Type and the service from Ling and her team. I would recommend it. Excellent delivery, faultless. The dealer delivered exactly when they said they would.

Gavin

Editor Note: Another great delivery from this supplier, they really are quite good. As a sales manager, I appreciate your comments about the transaction and process, Gav. Enjoy the bloody Jag! Sheepskin coat in the post :) - Ling
---

Customer Letter: 1297 / 1522
Peter says...

Thanks Ling. The perfect mix of efficiency and humour. Excellent service delivering my new Xsara Picasso.

Peter

Editor Note: Short letter, but just super. Thanks Peter. Happy, happy! - Ling
---

Customer Letter: 1296 / 1522
Karen says...

I would just like to say how easy everything was. What a great way to get a car. The service was brilliant and the Renault Koleos deal terrific. I particularly liked dealing with it all online. Ling was really great and truly professional. Excellent delivery, the Koleos arrived in good order just when Ling said it would.

Karen

Editor Note: Brilliant! This Koleos was really cheap, so you have a bargain on your drive now :) Thanks for saying how good the LINGO system is, and that you enjoyed getting it, Karen. Lovely. - Ling
---

Customer Letter: 1295 / 1522
Ben says...

Simple, easy and effective leasing for my new Citroen C5. We have used many others, Ling was probably the most pleasure. Will be using again.

Ben

Editor Note: I am glad you give you big pleasure Ben! Citroen C5 is lovely car, so comfy. Enjoy it!! - Ling
---

Customer Letter: 1294 / 1522
Phyllis says...

In this world of so called professionals, it's refreshing to find one who fits the profile. All costs are shown upfront, nothing hidden, emails answered immediately, all queries dealt with and promises kept. Hope to do more business. Poor delivery. Supplier caused me a wasted day due to un-thoughtfulness.

Phyllis

Editor Note: Phyllis, the delay was caused by the delivery driver being ill that day. The supplier says: "I apologise for the delay from Peugeot Motor Company which was completely unavoidable and neither a fault of Steve or myself. This was just unfortunate that it happened to this vehicle. The car was immaculate when it left the dealership on Saturday Morning. The delivery from the dealership to end user was an unfortunate occurrence". This is all well and good, but it caused you a big problem with time off work, etc. I know that. Sometimes people need to realise how customers' days can be screwed up by these events. I'm a bit powerless when this happens, I have to leave the delivery in the hands of the supplier, but I wasn't too happy either. Apart from that, I am so pleased that you liked the rest of the service, and that you think I kept all MY promises. Glad you love the new 4007! I will keep an eye on these deliveries and if this is regular thing, I would terminate this supplier. Thanks so much for the rest of your lovely comments in the letter. - Ling
---

Customer Letter: 1293 / 1522
David says...

Where do I start? The company I originally chose to lease with was extremely poor with their communications, they *fobbed* me off with numerous fibs regarding delivery dates, availability and after 8 weeks of waiting, I looked elsewhere. The leasing company in question is, supposedly, "Flexible" with their leasing (small clue...) (That will be Flexxilease then, hahaha - Ling).

In complete despair, I then trawled the web for another supplier and came across "Lings Cars". At first I thought that the website was something straight out of VIZ and it was joke site. I soon discovered that I was right on both accounts!

Tentatively, I made an enquiry for a Citroen C Crosser and within minutes, I had a reply directly from Ling herself. Still somewhat suspicious, I completed the order form and waited. To cut a long story short... From my initial enquiry to delivery, was less than 3 weeks, which was breathtaking compared to the "Flexible car leasing company"...(That will be Flexxilease AGAIN, hahaha - Ling)

When you scrape away Ling's "veneer" of the wacky letters, sweets, noodles, chopsticks, insane emails/LINGOS and the *loony* comments from the Mental Oriental, which you will be bombarded with, you will discover an amazing company, which is a model to all companies offering such services to the public. Ling's usage of new technologies and CRM (Customer Relationship Management), is amazingly accurate and efficient, with response times that most companies can only dream about. The LINGO communication tool is fab! Never before have I found a company that speaks with such honesty and cuts out all of the normal formal b**l S**t normally found with leasing companies. Having had the Crosser delivered today, I am now starting the sourcing / ordering process of another car for my business and yes, my first port of call is the "wise one from the (North) East". I would recommend Ling's Cars to anyone thinking about leasing a car. It has completely restored my faith in customer service, plus it makes the whole process FUN!! Now, isn't that novel in this day and age!!!! PS: No I am not her Brother, Dad, Uncle, Boyfriend...

David

Editor Note: Nope, you are not my brother, dad, uncle, etc etc :). You are a real life customer. Thanks so much for that letter David. You are Director of a Property Management company with HQ in Canterbury (but you are actually the No.1 letting company in the UK! - I give you hyperlink above... so I really appreciate your sweet comments. I do know the trouble you have gone through with that other leasing company; there are many like that. They all have glossy front-ends, but so very little behind it except an office of staff who couldn't care less, it seems. This industry is unregulated and often, quite terrible. Go and drive your C-Crosser! Glad I could show you what I can do, and how I compare :) - Ling
---

Customer Letter: 1292 / 1522
Wayne says...

I've just taken delivery of a new Honda Civic Type-R. Service from Ling is unbelievable. Kept up to date the whole way. Very easy. Just pick your car or budget and sit back. No need to search anywhere else on the net, you won't find cheaper. I was a little wary at first but I'm proof and the cars here on my driveway. Why pay ridiculous deposit high monthly payments and then at the end go through the hassle of trying to sell your car? Nobody wants to give the price you want. Thanks LING. See you again in 22months.

Wayne

Editor Note: Hahahaha, Wayne, you are a bloody aerospace expert and now you are the fastest aerospace expert in Bristol (probably the whole of South West UK). Thanks so much for being a super customer!! Bright red cars are my favourite, especially when they are these fast versions. - Ling
---

Customer Letter: 1291 / 1522
Nicholas says...

Hi Ling! Thanks for a fantastic all-round service. The internet site is brilliant and second to none; you can literally watch the deal progress on your own secure page - Fab! All very slick and fast, under 3-weeks from enquiry to delivery!!! Just what the doctor ordered, as I was car-less. Great price, and the Vauxhall Antara is a great car. Good delivery, fast and a personal service. Well done!

Nicholas

Editor Note: Nick, what can I say, if all my letters were like this one then nobody would believe them. So, I am very annoyed that you send such a nice letter. In future I want moaning letters! Can everyone please pay attention. Thanks. - Ling
---

Customer Letter: 1290 / 1522
Anthony says...

Hi Ling - no need for me to babble on about your service, which I could do all day! I will sum it up in one word: EXCELLENT! From start to finish and still continuing. Thank you so much for a completely hassle-free, and great, customer service. Well done! Excellent delivery by the dealer of my new Citroen C-Crosser, no problems at all.

Anthony

Editor Note: Tony! My God, what a lovely letter. And no bribes were involved, hahaha. You got a smashing car at a smashing price. As you are yet ANOTHER policeman, I will withhold your address from Al-Qaida operatives, for the benefit of the tape. Have a great time in your C-Crosser! Evening all! - Ling
---

Customer Letter: 1289 / 1522
Adele says...

Great service with the supply of my new Ford Focus CC, thank you! Excellent delivery, by a very nice guy.

Adele

Editor Note: Wow, short letter Adele. You run a barber shop called Barbers Of Birstall so guess you are busy trimming hair. I would never suggest a CC is a hairdresser's car, hahaha! Very sorry for that. Take care, talk in a couple of years. - Ling
---

Customer Letter: 1288 / 1522
Nathan says...

Very pleased with the whole experience. I found myself driving a brand-new Fiat Grande Punto just a few weeks after I first clicked onto the website. No hassle, excellent service. Excellent delivery, too. Prompt, polite, perfect.

Nathan

Editor Note: Wow, Nathan, don't hold back! It is like you were surprised to suddenly find yourself with a new car :) You did actually order it, hahaha! Thanks for the letter! Nice alliteration :) - Ling
---

Customer Letter: 1287 / 1522
Craig says...

Amazing friendly straight-forward process. Ling takes the pain out of personal leasing. It's also reassuring to know that Ling is there if there are any problems over the lease period. Looking forward to my renewal in 2-years. C-Crosser arrived on time, with the tax disc following 4-hours later! Excellent!

Craig

Editor Note: Craig, you have double-barrel name and now a double-barrel named car! :) You were brilliant to deal with and as a software engineer I appreciate that you liked my systems. Go and drive the Citroen and I'll be in touch soon! - Ling
---

Customer Letter: 1286 / 1522
Ant says...

Ling and her company are superb. The informal and relaxed way she conducts her business takes out the "fear-factor" when it comes to leasing. But, at the same time, the information and communication she provides along the way is quick and accurate. I will use Ling again and have already recommended her to friends and family. Poor delivery, my new Vauxhall Astra Sport Hatch had small scratches.




I photographed the scuffs and scratches....I think the driver's in trouble for not checking over it properly! I'm sure they'll pretty much polish out but now I've recorded them on the sheet I've covered myself against any comebacks....had it not been for your guide I'd have probably just signed the form without checking it, so thanks.

Ant

Editor Note: Yo! Ant, thanks so much for the photos. Difficult to see on a black car and they are quite light scratches. If they would not polish out, then the car would be repaired. But, they disappeared. As you are a policeman, I withhold your address for security. Thanks so much for the comments in your letter, you are very kind to me :) but I can't imagine a big copper having a "fear factor" from little me, even though I do shout sometimes! - Ling
---

Customer Letter: 1285 / 1522
Graham says...

Hi Ling, the new C-Crosser arrived promptly and clean, without problem. The whole process was pretty painless and straightforward; certainly the most pleasurable car buying/leasing experience I've had. I'll be back in 2-years and have recommended you to numerous friends and colleagues. Good delivery, clean car, although driver's seat was dirty.

As I've previously mentioned, you have reached "hero" status with my kids - they were forming a queue to open your letters because of the sweets!! Thanks again for making it an enjoyable experience, I appreciate the humour!

Graham

Editor Note: Hmmm, maybe the delivery driver had a dirty ass? Whatever, sorry about that. But the rest of the car supply went really well. As you are in quite a sensitive job, I withhold your address and job info and changed your name - it is amazing to deal with such people as you. All I can say is that I am very glad I am on your side and not against you!! Thanks for letter, I would never expose a customer to danger. Kids are mental, the sweets are verging on the poisonous, hehe. Go and enjoy the new Citroen, great cars, these! - Ling
---

Customer Letter: 1284 / 1522
Catriona says...

For the second time, Ling has treated me with legendary Chinese efficiency. A fantastic car and some wierd sweets. Three weeks from start to finish with documents sent out and uploaded before you can say "Dragons' Den". Why would I ever bother going anywhere else? Excellent delivery of my Citroen C5 Tourer, spot on, no complaints. Thanks, Ling!

Catriona

Editor Note: Catriona, yep, this C5 follows on from a Mazda MX5, quite a different car, but just as good value! Great to have you back, repeating customers are my favourite. You are always lovely to deal with and as a company director, I take your views seriously. Thanks for being so sweet to me, apologies for weird sweets I sent in return, hahaha, you are not supposed to EAT them! Yuk. - Ling
---
Search my letters page!

| | | |
| --- | --- | --- |
| From your area... | ...or from people... | ...or about a specific car! |
| | | |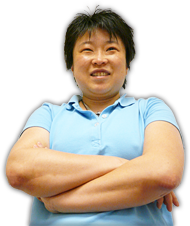 Online Service
Response Times
Quote > Proposal > Order > Delivery
75 CLIENTS IN 'PROPOSAL'
...LING REPLIES IN:
HRS : MINUTES sec
142 CLIENTS IN 'ORDER'
...LING REPLIES IN:
HRS : MINUTES sec
Customers use my secure LINGO management system.
Response times above based on last 4 hour period between
9am - 6pm, Mon to Fri -Ling

No Waiting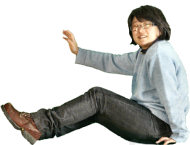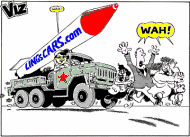 I am the Viz UK business ambassador!
Post me Ferrero-Rochers! Yum Yum!
Unlike most other internet car leasing sites, I publish all my contact information openly!
...so, you know who I am - Ling
THE UK's FAVOURITE
CAR LEASING WEBSITE!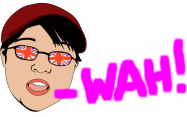 Boss: Ling Valentine MSc IoD
15 Riverside Studios
Newcastle Business Park
Newcastle upon Tyne, NE4 7YL
Tel 0191 460 9444
[email protected]
I prefer email to phone - Ling
VAT No: 866 0241 30
Co Reg No: 6178634
Consumer Credit Licence: 663330
Data Protection No: Z1098490
Best Before: 17/08/2007