CUSTOMER LETTERS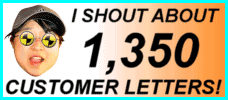 1522 LETTERS!
More customer letters than any other car sales site IN THE WHOLE WORLD! - Ling
You are viewing page 37 of 58 - go to page:
Search my letters page!

| | | |
| --- | --- | --- |
| From your area... | ...or from people... | ...or about a specific car! |
| | | |

Showing ALL my letters!



Customer Letter: 621 / 1522
Alastair says...

Ling, many thanks for the outstanding service that you provided getting my Range Rover Sport 2.7 Tdi V6. I would not hesitate to recommend you to anyone and rest assured you will be my first port of call for all future cars.

Alastair

Editor Note: Well, you are a principal consultant at a London Business Consultancy, so I take your words and gold-plate them. It's lovely to have such kind comments from someone who is an expert in this field. Hope you enjoy your Range Rover in London, beware Ken Livingstone! - Ling
---

Customer Letter: 620 / 1522
Paul says...

Ling, many thanks for the help with my Citroen C4 lease. You took ownership of my "purchase" from day one and the delivery driver was excellent, including a full briefing on the car's functions. I will definitely use you again, see you in two years.

ps. Can I come to your Christmas party?

Paul

Editor Note: Paul, I must say, you are a complete lunatic. We must have exchanged over 100 emails. You are a real-life funny onion and your jokes really brightened up my days in front of my PC! Hmmm, Christmas party... not sure; you will have a long drive. Maybe I should organise a summer driving event for my customers? I'll have a good think. - Ling
---

Customer Letter: 619 / 1522
Paul says...
Very clear and smooth process from start to finish. All the paperwork was completed promptly and in a professional way. I would not hesitate to use LINGsCARS.com again.

Paul

Editor Note: Wow, from a solicitor who spends his days completing similar paperwork, this is real praise. You grabbed a bargain with the BMW 320, Paul. Thanks for being a great customer... I just love solicitors; paperwork is always so well done, although I always feel like charging £25 per phone call :)! Have a free hyperlink, if I am ever arrested by the police, I may need you. - Ling
---

Customer Letter: 618 / 1522
Neil says...
Dear Ling,

Just a brief note to say how pleased we were with the whole process of sourcing our new Audi A3 from you. Everything you said you would do, you did, on time and even when the car was going to be a couple of weeks late, you let me know. Keeping in touch with us through the whole cycle from quotation to delivery inspired confidence and we will be back for more cars. Excellent delivery.

Neil

Editor Note: hehehe, Neil, you criticized my spelling, telling me to spell it "criticiSe". This is a result of an American English language teacher in China at middle school :) A3s have notorious factory delays and you suffered for 2 weeks. The factory is so busy, flat out. A popular car, I am driving one at the moment and it's very sporty. Thanks for being lovely. I give you hyperlink. If anyone needs electronic communication, they should talk to you! - Ling
---

Customer Letter: 617 / 1522
Martin says...

What can I say? Excellent service!. This was the first lease car I have had and the whole process went smoothly with no problems. Car was delivered on time and clean. I would certainly recommend LINGsCARS.com to anyone. Well done Ling!

Martin

Editor Note: Martin, so good to hear that I successfully delivered a Vauxhall Astra! I love Poole, it is one of my favourite places, there is a lovely noodle bar in the town. Hope you have a great time in your (very) cheap new Astra. You were a lovely customer. - Ling
---

Customer Letter: 616 / 1522
Mike says...

This Alfa Romeo 159 2.4 JTDM Lusso Saloon is the first car I have leased, having always bought nearly-new previously. Ling's prices are very competitive and so I went for a car I really wanted. The service was very good. Ling always responded quickly and kept me informed before delivery. I like her style and have already recommended her to friends.

Mike

Editor Note: Mike, well certainly the Alfa 159 is a desirable car. Glad I gould get you one at this fantastic price! As you say on Merseyside "It was a steal", hehehe :) - Ling
---

Customer Letter: 615 / 1522
Wayne says...

We came across Ling's website on the Internet and were attracted by its "easy to use" and unique format. Ling was extremely efficient and friendly and made the whole process of leasing a car easy (even though the Citroen C2 was delayed... not Ling's fault, it was the factory). We are very happy with our new Citroen C2 and so much so that I recommended Ling to my sister, who took a car, too! The car was delivered safely and on time to me, at my work address.

Wayne

Editor Note: Wayne, you were not mistaken - your car did take longer than it should have. Reason? The bloody French. There was a strike at the factory! Bloody communists! Hehehe. What could I do? Here is what Citroen UK say, in an internal memo I sneaked... it is funny as hell (unless you are waiting for your car):


Internal Citroen UK Memo: ...(lists of chassis numbers - Ling)...
"...As the above information is about as much use as a chocolate teapot (!!!) I will try and explain a little further... C2 and C3
(production - Ling)
were originally delayed due to a factory strike. At first Paris so very kindly forgot to mention the strike
(to Citroen UK - Ling)
this threw out our computer systems and meant we were provided with inaccurate hand-over dates
(from Citroen France to Citroen UK - Ling)
and we were unaware of the inaccuracies. As a result some of the inaccurate dates were relayed to dealers. So; this is probably your first source of disinformation. Second, and most unlike the French
(hehehe - Ling)
, another company - this time the one who provide the seats - went on strike. Hence delay number 2 and yet more confusion. The vehicles are most likely built, at least the majority, but they have not yet been assigned chassis as they have no seats!!! The good news is the seat company are no longer on strike. What would be really helpful to you now would be for me to provide a date when they will be with you, but unfortunately, we just do not know!! I have spoken to the supply manager responsible for C2 and he is unsure of how they are arranging the fitting of the seats to the cars i.e. what order they will be completed. The only communication from the factory is they'll be up to speed by the end of the month. In best case scenario, as you have been given the first chassis, the rest should all follow relatively quickly, but we just do not know. The vehicles will not be with you for week beginning 13th as they will be hitting Calais first and then start their journey. When they will hit Calais is anybody's guess. I know in total this e-mail has not been much help but we just can't accurately predict a delivery date for these vehicles as yet. Hopefully, in a week or so, the situation will become clearer and then we may be of more use!!"


Hope you can see that when even the bloody factory or importer has no clue what is happening, sometimes I am slightly out of control on deliveries. You must be philosophical! These are only cars. No-one dies, it is not life and death. These are only metal boxes with wheels! So chill (as you did, Wayne - good boy!)... - Ling
---

Customer Letter: 614 / 1522
Kevan says...

I did a lot of research into a number of leasing companies before deciding on Ling. Certainly she has one of the most competitively priced websites I could find! The application process was straightforward with no problems. Good service standards from Ling, shame the same couldn't be said for the manufacturer (and dealer) delivering the car.

Kevan

Editor Note: Yes, Kevan... this is a Vauxhall. I would say I have more problems over delivery and standards of Vauxhall cars than any others. You pointed out that you didn't think your car had been prepared properly, well, I agree! I have had massive complaints to Vauxhall, but nobody seems to care. The dealers just cannot get to the standards of others. What a shame. The only thing I will say is that you have rented a cheap new car, the deal was good, 150bhp for £189+VAT - but this is no consolation for the bad manufacturer service. - Ling
---

Customer Letter: 613 / 1522
Andrew says...

Ling, I would like to thank you an extraordinary buying experience! Prior to contacting LINGsCARS, I had emailed 4 other leasing companies with none of them even having the courtesy of replying by email or phone. Even my local Audi garage never bothered to call me as promised.

Your constant updates and almost immediate responses to emails was incredible.

It is time for a revolution in the UK motor industry. Having previously bought many new cars from useless BMW and Mercedes dealers, all having limited product knowledge, nonexistent updates and a 'take it or leave it' attitude, I am never going to buy new car that way again.

From a financial point of view, leasing also stacks up with phenomenal depreciation hitting when you trade a cash-bought car in - I lost over £10,000 in 7 months on a ML320CDi, the equivalent of almost 18 months of lease payments on my Audi Q7 3.0 TDI Quattro SE from you.

You also get forced (when buying cash) to buy the 'must have' options such as overpriced SatNav (right, £1,500 from Audi!!! - Ling), alloy wheels etc, otherwise you will be unable to even trade it in next time. Your own advice on options is spot on - you never get your money back. With leasing, you can choose what options you want, not what options will make it saleable once you want to trade it in. You can also order a silly colour if you want to and not worry about it when the lease expires!

I suppose the only way the new car dealers can afford all the posh new showrooms is to provide no discount at time of purchase, stupid 'below-book' trade-ins and to employ order takers rather than sales people - oh, and rob you when you need a service, with oil being charged at liquid gold rates. I will be taking the Q7 to an independent Audi dealer for its service as allowed in the lease agreement. All that is left to do it find a way of providing an easy and competitive trade-in service for 'first time leasers' (done!!! - Ling) and you will have it cracked.

Good luck and Best Regards,

Andrew

Editor Note: Well, what a comprehensive letter! You are a star for writing that, Andrew. You capture so many points that I try to get across but can't write on paper (or web) as well as you. Thanks for taking this time and trouble. I hope you have a great time in your bloody PanzerTankWagon Q7 :) Those are really cool cars, eh? Since your comments about the part-exchange idea, I have taken on a brilliant company who will buy part exchange cars (from my customers)... releasing wads of cash! Thanks, Andrew! Great idea. - Ling
---

Customer Letter: 612 / 1522
Michael says...

I really appreciated such an efficient, straight-forward and honest service. No hidden costs, you know you are not being ripped off and you get all the advice you need.

Huge thanks, Ling, sorting my Citroen C4 Hatch. Delivery was efficient, couldn't fault it. Will recommend you without hesitation.

Michael

Editor Note: Micheal, well my Citroen supplier is good and efficient and fast. The finance is always fast, too. And the cars have loads of kit. So, with your own paperwork efficiency, this delivery was a very easy and pleasant one for me. See you in two years :) - Ling
---

Customer Letter: 611 / 1522
Mark says...

Ok... so Ling is a bit unconventional, but her website gives loads of examples of what's available and plenty of advice. Ling never over-promised and always did what she said she would. A very positive experience. Renault Megane Coupe Cabriolet was delivered on time and very clean, excellent.

Mark

Editor Note: Mark, hole in one. I always try to under-promise. Sometimes people walk away as many other firms promise the impossible, but I prefer it that way to having hundreds of unhappy customers. The only thing I am sorry about is the weather in 2007 which means your roof will have been up the whole year! Head to the Channel Tunnel, I think! - Ling
---

Customer Letter: 609 / 1522
David says...

Thanks Ling, the BMW 3 Series Coupe is fantastic! The whole process from start to finish was efficient, professional and hassle-free. I will be back in 2-years for my next car and will be recommending you to all my friends and colleagues.

David

Editor Note: That's what I like to hear, David!! Good boy. Recommending me means I can save money on advertising - and pass on the savings to customers. You were a very nice and sweet BMW customer, no fuss to deal with :) Go drive it, hehehe! - Ling
---

Customer Letter: 608 / 1522
Dianne says...

Ling, Now we have taken 3 vehicles off you. Always a pleasure AND FUN to deal with. Look forward to the next car!

Dianne

Editor Note: Short and sweet, eh, Dianne and Tony. Such good to deal with you, you always cheer me up - and for anyone who wants to know, Tony is a golf (the disease, not the car) expert, too. - Ling
---

Customer Letter: 607 / 1522
Paul says...

I found that Ling has been a very helpful person to deal with, I felt as if I was her most important customer. As a customer service manager myself, I know how good the quality of her service is. Well done with my new Audi Q7!

Paul

Editor Note: Paul, well, you got your car at last. The waiting time is 16 weeks for these Q7 beasts, so thanks for being so patient. You work for SafeStyle UK, so it's only a shame I cannot match your "BOGOF" Buy One Get One Free window offer :) - Ling
---

Customer Letter: 606 / 1522
Tony says...

Ling makes it easy. Ling makes it fun. The service from end-to-end was simple, easy to follow, and it worked. Excellent delivery of my new SAAB 9-3 Convertible, I couldn't fault the service. Highly recommended, will use again!

Tony

Editor Note: Well, Tony, it was such a simple operation to get you a car. You made it very easy by providing great paperwork and we emailed each other very fast, eh? As you are an IT Manager, that's no wonder. Enjoy the Convertible, just sorry about the 2007 weather! - Ling
---

Customer Letter: 605 / 1522
Graham says...

Apart from a slight mix-up re delivery time, your service was impeccable. Also, the supplying dealer was spot on and perfect and very professional. I will definitely use you again. Your prices are very keen and I like your personal service. Please don't change a thing.

LING IS KING!

ps. Just saw you on Dragons' Den tonight, wicked! Great decision. Fabia is great, what a bargain!

Graham

Editor Note: Graham, well, thanks. never been called a King before. I had great fun on the BBC. Really sorry about the delivery confusion, all my fault. Sorted out quickly, though. Glad you are pleased with the Skoda Fabia, these are great cars, so much cheaper then their VW brothers. - Ling
---

Customer Letter: 604 / 1522
Richard says...

This was my first attempt at leasing and I didn't know what to expect. The process was made so simple and two weeks ahead of schedule - I got my new BMW 3-Series Coupe! Delivery was very simple, the BMW arrived bang on the time specified.

Even though I didn't know what steps were next, Ling didn't get annoyed with me emailing or calling. Thanks for everything, I will definitely be back in two year's time to source my new car. Thanks again!

Richard

Editor Note: Hahahaha, you think I should have been ANNOYED with you for renting a car from me? Hmm, even a BMW customer deserves some understanding I think :)... maybe I will start a "punishment" site where customers can go to get shouted at? I am so pleased the BMW came early, I must say this was a new model and equally, some customers have had production delays. I cannot shout at the BMW factory! Still, you were very happy, Richard, that's great! - Ling
---

Customer Letter: 603 / 1522
David says...




Ling was professional, she kept every promise about my two Fiat Grande Puntos - and she was refreshingly keen and enthusiastic. If Ling keeps this up I will definitely do business with her again.

David

Editor Note: David, wow, I love comments like this, from people who run their own service businesses. It means so much to me. Being an estate agent is quite difficult at the moment, so thanks for the car orders and thanks for the comments! I hope I can keep it up, I've managed for seven years, now :) - Here's a pic of your office in Swadlingcote.


- Ling
---

Customer Letter: 602 / 1522
Susan says...

This is our fourth car from Ling - she found us the exact specification of VW Golf that we wanted, a 2.0 GT Tdi 140 bhp 3 door. Delivery time and price; - spot on! Once again, excellent service and a very easy website - no hidden extra costs. Excellent delivery service by a nice man.

I thoroughly recommend Ling.

Susan

Editor Note: Susan, well, yes... you ARE a long time customer. Your previous cars have included a SAAB 9-3 Sportwagon, a Mini Cooper and a BMW. Thanks for being so loyal, I do try my best to give everyone good service... but when you come back again and again, I know I am doing something right. Hope you didn't get flooded out in the recent rain! Speak in a year or so :) - Ling
---

Customer Letter: 601 / 1522
Keith says...

Ling is a comlete nutter; how refreshing it is to do business with someone like myself. She says it as it is, no bullshit. Just good service.

Always there when you need her, this has been a great business transaction. My new Vauxhall Zafira is the bollocks! Just what I asked for. Thank you Ling, you fruit cake.

Keith

Editor Note: Ok, well, I hope "fruit cake" is a good thing :) Anyway, so pleased you are happy with your Zafira, Keith. I must mention your business - ShowbizUK.com, where you offer such fantastic performers as "Status Clone" and "The Fake Bee Gees". Would recommend anyone needing to book a turn for an event... to visit your site. I give you hyperlink, a rare honour :) - Ling
---

Customer Letter: 600 / 1522
Darren says...

Dear Ling,

Thank you for providing an excellent service with regards to the lease hire of our new Citroen Relay van. I personally found your company highly competitive. I like the advertising campaign and you are easy to work with. Out of the many companies I have dealt with, I would definitely say you are the best! The van delivery was excellent, delivered when they said - no problems, no confusion.

Darren

Editor Note: What on earth is "Rubber Conversion"? That's what you do, Darren... sounds like recycling tyres into condoms, to me :). The new van will hold many million condoms. There is a massive export market to China for condoms for the Olympics next year, you might want to consider this. Thanks for the kind words, as ever, I simply do my best... so I am pleased when you say you think I am the best! - Ling
---

Customer Letter: 599 / 1522
Michael says...

Dear Ling,

Very pleased with the new Focus, as I was with my previous MX5 from you. Good specifications and good prices. My guess is you were educated at Roedean College and that you put on this Anglo/Chinese accent to try and be authentic.

Your website is excellent and makes it easy to compare cars and prices. Once decided, you make the process of obtaining the chosen car extremely easy. Always good to do business with you.

Michael

Editor Note: Margaret Cole in "Growing up into Revolution" (1949) says: "I have never understood why my parents sent me to Roedean. To remove me from the home was understandable. I was the wrong sort of cuckoo in a horridly alien nest. The cross was too wide, and Roedean was, emphatically, the wrong sort of school for me. But I would go further and say it was not a good sort of school at all. It was very expensive; I only got in as the winner of the single annual scholarship." On the other hand, I went to No7 Middle School in Chengdu and I say "It was a nice school by Chinese standards. There were thousands and thousands of pupils and we learned by rote, repeating stuff again and again. We could not talk. We sat to attention all day. Punishment was common. Homework lasted until 11pm. Thank God it ended." Apart from that rubbish, you are a long-term customer, a Quantity Surveyor. I always enjoy dealing with nice, professionals like you, Michael. Enjoy the Focus! - Ling
---

Customer Letter: 598 / 1522
Paul says...

Hi Ling. Would you believe I've had yet another windscreen fitted (£60 excess) last Friday, but the car is fine and enjoyable. I have recommended you to lots of "cash for car" hopefuls - they like your website; informative and to the point without jargon no-one understands. The fact that we can speak to someone personally and not a salesman, tells you all. Mercedes was delivered on time - immaculate. Thanks for the meals, hole in one!

Paul

Editor Note: Paul, well you are unlucky with screens, in Nottingham it may be bullets that are cracking them :). Keep your head down in your car, heheh. Thanks for the lovely comments, no problem feeding you. Enjoy the damn C-Class. - Ling
---

Customer Letter: 597 / 1522
Terry says...

Really happy with the Renault Megane CC - the rep nearly wet his pants when I told him what his new car would be! Great service from you, Ling, nice easy communications. Shame Renault Finance took so long to process after approval. We got there in the end, however. I'll be back for more, soon.

Terry

Editor Note: Renault Finance seems to be merging with Nissan Finance, all the docs are changing and service has gone downhill fast. Another customer (who has not had any money taken for 2-months from his direct debit) wrote: "These numbers were given to me by someone at RCI who I spoke to after calling a 'dealer line' that the Renault dealer gave me the number for. However no-one answered the phone - I was on hold for at least 15 min before giving up. I have wasted the whole day on the phone to incompetent banks and car companies. Maybe I should be grateful.... If everyone were as brilliant as you and me then I guess it would be harder to succeed! So here's to other people's mediocrity!". So it seems Renault Finance's service has totally gone to the dogs. Bad news, but it makes it easier for me to take a chunk of their dealers' business. Hope your rep enjoys that Coupe-Cabriolet, Terry. More fun than a Focus :) - Ling
---

Customer Letter: 596 / 1522
Pauline says...
My SAAB 9-5 Estate is here, it arrived at 10am!! I just want you to know that you have made this process sooooooo easy and pain free for me as I am a personal contract hire virgin!! You are an absolute pleasure to deal with. Your website is fantastically informative and easy to use and you will be the only person I will be contacting when it is time for the next car.

Pauline

Editor Note: Pauline, there was a couple of small things on delivery; one remote key does not work remotely, and there was a small paint blemish on the car. These can be fixed. Apart from that, I am pleased you are so happy! How pleasant to lose your virginity in a SAAB 9-5 Estate, so much room to enjoy :)) - Ling
---
Search my letters page!

| | | |
| --- | --- | --- |
| From your area... | ...or from people... | ...or about a specific car! |
| | | |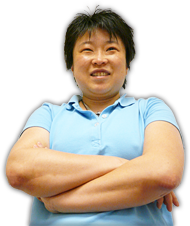 Online Service
Response Times
Quote > Proposal > Order > Delivery
75 CLIENTS IN 'PROPOSAL'
...LING REPLIES IN:
HRS : MINUTES sec
142 CLIENTS IN 'ORDER'
...LING REPLIES IN:
HRS : MINUTES sec
Customers use my secure LINGO management system.
Response times above based on last 4 hour period between
9am - 6pm, Mon to Fri -Ling

No Waiting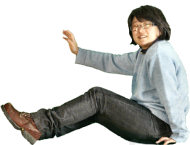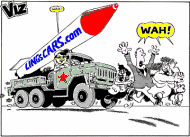 I am the Viz UK business ambassador!
Post me Ferrero-Rochers! Yum Yum!
Unlike most other internet car leasing sites, I publish all my contact information openly!
...so, you know who I am - Ling
THE UK's FAVOURITE
CAR LEASING WEBSITE!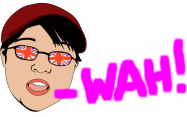 Boss: Ling Valentine MSc IoD
15 Riverside Studios
Newcastle Business Park
Newcastle upon Tyne, NE4 7YL
Tel 0191 460 9444
[email protected]
I prefer email to phone - Ling
VAT No: 866 0241 30
Co Reg No: 6178634
Consumer Credit Licence: 663330
Data Protection No: Z1098490
Best Before: 17/08/2007