CUSTOMER LETTERS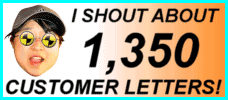 1522 LETTERS!
More customer letters than any other car sales site IN THE WHOLE WORLD! - Ling
You are viewing page 52 of 58 - go to page:
Search my letters page!

| | | |
| --- | --- | --- |
| From your area... | ...or from people... | ...or about a specific car! |
| | | |

Showing ALL my letters!



Customer Letter: 235 / 1522
Leanne says...

Hi Ling, I couldn't be happier with the new Citroen Picasso I have rented from you. My husband is an AA patrolman, so he knows a thing or two about cars and dealer service, and he is also impressed; more so with the first-class, hassle-free service you provide. Your dealer was simply the best! Once again Ling, thank you very much. Till next time, all the very best

Leanne

Editor Note: Leanne, so glad you are happy. AA Patrolman husband is good, much more useful than mine... if any customer has problem with car in North of England, I will call your husband to assist, he can rebrand as LingEmergencyServiceMan. I pay cash or credit against new car - Ling
---

Customer Letter: 234 / 1522
Karen says...


We were going to phone you today to thank you for your help, Ling! The 2 x Shoguns are fab. We are delighted with them and delighted with the deal you managed to get for us. Neal at the dealer was really helpful and delivery was very prompt. We will definitely recommend you, Ling. You are great, your marketing is great, most of all YOUR DEALS ARE THE BEST!! Thanks,

Karen

Editor Note: Ho, another Scottish! It is great to be complimented on my marketing by a marketing company! Thanks! Glad you like the 2 x Shoguns, Karen. Look forward to snow in Edinburgh so you can try them out, eh? - Ling
---

Customer Letter: 233 / 1522
James says...

Dear Ling,

Thank you for an excellent service regarding the delivery of my contract Mitsubishi Shogun. It is so refreshing to deal with someone who takes out all the mystery and magic that surrounds car deals. I have referred you to many of my friends, since being told about you from my son Blair Davidson (who also had a car). The delivery of my car was on time and perfect - "SIMPLE"!

Good luck with your business, it can only go from strength to strength. Please promise to keep your business simple. Wishing you and Jon a great Xmas and a prosperous New Year.

James

Editor Note: James, hehe, please note that if I take away all "mystery and magic" that this is not bloody Harry Potter business! However, I enjoy to deal with Scottish ethnic minority person, with half face painted blue and wearing skirt. Note that Scottish are good at taking "mystery and magic" out of football game. Enjoy Shogun, and send more family! - Ling
---

Customer Letter: 232 / 1522
Louise says...

The service that I received from Ling has been excellent, and I am so pleased with my new Mini Cooper Convertible - I love it! Your dealer gave excellent service, too!

Louise

Editor Note: Louise, glad you are so happy with new Mini. Wait for summer, eh, get the roof down? Hmmm, I really need a bigger kitchen, perhaps you could help me - Ling
---

Customer Letter: 231 / 1522
Giloria says...

Hi Ling, I have heard lots about you from Bruce and thought I would send my own message of thanks. The car (Honda Jazz - Ling) is great and the whole process went really smoothly. We would certainly recommend you to friends & colleagues and tell them how friendly and professional your service is. Have a great 2006!

Giloria

Editor Note: Wow, thanks! Banana Frog Cars is the best car sales name I have ever come across. Not only is it great name, but both Banana and Frog are both favourite delicious food and back in China in Leshan (town of my birth) they do fantastic barbecued frog on a stick, splayed out like mini-Jesus on kebab spike. You can eat with banana sauce, maybe that is where you get company name, Bruce??? You are very nice customer. - Ling
---

Customer Letter: 230 / 1522
Grant says...

Ling makes leasing very easy. Excellent website, very good prices. I believe all businesses should be run this way - it makes leasing interesting. In fact, it makes "life" interesting. Well done Ling, you're the best. I got a great deal, and the delivery date was as promised. Very good.

Grant

Editor Note: What a nice letter, thanks Grant. Note I cannot always promise precise delivery dates as sometimes real life interrupts the supply chain. Enjoy Mitsubishi Shogun, and send me some cider (my favourite drink) from Somerset! - Ling
---

Customer Letter: 229 / 1522
Peter says...

Hi Ling, I'm very impressed with your overtly customer-service-orientated way of dealing. It's a very fresh "no pressure" approach and well priced deals. I'm also very impressed with my new Shogun Sport! In addition, the dealer you chose was excellent, professional and on time.

Peter

Editor Note: Peter, with your surname I would have thought you would prefer F430 to Shogun, but never mind! I am always happy to have local customer for a change. Enjoy Shogun! - Ling
---

Customer Letter: 228 / 1522
Steve says...

Thanks for the BMW Z4, Ling! I was kept up to date with the delivery time despite factory order, you were cheaper than any other company I could find and your website sold me instantly! Easy and straight forward. Thanks again!

Steve

Editor Note: Steve, sorry you had to wait for car to come into stock, but there were no Z4's available for immediate delivery in UK when you ordered. I always say I cannot do miracles, as I am Chinese not Catholic. For miracles you need THIS website. Enjoy Z4! - Ling
---

Customer Letter: 227 / 1522
Mike says...

An excellent and very easy to follow website, with the most competitive prices around. We had a very quick and efficient response to everything. Ling was extremely helpful and always happy with nothing too much trouble. We wouldn't go anywhere else. Ling - YOU ARE THE BEST! The Mitsubishi dealer who delivered the Shogun was helpful and efficient

Mike

Editor Note: Mike, this is such a sweet letter. I try to choose dealers very carefully, so thanks for comments about Mitsubishi dealer. I will pass on. Hope you develop (Willow Developments, geddit?) into long-term customer as you promise. Have good time in Wales with Shogun Sport - Ling
---

Customer Letter: 226 / 1522
Shaun says...

We have at last found a normal person to deal with. Extremely efficient. Extremely funny accent. Extremely fast service at a great price. We are extremely happy and would have no hesitation in saying "Stop dealing with the rest and go to the girl you can't understand". Thank you.

Shaun

Editor Note: Hey! You manage to extremely understand me enough to rent an extremely new Shogun Sport, Shaun! At least I do not have extremely wierd Japanese accent, now that is EXTREMELY funny! And why you keep saying "extremely"? I send you English dictionary - Ling
---

Customer Letter: 225 / 1522
John says...

I have been leasing cars from Ling for four years now; 6 cars (for interest... Picasso, Golf, Picasso, Saab 9-3, Saab 9-5, latest is Honda Jazz - Ling). Each time Ling (that's me! - Ling) has been most helpful and provides the information I have needed. The cars have been delivered on time, everytime. I would not hesitate to recommend LINGsCARS to anybody.

John

Editor Note: My God! You proposed your first car with me on 4/12/2001, John!!! That is amazing. Time is flying, as saying goes. Glad you are always so happy, in Ripon, where I have found out that every evening at 9pm, someone blows a horn in street. Disgusting drunken English girl, I bet. Happens on Newcastle Quayside every night too, but not to rigid timetable. I am blaming government drinking laws- - Ling
---

Customer Letter: 224 / 1522
Paul says...

Unbeatable deal. Easy to communicate with too. Will use again. Dealer was excellent.

Paul

Editor Note: Thanks Paul. Letter short and sweet. Nice customer. I remember Dover well, from small glimpse through crack in truck trailer on way overland into UK from China in 1996, hehehe. Enjoy VW Touran - Ling
---

Customer Letter: 223 / 1522
Iain says...

It was a pleasure dealing with Ling, she did exactly what it said on the website! The car (Megane CC - Ling) is great, pity about the weather. I will certainly use Ling again and have no hesitation in recommending her. Excellent communication and delivery from the supplying dealer, too.

Iain

Editor Note: Of course I did what it says on website! I wrote it! Duh!!! ... And what do you expect from weather, Iain? First; Preston is in West of country, closer to George Bush environmental terrorist greenhouse effects, and Second; you were taking delivery of a convertible, hahahah! - Ling
---

Customer Letter: 222 / 1522
Dale says...

I want a van! I want it cheap! I want it soon! I want it delivered with no hassle! Who do I call? - LING!!!

Delivered? YES!

Value for money? OUTSTANDING!

Would I go anywhere else? YOU WOULD HAVE TO HOLD A GUN TO MY HEAD!

Ling wins everytime. Unbeatable value, top service and a human. None of your smarmy sales rubbish! Ling for PM!

Dale

Editor Note: Dale, thanks especially for note explaining how to pronounce your name. It is remarkably similar to certain Welsh railway station. If you ever need any help with Chinese, please to ask me... "Ling for PM!" Wah, this is first time anyone suggests THAT! My closest link with PM is that my nuclear rocket truck is in Tony Blair's constituency at Sedgefield, by A1(M). Enjoy Citroen Dispatch, Dale - Ling
---

Customer Letter: 221 / 1522
Louisa says...

Very pleased with my new Mercedes Coupe. It arrived on the day promised, delivered by a nice helpful gentleman. Ling, you are a star. A great car, a great service and all done in a different way.

Louisa

Editor Note: So nice to deal with customers in Norfolk. It brings back nice memories of how much my parents enjoyed a week on the Norfolk Broads, three years ago. It was such a contrast to life in China, for them. My dad especially enjoyed driving boat, and you will note that on river the English drive on normal side of "road". Strange, huh? - Ling
---

Customer Letter: 220 / 1522
Peter says...

Great Cars!
Great Prices!
Great Service!

Peter

Editor Note: Wah! This Honda Jazz is the 3rd car you have had from me this year, Peter! No wonder you are tired of writing long letters to me! Keep it short and sweet like Honda Jazz, eh? Thanks for business, what a shame Stockton is 1 hour from Gateshead, or I would ask you to begin cleaning contract in my kitchen! Soy sauce and noodles from floor to ceiling! Yum. - Ling
---

Customer Letter: 219 / 1522
Thomas says...

I found Ling quite different in the way she dealt with my application. I mean of course in a nice way. I was dealt with with no fuss and had confidence that both my SAAB 9-3 and finance would be sorted out quickly and professionally. I was right in both cases. The SAAB arrived on time with no problems. Thank you, see you in 2-years.

Thomas

Editor Note: Oh, Thomas, thanks for letter. I was worried that being from Liverpool you might just steal the free keyring and Chinese sweets and cancel car, but how wrong I was! So nice to deal with kind untypical Scouse stereotype person! - Ling
---

Customer Letter: 218 / 1522
Jamie says...

Ling

Your service was excellent; there was no hassle before, or during the paperwork stage. Some other contract-hire companies are still calling me!! I'm enjoying my new Mercedes CLK and will definitely be coming back to you, next time around. One small thing: I thought the car would be delivered on a trailer, not driven to my house.

Jamie

Editor Note: Jamie! What a letter, at first sweet then WAH! - like scorpion, with sting in tail. So now I have to tell everyone that in real life you are big strong BP Exploration oil rig worker with hard-hat and tatoos (probably like YMCA person, ooops), and you live miles from dealer who supplies Mercedes, and you know we were trying to speed delivery before you helicoptered back onto oil-rig! I always say that at my prices dealers may deliver car by driving, but in your case it was neccessary just to get it there in time. Miles on car will be deducted from contract of course, and delivery drivers are very good and do not destroy new cars. If I was being cruel I would point out that due to clever placement of wheels and gearbox/engine combination, even Mercedes are quite suitable for driving to Scotland, hehe. (Customers should note that on many cars, the first time the trip button is pushed in and held in - if below 1000 miles - it will zero the speedo, not just zero the trip. This is to allow for delivery. So many "virgin" cars may actually have been driven by dealers doing "dealer swap". This trick certainly works on FIATs, and many other makes and if dealer has not already done it - usually it's part of PDI proceedure but they may forget - it can have its uses). I'm so glad you are pleased with CLK, and so glad everything went smoothly. Perhaps I should send some leaflets out to oil rigs with you, for other YMCA boys... - Ling
---

Customer Letter: 217 / 1522
Darren says...

Everything went smoothly, emails were answered promptly, delivery of my new Toyota Corolla was arranged with the minimum of fuss. Overall everything was just as it was supposed to be. That might not sound like a fantastic endorsement, but how often can you say all that nowadays?

Darren

Editor Note: I am so pleased to supply car to enclave of People's Islamic Republic of Bradford. My sister in law lives in Bradford, and I enjoy to go there to eat delicious meals of British Sub Continent food. What a shame there is no British city with such a large Chinese immigrant population, the food would be wonderful. I see many Toyotas in Bradford, mainly 20-year old minicabs, so your new Corolla should both fit in and stand out, Darren! - Ling
---

Customer Letter: 216 / 1522
Alan says...

Ling has to be the craziest woman I've met. From the moment I found her website, I had a feeling we'd end up leasing our next car through her. What a breath of fresh air...

Good fun but totally professional at the same time. If anyone reading this has doubts, then don't!!! Ling is 100% trustworthy and delivers on her promises... I still think she's crazy, though!

p.s. The VW dealer needed Ling and us to chase them, they were average and showed no initiative.

Alan

Editor Note: You are damn lucky, Alan, I take this "crazy" as compliment! So no retalliation. Actually, you were very nice customer to deal with, thank you for renting new VW Passat, I am sure you will be very pleased with it. Re Dealer: People reading this should note that YOU insisted to choose to use YOUR local dealer Alan, rather than my normal VW supplier who is top-notch! So I am afraid that was own goal in Scottish football tradition - Ling
---

Customer Letter: 215 / 1522
says...

Hi Ling,

A pleasure to deal with you, excellent service at a very competitive rate. The Picasso arrived on the specified date, the driver was extremely courteous and very helpful. Good service all round. I will have no hesitation renting from you in the future

T

Editor Note: Wah! Local customer is veterinary! Good. Please to take hand out of ass of cow, and answer my question: I have cat, called "362", boy, from cat rescue. Every night he attacks my husbands socks and eventually kills them with back feet and makes big holes. I am tired of buying socks. How can I control mad cat, Leon? My nephew from China says to cook. Delicious, but small meat. Please to answer urgently - Ling
---

Customer Letter: 214 / 1522
Dale says...

My new VW Passat was delivered in lightning speed, in perfect condition on the back of a truck, bang on time. The delivery service was courteous and helpful. Zero hassle, zero problems - and cheaper than any rival with excellent communication all the way. Nothing was too much for Ling to handle. I have sung her praises to all!!!

Simply put - LARGE COMPANIES = Problems and cost more; LING = You get what you want, cheaper, when you want it, with ease and no pressure or hassle - what joy! I will never order from anywhere else again. The only problem is the sweets are YUK. I like chocolate.

Dale

Editor Note: Another sweet cruncher! I am going to put filter on website: ONLY CUSTOMERS WHO SUCK SWEETS ALLOWED. Subtle flavours of red and green tea and ginger dissolve onto tongue for taste-buds to savour, if sucked. Flavour crashed down throat if chewed. Please to be more gentle with gob. By the way, I am glad you like car, Dale, even though I cannot say your surname - it is damn bloody foreign name - it was a pleasure to have you as customer - Ling
---

Customer Letter: 213 / 1522
Uncle says...
Ask Uncle Rex, he is cheaper and will provide a better service over car leasing companies such as Ling.

Uncle

Editor Note: Oh, here is another car leasing company attacking me! Maybe I should be pleased that the idiots want to code cowardly comments about me into their background code on website so that Google picks up on this stupid comment. Who is this Rex? Made up? And what about address? That is actually: Cranfield Sub Post Office, 121 High Street, Cranfield... Maybe sub-postmaster Rex is doing some contract hire in spare time? Strange also that they have no customer testimonials on site (with VERY similar layout to mine, except no care is taken, pictures of cars poor quality etc... hmmm) despite "Hacfield Leasing are a service orientated, professionally focussed company which prides itself on providing a tailored service to its many varied clients. With the emphasis on personal, professional service, Hacfield Leasing's reputation has been deservedly earned throughout its thirty year history." What complete contract-hire-company-speak. Means nothing! I hate you use my name in bad way, why you attack me? You think you "professionally focused"? You stupid. Idiots! - Ling

Reply from Hacfield Leasing 31/10/2005: Ling, I am appalled that that has been added and it was added without my knowledge or consent. I will be dealing with this immediately and P45's will fly, I will not tolerate this behavior. You have our sincere apologises as we are great fans of your web site I am truly appalled that one of our employees as included such text it is unnecessary and highly unprofessional!

Debbie Thomas
Hacfield Leasing Limited
121 High Street
Cranfield
MK43 0BT

Further reply from Hacfield Leasing 28/11/2005: Dear Miss Ling, you brought to our attention that our website manager had been saying things on our website relevant to your organisation. I would like to assure you that I was completely unaware of this and at no time was the statement authorised. May I say, on behalf of my company, we apologise profusely and in the 30 years I have been in the leasing business I have never 'slated' other providers. Once again, please accept my sincere apologies and I wish you well in your continued business. We have dismissed our website manager.

Rex Holton
Managing Director
Hacfield Leasing Limited
121 High Street
Cranfield

Editor Note: Thank you. If it IS rogue employee then maybe my comments a bit strong, but employer has to be responsible. Note that with no employees, I take full blame for everything 100% (except French communist leftie dock workers who delay my Citroens last week). And it's not "Miss Ling", it is just "Ling". My name is Ling Valentine. Mrs, actually. - Ling

---

Customer Letter: 212 / 1522
Tony says...

Hi Ling,

Many thanks for supplying the car on the date you stated at the price quoted on your web site.

We have been supplied many cars by larger leasing companies in the past, and we have always been let down on the delivery and specification stated. It is very refreshing to know that what you say happens and that no false promises are made about the delivery date or specification.

My only concern is the advertising Missile on the top of my new car. I went to the local garage to get the missile removed but they only had British, not Chinese spanners. Please can you send some spanners as the MPG is being affected.

Tony

Editor Note: Ho, ho, ho, damn funny customer thinks HE can do jokes on MY webpage. As reward, I advertise your website Tony, www.buyrightprint.com. Tony can supply 500 full colour business cards, gloss laminated (but no missile) for only £50. Glad you are happy with new Shogun, Tony! - Ling
---

Customer Letter: 211 / 1522
Ashley says...

Ling,

So few times do people do what they say.

When I first contacted you, you said you would get my new VW Passat to me in 3 weeks. Well, you did it to the day! It was delivered to my door at work (the dealer was great!). I also loved the online chat so you could keep me up to date.

Can I say anything bad about you? YES! The Chinese sweets (red tea boiled sweets, hehe - Ling) were disgusting!

Would I recommend you? YES! To everyone who has admired my new car.

Ashley

Editor Note: Oh! Ashley, like typical man you crunch sweets. How many times I have to tell customer, you should SUCK sweets. I am not always this amazing at getting cars delivered on time. Look at letter below, but then again your car is damn German so probably get here more promptly than French car - Ling
---
Search my letters page!

| | | |
| --- | --- | --- |
| From your area... | ...or from people... | ...or about a specific car! |
| | | |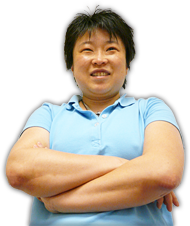 Online Service
Response Times
Quote > Proposal > Order > Delivery
75 CLIENTS IN 'PROPOSAL'
...LING REPLIES IN:
HRS : MINUTES sec
142 CLIENTS IN 'ORDER'
...LING REPLIES IN:
HRS : MINUTES sec
Customers use my secure LINGO management system.
Response times above based on last 4 hour period between
9am - 6pm, Mon to Fri -Ling

No Waiting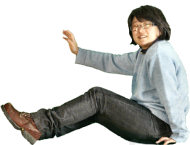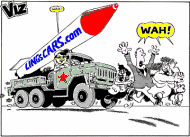 I am the Viz UK business ambassador!
Post me Ferrero-Rochers! Yum Yum!
Unlike most other internet car leasing sites, I publish all my contact information openly!
...so, you know who I am - Ling
THE UK's FAVOURITE
CAR LEASING WEBSITE!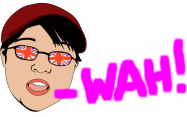 Boss: Ling Valentine MSc IoD
15 Riverside Studios
Newcastle Business Park
Newcastle upon Tyne, NE4 7YL
Tel 0191 460 9444
[email protected]
I prefer email to phone - Ling
VAT No: 866 0241 30
Co Reg No: 6178634
Consumer Credit Licence: 663330
Data Protection No: Z1098490
Best Before: 17/08/2007