CUSTOMER LETTERS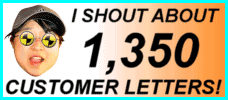 1522 LETTERS!
More customer letters than any other car sales site IN THE WHOLE WORLD! - Ling
You are viewing page 29 of 58 - go to page:
Search my letters page!

| | | |
| --- | --- | --- |
| From your area... | ...or from people... | ...or about a specific car! |
| | | |

Showing ALL my letters!



Customer Letter: 823 / 1522
Russell says...

This Mercedes CLK Coupe is the second car that I've leased from Ling. I am very happy to deal with her. Ling does her best to make customers feel welcome. The best thing Ling does is to call you straight back and she sorts out any problems or worries. I look forward to dealing with her over the next couple of years.

Russell

Editor Note: Hey, hey! Returning customers always welcome, Russell! Of course I return your calls :) You are too used to dealing with standard car dealers, even Mercedes dealers. They are not so hot, eh? Anyway, enjoy the damn CLK and I'll see you soon! - Ling
---

Customer Letter: 822 / 1522
Peter says...

I faxed my order on 7th January 08, explaining I needed the car by mid-February due to problems with my old car. Ling's Toyota Verso arrived on the 30th Jan! Fantastic friendly service, faultless! I will be contacting you when the lease runs out!

Peter

Editor Note: Peter, you spoil my other customers! I cannot always deliver cars so fast, your car was in stock, so I rushed it through. Plus, you were very fast with the paperwork, good boy! - Ling
---

Customer Letter: 821 / 1522
Janet says...

Hi Ling,

Just to say that my beautiful Lexus IS was delivered on Friday. Checked it over thoroughly and it was faultless, then went away for the weekend in my new car. Thanks for the lovely Ling car mats and I will be back in 2 years for my next car.

Best wishes,

Janet

Editor Note: Janet, I have never been to Wimbledon, even though I am a tennis fan. So I look with envy at your address. Those Lexii (Alan Partridge) are lovely and it will be great swanning around London. Thanks for the letter! - Ling
---

Customer Letter: 820 / 1522
Mark says...

Hi Ling,

Just thought I would let you know that the Volvo V50 Sportswagon has arrived and is in perfect condition. Thank you for all of your support and patience. I have passed on a few recommendations to friends, family and colleagues, which is a sign of contentment! Thanks again and will be back in the future.

Mark

Editor Note: Mark, that's great! Thanks so much for the letter and I hope you like it, these are very comfy cars. As you are consultant to defense industry, if you get tired of the car, you can wire it up and road test it like Al Qaida do :) Boom :))) - Ling
---

Customer Letter: 819 / 1522
Heather says...

The Kia Magentis has arrived and we are extremely pleased with it. I'm out showing it off to my brother! Just one thing though, the car arrived unwashed so had to go to the car wash straight away, which the very nice man who delivered it dealt with once Brian showed him where the car wash was. Brian then did the one thing that I'm sure lots of people (or husbands) do, signed the paperwork while waiting to go into the car wash without checking it over. Just to let you know there is a very slight dent over the rear drivers side wheel arch. I know you warned us not to do this but... anyway just so its on record.




I would love to leave positive feedback etc on blog or forum for you. Is there any in particular I should log on to. Once again thank you so much for such a straightforward transaction. For people like me who are intimidated by car dealerships this is the perfect solution. Be back in two years!

Heather

Editor Note: Heather, well... can I use this as a small lesson for my customers? Cars should always be checked BEFORE you sign the delivery note :) ...I will do my best to get this dent fixed as soon as you send me a digital photo of it. But I can't promise, you know the dealership will deny it. However, glad you are pleased and does everyone know you got an £18k car for just £170 a month??? WOW! Fantastic, plus it is V6 Auto! Badge snobs take note! I have complained about the "unwashed" bit, but in early Feb, sometimes they do get dirty on the route.

Heather replied again:
(Many thanks Ling for all your patience and time. You have been highly recommended to everyone that knows I have a new car. P.S. - just for the record I don't blame the delivery guy in any way and am still highly delighted with the car, dent or no dent. Can't say that enough. Regards once again, Heather.)
- Ling
---

Customer Letter: 818 / 1522
Paul says...

If only all companies were as committed as LingsCars. After ordering my Citroen C4 Cool, Ling found that they had stopped production of that model. These things happen. However she managed to find me one of the last ones in the country and in my choice of colour too. Top marks to the dealer too, the car turned up as promised in time for me to take it to work. I'll be back in two years!!

Paul

Editor Note: Paul, I do my best! Glad that in this case I found you a car. I also think this dealer is one of the very best I use, despite being "only" a Citroen dealer, rather than Audi or BMW. Thanks for the letter :) - Ling
---

Customer Letter: 817 / 1522
Peter says...

Excellent service, car in excellent condition with low delivery mileage. The Nissan Navara is a cracking car. I will definitely contact Ling for a new vehicle when the contract expires. My friends are now looking to use Ling, too. Thanks, Ling!

Peter

Editor Note: Peter, well, not sure if the Navara qualifies as a "car" but what the hell, as long as you love it. As you are an NVQ assessor, I hope you give me top marks :) See you in two years, and I hope you have LOADS of friends, hehehe. - Ling
---

Customer Letter: 816 / 1522
Lisa says...

Ling's customer service is fantastic. Any queries were answered promptly and I can find no fault with her service at all. Thanks, Ling! Excellent delivery of my new Citroen C4 Grand Picasso. Great - so far!

Lisa

Editor Note: Lisa, it sounds like you are expecting a breakdown. Don't worry, these are really lovely 7-seat cars. Glad you were such a brilliant customer, you brightened up my month. Enjoy the C4! - Ling
---

Customer Letter: 815 / 1522
Ashley says...

If you keep sending me sweets in the post, I will need a bigger car! Or is that the plan?

Excellent delivery of my Clio, the car arrived at 8.30am on the day you said it would.

Ashley

Editor Note: Ashley, hehehe, yes, bigger car (but no more profit) :))). This is the second car you have had from me, your last was a Panda, so I guess that's the sweets working. Suck, not crunch! - Ling
---

Customer Letter: 814 / 1522
Ross says...

Great site, great service, great car! Thanks.

Ross

Editor Note: Yikes, you are so local!!! Rozmic provide services for the email and instant messaging sectors. Ross, I'm happy you are so pleased! The Freelander is just in time for a dusting of snow, too. See you around :) - Ling
---

Customer Letter: 813 / 1522
Paul says...

Service and communication excellent. Straight forward ordering and delivery, but the Zafira came with no spare tyre! One week later I got a puncture. I would definitely use Ling again. Excellent delivery.

Paul

Editor Note: Oooooops, gosh, that's not funny. Bloody Vauxhall save money and weight by including a can of gunk to spray into the tyre, not a spare wheel. This also saves CO2 emissions. However, not always so good when you have a puncture, eh? Anyway, I'm so glad you are happy, Paul. See you in 2 years! - Ling
---

Customer Letter: 812 / 1522
Scott says...

Ling, just to say thanks so much. The Nissan Note arrived in perfect condition and is a great little car. Also your referring me to Danny (my PX buyer - Ling) has resulted in me selling my old car to him and at a very fair price.

Scott

Editor Note: Scott, well, thanks for the letter about your Nissan Note. Glad to hear you got the part exchange sold well, lots of people are taking advantage of this service. - Ling
---

Customer Letter: 811 / 1522
Mark says...

Dear Ling, I recently received delivery of my new Audi A6, which was delivered to my office in Hebburn. The service was great, as I now come to expect from you (this is my second Ling lease). The delivery mileage was 225.5 miles and I got the delivery driver to sign this off.

Mark

Editor Note: Mark, I'm so pleased you are just as pleased with the second car you have had from me, as the first. These A6s were real bargains. A bit more luxury than your last car, the diesel Freelander, eh? - Ling
---

Customer Letter: 810 / 1522
Robert says...

After being a "wage slave" and driving a company car for 34 years, I became self-employed last year. Deciding on contract hire, I settled on LINGsCARS based on value. Having dealt with Ling and her team, I found that it's about more than just price, it's about excellent customer service delivered in a fun way! Good delivery of my new Alfa 159 Sportwagon, from Scotland, but very good phone support on delivery.

Robert

Editor Note: Wow, how good is this letter? I am so pleased to win you over from the "price" argument to "service". Although I do supply at the cheapest rates, I do not let that spoil having a good time and giving the best service to my customers, like you, Robert. You got a stylish, fun estate car at a brilliant price! Enjoy it, in Kent! - Ling
---

Customer Letter: 809 / 1522
James says...

Dealing with Ling was like a "breath of fresh air" - honest, upfront and very efficient, all at a very competitive price.

James

Editor Note: James, short letter but then you were a very easy customer to deal with. Thanks for having the Nissan Qashqai, hope you are very happy with it. If only everyone was as organised as you :) - Ling
---

Customer Letter: 808 / 1522
Edward says...

Ling has been courteous and very enthusiastic in my dealings with her so far. She always responded to any queries during her processing of my Skoda Fabia with a smile.

Anything Ling can do to make the dealings with the lease company less complicated and bereaucratic would make it more pleasant next time. Good delivery, no problems with Ling's service.

Edward

Editor Note: Edward, well, yes... the finance companies are a bit stuffy. They are slow to respond and sometimes difficult to deal with - I know this, I spend my life dealing with them. They are also sticklers for perfect information. But they are supplying cars at a distance and it can be a big risk for them. Hope you enjoy the Fabia, I have been to your part of the UK, I call in at Eyemouth for an ice cream and some fish, when I am on my way back from Edinburgh. Lovely! - Ling
---

Customer Letter: 807 / 1522
Stephen says...

Hi Ling, Hope you had a great time in China.

I am delighted with my Citroen Grand Picasso C4 and I am amazed at just how stress-free the whole "leasing" affair is. However, the downside is that I now miss our regular email contact! The delivery driver was professional, punctual and polite. Great. Thanks again, it has been a pleasure to deal with your company.

Stephen

Editor Note: Stephen, the delivery driver got a nose-bleed, you are so far North! Do you realise where Fort William is??? My God, Google maps was nearly at the North Pole by the time I found your address. You can do sightseeing tours down the banks of Loch Ness looking for the monster, in your new C4 Grand Picasso, as it's a 7-seater. Enjoy! Send me picture of the monster. - Ling
---

Customer Letter: 806 / 1522
William says...

Ling was a great help in finding and supplying the right car for me. She answered my questions quickly and was quick with reassurance and advice. The Fiesta was delivered when she said it would be. Excellent.

William

Editor Note: Up in the wilds of Northumberland (not TOO far from me) there is now a new Fiesta zipping about. It was great dealing with you, William, and I hope you have a great time avoiding the sheep in your new car. - Ling
---

Customer Letter: 805 / 1522
Clive says...

Having been a user of PCP type rental for a few years I knew what to expect, Ling was very professional as were all of her staff I spoke to, Nothing was too much trouble, every query I had was answered quickly and in a friendly manner.

Ling does what she says, and that gave me confidence. I would'nt bother to go anywhere else next time, as the service with Ling is exceptional.

Excellent delivery - the Volvo XC90 was promised before noon and duly arrived at 9.30am (from Pxxxxxxxxx). The delivery man was a miracle worker given how difficult it is to get a large vehicle to where we live.

It is so refreshing to deal with honest, professional people who's word is their bond. I'll be back very soon when my other Merc is due for replacement

Clive

Editor Note: Clive, well, just managed to get this car to you on time. So pleased you are satisfied. I really did my best to make sure this delivery fitted your timescale. Enjoy driving the Volvo XC90! - Ling
---

Customer Letter: 804 / 1522
Amanda says...

The sad news is the Mazda RX8 we got from you two years ago is due to go back this week (boo hoo) but the good news is, we are having great fun zipping around in our new Mini Cooper. You worked really hard for us to get the diesel Cooper with little waiting time - which is why we love you!

Pleased to say that the Mini's 80 mpg is easier on the pocket than the Mazda's 26 mpg - plus the good deal you did us - my husband says lunch is on him this time!

Amanda

Editor Note: Well, in the current climate, I think the Mini is better than the RX8. With the fuel savings, you can have a nice holiday! Thanks for being so sweet to me :) You are a super returning customer :))) - Ling
---

Customer Letter: 803 / 1522
Jonathan says...

The Alfa 159 arrived today as planned. I have never leased a car before and was a bit anxious that it wouldn't all come together. I was worried because I never actually spoke to anybody in arranging all of this and still doubted that the car would come, even as it pulled up my street. I am really happy with the car, the service and the price. No problems with delivery. The car is spotless, the driver came when he said he would and was really friendly, even though it was raining. The only trouble now is keeping to my agreed mileage. Thanks for making this a smooth operation,

Jonathan

Editor Note: Jonathan, hehehe, how could you not trust me? :) Of course the car arrives. Everyone who has a 159 loves the car to drive, though as ever, some customers say they have the odd fault. This is still not a Lexus in quality, although the enjoyment from driving seems greater. Glad you are happy with the car, the service and the price... otherwise I would have to come down to Richmondshire and beat you up. Some great driving roads around there up in the Dales. Go drive! - Ling
---

Customer Letter: 802 / 1522
Jim says...

Thanks Ling

Real pleasure doing business with you. I don't think I'll ever considerer "buying" a new car again. This is so much easier and simpler. Great service. I wish you well and no doubt I will be back next time. I will recommend you to friends without hesitation.

Jim

Editor Note: Jim, such a nice email, thanks. Even those these Kia Picantos are small cars, I spend just as much time making sure everyone is happy. I treat all cars the same, like tins of Beanz. Enjoy buzzing around in the Picanto! Thanks for the recommendations. - Ling
---

Customer Letter: 800 / 1522
Lewis says...

Ling

The car has been delivered and it appears to be perfect. Thanks for all your help - it has been a pleasure doing business with you.

Kind regards,

Lewis

Editor Note: Lewis, that is fantastic. You have been a lovely customer to deal with. Go and enjoy your SRi Astra. See you in a couple of years (hopefully), hehehe. - Ling
---

Customer Letter: 799 / 1522
Colin says...

My car took months to arrive, but that was Nissan's fault and nothing to do with Ling! I will definitely use Ling again in three years when the contract has finished. The car is excellent by the way! No problems on delivery, excellent. Prompt delivery.

Colin

Editor Note: Yes, it took months to arrive because you ordered the most popular car in the UK, I think! The workers at Washington are going like mad to build these Nissans. I place many orders months in advance. I am happy you could wait, and I am happy you seem really pleased! Also, as you are a senior IT consultant, I am really pleased you enjoyed to use my website. - Ling
---

Customer Letter: 798 / 1522
Oliver says...

Thanks for a great service Ling (and the sweets)! Whenever I emailed with a question you replied very quickly - are you sure you don't have two Lings there? The whole experience felt very professional, thanks! Excellent delivery of my Zafira, friendly and informative.

Oliver

Editor Note: Oliver, well, check my webcams. I have a few people to help me with my volume these days, by the replies to your emails were all from me. I insist I stay customer-facing. I give your agency a hyperlink. You have a great website! Enjoy the Zafira! - Ling
---
Search my letters page!

| | | |
| --- | --- | --- |
| From your area... | ...or from people... | ...or about a specific car! |
| | | |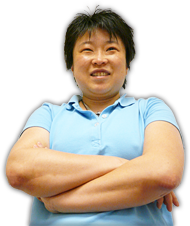 Online Service
Response Times
Quote > Proposal > Order > Delivery
78 CLIENTS IN 'PROPOSAL'
...LING REPLIES IN:
HRS : MINUTES sec
164 CLIENTS IN 'ORDER'
...LING REPLIES IN:
HRS : MINUTES sec
Customers use my secure LINGO management system.
Response times above based on last 4 hour period between
9am - 6pm, Mon to Fri -Ling

No Waiting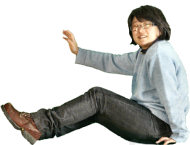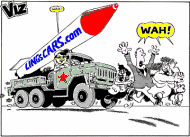 I am the Viz UK business ambassador!
Post me Ferrero-Rochers! Yum Yum!
Unlike most other internet car leasing sites, I publish all my contact information openly!
...so, you know who I am - Ling
THE UK's FAVOURITE
CAR LEASING WEBSITE!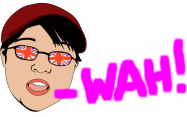 Boss: Ling Valentine MSc IoD
15 Riverside Studios
Newcastle Business Park
Newcastle upon Tyne, NE4 7YL
Tel 0191 460 9444
[email protected]
I prefer email to phone - Ling
VAT No: 866 0241 30
Co Reg No: 6178634
Consumer Credit Licence: 663330
Data Protection No: Z1098490
Best Before: 17/08/2007