CUSTOMER LETTERS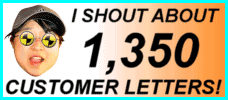 1522 LETTERS!
More customer letters than any other car sales site IN THE WHOLE WORLD! - Ling
You are viewing page 48 of 58 - go to page:
Search my letters page!

| | | |
| --- | --- | --- |
| From your area... | ...or from people... | ...or about a specific car! |
| | | |

Showing ALL my letters!



Customer Letter: 335 / 1522
Alan says...

"Ling provided excellent customer service and as competitive a price as I could find. I would always rather deal with a smaller company, than a large one, for better customer service. I would recommend Ling stongly and I will use her again."

Alan

Editor Note: Hehehe, you have brand new Mercedes C-class cheaper than any Merc dealer could provide, Alan. Bigger companies not ALWAYS worse, but usually have bigger overheads. Just imagine what a Mercedes-Benz showroom costs to open every day! Have great time in new Merc! - Ling
---

Customer Letter: 334 / 1522
Dennis says...

"Good advice, low cost and easy to do business with Ling. Excellent dealer delivery of my RAV4. The car arrived at work on the delivery day before we did! What more does anyone need?"

Dennis

Editor Note: Not enough people buy RAV4's, Dennis, these are VERY good 4x4's. This new model is particularly good. I'm so pleased the dealer did a good job for you, too! Nice to have local customer! - Ling
---

Customer Letter: 333 / 1522
Darren says...

"Hi Ling,

Sorry for the delay in providing feedback regarding the Megane Coupe Cabriolet, we have been on holiday driving around France with the roof down on our new car!

My wife decided she wanted a new car either a Golf or a Megane Coupe Cabriolet, we only made it as far as the Renault dealership because as soon as the button was pressed for the roof to come down on the Megane CC my wife insisted that was the car for her. I take a bit more persuading so managed to just about escape the dealership without signing on the dotted line. I told my wife to find the best deal she could and we would think about it.

Within a few days my wife tells me that leasing a car is the way forward and not only that we should do the deal via Lings Cars – on the internet. I was honestly not convinced. I could not believe that leasing would work out better than buying.

The thought of not owning the car seemed alien. I am pleased to say am now a convert and am spreading the LINGsCARS Leasing Gospel to anyone that will listen including my employers, relatives, friends etc.
This is how easy it is:-

- Find the cheapest price you can from any dealer (or anywhere else for that matter)
- Log on to LINGsCARS.com and get price.
- Wait few seconds whilst you realise that LINGsCARS.com is saving you thousands of ££££'s.
- Send nice email to Ling requesting car and colour choice.
- Receive lovely new car within a few weeks.
- Feel very smug due to new car and saved £££££'s.

In our case we have saved £4744 over 2 years. Funny thing was we even collected our car from the Renault dealer we had the original price from. Excellent efficient service. See you in 2 years, Ling!"

Darren

Editor Note: Darren, you send such nice long letter so I keep comments very short. Thank you very much for being perfect customer. Glad you took time to research, and glad to save you money, this is what it is all about. Just wait until next year's road tax arrives, free, in the post. You will be even more pleased - Ling
---

Customer Letter: 332 / 1522
Claire says...

"What can I say? Ling is unique, she's on the ball 24/7 (!!! Just seems like it somedays - Ling). My new Land Rover Freelander arrived so quickly from the excellent dealer; the service from Ling was fantastic. I will always lease my cars from her, she's great."

Claire

Editor Note: Claire, so you caught me working at midnight, so what? I guess many firms do that.... what? They don't??? Oh! And when you say I am "Grrrrreat"; remember, I am not damn breakfast cereal, I am meatier than that! ...I notice you are near end of UK. Hope there is Land Rover dealer there, for when it breaks down, hehehe - Ling
---

Customer Letter: 331 / 1522
Brian says...

"LINGsCARS is straightforward. "WHAT YOU SEE IS WHAT YOU GET". I got a Citroen Berlingo van. There were no hidden costs, unlike Ling's competitors. Ling is great to deal with, I've had no problems at all with her."

Brian

Editor Note: Ah, as you are builder, maybe I should have asked for half up front then told you I'll be round with your van next month? Only joking, unless I want Glasgow kisser, eh, Brian? I am sure you will enjoy Berlingo, I made sure it had plywood to avoid damage inside - Ling
---

Customer Letter: 330 / 1522
John says...

"Ling provided a really fresh approach to contract car hire. It was light-hearted, witty and sometimes a little cheeky. But in the same breath, very professional. Many thanks for the new Mazda RX-8."

John

Editor Note: Zoom-zoom, hehe, that's what you kept calling your new car in your emails, John! You think I am cheeky? You should try some competitors... they really, really cheeky by; lying, not returning calls, late delivery, charging more than they should, making mistakes and being so boring you might commit suicide. Enjoy RX-8! - Ling
---

Customer Letter: 329 / 1522
Helena says...

"I was very impressed with the service I received from Ling. At all times I was kept informed of the progress with the car. Also, the lease rates are very reasonable. When I had trouble changing the car registration to my personal plate, Ling helped me with this (despite me thinking that personal plates are rubbish - Ling). The Mazda RX-8 was delivered on time, with everything in order. I would certainly lease another car from Ling again in the future, she was extremely polite (WAH!, me??? - Ling) and efficient."

Helena

Editor Note: Helena, hmmm - most people do NOT say "polite". Are you sure it was me? You know all Chinese sound the same. Maybe you telephone my sister, or the local Chinese takeaway, eh? Easy mistake to make - Ling
---

Customer Letter: 328 / 1522
Howard says...

"Dear Ling

My BMW X3 arrived exactly as planned. A big THANK YOU for organising everything so quickly, and being cheerful with it! The BMW dealer was friendly, efficient and heplful. Full marks. I was particularly impressed with the way that you kept me informed every step of the way. "

Howard

Editor Note: Howard, in return, I was particurlarly impressed with the way you dealt with my question; "Are you the crap singer from the 1980's?". Enjoy BMW X3, but don't take off road... they just have 4x4 to look good! You can buy spray-on mud these days :) - Ling
---

Customer Letter: 327 / 1522
Paul says...

"Hi Ling, I received my Mazda RX-8 just over a week ago and I am really pleased with it. A great car at a fantastic price. Many thanks for your efficient service. The car arrived at 9am on the stated delivery day. The dealer was excellent. I will be back in two years for another great deal!"

Paul

Editor Note: Wah, I'm glad you like the service, Paul! Enjoy bloody nice Mazda RX-8 - Ling
---

Customer Letter: 326 / 1522
Andy says...

"Ling was really helpful. I got the van really quick. I pleasure to do business with LINGsCARS. Excellent service from the dealer. I will use you again in a couple of years!"

Andy

Editor Note: Nice to be able to get you a cheap Citroen Dispatch van, and nice that the Citroen dealer was so helpful and professional. I train dealers well, huh? If I need a plastic bumper, I know where to come, Andy! - Ling
---

Customer Letter: 325 / 1522
Catherine says...

"Hi Ling... feedback; here goes!

Excellent hassle free service! I've never leased before but I would do it again - with you! My only negative comment is that I gave 3 colour choices and I don't think the Renault Clio is any of them, but I like it anyway. The car is lovely, the dealer was excellent and a lovely polite gentleman delivered the car to my home, as promised - I'm enjoying it!"

Catherine

Editor Note: Hmmm, I check your colour choice with the Renault dealer, Catherine, your 1st Choice was Monaco Blue and your car is: TA-DAAAAA ... Monaco Blue metallic! Maybe the Renault brochure gives the wrong impression, eh, or maybe you are going loop the loop :)? Customer ALWAYS right (except when wrong, hehehe). For other people's note, especially on these very cheap small cars, colour choice can be difficult as only one or two colours may be available. I always advise colour before delivery if it changes, but yours was as your first choice! Anyway, I am so pleased you like the car and the service, and if you are going slightly mad then don't worry. Me too! - Ling
---

Customer Letter: 324 / 1522
Dawn says...

"I find the service that Ling provides is fantastic. Everything is done for you, all you need to do is to let her know which car it is that you want. It's also nice to be able to talk to Ling herself, and not get passed from one person to another."

Dawn

Editor Note: Dawn, you are very kind with comments! I am pleased that you are happy with service and with new Citroen C2. So nice to have repeating customer; you have had Mitsubishi L200, this Citroen C2, a Citroen Berlingo, a Megane Coupe-Convertible (lovely for summer) and a VW Golf (reliable for winter, hehe). I must be doing something right, eh? Most car dealers would sell their salesmen's bodies to be able to have FIVE repeat sales to one customer, hehehe. Seriously, truth is most dealers are not very good, and almost none could sell you such a wide range of makes. Manufacturers are scared stiff of allowing dealers to sell different makes from one showroom. Cowards! Let the best car win! Let competition drive down prices! Spoken like a true Chinese communist, eh? :) - Ling
---

Customer Letter: 323 / 1522
Andrew says...

"So it took about 4 weeks from first contact with Ling to delivery. BIG DEAL! It's the money I saved that's great! I didn't even have to get off my bum at all, as the car was delivered to my work - exactly when Ling said it would be. Fantastic!"

Andrew

Editor Note: Whoa! First NASA (see letter below), now Aqua World! Isn't that Florida? Oh, no, it's Warrington, some northern drug dealer town. Never mind! That will do, I look forward to visiting killer whale "EckyThump" or whatever name is, in paddling pool in Warrington. My God, I have prestigious customers, eh? Enjoy Mazda RX-8, Andrew, you were VERY nice customer. Hope you have cheap petrol station nearby... - Ling
---

Customer Letter: 322 / 1522
Harold says...
"Dear Ling

Thank you for a very professional service. The Audi A4 was delivered on time and you managed to get my choice of colour at very short notice! I will use you again."

Harold

Editor Note: Ling's log, stardate 20th June 2006. These are the sales of website LINGsCARS.com, seeking out new deals and discounts, I boldly go where no bloody British contract hire company has gone before! Never sold a car to NASA, I guess you are the nearest I will ever get, Harold. Careful when you launch the A4, you don't want an accident like the Americans seem to have, often! :) Note I cannot always work miracles on colour or availability as I am Chinese not Catholic. For miracles you need THIS website. - Ling
---

Customer Letter: 321 / 1522
Graham says...

"I have had experience running a regional office of a car finance company, I have worked in car companies up to Director level, I have run my own business for the last 5 years, and I have owned plenty of cars. But never, never, never have I had such an enjoyable, easy, quick and simple buying experience as I have with Ling Valentine.

From first contact through to delivery, her quote was accurate, incredibly cheap and comprehensive. Her communication was immediate, not once did I wait longer than 5 minutes for an emailed or webchat response to my questions, and the delivery from the dealer she used was spot on and perfect.

I have to say that in the beginning I thought twice about ordering a brand-new £45k BMW 7-series (only £400/mth!) from a "Chinese female human UK car sales expert" instead of from a BMW dealer. But no BMW dealer could have provided this level of service AND she saved me a total of £4000 over 2-years with cheaper payments AND delivered a perfect car at the cheapest price.

Use her. She's that good."

Graham

Editor Note: Graham, you know, I met you when you worked at Caledonia in Doncaster on the first day of my first ever visit to the UK. My future husband Jon worked there. You might not remember me, but I remember you, you seemed quite scary at the time. I am so pleased you are happy with the BMW, those 7-series were very cheap for the list price of the car. Reason my service is good: I work hard like a dog, sitting at my desk playing with my computers like Space Invaders juggling up to 10 customers at a time on web, email, phone and fax. Which car dealer would ever do that? They are too busy pushing bits of paper around, chatting and swanning about in "demo" car. Also dealers have massive overheads. Thanks for LOVELY letter - Ling
---

Customer Letter: 320 / 1522
Kerry says...

"Ling was great, she made it all so simple and quick! Crazy accent, too!"

Kerry

Editor Note: FANTASTIC! How BMW must hate me, hehehe! I have sold Z4 to a hairdresser! Some things make my life so worthwhile, and this is one of them. Use plenty of hairspray with top down in your new full leather convertible, Kerry - Ling
---

Customer Letter: 319 / 1522
Wac says...

"Ling, the car arrived today and it is very nice. Thank you for an excellent service."

Wac

Editor Note: Wac, I am not surprised you think new Honda CRV with brand new diesel engine is nice... it seems to be the best engine in it's class. Enjoy CRV! - Ling
---

Customer Letter: 318 / 1522
Julie says...

"Ling was very nice to deal with. She kept me updated with what was happening, which was important for me as my car was quite a drawn-out process (6 weeks from initial contact with Ling to delivery). She always replied to my emails promptly and I felt I could contavct her with any stupid question. I will definitely buy my next car from Ling and I hoping my husband will be buying his next car from her, too. I will recommend her to all my family and friends."

Julie

Editor Note: Julie, I'm glad you think I am nice. I don't often get called that :). The reason your new model MX-5 took a long time, is that Mazda have just launched this model and stocks are low so we have to wait for cars from bloody Japan. Japanese have bandy legs and eyes too close together and I can never trust them, but that is different matter. So pleased that you will recommend me to family and friends... bring 'em on! - Ling
---

Customer Letter: 317 / 1522
Carol says...

"Ling, we were very pleased with the level of service and how fast the delivery was; also being able to get a van in the colour of blue we wanted. It all went very smoothly and we would definitely use you again."

Carol

Editor Note: You were very fortunate I found a VW Transporter at such short notice in blue, Carol! I searched the whole UK VW van dealer network. Hope you enjoy it, but be careful with the Pb, it is very dangerous... my first degree is a chemistry BSc, and I know lead is one of the most dangerous poisons, because you cannot know you are accumulating it - Ling
---

Customer Letter: 316 / 1522
Cath says...

"Hi Ling, just to let you know that my new Renault Clio arrived this morning. Am well pleased with both it and your service"

Cath

Editor Note: A short and sweet letter, about a short and sweet car to a short and sweet person (me!), from a short (maybe) and sweet person (you). Thanks, Cath! - Ling
---

Customer Letter: 315 / 1522
Ann says...

"Dear Ling,

I have never had a personal contract hire car before, so I was a bit nervous! Your website was very informative and the fact that I could talk to you personally put me at ease. The BMW 118d is fantastic, although children think it looks like a donkey! (Wah! BMW will go CRAZZZY! - Ling) I will definitely recommend you and will be a customer again. The dealer was efficient and very prompt and I think he is the top dealer I have ever dealt with."

Ann

Editor Note: My God!!! What drugs do you feed children? Or is it too much Sunny Delight? I helpfully include visualisation of what children see when they look at your new BMW.




If car is donkey, does that make delivery driver Virgin Mary? No wonder you were impressed with dealer. Try to avoid BMW shitting on driveway, hehehe, - Ling
---

Customer Letter: 314 / 1522
Ian says...

"Thank you for such an easy and relatively cheap car leasing experience. I was a first-timer and you answered all my questions quickly and patiently. Just for reference, you saved me £180 per month on my brand-new RX-8, compared to my local Mazda dealer!! (my red ink, and just to point out that the saving you made works out at £4,680 on a 3+23 contract - Ling) The vehicle delivery driver - Ian Harper - was a very nice chap and the dealer you chose was excellent."

Ian

Editor Note: WoW!! - a web-design company! I give you hyperlink. I am always pleased to deal with businesses like yours, Ian, as it makes me feel happy that you obviously thought my website did the job required. I will be in touch if I need help and advice.

Background note: It is interesting that I saved you so much compared with your local Mazda dealer; last year Mazda UK blocked my supply of cars because a dealer complained I was undercutting them and ruining ther franchise. Well, stuff them! Bollocks. Fuck them. Sorry if strong language offends, but I refuse to have a bloody Japanese company dictating to me (a Chinese) how I should run my business, inferring that I should inflate prices to YOU:- customers... and using such bullying tactics. They make good cars, Mazda, but the company's tactics stink. Please every other car company if you read this - I am like attack dog if you try to mess with me. Car company can build and supply nice cars, I will sell them. OK? If dealers were any good, they would take me out of market using fair competition. But they are not, and you have proved it in letter above, Ian. You are writing that I saved you £180 a month. That's £4,680 on a 2-year 26 payment contract for your RX-8. Note Mazda builds cars in Hiroshima. Radioactivity obviously affects brain. Nuff said, eh? - Ling
---

Customer Letter: 313 / 1522
Ian says...

"Thanks for all your help, Ling. It was the first time I have leased a car and you have made the whole process very simple. Where I am used to waiting days or even weeks for responses from Finance Companies, you always replied within hours or minutes!"

Ian

Editor Note: Ian, so nice to deal with you, I'm pleased you enjoyed my fast response. I always think "I've got to reply, so why not do it straight away". It's such a shame everyone does not think like this. I know your car took a long time to arrive, but it was a factory order, and Vauxhall are not the fastest. Have a great time in your new Astra! - Ling
---

Customer Letter: 312 / 1522
Trevor says...

"I came across Ling's website by chance and I was impressed by the pricing and deals on it. Whilst I was initially apprehensive about dealing with this woman with a crazy (WAH! - Ling) website, I was very soon totally won over by her approach and ability. Ling is very knowledgeable, she keeps all her promises and she gives the best price and service available. The dealer she chose to use was prompt and efficient. I will be back for my next car!"

Trevor

Editor Note: Oh, Trevor, hehe, you must be one of those middle-aged men I was warned about... who want to spicy up their life by buying Mazda RX-8. I hope you are very pleased with the car, and that it does it's job!!! - Ling
---

Customer Letter: 311 / 1522
Gus says...

"Just wanted to write to say that I have test driven the BMW 7-series at my local dealer. I also wanted to say that I was extremely impressed with your service. I asked for several quotes at the same time - you came back in about 5 mins, I was still getting quotes several days later from other companies. What a difference! I have already recommended you."

Gus

Editor Note: Gus, hope you don't sue me for publishing your letter. 7-series BMW is very nice car, I have sold many. If ever I need to take multinational car company to court I will contact you. Thanks for kind words... - Ling
---
Search my letters page!

| | | |
| --- | --- | --- |
| From your area... | ...or from people... | ...or about a specific car! |
| | | |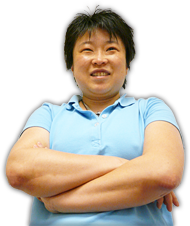 Online Service
Response Times
Quote > Proposal > Order > Delivery
75 CLIENTS IN 'PROPOSAL'
...LING REPLIES IN:
HRS : MINUTES sec
142 CLIENTS IN 'ORDER'
...LING REPLIES IN:
HRS : MINUTES sec
Customers use my secure LINGO management system.
Response times above based on last 4 hour period between
9am - 6pm, Mon to Fri -Ling

No Waiting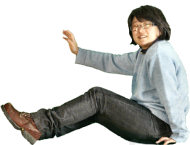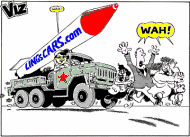 I am the Viz UK business ambassador!
Post me Ferrero-Rochers! Yum Yum!
Unlike most other internet car leasing sites, I publish all my contact information openly!
...so, you know who I am - Ling
THE UK's FAVOURITE
CAR LEASING WEBSITE!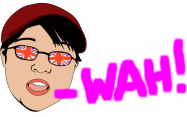 Boss: Ling Valentine MSc IoD
15 Riverside Studios
Newcastle Business Park
Newcastle upon Tyne, NE4 7YL
Tel 0191 460 9444
[email protected]
I prefer email to phone - Ling
VAT No: 866 0241 30
Co Reg No: 6178634
Consumer Credit Licence: 663330
Data Protection No: Z1098490
Best Before: 17/08/2007