CUSTOMER LETTERS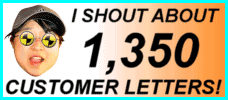 1522 LETTERS!
More customer letters than any other car sales site IN THE WHOLE WORLD! - Ling
You are viewing page 13 of 58 - go to page:
Search my letters page!

| | | |
| --- | --- | --- |
| From your area... | ...or from people... | ...or about a specific car! |
| | | |

Showing ALL my letters!



Customer Letter: 1232 / 1522
Allan says...

This Audi A3 Cabriolet is the second car that I have obtained from Ling. Everything from Ling's end went smoothly and efficiently and informatively from start to finish. I would heartily (and I do) recommend her. If Ling keep up these high standards she will have my business for life. Good delivery, but she was let down by the dealer - the new Audi was filthy when it arrived.

Allan

Editor Note: Allan, thanks so much. It disappoints me that car dealers can't do a simple thing like wash a new car before handover, when it is only £2.50 at a car wash. Apart from that you are very pleased, and you should be, your A3 Cabriolet is a really lovely new car! Happy to have customers back for a second time around. - Ling
---

Customer Letter: 1231 / 1522
Richard says...

Ling makes leasing a car simple, efficient and competitive - nothing is too much trouble. This V50 Volvo is our second car from her and it won't be the last! Good delivery, no issues.

Richard

Editor Note: Richard, super duper. As a repeat customer, I'm so happy that you are pleased. Those Volvo Sportwagons are brilliant cars, everyone loves them. Enjoy it. - Ling
---

Customer Letter: 1230 / 1522
Robert says...
Great car at a fantastic price! I had problems which were out of your control but could have done with an alternative from you during the long wait. However, your communication was excellent and I look forward to doing business with you in 2-years. Poor delivery. A complete "couldn't care less" attitude.

Robert

Editor Note: Bob, you had a nightmare. To cap it all Daimler Finance overcharged you £623.40, which I got refunded to you by CHAPS, pronto. To start with, Daimler finance messed us around on the car and we both thought it was a lost cause at one stage, but you got the car in the end (despite the fact at one stage we both thought we should commit suicide, it was so difficult). You were great the way you trusted me. The delivery is just the icing on the cake by the industry fools. Amazing a Merc dealer can be so bad! All in all, you are a star customer and as we were both on the same side in all this, I am happy to report you are 100% happy with you lovely new SLK. Re the "alternative", there is simply no money for this, at my end, my margin is thin. However, you deserved one. But there is more chance of Elvis turning up than the finance company fronting a courtesy car. - Ling
---

Customer Letter: 1229 / 1522
Paul says...

Adjust your eyes to the crazy website and great deals come into focus!

The LINGO system is great. The clarity, speed and simplicity of the LINGO process are a joy.

To cap it all, I end up with a brand-new Peugeot 307CC in FULL LEATHER for less than the cost of a good night out, per month. Crackin'!

Paul

Editor Note: Paul, as you are a business process manager at Kelloggs, I will say, get too much sun and you will look a right Pop Tart in your new Pug CC, hahahahaha! What a deal on these cars! It is true, for £200/mth inc the VAT you have a fantastic bargain and half a cow free, as well. Fantastic. Leave the roof down in winter and you will end up looing like a Frostie, hehehee. You're Grrrrrrrrreat! HAHAHAHAHAHAHAHAHA! Really, you need a proper job! - Ling
---

Customer Letter: 1228 / 1522
Anthony says...

Great service, great price, happy to deal with. This new Fiesta is the umpteenth car we have leased from Ling and we wouldn't go anywhere else. I've told all my friends and colleagues as well.

Anthony

Editor Note: I like UMPTEENTH! I wish more customers would use that word!!! Hahaha. Yes, you have had loads of cars Anthony, and you are always a brilliant customer. I should get you an "I love Ling" badge to wear. Enjoy the new shape Fiesta - great cars! - Ling
---

Customer Letter: 1227 / 1522
Jonathan says...

Lovely dealing with you. You made the process of getting my new Prius easy, understandable and simple to follow. No fuel or carpet mats on delivery.

Jonathan

Editor Note: Jonathan, well 2 things... 1) Great, glad you enjoyed the experience and now you have a great cheap new Prius :). You were a great customer. 2) The fuel and mats - you are not paying for either of these, if they arrive in the car it's a bonus. Frankly, I screw the suppliers down on price, so, I am not surprised that there is little fuel and no mats. If they supply these, then I feel let down with myself for not squeezing them a bit harder. I will suggest (hahahaha) that as your Prius drives nicely on the batteries, you don't actually need fuel :) - Ling
---

Customer Letter: 1226 / 1522
Kimberley says...

Dear Ling

Great service, thanks! The LINGO system works really well, so as a customer you are always fully up to speed with the status of your order and the paperwork process. My last car was from Jam Jar. Nice car, but crap service from them. The service you offer is very personal, quick, and makes the purchase experience a lot more fun.

Speak to you again in 12-months when the 307CC goes back.

Car arrived on time, pleasant delivery driver, but the car only arrived with one key (which you resolved immediately) and was not very clean on the inside.

Kimberley

Editor Note: Kim, well, I have gone mental and got you the second key. And had a go at them about the state of the car. It is unbelievable that this happens. I simply cannot believe that the fools and idiots deliver dirty cars (inside). Sheesh! Apart from that, you are happy, that's good. Get the roof down in the sunshine, and all those small things will be forgotten. - Ling
---

Customer Letter: 1225 / 1522
Paul says...

Good work Ling. Everything went very smoothly and I was kept up to date via the LINGO - nice. I will be back for more! Thanks a bunch. Excellent delivery of my new Volvo V70.

Paul

Editor Note: Paul, cheers :) You now have a police-car lookalike estate to frighten the neighbours with. Shame it's silver, not white with dayglo pinstripe :) Enjoy your Volvo. As you are a Managing Director, I appreciate your comments re my service. - Ling
---

Customer Letter: 1224 / 1522
John says...

Ling - Thanks for a great deal - from start to finish your service was not just value for money, but also excellent. It was professional with a touch of humour and fun that made for a complete and satisfactory transaction, as well as a pleasurable experience. Once again, many thanks.

Small negative - the valet on this slightly used Zafira was very poor.

John

Editor Note: Well, God save the dealer when I give them a kicking for that valet, John! Apart from that, it sounds like you are pleased, which is great. These slightly used Zafiras have proved a hit in response to the credit crunch, keeps the costs low for your church. The car will always be under full warranty. How great that I am trusted by the Christians! Being a Chinese, I don't do religion and always try to keep God out of car sales, but... you were lovely to deal with and I will recommend your church as you come under pressure from Muslims in the FA Cup of religion, in West Midlands. Judging by you, your church will be a great place to visit! Have fun! - Ling
---

Customer Letter: 1223 / 1522
Leighton says...

Delivery and financial set up all went very smoothly - impressed with the speed and efficiency. All questions were answered quickly. I'm very pleased with the Zafira, thanks.

Just one thing, (this was a slightly used Zafira - Ling) delivery chappie did not mention the damaged alloy wheel that had been touched up with alloy paint - a bit naughty. But, this was the only problem.

Leighton

Editor Note: Leighton, yes. I sourced these nearly new cars in demand from customers who wanted to knock even more £££ off in respect of credit crunch, a sensible thing. But, they are 6-months old and about 8,000 miles. However, I am disappointed that ONCE AGAIN it is the motor-trade element of the delivery that lets things down by not being totally honest about the car! When will they learn? They should treat customers with transparency - you are not stupid, and you will see right through their silly games "hiding" these problems. You knew you were not getting a brand new car, the slight (tiny) damage was not an issue, it was the deception. I totally agree! Supplier kicked. Apart from that, thanks. You were a super customer! - Ling
---

Customer Letter: 1222 / 1522
Clair says...

WOW!

Ling is certainly on the ball!

The Renault Koleos was delivered on time and with no fuss. Ling ALWAYS kept us informed of exactly what was happening, and when. The speed and ease of the whole process was nothing more than fantastic - I can't rave about Ling enough. Good delivery, car arrived on the correct date but at 6.30pm.

Love the car, love Ling!

Clair

Editor Note: Clair, sounds good! Maybe part of the reason for the slightly late in the day delivery is because the delivery driver was English and didn't stand a chance with your address :) This is like being in China when you suddenly get a word in Cantonese and that is very similar to Welsh, hahaha. Totally incomprehensible :) However, you seem over the moon with everything else, and that's the main thing. Lovely to deal with you. - Ling
---

Customer Letter: 1221 / 1522
Jason says...

A very efficient service. Highly recommended. Excellent delivery of my new Zafira.

Jason

Editor Note: A very efficient letter. Highly short. Excellent delivery by Royal Mail.

Hahahaha! Enjoy the Zafira, Jace! - Ling
---

Customer Letter: 1220 / 1522
Gareth says...

Ling, my wife and I were very impressed with your service. Getting our car from you was a no-brainer. Monthly payments were half than if we bought the Honda Civic. We went to a dealer for a test drive, loved the car, then signed up with you. End to end in 3-weeks.

Your style is a refreshing change, very prompt at updates and answering questions. Love the LINGO system. I've already got family getting cars from you based on me raving about you. I look forward to getting my next car from you. Excellent delivery, Honda driver was very prompt and polite.

Gareth

Editor Note: I withhold your address for security because you do important stuff for Australia. Gareth, so pleased - you sound like a happy bunny with your Civic. You should not take advantage of dealers' goodwill by using them as a test-drive facility (mmmmmpppfffff :). Poor souls. LINGO - thanks so much for the comments, I put a hell of a lot of work into that. Now, I am dealing with being flooded with your family :) Enjoy that Honda! - Ling
---

Customer Letter: 1219 / 1522
Gary says...

The entertaining website is interesting - but more than anything else Ling CARES! She worked hard to get what I wanted, when I wanted it, and I wholeheartedly recommend her. The LINGO document upload system is genius. Excellent delivery of my new Civic.

Gary

Editor Note: Well, for philistines out there (that is: smug and ignorant and indifferent or hostile to artistic and cultural values), Gary Sinyor is a film director with a number of best-selling films to his credit, like A Pig Farmer Called Leon and In My Dreams. He has worked with stars like Renee Zellewegger and Ling Valentine. Hahahahahah! Well, Gary, you did send me a DVD and complimented me on my web movies ... if "Christ, that's bad" is a compliment? :) Gotta laugh. Anyway, I withhold your address from groupies and naked girls who just want cheap sex on director's couch. Enjoy the Civic. Thanks for the comments on the LINGO system. - Ling
---

Customer Letter: 1218 / 1522
William says...

Stress free, straight forward transaction on my new Citroen C-Crosser, and nice Chinese sweets, too! I will be back in 23 months!! Excellent delivery, courteous and knowledgeable driver.

William

Editor Note: Good, good. That's what I like, smooth, easy and fuss-free. You should see me paddling like a mental duck under the water, hahahahaha! Bloody motor industry never easy, BUT, I keep the stress away from super customers like you :) Enjoy the C-Crosser, Willy! - Ling
---

Customer Letter: 1217 / 1522
Martin says...

My second car from Ling - need not look elsewhere. Swift response and most effective. Great new innovation with "LINGO" system. Keep up the good work. Good delivery on my new Mazda 3, efficient, courteous, prompt.

Martin

Editor Note: Hahahah, I can never pronounce the name of your pub Martin. Bloody Welsh ethnic name :) Still us minority people should stick together, eh? Gotta laugh. This Mazda replaces a Skoda Octavia you had a couple of years ago. Nice to see returning customers. Look forward to a free drink, I still have not called in to see you! Glad you like LINGO by the way, only customers see that. - Ling
---

Customer Letter: 1216 / 1522
Martin says...

LINGsCARS has been a revelation in doing business in the UK. Gone are the days of traditional letters, post and replies and have been substituted with almost instant responses from personnel with a very good understanding of their customers' needs.

Even if something was incorrect, it was resolved almost instantly. Well done.

I cannot abide businesses who do not respect how busy their clients are and make you wait for information - well done Ling for breaking the trend. Good delivery, car was very dirty (***WAH! BLOODY DELIVERY DRIVERS!!! - Ling***) but arrived on time. John, one of my staff, is thoroughly enjoying the car.

Martin

Editor Note: Martin, what a fantastic letter, thanks. This is when I feel so happy, to put in all the effort. There is no reason response cannot be instant (for any business) but UK car dealers are some of the worst in this respect. Car was dirty due to the distance travelled on a bad day, BUT no excuse for at least not car washing it before delivery. I kick the supplier. Thanks again, your letter is on my wall. So glad "John" is happy chappy :) - Ling
---

Customer Letter: 1215 / 1522
Diane says...

Absolutely excellent service, best website I've ever seen or used. The best car deals in the UK! Communication was second to none. I have been recommending LINGsCARS ever since. Will I get a discount on the next car I lease? Good timely delivery on my new Honda Civic, the car had to travel a long way.

Diane

Editor Note: Diane, that is a stunning note, thanks. As you are a director of a Pharma company I withhold your address to stop the loonies burning your cat. I do appreciate your comments, and we certainly had a great chat while you were getting your new Civic. That is a great, cheap car! Enjoy it. - Ling
---

Customer Letter: 1214 / 1522
Craig says...

Many thanks for a fast, smooth transaction to grab my new Peugeot 307CC. Will recommend you to anyone I know who needs a new car.

Craig

Editor Note: Short letter Craig, but sweet. Use sunscreen when you drive your new CC with the top down! Can you smell the hops, yet? - Ling
---

Customer Letter: 1213 / 1522
Anthony says...

Although we had problems with the dealer obtaining the car, Ling made me feel like I was her only customer trying to get the best deal. I would use her over and over again, and recommend to anyone. If all businesses were like Ling, the country wouldn't be in this mess. Poor delivery on my Mazda 5, due to the dealer.

Anthony

Editor Note: Save the Mazda MX5, save the world :) I am auditioning with Gordon Brown for the next series of "Heroes". My special power will be to kill car dealers with just one glance. I am sick and tired of the state of UK car dealers letting the side down, when will they (ever) improve??? I blame my tools, and these tools are not very sharp tools! Tony, you at least have a car suitable for Global Warming. Get the top down :) Br careful, you are in the UK gun capital. Use the MX-5 power to swerve away from incoming rounds. - Ling
---

Customer Letter: 1212 / 1522
Richard says...

A unique experience - professional with a bit of craziness thrown in. Excellent communication throughout. A first class service. Excellent delivery of my new Mondeo Estate, prompt efficient and careful.

Richard

Editor Note: Hahahaha, a bit of craziness! BRRRRRRRRAKK-KA-KA-KA! In the boring world of miserable clone car dealers, craziness livens stuff up. Glad you thought "Excellent", that is my goal. Cheers Richard! - Ling
---

Customer Letter: 1211 / 1522
Pamela says...

I have recently leased a new Mazda 3 from Ling and have found the experience excellent. The information and communication throughout the deal from the first initial enquiry through to delivery of the car was first class. The security measures within Ling's site on line give confidence in the use of it. I would recommend Ling to everyone looking to have a lease car without all the sales hassle. Excellent service and delivered on time.

Pamela

Editor Note: Wow! That is a hell of a nice letter about your Mazda 3 Takara! As you work as a Senior Admin in South Tyneside, I am very proud that you found my systems worked well. I give security the top priority. Thanks so much for the kind comments, this is what makes me happy at the end of the day. Enjoy the car, Pamela!!! - Ling
---

Customer Letter: 1210 / 1522
Leanne says...

Ling provides a great professional service, with excellent communication and fantastic deals - we will be telling all our friends and family about your service - thank you. Excellent delivery of our new Nissan Qashqai, on time!

Leanne

Editor Note: Leanne, thanks. These Qashqais are local cars to you and me, being built in Washington. Glad you liked my service and comms, that will be LINGO :) I wait for your friends to flood me with enquiries, hahaha. As you are MD of a local company, I appreciate the comments. Thanks. - Ling
---

Customer Letter: 1209 / 1522
Laura says...

Thanks for a quick, fantastic service from you, Ling. I'm very pleased with my new shape Fiesta, which has led me to order another car from you. Thanks again to all your staff. Delivery was OK, but the car turned up filthy dirty.

Laura

Editor Note: Laura, well, I squeeze the dealers so hard on price, they can't even afford a car wash! It was mid-December, so the weather will have been terrible - and you live in Bristol, a long way from everywhere hahaha. A carwash is a small price to pay but I understand it should have been clean. I will kick them. You have ordered ANOTHER Fiesta!!! That's great. Over the past decade you have been the leading entertainment agency for mobile disco dance in Bristol, Bath, Swindon and the Southwest, from corporate events and resident nightclub DJ to wedding and birthday parties. I give you a hyperlink :) - Ling
---

Customer Letter: 1208 / 1522
Tesan says...

I found out about your website from a friend. The whole process took less than three weeks and I love the Civic Type-R. There is something about driving a brand-new car. The crazy banter I got on the website amused and entertained me. Good delivery!

Tesan

Editor Note: Tesh... errr, no chance that I can pronounce your surname, so I call you Doctor Tesh, as you are NHS doctor. Thanks for being frank with your comments, you can trust me, I am a car saleswoman, hahahaha! Glad I didn't have to ask you to bend over. Now, where is that KY jelly? :) I hope getting the car made a change from ordering blood tests :) - Ling
---
Search my letters page!

| | | |
| --- | --- | --- |
| From your area... | ...or from people... | ...or about a specific car! |
| | | |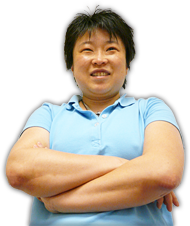 Online Service
Response Times
Quote > Proposal > Order > Delivery
75 CLIENTS IN 'PROPOSAL'
...LING REPLIES IN:
HRS : MINUTES sec
142 CLIENTS IN 'ORDER'
...LING REPLIES IN:
HRS : MINUTES sec
Customers use my secure LINGO management system.
Response times above based on last 4 hour period between
9am - 6pm, Mon to Fri -Ling

No Waiting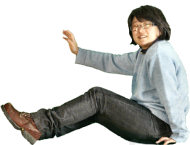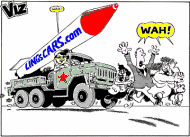 I am the Viz UK business ambassador!
Post me Ferrero-Rochers! Yum Yum!
Unlike most other internet car leasing sites, I publish all my contact information openly!
...so, you know who I am - Ling
THE UK's FAVOURITE
CAR LEASING WEBSITE!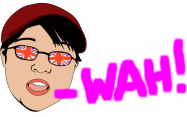 Boss: Ling Valentine MSc IoD
15 Riverside Studios
Newcastle Business Park
Newcastle upon Tyne, NE4 7YL
Tel 0191 460 9444
[email protected]
I prefer email to phone - Ling
VAT No: 866 0241 30
Co Reg No: 6178634
Consumer Credit Licence: 663330
Data Protection No: Z1098490
Best Before: 17/08/2007