CUSTOMER LETTERS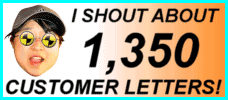 1522 LETTERS!
More customer letters than any other car sales site IN THE WHOLE WORLD! - Ling
You are viewing page 41 of 58 - go to page:
Search my letters page!

| | | |
| --- | --- | --- |
| From your area... | ...or from people... | ...or about a specific car! |
| | | |

Showing ALL my letters!



Customer Letter: 515 / 1522
Scott says...

"Dear Ling,

I would like to thank you for multiple things. The first is the car delivery (the FASTEST car order I have ever received). The second thing is the communication from yourself, always clear and correct, with a smile :). The third thing is your website, easy navigation and fun.

You are doing great work. Thanks and regards,"

Scott

Editor Note: Scott, you almost make me blush with your sweet words. Look, all I do is to do my best. I communicate as fast as I can and don't mince the words. We do have fun... but I can also be very honest which offends some people. But I am so glad you seem very happy, that is a job well done. Must praise my Citroen supplier for his good work! - Ling
---

Customer Letter: 514 / 1522
Martin says...

"Ling, the Mazda RX-8's here - just going for a drive. Catch ya later!!!!"

... (later)...

Ling, the car's excellent, had a good drive and it's just what I expected and wanted. I can't thank you enough, I thought that getting a car would be a nightmare. On the contrary, It really has been a pleasure doing business with you from start to finish (All done from Iraq by Fed-Ex! Martin arrived back in the UK on the day he collected his car and wrote this! - Ling). I can't wait till I need a replacement because I know exactly where to come and I'll be recommending you to anyone that will listen! I'll get a pic for you soon (without my big machinegun) but it's pissing down with rain at the moment. Thanks again.

p.s. Tell Suzie at your dealers, that if she wants to see my big gun, she only has to ask! ;0)"

Martin



Editor Note: Martin is one of my favourite customers this year. He is a Private Military Contractor in Iraq, so I have withheld his name and address in case any car-rrazy Muslims want to pop his clogs (no offence to sensible Muslims). Without people like Martin, no way would the US or UK Army be able to operate in Iraq, they are providing the security for people like British Government officials, industry big-wigs, TV and press and even the military itself! PMCs also enable ordinary Iraqis to get on with semi-normal lives and they are enabling rebuilding of the infrastructure of Iraq. Also, they spend a lot of time to assist training Iraqi law and order forces. Do not confuse British PMCs with American PMCs. As ever, British ones operate much more low-profile and sensibly. All are professionals and most are ex-special forces or elite military, or other specialists... these are salt of earth!
Here are some lovely pics of Martin doing his job out in Iraq, and he says "I've never lost a car out here...had a few bumps, scratches and holes put in them but never had one stolen!"

Well, glad Martin isn't planning to take his RX-8 to Iraq. With the common knowledge that these RX-8 engines blow up from time to time, the Mazda might be confused for a roadside IED! Zoom, zoom, boom!... hehehehe,


Please note that Mazda UK have applied pressure to my suppliers behind my back and blacklisted me from supplying more Mazdas, despite having many, many 100% happy and loyal customers who enjoy the cars, like Martin. Mazda UK's tactics are totally unethical, bullying, restrictive and unfair. Instead of saying what they want to me, directly... they insist suppliers stop dealing with me and they attack me behind my back - so I cannot challenge them! This is cowardly behaviour. Just to let you know what I have to put up with from these big companies trying to strangle me - Ling
---

Customer Letter: 513 / 1522
Paula says...
"I found my experience with Ling pain-free and very easy. It was so simple to complete all the neccessary paperwork. Also, a big thank you for rearranging my delivery date to enable me to get a brand-new registered car at the beginning of March. Excellent delivery."

Paula

Editor Note: Of course I will rearrange dates where I can, Paula! You wanted it on the new reg plate, and you gottit. You were so lovely to deal with, thanks for making it so easy for ME! - Ling
---

Customer Letter: 512 / 1522
Gulen says...

"Although at times it seemed that I was never going to get my Citroen C2 (probably my own impatience), all in all a VERY good service. Would recommend Ling all day long, especially her prices - it's much cheaper than buying. On delivery day, my new car was waiting for me when I got to work - GREAT!"

Gulen

Editor Note: Gulen, you were not mistaken - your car did take longer than it should have. Reason? The bloody French. There was a strike at the factory! Bloody communists! Hehehe. What could I do? Here is what Citroen UK say, in an internal memo I sneaked... it is funny as hell (unless you are waiting for your car):


Internal Citroen UK Memo: ...(lists of chassis numbers - Ling)...
"...As the above information is about as much use as a chocolate teapot (!!!) I will try and explain a little further... C2 and C3
(production - Ling)
were originally delayed due to a factory strike. At first Paris so very kindly forgot to mention the strike
(to Citroen UK - Ling)
this threw out our computer systems and meant we were provided with inaccurate hand-over dates
(from Citroen France to Citroen UK - Ling)
and we were unaware of the inaccuracies. As a result some of the inaccurate dates were relayed to dealers. So; this is probably your first source of disinformation. Second, and most unlike the French
(hehehe - Ling)
, another company - this time the one who provide the seats - went on strike. Hence delay number 2 and yet more confusion. The vehicles are most likely built, at least the majority, but they have not yet been assigned chassis as they have no seats!!! The good news is the seat company are no longer on strike. What would be really helpful to you now would be for me to provide a date when they will be with you, but unfortunately, we just do not know!! I have spoken to the supply manager responsible for C2 and he is unsure of how they are arranging the fitting of the seats to the cars i.e. what order they will be completed. The only communication from the factory is they'll be up to speed by the end of the month. In best case scenario, as you have been given the first chassis, the rest should all follow relatively quickly, but we just do not know. The vehicles will not be with you for week beginning 13th as they will be hitting Calais first and then start their journey. When they will hit Calais is anybody's guess. I know in total this e-mail has not been much help but we just can't accurately predict a delivery date for these vehicles as yet. Hopefully, in a week or so, the situation will become clearer and then we may be of more use!!"


Hope you can see that when even the bloody factory or importer has no clue what is happening, sometimes I am slightly out of control on deliveries. You must be philosophical! These are only cars. No-one dies, it is not life and death. These are only metal boxes with wheels! So chill (as you did, Gulen - good boy!)... - Ling
---

Customer Letter: 511 / 1522
Colin says...

"Great service and made me laugh. What more could you ask for?"

Colin

Editor Note: A longer bloody letter, Colin??? Hehehe. - Ling
---

Customer Letter: 510 / 1522
Susan says...





"Ling manages the impossible! Our brand-new cars were provided within 10 days as opposed to 2-months with our old supplier! When I asked Ling to confirm the colour of our five new Astras she said, "Green with pink spots!" We will deal with her as long as she will have us!"

Susan

Editor Note: Well, you wanted them fast, Susan, and I had a supplier with Astras in stock so I thought... why not? It makes it easier to have fast turnaround to a Ltd company, as there is no cooling-off period in British law. Whereas private customers have more protection and must have time to consider their decision carefully. Still, it shows what can be done when I am let off my lead, eh? Thanks for being such a great customer! - Ling
---

Customer Letter: 509 / 1522
Rebecca says...

"Hi Ling,

Just to thank you again for an all-round great service. When I originally saw your website, I thought you were a little mad... but I have got to say you are one of the most honest people I have ever dealt with. I cannot fault the delivery of my new Mazda MX-5 at all, the delivery guy was relly nice and explained everything. Keep up the good work, and wish you all the best."

Rebecca

Editor Note: Yes, well, if only Mazda UK realised how happy my customers are with their cars and my service, Rebecca. They continue to attack me and force my suppliers to blacklist me by threatening them which I believe is very unfair bullying business behaviour. I simply do my best for everyone and it was fun getting your car, thanks for being so great to deal with. Enjoy the fine weather at the moment and get your top down! - Ling
---

Customer Letter: 508 / 1522
Edward says...

"
A young lady from Gateshead called Ling,
Does a really peculiar thing,
Contract Hire cheap and simple,
With cute smile and dimple,
So get a great car from Ling - "WITH NO STRINGS!"

"Ling is amazing!!! Great service, great communication, she made the whole contract hire process really simple. I've recommended her to half a dozen people already and will definitely be getting my next new car through her in 2-years time. SAAB was delivered excellently, delivery man took the time to run through all the functions."

Edward

Editor Note: Mr Ed, you were a bit crazzzy yourself! What a lovely poem, I never realised you were bloody poet, I have it framed on my wall in my office. You seemed to really enjoy getting your car, especially as the weather was just turning to Spring. Have a great time swanning in your SAAB Convertible! Below, is return poem! - Ling

A madman called Ed from Lymm,
Didn't want a dealer skanking him,
So he logged on my website,
Clicked a SAAB - that's sexy alright,
Lost 10 years, his wig, and looks trim! - Ling
---

Customer Letter: 507 / 1522
Iain says...

"This is the 3rd car we have taken from Ling in the last 18 months. It's good to know you are dealing with the owner of the business and you are kept up to date from placing the order to delivery of the car. I wouldn't hesitate to recommend Ling (and I have done)!"

Iain

Editor Note: Hmmm - Iain is a sales manager, and it always pleases me when I can keep sales managers happy! This is my toughest kind of customer because sales managers know all the tricks and have seen it all before. You had one of the very last bargain 2WD Nissan X-Trails. I am sad they have stopped making this model, I have sold loads. Come back soon, Iain - Ling
---

Customer Letter: 506 / 1522
Keith says...

"Excellent service from start to finish, you simply WILL NOT get this service if you deal with any other contract hire company. Great service, excellent delivery, car arrived on time."

Keith

Editor Note: Ho, ho, ho, another local customer! Hello Keith! I have never met you but you sound lovely and I am so pleased I saved you a fortune on your Octavia. This was a damn fast 170bhp VRS model and is a real rocket car for a 1.6 Golf price. Howay the toon! Hehehe, I can do the local accent, eh? All I need now is 28 pints of lager, a fake fire engine and a fight on the Quayside - Ling
---

Customer Letter: 505 / 1522
Ian says...

"Despite trying to poison me with some strange Chinese sweets, Ling has provided a first-class service. All the info I needed was on her website and forms were sent by email, speeding up the whole process. An excellent, fast, efficient and completely mad experience. I loved it."

Ian

Editor Note: When you can get a brand new 2.0 Hyundai Coupe this cheap (£229.99 +VAT) with leather and the latest SIII model, no wonder you are happy Ian. Just watch it on Merseyside! It'll be gone in an instant! - Ling
---

Customer Letter: 503 / 1522
Julie says...

"Ling, many thanks. A pleasure to deal with. Excellent delivery. Very good!"

Julie

Editor Note: Hehehe, Julie! I know why your letter is so short... you are out in this sunshine enjoying the new SAAB 9-3 convertible! A very fast turnaround for your new pose-mobile! - Ling
---

Customer Letter: 502 / 1522
Richard says...

"This is the first car I have bought for myself in years, after driving a company vehicle... and your unique website and natural approach has made it a pleasurable and easy experience throughout. I would recommend Ling's website to anyone looking to buy a new car. My Zafira was a little dusty but arrived early and with no problems."

Richard

Editor Note: Hmmm, I hate the fact that my cars are often not perfectly polished on delivery Richard... but I insist delivery is done for free, plus your new Zafira came a few hundred miles to you so it is slightly at the mercy of the weather. What is a bit of dust??? It only needed a quick hose down :) Good to know this new model is the cheapest 7-seater on the market, today - Ling
---

Customer Letter: 501 / 1522
Paul says...

"Very professional and straight down the line simple service with the minimum of fuss and red tape. This is the only way to finance a new car. Many thanks"

Paul

Editor Note: Paul, I am glad you have your cheap Astra at last. These Astras are so cheap (for the SRi model) and I have sold dozens. So pleased that you are happy with everything - Ling
---

Customer Letter: 500 / 1522
Mark says...

"Hi Ling

Sorry I've not dropped you a line earlier, but I've been having so much damned fun in the new Saab convertible, I've not had time!

Firstly, I wanted to thank you for the whole experience of leasing a car from you. Initially, I thought the prices on your site were too good to be true when compared with the dull "normal" car hire sites, but I'm happy to say that the deal advertised on your website is absolutely genuine, and less than 6 weeks since first seeing your website, the shiny new car is sitting on the drive outside the house.

Secondly, thanks for the way the entire deal was conducted. It's nice to receive the personal touch these days, and your frequent, funny (and sometimes mickey-taking of my terrible memory) emails kept me up to speed with the status of the car. I'll even forgive you sending me those awful Chinese sweets since you arranged for a nice set of car mats to be supplied with the car!

Please feel free to use anything out of this email as a testimonial on your website, by the way.

For those people wondering if the prices on the website are genuine, or whether they should source from Ling - go for it! I'm certainly going to get my next car from her - it's just so damned easy, and the price you see is the price you pay. I just wish I'd found the website earlier - I'd have opted out of the company car scheme years ago and got something more fun!

Cheers again,

My wife and I are really pleased, the customer experience was exceptional, keep up the good work!!!"

Mark

Editor Note: Wah!!! Mark, as you are an IT manager, you appreciate the amount of work I put into my website! Thanks :) All I can say is that you were a lovely customer to deal with and thanks so much for your lovely letter above. Sorry to take the mickey... but you do have a terrible memory! Thank goodness you remebered to come to me for your new car - Ling
---

Customer Letter: 499 / 1522
Simon says...

"It was a "breath of fresh air" using Ling to hire the RX-8. Other companies came up with long delivery dates, but Ling was the quickest and she delivered all her promises. The car was delivered on time by a friendly man. Excellent.

My wife and I are really pleased, the customer experience was exceptional, keep up the good work!!!"

Simon

Editor Note: Simon, well, you may be the last RX8 customer for a while as I am now blacklisted again by Mazda from supplying their cars. What a shame. My customers universally love Mazda cars, and they love my service - just like you. But dealers complain about me, I am too cheap, too vocal and tell the truth. Mazda UK seem to hate me, yet I provide many happy customers for them. This is politics! Still I hope this will change in the future - Ling
---

Customer Letter: 498 / 1522
Alan says...

"Ling, I enjoyed the whole process, from your lovely website, to the instant response emails. Even though I ended up with a larger engine than my original quote, I only had to wait 2 weeks and my brand new shiny Verso is now on the driveway. Marvellous. The delivery was splendid, the car arrived early!"

Alan

Editor Note: You work for a large multinational financial institution, Alan. Since you have had your Verso, I have had many enquiries and some proposals from the same email domain. So - thanks! Hope you are having a good time with the Verso, everyone who takes one of these cars is SO pleased! - Ling
---

Customer Letter: 497 / 1522
Denny says...


"Ling...

Hong Kong Fooeytastic! It was a first for me and my brother and you have given us something that we will never forget, our new cars!

My Lexus is lush and my brother's RX-8 is well... actually I have not seen him since he got it but it looks cute :). We are waiting for the first month's petrol bill for the RX8 though!

You are bloody marvellous, a Saint in a world of sinners, a bringer of joy and truly unique. Go eat those Dragons Ling (except the Welsh ones because they are super tuff, like all Welsh people) I thought that was just the sheep? - Ling. See you when we need more cars!"

Denny

Editor Note: Denny, boyo, you are the most mental solicitor I have ever encountered! I didn't realise you and Alex were brothers, I thought you were new fangled civil parnership :). I asked who had "his" car, and who had "her" car, as I thought both a Lexus IS and an RX-8 were both equally gay - ooooooooops! You both responded, pointing fingers at the other one. I reccommend you to any customers who want to sue someone, for a laugh. You just need to to sort your bloody web-site!!! then I could link you. 500th letter!!! WAH!!!


- Ling
---

Customer Letter: 496 / 1522
Keith says...

"Very professional and pain-free experience (renting my new Zafira). Car arrived on time, very courteous driver, excellent. Ling deserves to do well. Good luck for the future."

Keith

Editor Note: Yep, this was pain-free alright, mainly due to your quick responses and paperwork efficiency. 3-weeks from proposal to delivery, it was a textbook rental. Hope you enjoy cramming the Zafira with furniture, Keith :) - Ling
---

Customer Letter: 495 / 1522
Gary says...

"This is my first personal contract hire car and it couldn't have been any easier, Ling was always there to help with any questions I had. It was first-class service all the way. It's a shame most other companies are not as good as LINGsCARS, I can't praise her enough. Terrible service from the Mazda dealer delivering my car."

Gary

Editor Note: Hmmm, Gary, I know the dealer did not do a good job. I am having terrible problems with Mazda UK and I operate on a blacklist due to my outspoken criticism of them in the past. What can I do? We are supposed to accept this terrible service (your words) without complaint. I am terribly frustrated by this. Their view seems to be that the dealers are more important than the customers, which is totally wrong I think. Apologies, but glad the rest of my service was worth your kind words - Ling
---

Customer Letter: 494 / 1522
Elaine says...

"This is the second car I've organised through Ling and again it's been a pleasure. No stress, friendly communication. The transaction was as easy as buying a loaf of bread!! I would always speak to Ling before pricing elsewhere. My C2 Code is fab."

Elaine

Editor Note: Elaine, so glad you chose to replace 1st car with another from me. It shows I am doing things right. You do a very low mileage, so I was able to reduce your rate even further. Talk again in 2-years, look forward to seeing what you want to swap into, then - Ling
---

Customer Letter: 493 / 1522
Pete says...

"Very good service from Ling - no bullshit, no crap - just service!!! Much better than (say) Appleyards, HSBC etc. Thanks for gift of key rings, you should call them "Key Lings" hahahaha!! Normal service from Mercedes Benz on delivery, good."

Pete

Editor Note: Pete, that is BLOODY GOOD suggestion for my key rings, I actually never considered that! Amazing but true. I am designing new batch. Glad you seem happy with service and with Mercedes A-Class - Ling
---

Customer Letter: 492 / 1522
Seamus says...

"Hey, Ling!

All correspondence was dealt with very promptly and effectively. I was very pleased overall with your service. I have friends already looking to do some business with you. Also, I have just started a company, and hope to take advantage of reclaiming half the VAT in the future!"

Seamus

Editor Note: Amazingly you are a local customer, Seamus, just 2 minutes from my office. But I have never met you! Maybe I have passed your RX8 in the street, eh? Local Mazda dealer HATES me for "stealing" customers, but I say they should compete! Glad you like my service, I really try hard to please :) - Ling
---

Customer Letter: 491 / 1522
Brad says...
"Ling offers a clear service from first to last. Every aspect of her service was first class - no hiccups whatsoever. Excellent delivery of my brand new BMW 3-series. I will definitely use Ling again and have recommended her to friends. "

Brad

Editor Note: Yes, Brad, we had fun getting your BMW 318i. Due to these cars being rare, it took 2-months from proposal to delivery, but I can't build them or get the BMW factory to work harder. But you were so happy when it arrived. Thanks for being a well-behaved customer :) - Ling
---

Customer Letter: 490 / 1522
Martin says...

"After I had chosen my car, I spent no more than 10 minutes of my own time arranging it. This is a great, fast and efficient service - I think the whole process took just 2 faxes, 2 emails and 2 telephone calls and one letter by post before my new MX 5 arrived on the agreed day and time. It arrived following a courtesy phone call the day before. That's excellent service for someone like me with a hectic lifestyle"

Martin

Editor Note: Martin, the reason your car process went so smoothly is because you are such an efficient person. If only everyone was as organised as you! I agree, it was a piece of cake. Look forward to your return in 2-years - Ling
---
Search my letters page!

| | | |
| --- | --- | --- |
| From your area... | ...or from people... | ...or about a specific car! |
| | | |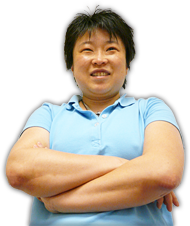 Online Service
Response Times
Quote > Proposal > Order > Delivery
75 CLIENTS IN 'PROPOSAL'
...LING REPLIES IN:
HRS : MINUTES sec
142 CLIENTS IN 'ORDER'
...LING REPLIES IN:
HRS : MINUTES sec
Customers use my secure LINGO management system.
Response times above based on last 4 hour period between
9am - 6pm, Mon to Fri -Ling

No Waiting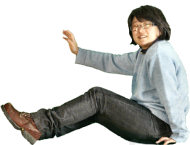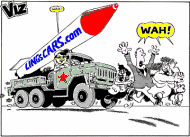 I am the Viz UK business ambassador!
Post me Ferrero-Rochers! Yum Yum!
Unlike most other internet car leasing sites, I publish all my contact information openly!
...so, you know who I am - Ling
THE UK's FAVOURITE
CAR LEASING WEBSITE!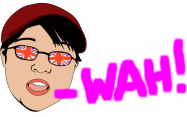 Boss: Ling Valentine MSc IoD
15 Riverside Studios
Newcastle Business Park
Newcastle upon Tyne, NE4 7YL
Tel 0191 460 9444
[email protected]
I prefer email to phone - Ling
VAT No: 866 0241 30
Co Reg No: 6178634
Consumer Credit Licence: 663330
Data Protection No: Z1098490
Best Before: 17/08/2007