CUSTOMER LETTERS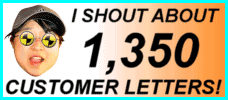 1522 LETTERS!
More customer letters than any other car sales site IN THE WHOLE WORLD! - Ling
You are viewing page 44 of 58 - go to page:
Search my letters page!

| | | |
| --- | --- | --- |
| From your area... | ...or from people... | ...or about a specific car! |
| | | |

Showing ALL my letters!



Customer Letter: 436 / 1522
Stephen says...

"The car is great, delivery was good; friendly and prompt - early in fact. I got all that I requested in my Zafira ie. make, model, colour, engine size etc BUT why such a high initial payment? Other than that, fab service, thanks."

Stephen

Editor Note: Hmmm, Stephen, I must say I am not sure what you mean by "such a high initial payment". Your Vauxhall Zafira was on my standard payment terms, that's 3 x monthly rentals as an initial payment up front. It's simply the way this works. The finance companies want a small comfort up front and that's what I charge. It is industry-standard. But I'm glad you were happy, that's great! - Ling
---

Customer Letter: 435 / 1522
Sara says...

"Hi Ling,

I am really enjoying my SAAB Aero Convertible, a pity the weather is so cold. Can't wait to get the roof off!!

You were a star getting my car for me. It was achieving the impossible to get the whole thing sorted in such a short timescale. I will recommend you to whoever I can. Thanks!"

Sara

Editor Note: Well, you needed your flashy new car for your flashy new job and I was only one or two days too late in getting it to you. However, it was the fastest SAAB delivery that I have done this year. Thanks for being flexible on colour Sara. Enjoy bloody fast SAAB - Ling
---

Customer Letter: 434 / 1522
Aldo says...

"Dear Ling

Thanks for all your help. Your service is speedy, accurate and just excellent. Delivery was excellent, my new RX-8 was clean and dead on time. I have already recommended LINGsCARS and will continue to do so. Thanks again."

Aldo

Editor Note: I know you are top salesperson yourself, Aldo, so you appreciate my service. Thanks. Glad to provide such a sexy car to such a nice guy - Ling
---

Customer Letter: 433 / 1522
Ian says...

"Ling, I was a lease virgin (there goes my Google rating - Ling) and you were very gentle with me on my first go!! :)

The Audi A4 Cabriolet is great, looking forward to taking the roof off when the wind/rain/snow stops. My Audi was delivered in an excellent manner, in a time slot which was great because that was the only time I was around. I'm recommending you to everyone in our company car scheme who wants to opt out of the 4-door boredom. "

Ian

Editor Note: Oh, no, Ian. Now Google will think I am sex site due to your use of the V word. Still, in your new Princess Di car, you don't care about that. Mind your perm in the wind! - Ling
---

Customer Letter: 432 / 1522
Gilbert says...

"I was recommended to visit LINGsCARS.com by a friend who had been in the Motor Trade for years. Most leasing and contract hire sites were taking ages to respond and had no human contact. Ling got straight back with some cracking advice, opened my eyes further to the motor industry and she got my business because of the plain commitment to wanting it. The Audi dealer she chose was good, no fussing, just did the job as Ling promised they would. My advice: Lease a car from Ling, now - are you stupid? Wah!"

Gilbert

Editor Note: Gil, so glad you are happy with your Audi A6... but I sit here typing this really trying so hard; and I find it is impossible. It is like my fingers cannot avoid hitting the keyboard. They are out of control. Can only type one thing as my hands keep getting pulled back to the same keys: "This is one occasion you should be glad you DIDN'T go to SpecSavers", hehehe - Ling
---

Customer Letter: 431 / 1522
Geoff says...

"I have been a customer of Ling's for over 7 years and have had in excess of 20 cars from her now, this time I had a Citroen Picasso. I can only say one thing:

THANK GOD CHINA KICKED HER OUT!!!"

Geoff

Editor Note: Hehehe, Geoff you are quite a funny onion. Yes, you have had lots of cars for your staff and yourself - I quickly say that you do not rent out cars from me on the daily rental. Keep it up! - Ling
---

Customer Letter: 429 / 1522
Daniel says...

"Thank you very much - the Zafira is working out great. Jon was very helpful when you were away in China. And now I've got four free keyrings (complete with nuclear rocket) - what else could I possibly need?"

Daniel

Editor Note: Exactly, Dan! Yep, another satisfied cheap Zafira customer (cheap Zafira - not cheap customer, even though you are in Edinburgh :). These Vauxhall Zafiras have been incredibly popular - brand new model and the cheapest 7-seater available. Plus free aircon on the Diesel Life model. Brilliant, eh? Plus, please note!!! I did LOADS of work from China, each day clearing over half the emails. That's the benefit of a proper electronic sales system - good, eh? - Ling
---

Customer Letter: 428 / 1522
Bill says...

"Dear Ling,

This was my first experience of leasing and I have to say that your website made it very easy and gave me confidence to go forward - and I'm glad I did. I settled for a nice Seat Toledo, I got the colour I wanted and all the paperwork was well prepared and instructions were easy to follow. It was a very clean and prompt delivery and easy handover. Thanks again for all your advice and care."

Bill

Editor Note: Bill, as you had your car over Christmas, we both decided to have it delivered to a car dealer in Leeds two minutes from your work - and you collected it at your leisure. That was a great success. You have the 140bhp version of the Toledo, with the Golf GT TDi engine in it, for just £179.99+VAT a month - what a bargain for a fast car. A real Golf GT TDi would have been £80 more (for really, the same car with a different body). You are Scottish ethnic, always nice to deal with another racial minority :) - Ling
---

Customer Letter: 427 / 1522
David says...

"I have never leased a car before and I was quite sceptical, but my new MX-5 was delivered very quickly. About 7-10 days from my first enquiry which only gave me a short time to sort it all out. The service from Ling is excellent, the value is excellent and the car is excellent.

I just need some sunshine now, so I can get the roof down - thanks Ling!"

David

Editor Note: At just £159.99 per month plus VAT, these MX5s are the cheapest they have EVER been. Plus it's the brand new model. That is less than you would pay for a mortgage on a garden shed in Camberley, David! Sunshine will increase with global warming, don't worry. Convertibles will soon be more popular, hehe. Sorry it all happened so fast, but that's what most people want. I'll drag your next car out a bit, eh? :) - Ling
---

Customer Letter: 426 / 1522
Robert says...

"I was absolutely delighted with the quality of the service, early delivery of my new Vauxhall Zafira and the car itself. A first class professional service all round. Thank you, Ling."

Robert

Editor Note: Robert, you rang me and said you must have the car within two weeks! Well, I told you NO! So many things can delay cars. But by pushing the Vauxhall supplier and with your fast completion of my paperwork, we just managed it. You have been perfect customer except I can never guarantee such fast turnaround. Lovely letter and fantastic name! - Ling
---

Customer Letter: 425 / 1522
Ian says...

"After searching with Lexus dealers and other suppliers, I emailed Ling. I thought "no way can this Chinese woman beat all these other proper companies". I really thought I shouldn't bother.

However, I did. And what happened? Online - instantly - Ling told me a price I couldn't believe and she got a DIFFERENT Lexus dealer to deliver my new car the instant I signed the documents. Less than 1 week later I was sitting in my new car and I paid the lowest monthly rental in the UK. Just amazing. How on earth can Ling do it?

I was a bit taken aback at the "what you want?" approach after being schmoozed by Lexus dealers, but as Ling told me, she treats all cars like cans of beans - no status hang ups. But her service is outstanding. Well done, Ling!"

Ian

Editor Note: Nice letter, thanks Ian. I must say that this delivery was fast because of an extraordinary Lexus dealer. He is the best I have found. I cannot always do things this fast, this was unusual. But why get stuck up on brands? It is only a badge and bloody Japanese as well! Anyway, another customer bites the dust, so glad you are happy with your Lexus IS220D SE, Ian! - Ling
---

Customer Letter: 424 / 1522
Pamela says...
"My Skoda Fabia is brilliant and great advertising for my "Pink Frog Cleaning Company". Thanks, Ling, for being helpful, efficient and a really good person to deal with - I will certainly use you again! Delivery of my car was excellent - a very reliable service."

Pamela

Editor Note: Wow, that Fabia must look quite cute with a big pink frog on the roof! Frog is actually delicious, I always eat frog in China. Great on the bbq, but they are never pink. Enjoy bloody VW Polo-in-drag, Pam! - Ling
---

Customer Letter: 423 / 1522
Kevin says...

"This is overdue - things have been SO busy since Xmas - but I wanted to say thanks!

The new BMW 520d SE is just fantastic, the price was great, and the service (through your communication and helpfulness) you provide stands out in a world where people talk about customer service but rarely deliver it. The only things I would question are the envelopes that are so full of chinese sweets that the postman has to hand deliver them like an injured bird, and then when you try and eat the sweets... are those things legal in this country?"

Kevin

Editor Note: Kevin, this delivery went very smoothly - but you were the perfect customer. Excellent credit rating, full and complete documents, fast replies to my emails. Hope you have fun pulling out in front of people, flashing to overtake on the motorway and driving aggressively in your new BMW 5-series :). Up here in Gateshead, the postman WHISTLES like an injured bird. My office cat goes crazy - Ling
---

Customer Letter: 422 / 1522
Jake says...

"Dear Ling,

I just wanted to write and thank you very much for the excellent service we received from you. I know that our situation as diplomats was a little "out of the ordinary", but you helped us and smoothed our way. We look forward to happy motoring in our Tacuma for the duration of my posting here.

All the very best,"

Jake

Editor Note: My God! Now I am bloody diplomatic supplier! Hehehe, whatever you do, don't get the parking tickets or congestion charge tickets in your new Chevrolet Tacuma, as you WILL have to pay them! Jake, you are not like damn Americans (I hope), running up £millions in fines and penalties, then geting Bush to lean on "yo!" Blair to cancel them. It was a pleasure to deal with you and I look forward to free New Zealand Visa when I have a lovely holiday in Kiwi-land. Take care and please pass details of my service to other embassies (except Japanese, North Korean and Turkmenistani - 3 monkeys) when you go to the cocktail parties - Ling
---

Customer Letter: 421 / 1522
Richard says...


"We ordered two new cars from Ling.

I can honestly say that the whole transaction was incredibly simple and smooth, even whan we had to change the delivery date on one of the cars. Communication by phone and email was absolutely excellent and the cars were delivered exactly as specified and on time.

The supplying dealer was excellent and the cars were in perfect condition, delivered on time."

Richard

Editor Note: Richard, you had two Renault Megane Coupe Cabriolets - just in time for the winter weather, hehehe. So glad I was able to meet your delivery changes, luckily my Renault supplier is one of the best in the UK. Great to deal with you and it's nice to know that the employees of your care agency are running around in the cheapest Renault Coupe Cabs in the country - Ling
---

Customer Letter: 420 / 1522
Sheila says...

"Thanks very much for your excellent service, the car arrived as arranged; first class service. I will recommend you to anybody and everybody. I wish you all the best for the future and look forward to doing business with you again. Excellent service from the dealer."

Sheila

Editor Note: Your company provides Management Services, Sheila, so it's great that you give me such a fantastic verdict. It was a damn pleasure to deal with you and hope you enjoy your Megane Coupe-Cabriolet! - Ling
---

Customer Letter: 419 / 1522
Stephen says...
"Ling is brilliant!!

I got exactly what I wanted, when I wanted it and at the price I required! The contact/communication was fantastic - no holding music - no waiting days for return emails.

Superb... and I got lots of free stuff (sweets/key rings). The BMW 3-series is excellent, by the way. The dealer delivered it at exactly 9.00am on the dot - excellent - as arranged. They also telephoned on the day to let me know they were on the way!"

Stephen

Editor Note: Stephen, I train the BMW dealer well, huh? Actually, BMW dealer is very good - one of the best I can find. They appreciate my orders, this is additional business for them so they give me massive discount and treat customers very well. Of course I don't have holding music, that is simply pointless and companies that use it should simply do the job better and answer the bloody phone. As you are on Merseyside, I should point out that I sent you the goodies voluntarily and that you didn't steal them :) - Ling
---

Customer Letter: 418 / 1522
Ann says...

"Thanks Ling, the whole process was extremely painless! Swift service, quick response - no hard sell - just plain information. You replied promptly and efficiently.

The Kia Picanto was delivered within 3 weeks from start to finish. I will definitely recommend LINGsCARS.com and I would use you again. Delivery was good, but they did not let me know that the car was coming - lucky I was in!"

Ann

Editor Note: Hmmm, Ann - you can see the difference between a typical Kia dealer and a BMW dealer (if you read the letter above). I just don't know why all dealers cannot achieve the same high standard, what does a phone call cost? I will have a rant to them. You were a lovely customer, thanks! - Ling
---

Customer Letter: 417 / 1522
Susan says...

"Great help from Jon whilst you were on holiday in China, Ling. Fast and easy way to get a car. I'm still confused between a contract-hire and a lease car! My car was changed at late notice, I had to take a silver and not a black car."

Susan

Editor Note: Susan, yes, I know all about your car. I had a limited number of very cheap Mercedes C-Class Sports 1.8 C160 (122bhp) Coupes and I can only juggle colours and availability with what is physical at the time. Cars are allocated on a basis of first documents in, first car allocated - and someone was faster in getting the Black car. How else can I do this? Documents should be sent by special delivery in these situations - and Jon said you didn't. Really hard to be rotten about this, but to me it is one of the most difficult decisions, so I simply use the order of receiving your stuff; totally fair but hard to do. I can't build and paint the cars myself and can only sell what's there I'm afraid. Plus, the car was SO cheap, just £231+VAT/mth. I've checked the email logs and Jon kept you informed the minute he got the info about the car. Contract Hire is pure rental, Lease comes in many flavours often including a balloon payment etc. - Ling
---

Customer Letter: 416 / 1522
Robert says...

"This was the first time I've used contract hire and I was a bit confused about the process and pitfalls. However, LINGsCARS answered my questions and provided excellent guidance to make the transaction smooth. I will definitely use Ling next time. The SAAB 9-3 arrived on a trailer, clean and new!"

Robert

Editor Note: Wow, I do my best to arrange trailer deliveries, but cannot promise this. Many cars are driven and the small mileage can be taken off the contract allowance, so no penalty to customers. I am selling LOTS of these SAAB Sportswagons (estates) and they are fantastic value. Thanks for the sweet letter, Robert - Ling
---

Customer Letter: 415 / 1522
Gillian says...

"Great service - really liked the friendly, informal style of communication - very "un-stuffy"! I had a quick and efficient delivery of a new Mazda 5 (which is great). Ideally I would have liked some idea of when it was going to arrive, morning or afternoon. Also, as it was driven from S*******, it had 250 miles on the clock - hope that is not included in my contract mileage! Good delivery."

Gillian

Editor Note: Yes, Gillian, any miles on your car at delivery is taken off (or added to) the contract mileage. It's a shame that car dealers in general can't button this delivery thing. Trouble is, with my cars, they have so little margin that there is no leeway for additional costs. However, some dealers do it well, others less so. I'm constantly moaning about this, but unless I deliver each car myself, I am a bit out of control on this aspect. I will have another rant - Ling
---

Customer Letter: 414 / 1522
Ralph says...

"Great website, great service, great car, great Ling! Delivery courteous and on time."

Ralph

Editor Note: Ralph, you had a Toyota Corolla Verso and that is a favourite car with my customers! Everyone loves them. Thanks for the biz and I note that as I type this, you are talking to me about a second car - Ling
---

Customer Letter: 413 / 1522
Lee says...

"Ling, thank you very much for sorting out my new BMW 1-Series - I'm very pleased and I can't wait to order my next car from you. Very pleased with the delivery, excellent! Keep up the good work!"

Lee

Editor Note: Another BMW customer, eh? Last year (2006) I delivered over 100 BMWs. Glad you are pleased, even though another customer told me her 1-Series looks like a donkey! Maybe it's the nose. Take care, Lee! - Ling
---

Customer Letter: 412 / 1522
Colin says...

"My first attempt to lease a car through you was sabotaged when Rover went out of business; but the experience was good enough that I didn't even bother to look for other suppliers when I decided to try again recently.

It was a good decision - no complaints at all, excellent service all round."

Colin

Editor Note: Colin, the bloody mis-management of Rover caused everyone a load of pain. Your new Kia Picanto will do a great job for a car that's less than £100 (ex VAT) per month. Glad you are happy (at last)! Thanks for letter - Ling
---

Customer Letter: 411 / 1522
David says...

"Ling, thanks for the great service! These days, finding someone who treats every deal with as much care and importance as their first is unusual. Long Live Ling (all the truth!)"

David

Editor Note: Hmmm, you seem very pleased with me in your letter, David, yet I will tell everyone that your Nissan Pathfinder arrived scratched and with items missing and faulty. You classed the delivery as "poor". Well, I am currently investigating this with this Nissan dealer (different one from the flooded Nissan Note 6 letters below) and will report back here when I have some testicles to photograph and display for all visitors to see. Glad you liked the service, sorry about the dealer! - Ling

Ok- found out. It was the rear parcel shelf that was missing as it had been a showroom display car and they had removed it for "safety" and forgot to replace it. You have it now. Also, they immediately sent a dent-devil type person to repair your scratches. Sorted (though it shouldn't have happened) - Ling
---


' - Ling

---
Search my letters page!

| | | |
| --- | --- | --- |
| From your area... | ...or from people... | ...or about a specific car! |
| | | |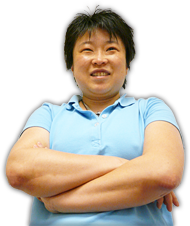 Online Service
Response Times
Quote > Proposal > Order > Delivery
75 CLIENTS IN 'PROPOSAL'
...LING REPLIES IN:
HRS : MINUTES sec
142 CLIENTS IN 'ORDER'
...LING REPLIES IN:
HRS : MINUTES sec
Customers use my secure LINGO management system.
Response times above based on last 4 hour period between
9am - 6pm, Mon to Fri -Ling

No Waiting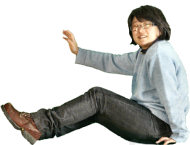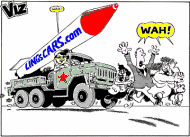 I am the Viz UK business ambassador!
Post me Ferrero-Rochers! Yum Yum!
Unlike most other internet car leasing sites, I publish all my contact information openly!
...so, you know who I am - Ling
THE UK's FAVOURITE
CAR LEASING WEBSITE!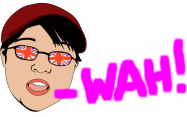 Boss: Ling Valentine MSc IoD
15 Riverside Studios
Newcastle Business Park
Newcastle upon Tyne, NE4 7YL
Tel 0191 460 9444
[email protected]
I prefer email to phone - Ling
VAT No: 866 0241 30
Co Reg No: 6178634
Consumer Credit Licence: 663330
Data Protection No: Z1098490
Best Before: 17/08/2007