CUSTOMER LETTERS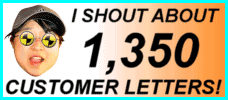 1522 LETTERS!
More customer letters than any other car sales site IN THE WHOLE WORLD! - Ling
You are viewing page 28 of 58 - go to page:
Search my letters page!

| | | |
| --- | --- | --- |
| From your area... | ...or from people... | ...or about a specific car! |
| | | |

Showing ALL my letters!



Customer Letter: 848 / 1522
Peter says...




Great prices, great cars and great service. Good delivery.

Peter

Editor Note: Peter, I have supplied you with LOADS of cars. Hope the two Grande Puntos do a good job for you. I guess they will be full of mops and Flash. See you soon! - Ling
---

Customer Letter: 847 / 1522
Jo says...

The whole experience of leasing a car with LINGsCARS was positive. Any questions that I had were answered quickly and efficiently. The Volvo XC90 was delivered as requested and on time. I would have no hesitation recommending your site to friends and family. Thank you!

Jo

Editor Note: Jo, brilliant. Happy customers mean a lot to me. Glad you feel you can recommend me. Hope you really enjoy the XC90! - Ling
---

Customer Letter: 846 / 1522
Sean says...

Best price on the internet, with friendly helpful staff. The supplying dealer though, they struggeld to give me a delivery date.

Sean

Editor Note: Yes, Sean. Alfa dealers are World renowned. It is so hard to find one that does a good job. But the cars are fine and I am sure you will enjoy the 159! - Ling
---

Customer Letter: 845 / 1522
Dayn says...

It was such a refreshing change to deal with someone who responds so quickly and with (such a strange) sense of humour :) I couldn't even get a quote from my existing contract hire company - it was like dealing with corporate robots. And... my Mini Cooper arrived 3-weeks early - just in time for Christmas!

Dayn

Editor Note: Well, Dayn, I cannot always promise to chop 3 weeks off delivery times. But I can always promise a non-robot approach. I simply do my best. Amazing that other companies don't! Anyway, enjoy the Mini, I give you a hyperlink. You have a great company. Interactive Solutions provide effective, engaging web design & development services to a wide client base across the UK. I recommend! - Ling
---

Customer Letter: 844 / 1522
Kate says...

I'm loving my new car, the BMW 116. The process to get it was really straightforward and nice to have a refreshingly fun approach to doing business. Prices were amazing, which was the clincher. Good delivery.

Kate

Editor Note: Kate, thanks so much for your letter. Your company, HHR Consulting has many of the same values as I do. You offer value for money. You don't ever charge percentage fees, you don't have high overheads that you expect people to cover, you absorb most expenses into your rates and you never charge more than the amount agreed. Amazing, huh? Enjoy that BMW! Gotta have fun!!!! - Ling
---

Customer Letter: 843 / 1522
Jody says...

Once again a fantastic service. The Lexus IS is a lovely car, I will use you again and again. Thanks Ling (and team!). Excellent delivery by Lexus *****, 1st class.

Jody

Editor Note: Jody, yep, your company has had loads of cars from me. U do my best yo find you the best deals. Great to know that you like my service. Thanks for the letter! - Ling
---

Customer Letter: 842 / 1522
Martin says...


Good things:

Website, affordable, you can talk to the person in charge, the lease arrangements are progressed efficiently, the queries are answered quickly, delivery was easy to arrange, you don't have to phone for a quote, it's all on the web.

Not so good things:

The lease agreement itself was not well drafted, the sweets are disgusting.

Overall:

I would recommend to someone else without hesitation.

Martin

Editor Note: Martin, thanks for tabulating it like this, it really helps other customers reading this. I agree about some of the finance documents, they are written in Swahili and designed for company use - they would not win a plain English award. I do my best to make them clear, where to sign, etc. The sweets, hehe, yes, I agree. But they keep you awake with the high sugar and Chinese chemicals. So pleased you like the Verso. Cheers! - Ling
---

Customer Letter: 841 / 1522
Rob says...

It was a pleasure to deal with a "real" human being. All of my queries were answered quickly and satisfactorily. I am over the moon with the car - what a great value for money. This was really a case of "a lot of car" for the money! Thanks again. I'll be back!! My Saab 9-3 Vector Anniversary was delivered in good condition on the day specified.

Rob

Editor Note: Happy, happy, happy, to get such a happy letter. Yes, you got a SAAB for the price of a much cheaper car, and these are loaded with extras. Pass on my info to friends, my offers change all the time, so I can never guarantee the same rates on the same cars, but there are always bargains! Thanks, Rob. - Ling
---

Customer Letter: 840 / 1522
Claire says...

Hiya Ling, Thank you so much, again! We just placed an order for another van (a Citroen Relay, your 3rd van from me - Ling) as your service exceeded our expectations. Excellent delivery. Many thanks.

Claire

Editor Note: Wow!!!! That;'s 3 x vans. I am so proud when customers like you come back, Claire. It shows I can give consistently good service. I hope these vans earn their keep. Lovely to deal with you, thanks for the letter! - Ling
---

Customer Letter: 839 / 1522
Ahmed says...

Hello Ling. What can I say?

I am a repeat customer, this time a lovely Kia Picanto for my wife (last time a Kia Sorento) Your website is very informative, everything is clearly explained the whole process was very plain sailing. The sweets were lovely (really??? - Ling), I also enjoyed the Chinese seaweed. Delivery excellent, very courteous and professional.

Ahmed

Editor Note: Ahmed, you are a superstar to take two cars. Kia should be very pleased they have such a loyal customer! You have proved what a super customer you are, the least I could do was to feed you! Seaweed is very good for the brain, but be careful on the beaches near Billingham, you have a nuclear power station near there! - Ling
---

Customer Letter: 838 / 1522
Nicholas says...

Ling provided lots of communication whilst I waited for my new Renault Megane Coupe Cabriolet. Her paperwork is simple, like me. The car has 4 wheels, a steering wheel and a nice pod in the door which holds my after shave balm - neat! As good as a cold drink on a hot day.

ps. Do not apply after-shave balm whilst driving!

Nicholas

Editor Note: Hahahaha, you are a bloody funny onion, Nicholas! Your aftershave smell will waft away in the wind when you have the roof down. Great car, cheap price. You need sunscreen, not aftershave balm. - Ling
---

Customer Letter: 837 / 1522
Louise says...

Thank you for putting up with all my requests. Getting the car took a little longer than I thought it would, but it was worth the wait. Your continued support has been much appreciated. Thank you, I will recommend and use you again.

Louise

Editor Note: Louise, well, some cars just can't be magicked up. If there isn't one, there isn't one. Skoda are not the fastest at delivery, but I'm glad you like the Octavia Estate. I do my best to help, so no need for thanks for the support, it's standard :) - Ling
---

Customer Letter: 836 / 1522
German says...

Ling was really helpful in the whole process of leasing my new Astra, excellent communication. I love her website and her live chat room - it's very handy when you have an urgent enquiry. I will recommend her to everybody. I am so pleased with every aspect of the leasing process an the best bit "the price"! Excellent delivery, on time, very polite. Great!

German

Editor Note: German, I have stayed at The Beach hotel in Worthing! What a nice place, lovely to look out on the sea. I expect to see your Astra parading up the promenade on my next visit. Thanks for being so lovely and thanks for the comments. I'm so glad you liked my chat room, I put a lot of effort into that. - Ling
---

Customer Letter: 835 / 1522
Darren says...

Our SAAB 9-3 Convertible arrived as ordered - excellent! This kept me in the good books with her indoors, I even managed to get a promise out of it. You've got to keep the lady in your life happy. Thanks, Ling.

Darren

Editor Note: Ha! No-one keeps ME that happy! I have a similar car, but mine is an A4 Cab, not a SAAB. Lovely. Now your wife and I both wait for this bloody Global Warming to kick in! Makes a change from Global Moaning, which is what us women are good at, eh? Sunny Immingham and a SAAB Convertible - a dream come true! ...Darren, I note you have now ordered an Audi A6 Saloon 2.7 TDI V6 (177bhp) Le Mans ... that to keep YOU happy? Or just for when it rains? - Ling
---

Customer Letter: 834 / 1522
Jason says...

Great service, nice to deal with someone human. I tried many leasing companies all of which were unsure of their prices and were more expensive and less responsive than Ling. If Ling can keep up the same one-on-one service with a smile and spread the same working methods to all staff as the business grows, they she will have a great business. Delivery of the Qashqai was fine - the cheery bloke was given a 10-mile lift back to the train station.

Jason

Editor Note: Yes, yes, Jason, I know all about those other companies. I spend a hell of a time keeping my website up to date! Brix Secure specialises in intruder alarms and CCTV, so I hope your new Qashqai doesn't get nicked :) Enjoy it and see you in two years! Thanks for calling me human. Thanks for looking after the delivery man :) - Ling
---

Customer Letter: 833 / 1522
Leslie says...

Hi Ling -

The V50 arrived safe and sound with no dings or dents - just a bright shiney new car. Thanks to you and your staff for the ecxellent service and tremendous patience. I have told all my work colleagues about the fantastic deals on your site and I've strongly recommended they pay you a visit. In good "Arnie" fashion, "I'll be back!". Excellent delivery, the car arrived spic and span and the delivery guy was very helpful.


Leslie

Editor Note: Hahahahah, Arnie, I have included a picture of you in your new car! Gotta laugh. Well, your Volvo V50 is such a nice car, everyone who has them rates them very highly! Thanks for kind letter, I do my best to make you happy! Thanks for recommending me, I appreciate that. - Ling
---

Customer Letter: 832 / 1522
Matt says...
Hi Ling, firstly thank you for putting the Audi A3 on your list of cars for personal lease. The car is fantastic and overall a very fast delivery. No one could provide me with an A3 quicker than you, at the lowest price! It was about 3 to 4 weeks from placing the order to collection of the car. I cannot fault any of the process, except the nasty sweets you gave me from China! Delivery was excellent, very friendly and helpful.

Matt

Editor Note: Mark, I remove your address as you request. Thanks so much for the letter, but I can't always get A3s this fast. There is usually a waiting list. Glad you enjoyed my service; I agree the sweets are awful, but they make the car taste sweeter, hahaha! :) - Ling
---

Customer Letter: 831 / 1522
Andrea says...

Ling - what more does anyone want?

Friendly service, prompt quotes, great emails, free car tax, as much down to earth advice as you can get, free lunch, excellent follow-up, and above all a FABULOUS Toyota Prius car. I have already recommended LINGsCARS to others - be good boys and girls and use Ling.

It was never dull, AA/RAC was included, there was free delivery, fast credit checks and it was jolly good fun. Excellent delivery from the dealer who was prompt, pleasant and a good choice! I love my new Toyota Prius.

Andrea

Editor Note: Another green customer :) I really applaud your car choice, now these Priuses are the same price as "normal" cars. Hope you enjoy it, enjoy the fuel savings, and thanks for the very kind letter, Andrea. - Ling
---

Customer Letter: 830 / 1522
Jim says...

Before I decided on where to get a contract hire car (Toyota Corolla Verso), I surfed the web. LINGsCARS had many great reviews from the customer base Ling had. I received a great service from Ling and will definitely be renting from her, again. Excellent delivery from a nice friendly chap who delivered the Verso on time.

Jim

Editor Note: God knows where Ormskirk is, but you live there so you must enjoy it, Jim. The Versos were on offer and I grabbed quite a few at such a cheap price there were give-aways. I must say it was a pleasure to deal with you, you were lovely. Have a great time in your new car, loaded with your family! Glad I managed to live up to your expectations. - Ling
---

Customer Letter: 829 / 1522
Mark says...

Dear Ling,

This Audi A6 Saloon 2.7 Tdi V6 177bhp Le Mans Saloon is the second car I have leased through LINGsCARS, and I can safely say that I would not consider using another leasing firm. Your no-nonsense approach is very refreshing and it is clear that your excellent support and customer service is based on a genuine interest in your customers' satisfaction.

Thank you for making the process pain free and pleasurable, without any of the usual lease company flannel. Simple things like returning calls and giving unprompted regular updates on my order are greatly appreciated. I look forward to ordering my next lease vehicle from Lings in 2010 when my existing lease completes.

Mark

Editor Note: Mark, from a recruitment firm Director, this is a massive compliment, thanks. CDM Recruitment Ltd is a rapidly expanding, forward thinking recruitment company supplying staff to the construction industry and built environment. You now have a great posh car at a fantastic price. Also, you are quite local company. Maybe I will spot you driving around! See you in two years! - Ling
---

Customer Letter: 828 / 1522
Paul says...

Very good service, lots of fun (which I never thought leasing a new car would be). I would use Ling again! Good delivery of my Citroen C4 Picasso. Everything fine.

Paul

Editor Note: Lovely jubbly, Paul me old mukka, apples and pears Jamie Oliver pukka Picasso (is that how you talk?). Everyone loves these 5-seat Picassos, so you should find it a great car for London. Mind that congestion charge from Red Ken Livingstone (reminds me of the Chinese Government). Talk in 3-years when you need a replacement. - Ling
---

Customer Letter: 827 / 1522
Neill says...

Thank you Ling for your excellent service. Excellent communication and attention to detail throughout. I recommend you to anyone! Good delivery of my new Chevrolet Captiva.

Neill

Editor Note: OK Neill, in turn, I give you damn hyperlink. Tenterden Pine offers a bespoke made to measure service for individual pieces of furniture. You have built your local reputation on the foundation of timely, courteous service and quality furniture at sensible prices. I know this because I read your website. You are also very nice chappy. Enjoy the Captiva, what a deal you got on that great new car! - Ling
---

Customer Letter: 826 / 1522
Keith says...
LINGsCARS were great to deal with from start to finish, communication between Ling and ourselves was excellent. She always kept us up to date with how things were progressing. I will definitely use Ling again. Delivery of my 9-seat Tepee was excellent, good service and communication.

Keith

Editor Note: These Peugeot Tepees have been a nightmare. The factory has had mega-problems, demand (from Taxi firms) has been through the roof and Peugeot UK have been totally hopeless at organising things. The dealers have been pulling their hair out and eventually I simply removed the car from my price list. I must say: SOME CUSTOMERS HAVE BEEN DISAPPOINTED OVER TEPEE SUPPLY. It is only fair to mention that...

However, Keith was lucky, I managed to secure him a car and he is enjoying it. thanks, Keith! See you when the contract expires. - Ling
---

Customer Letter: 825 / 1522
Richard says...

Hi Ling! From ordering my new Nissan Note, to the delivery, everything was so easy. So hassle free! You are always there if I needed to ask a question, no being put on hold for hours on the phone. Brilliant.

I have recommended you to everyone! So easy, plus on-time delivery - even rang me to give me the time of delivery the night before - the car is brilliant. Excellent. I will be with you for years!

Richard

Editor Note: Richard, I am so pleased you are a happy chappy. My husband comes from Wakefield, so I know exactly where you live, just up from the Stanley Ferry. This dealer is one of my best and always organises very good deliveries. Enjoy that Nissan Note, they are super small cars, very roomy. See you in two years! - Ling
---

Customer Letter: 824 / 1522
Scott says...

Thanks, Ling! I love the Kia Picanto, will definitely rent again. I just need the car mats now!

Scott

Editor Note: Scott, your car mats are in the post! From one customer with a Merc CLK (below) to you and your Kia Picanto - I am glad everyone likes the service. Hope to see you in two years. Wipe your feet before you stand on the mats! :) - Ling
---
Search my letters page!

| | | |
| --- | --- | --- |
| From your area... | ...or from people... | ...or about a specific car! |
| | | |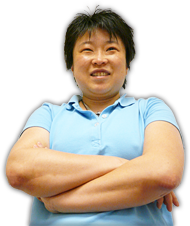 Online Service
Response Times
Quote > Proposal > Order > Delivery
75 CLIENTS IN 'PROPOSAL'
...LING REPLIES IN:
HRS : MINUTES sec
142 CLIENTS IN 'ORDER'
...LING REPLIES IN:
HRS : MINUTES sec
Customers use my secure LINGO management system.
Response times above based on last 4 hour period between
9am - 6pm, Mon to Fri -Ling

No Waiting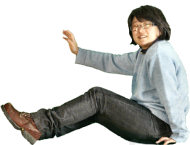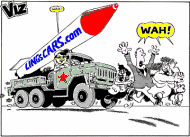 I am the Viz UK business ambassador!
Post me Ferrero-Rochers! Yum Yum!
Unlike most other internet car leasing sites, I publish all my contact information openly!
...so, you know who I am - Ling
THE UK's FAVOURITE
CAR LEASING WEBSITE!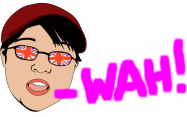 Boss: Ling Valentine MSc IoD
15 Riverside Studios
Newcastle Business Park
Newcastle upon Tyne, NE4 7YL
Tel 0191 460 9444
[email protected]
I prefer email to phone - Ling
VAT No: 866 0241 30
Co Reg No: 6178634
Consumer Credit Licence: 663330
Data Protection No: Z1098490
Best Before: 17/08/2007