CUSTOMER LETTERS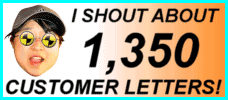 1522 LETTERS!
More customer letters than any other car sales site IN THE WHOLE WORLD! - Ling
You are viewing page 39 of 58 - go to page:
Search my letters page!

| | | |
| --- | --- | --- |
| From your area... | ...or from people... | ...or about a specific car! |
| | | |

Showing ALL my letters!



Customer Letter: 569 / 1522
Alex says...

Hi Ling

Thanks for all the help with the RX8. I don't know why Mazda have blacklisted you. You were open about the car being thirsty and knowing that, I went ahead. I would have been pissed off with you if you hadn't told me. All the best!

Alex

Editor Note: Alex, yep...Mazda is one company that insists I only say "positive" things about their cars, they hate me just telling the truth. Why not? Customers spend a substantial amount of money on cars, and it only seems fair to explain all the pros and cons of each model. I simply told you to order a petrol tanker to be available for when your Mazda RX8 arrived, hehehe. As a solicitor, you have told me that it's possibly illegal for Mazda to restrict competition for their dealers, but what can I do? My local MEP is looking into this cartel-like restrictive behaviour by this massive Japanese manufacturer, for me. - Ling
---

Customer Letter: 568 / 1522
Denise says...

Excellent! I would recommend you, definitely. Great fast service and regularly kept up to date.

Denise

Editor Note: Thanks for the letter, Denise. Zafira is excellent car, especially for family tours of the Lake District. Have fun driving it around, with your family. - Ling
---

Customer Letter: 567 / 1522
George says...

Getting a car from Ling was the best decision I have ever made. It was fun, friendly and made me feel special. I would not hesitate to use her again as she kept in touch daily with updates on the Zafira delivery, making everything run smoothly with no worries. My gleaming car was delivered to my home at 10;15. EXCELLENT! I now miss the funny emails!

George

Editor Note: George, yes we did have some funny emails. Why not have fun, eh? Getting a car should be an enjoyable experience - yet so many people confuse being professional with being boring. Well, they are wrong! I hope you will agree. Thanks for making my job so easy by being compliant when I asked you to do things, and for jumping when i said "jump". I will miss you, but talk again in 2-years! :) - Ling
---

Customer Letter: 566 / 1522
Jason says...

I chose to lease an Astra SRi from Ling because of her internet presence and competitive pricing. Ling made the boring paperwork process easy to understand and processed the information quickly.

Ling has developed a truly individual approach with her business from her website to her envelopes and their contents, yet she manages to maintain a professional and personal service.

Jason

Editor Note: Not just an accountant, but a Northern Accountant! That means you are tighter than the weak southern ones :) So an endorsement from you is worth a lot, Jason. I really thank you for your letter because when an accountant rents my cars it really makes other people think; you will have worked out the financial benefits, eh? Enjoy the Astra 1.8 SRi VVT 16v bloody fast sport hatch! - Ling
---

Customer Letter: 565 / 1522
David says...

Thanks again, Ling. Everything was so simple. All my expectations have been realised. The car is great and your service is efficient and spot-on.

David

Editor Note: David, you run a coffee shop in York, so you know all about the service industry. I am so pleased when someone in a trade like yours says nice things, because you realise how had it is to be consistently good! But anyway, apart from the fact that you spend all day serving bloody Japanese tourists right in the center of York by the river, hope the Zafira does a great job for you as a van, a minibus and as a private family car. Even though it is impossible to drive cars in York, hehehe - Ling
---

Customer Letter: 564 / 1522
Ben says...

It was an absolute pleasure to deal with Ling. She was straight to the point and extremely quick with her responses to my questions. My Mazda MX5 was delivered exactly on time.

Ben

Editor Note: Here we go, here's another customer who disagrees with Mazda UK trying to illegally terminate my supply by pressurising my suppliers. They really should stop this bullying, huh? Ben, it is ironic that as a Roofing Contract Supervisor, you choose a car without a roof! Hahahah. I play ping-pong in a club close to you, in Cramlington! Maybe I will see you zoom, zooming around. - Ling
---

Customer Letter: 563 / 1522
Jason says...

You were a breath of fresh air. Such a pleasure doing business with someone who adds fun into her work, very efficient but with a wicked personality, thanks Ling! Car arrived very dirty.

Jason

Editor Note: Jason, well first let me say that these Zafiras came from the Midlands, so it had a long way to travel on a very miserable day. Unlike God, I cannot change the weather. I am sure after a quick rinse, your car was clean again. I must say; this "dirty new car" syndrome is the biggest complaint against my service, it is human nature to mention it, but it is very trivial as the cars are designed to get dirty :). Really not much I can do about this, in bad weather. But thanks for your letter, you were a lovely onion to deal with, Jason. And actually, so local. This is Washington, Tyne and Wear... not Washington, DC! - Ling
---

Customer Letter: 562 / 1522
Alan says...

Having leased cars for many years, I was surprised by the efficient way Ling conducts business. The communication and advice was excellent, all documentation was clearly identified and explained. The website contains answers and links to every perceivable question that may arise during car selection.

Probably the best car leasing site I have dealt with.

Alan

Editor Note: Alan, you make me sound like a bottle of Carling beer! Hahahaha, I simply do my best and you must say you were a very smooth customer yourself! Even though you are in Merseyside, you did not steal the stamps from the return envelope I sent you... and you were very efficient to deal with. Thanks for being so kind to me in your letter. Enjoy cheap Renault Laguna Touring Estate! - Ling
---

Customer Letter: 561 / 1522
Peter says...


Cars = Boring

LINGsCARS = Cool!

A very easy buying experience - well done!

Peter

Editor Note: Peter, short and snappy letter, but sometimes the shortest are the best. Size does not matter, hehehe (as many Chinese know). Your Zafira went like clockwork, I am looking at my deal notes and it was so smooth we only exchanged a few emails. Thanks! Glad you enjoyed the experience. - Ling
---

Customer Letter: 560 / 1522
Stuart says...


There was a young lady called Ling,
Selling new cars is her thing,
I ordered a Zafira,
No other dealer came near her,
Now I'm driving along with bling!
(At least it does not rhyme with "cock", hehehe - Ling)

Ling, your service over the Zafira was nothing short of excellent - always replying promptly to my questions. If this mould-breaking idea (what idea? good service??? hehehe - Ling) could be transferred to other major purchase areas (eg Houses), life would be simpler for everyone. Good delivery, no complaints, came exactly on time.

Stuart

Editor Note: How nice of you to compose beautiful poem, Stuart. I always hold my breath when I begin to read the rhymes, I never know what the ending will be. But yours is very sweet. You were lovely to deal with, hope you have many happy times in the very cheap new Zafira - Ling
---

Customer Letter: 558 / 1522
Robin says...
Great service, prompt, efficient, great pricing. Turned up bang on time.

Robin

Editor Note: What else to say, Richard? Except that I made you a nice extra number plate for your trailer or caravan or whatever small plastic box English people take with them and live in. Again, local customer ... with an office right next to my bank! How convenient :) - Ling
---

Customer Letter: 557 / 1522
Robert says...

Fantastic price - no local SAAB dealer could get close - no other leasing company could match it. Excellent delivery, great job! Ling works damed hard and deserves all her success.

Robert

Editor Note: Robert, as you are an Managing Director I value your opinion very much, thanks. The reason no one can match the prices is a) low overheads, b) efficiency, c) I am not greedy. I prefer returning, happy customers more than a big profit from a one-off sting. I make my profit through recommendations and volume, not sky-high prices. Note a SAAB dealer needs to make £5,000 in profit PER DAY, just to open its doors. - Ling
---

Customer Letter: 556 / 1522
Ben says...

Frustrating at times but ultimately Ling proved to be the best person I could have contacted. I will not speak to any other leasing company again. Thanks Ling!

Ben

Editor Note: Ben, Ben, Ben! Hehehe, you were SO ANNOYED that bloody VW had to actually build your car and you had to actually wait for it. But this happens sometimes, I cannot shout at VW for making popular cars, can I? You were really lovely even if you got impatient like a kid. At one stage I nearly cancelled your car, and at another stage you nearly cancelled it :). But with a bit of patience it was fine in the end. I do not hear any moaning, now! - Ling
---

Customer Letter: 555 / 1522
Eileen says...

Ling, the A4 cab is fantastic! I really love it - all my neighbours think I have won the lottery!!!

The service and help that I received from you was first class, everything was explained fully - no hidden "bits". I have recommended you to all my friends (but not my neighbours because they will find out it was not a lottery win!).

On delivery, the guy was so helpful, he talked me through all aspects of the Audi cabriolet. Excellent!

Eileen

Editor Note: Hahahaha, Eileen, you make me laugh. Just wait until all the charity people start banging on your door, demanding hand-outs. You will be up to your ears in Oxfam and Big Issue. I have ordered the same car for myself, an A4 Cabriolet, and I am jealous that you got yours first. I can't wait! Put on your shades, slap on your suncream, get the roof down and start posing. You deserve it :) - Ling
---

Customer Letter: 554 / 1522
David says...

Ling,

Thank you for sorting me out with a new SAAB Sportwagon in very quick time. I realise I only gave you under two weeks to arrange it... but you worked hard to ensure my car was ready when I needed it.

Thanks again,

David

Editor Note: Pay attention everyone! I cannot always deliver this fast. David contacted me just at the right time, so I could do this. He was also quite perfect with supplying the proofs and info I required.

So, David, you have a lovely new SAAB Sportswagon 9-3 estate, eh? Hope you are pleased with the 150bhp diesel and the Airflow spec :) - get driving! - Ling
---

Customer Letter: 553 / 1522
Kerrie says...

I was very worried about entering the contract hire world of cars, and I chose Ling not only because she had the best Mazda MX-5 deal, but because it was so refreshing to find a lady working the car market.

My choice wasn't wrong.

I was nothing but impressed. My emails were responded to quickly (sometimes within minutes), I always knew where I stood and most of all I felt respected and valued as a customer. My MX5 delivery was excellent, it arrived dead on time (in fact slightly early!). So many people (including my mother) were dubious of contract hire, but now they are all raving about it and how good the service that Ling offers, is.

There are no two-ways about it - I will be returning to Ling in 2-years when my contract ends!

Thank you so much, Ling; you have restored my faith (a little) in the cut-throat world of cars... after years of being "done over" by the typical car salesman! You were spot on with every last detail from beginning to end and you don't take yourself too seriously :). GIRL POWER!

Kerrie

Editor Note: Kerrie, well, you are the manager of a private day-care nursery in Oxford, so you know exactly what you need to do to please YOUR little customers, I'm sure! So your comments mean a lot to me. I am just so pleased when customers are genuinely happy. I'm not sure I do too much "girl power" though, I am not really a man-v- woman person, but I agree that many in the motor trade are just waiting to "do you over". Strangely, Mazda UK hate me and keep trying to terminate my supply by illegally fixing my suppliers (no broken kneecaps yet) despite fantastic responses from customers who have rented new Mazdas from me, like yourself! - Ling
---

Customer Letter: 551 / 1522
Richard says...

Very helpful - prompt and detailed info in response to questions. Excellent delivery, very helpful delivery driver. Thanks very much for BMW 320.

Richard

Editor Note: Hey, Richard, I will soon be moving to an office very close to you, just a few streets away! You are right next to my bank, Barclays. I often see your car parked there. This is the second car of two, the other is the new Toyota Avensis. Great to have such a local customer. - Ling
---

Customer Letter: 550 / 1522
Ian says...

Ling, not only are you funny, intelligent and beautiful (WAH!!!! YOU ARE ON DRUGS! - Ling); do I get discount next time? (NO - Ling) ...but you also supply extremely cheap new cars. What more could a man ask for? Your husband is one lucky guy.

If you are reading this and ummming or errring whether or not to go ahead and rent a new car from Ling, then errr and ummm no longer and just do it. You will not be disappointed. Just one word of advice though - Ling possesses a nuclear missile and will know where you live. I now live in permanent fear and get scared when I hear a plane in the garden.

Delivery of my Citroen C2 was good - very friendly and helpful. Now, where's my free lunch???

Ian

Editor Note: Ahem, if I fired my missile at you, you would not hear it coming, Ian! Hehehe. You are quite mad as everyone can see from your letter. Free lunch is in the post. Also, if you think I am beautiful, free spectacles are in post, too. See below:


- Ling
---

Customer Letter: 549 / 1522
Andrew says...

The whole process went perfectly from start to finish, we couldn't have asked for better service! Ling's customer service is impeccable and she deserves praise. Good, prompt delivery and friendly service. Our new car is perfect and just what we wanted. Thanks very much.

Andrew

Editor Note: Wah! Another IT manager. Andrew, this is spooky, as my friend who runs my web server has the same name, the same girlfriend name and is also an IT Manager. How weird is that? You had the cheapest Zafira in the UK, I hope you are dead happy with it. Thanks for being a perfect customer ...and once again I am honoured to have the praise from an Information Technology professional. - Ling
---

Customer Letter: 548 / 1522
Catriona says...

In a sea of anonymous car leasing firms offering car deals which don't actually exist, Ling is a breath of fresh air.

The service is personable, efficient and a little bit cheeky. Best of all though, a good deal cheaper than her competitors. All my queries and paperwork were dealt with super-fast, and I got my car within about 3 weeks. I will definitely come back to Ling for my next car.

Catriona

Editor Note: Catriona, you are Director of a building survey company, and I always pay close attention to the views of people who run companies. Thanks for the kind comments, I am glad you were happy with my service (cheeky and all!). I must say there was a little confusion on delivery from the dealer, but you got the car as soon as they sorted themselves out with very little delay. See you in 2 years! - Ling
---

Customer Letter: 547 / 1522
Jake says...
Ling, I really enjoyed watching you on Dragons' Den and it opened my mind to car leasing. Then, I had a browse on your hilarious website and chose a SAAB 9-5 Estate for just £280 per month over 2-years.

It took about 4 weeks from my expression of interest to receiving my SAAB. The delivery was excellent, friendly, courteous and informative about my new car. You kept me posted all the way along and guided me away from any potential pitfalls. Very easy, very fun and I will be very much back again!

Jake

Editor Note: Wow, these SAABs are big luxury cars and they were so cheap! You snapped up a bargain, Jake. So pleased you were happy with my service, I spend a lot of time making sure customers are happy. You are Managing Director of a renewable energy company - I look forward to seeing a picture of your SAAB with a solar panel and a windsurf sail strapped to the roof. Go and drive your SAAB, see you in 2-years! - Ling
---

Customer Letter: 546 / 1522
Simon says...

Great company to deal with. Nothing is a trouble. Excellent person (Ling) and excellent service. The car... I think it was a new Mazda MX-5... I have not seen it at all since my father took it out for a spin. I am sure he has fallen in love again! Good job he left me the keys for the Ford Focus or I would have been back on the bus. The Mazda was delivered on time, to the right address. Excellent!

Simon

Editor Note: Simon, hehehe, your dad is quite sensible to swap his Focus for a Mazda MX5! Just make sure your mum does not see him getting all the admiring glances from the girls :) Nothing wrong with being on the bus - I am often on my own London bus! You are very good repeating customers, as we write this I am sorting out another car for your dad. - Ling
---

Customer Letter: 544 / 1522
Andrew says...

Ling,

I just want to say KEEP STICKING IT UP THE BIG MANUFACTURERS. You were OVER £100 per MONTH CHEAPER (my red ink - Ling) than the main Honda dealer on my new Honda FR-V (which is a great car!). Your service is second to none. Your own Honda supplier delivered my car on time, excellent. I will recommend you to everyone I know. Thanks for your great service. Talk to you in two years."

P.S. I have just driven the M62 near Huddersfield and spotted your subtle advertising in the form of your infamous rocket launcher, keep up the good work!

Andrew

Editor Note: Hahaha. Yes. I am MUCH cheaper than Honda dealers. You have saved £2,600 by getting your new car from me, instead of from a Honda dealer. It is overhead question, how do you think they manage to run the very posh garages and pay all the staff? This applies to ALL makes, by the way, the dealers are fixated by posh showrooms and coffee machines. Customers pay for all that rubbish and they pay for the expensive cars the staff swan around in. Obvious, really. Thanks for the delivery comment, I will pass it on to my tame Honda supplier who supplies cars at cost price to me.

And for everyone else reading this, here is a picture of my Missile Truck out on the windswept moor on the M62. Great, eh? Hope everyone appreciates how much I spend on advertising, compared to dealers. After 4 years at 25% depreciation, this truck will have cost NOTHING, so no cost to pass on to customers. Same with my bus. Clever? - Ling
- Ling

---

Customer Letter: 542 / 1522
Joanne says...

"Ling was helpful, efficient and very through. She made the process very simple and kept me informed every step of the way. Unfortunately the Mazda 5 arrived with a scratch."

Joanne

Editor Note: Hmmm, well, I must say occasionally this (the scratch) happens. It is not pleasant but it always gets fixed. Your car was checked on delivery by your husband who missed the scratch... I asked you to beat him up for me for not seeing it, and I subsequently offered to pay for the Dent Devil man to sort it out FOC. You were kind enough to send me a photo of your husband after you had finished educating him:


Subsequently, I have written a full guide to checking cars on delivery and a copy goes out with all finance documents to help customers. But this scratch is a very rare event, as dealers are usually more careful and they know I will terminate them if it happens more than once. Enjoy the MX5, get the top down and the sun cream on and enjoy yourself, you deserve it, Joanne! - Ling
---

Customer Letter: 541 / 1522
Quentin says...

"A great, easy (and fun) to use service! It's good to have a name/face to deal with from start to finish and not feel as if you are just a number. Punctual and polite delivery. But best of all... cheap cars!! Thanks, Ling. "

Quentin

Editor Note: Quentin, you were such a funny onion, really great to deal with. I still don't know what you or your company Jack Morton Worldwide does, "Experiential Marketing" - hmmmmm. Maybe one day I will learn, but it sounds cool. Glad you like MY marketing! Best of all you have a brand new - cheap - Zafira to do it in :) - Ling
---
Search my letters page!

| | | |
| --- | --- | --- |
| From your area... | ...or from people... | ...or about a specific car! |
| | | |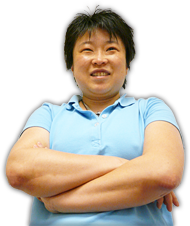 Online Service
Response Times
Quote > Proposal > Order > Delivery
77 CLIENTS IN 'PROPOSAL'
...LING REPLIES IN:
HRS : MINUTES sec
113 CLIENTS IN 'ORDER'
...LING REPLIES IN:
HRS : MINUTES sec
Customers use my secure LINGO management system.
Response times above based on last 4 hour period between
9am - 6pm, Mon to Fri -Ling

No Waiting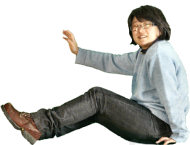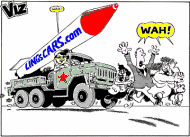 I am the Viz UK business ambassador!
Post me Ferrero-Rochers! Yum Yum!
Unlike most other internet car leasing sites, I publish all my contact information openly!
...so, you know who I am - Ling
THE UK's FAVOURITE
CAR LEASING WEBSITE!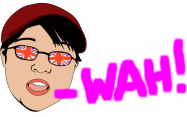 Boss: Ling Valentine MSc IoD
15 Riverside Studios
Newcastle Business Park
Newcastle upon Tyne, NE4 7YL
Tel 0191 460 9444
[email protected]
I prefer email to phone - Ling
VAT No: 866 0241 30
Co Reg No: 6178634
Consumer Credit Licence: 663330
Data Protection No: Z1098490
Best Before: 17/08/2007