CUSTOMER LETTERS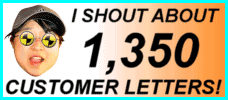 1522 LETTERS!
More customer letters than any other car sales site IN THE WHOLE WORLD! - Ling
You are viewing page 42 of 58 - go to page:
Search my letters page!

| | | |
| --- | --- | --- |
| From your area... | ...or from people... | ...or about a specific car! |
| | | |

Showing ALL my letters!



Customer Letter: 489 / 1522
Leslie says...

"Ling is a pleasure to do business with! Fast, efficient and a great communicator. She puts the "fun" back into business. My Xsara Picasso arrived reliably and on time, an excellent delivery. Great service."

Leslie

Editor Note: Leslie, this is the second car I am renting to your family, I also am supplying a Mini Cooper to your daughter (I think she is your daughter) in Nelson, Lancs. That is due in June '07, currently it is in build. Thanks very much for the referral, you are both very nice people to deal with. have a great time in the Picasso! - Ling
---

Customer Letter: 488 / 1522
Angela says...

"My new VW Golf is fine, service including delivery was good. A set of floor mats would be a nice touch. That little bit extra sets you apart."

Angela

Editor Note: Angela, this is the fourth car I have supplied now to Teesside Electrical. Previously you've had a Primera, a Ford Focus and a Citroen Dispatch van. You know if I cost mats in, the rental would increase. Some finance companies I use do supply them after delivery, others don't. Halfords do them at £9.99 and it makes sense to me to get cheap ones, after all, only your shoes notice :). Thanks for being such a lovely customer! - Ling
---

Customer Letter: 487 / 1522
Barry says...

"LINGsCARS.com offers the kind of service we would all like to find, but seldom do. Very good communication, Ling was able to provide the exact model, colour and spec within a very short timescale. I would not hesitate to use your company again and I will recommend to people I know. The delivery of my SAAB 9-3 Convertible was very efficient and polite."

Barry

Editor Note: Barry, from start to finish you were so nice to me. I was so pleased you enjoyed getting your SAAB, plus you were great fun to deal with. Hope global warming makes having your roof down a pleasure, at least in the short term. In the long term, you might need to swap into a boat, as York always seems to be flooded! - Ling
---

Customer Letter: 486 / 1522
Nick says...

"A pleasure to deal with you, Ling. The Mazda 6 is great! You always kept me fully informed on the progress of my car delivery and responded to my emails quickly and efficiently. That's important to me. You also turned down the "Dragons' Den" offer. Good girl!"

Nick

Editor Note: Nick, good boy :). You were a lovely customer, always there when I needed to ask you a question. Glad you like your Mazda 6, these are great cars! - Ling
---

Customer Letter: 485 / 1522
Mark says...

"Ling! Many thanks for organising the Citroen C2. It turned up at 8am (as promised) from the other end of the country, delivered by a very helpful man. He took me through all aspects and operations of the car.

It is black with full tan leather. Looks really smart and everyone thinks £145 per month is a great deal. Two weeks down the line, I know of three other people who have gone to your site for a car already."

Mark

Editor Note: Wow, you got your car just before the bloody Frenchies went on strike at Aulnay and stopped production of the C2. Communists, probably! It is back online, now, and these full leather versions have been good sellers, great value. Always thankful for recommendations :) Glad the delivery guy got you out of bed, you youngsters are so damn lazy! - Ling
---

Customer Letter: 484 / 1522
Ian says...
"Other leasing companies said she wouldn't be able to honour her prices! WRONG!!!
Ling delivered the colour and trim of the Jaguar X-Type I wanted on time, as well. Who could ask for more? I recommend keeping customers updated with progress reports. Thanks, Ling."

Ian

Editor Note: Ian, I will let everyone into our secrets, we had some damn big arguments!!! It was over me telling you to chill, and you wanting info it was too early for me to give you. Cars are emotional things for everyone, but we made up and got there in the end. Your bloody Jag was delivered perfectly, apart from the tyre pressures being wrong. We were two stong headed idiots, eh? :) - Ling
---

Customer Letter: 483 / 1522
Trevor says...
"I have recently received delivery of my new BMW 318, this is the third car I have leased through Ling and each has gone very smoohly thanks to Ling's "customer care". I will soon be organising another car and look forward to dealing with Ling again."

Trevor

Editor Note: Trevor, I will tell everyone that previously you had a BMW 1-series and a Jaguar X-Type. Now you have a new 3-series BMW. You are the kind of customer that dealerships would die to get, and I am proud to say you choose me probably because we work so well together getting your cars, and we do not give each other bullshit. Glad you are happy, talk again soon! - Ling
---

Customer Letter: 482 / 1522
George says...

"Dear Ling,
YES! I have got the SAAB Convertible. Everything went smoothly collecting the car from the dealers.
I apologise for not having written to you sooner but I was away on business all last week and since then the weather has been amazing so we've been out visiting and enjoying the roof being down!!! The whole family have had nothing but a big grin on their faces since last week.

Thank you very much for your excellent service. I'll write a proper thank you letter over the next few days, but rest assured I am spreading the word about the Mighty Ling to everyone I meet."

George

Editor Note: Ed, you were so keen to get the bloody car, you drove to collect it, hehehe. So glad you are having the roof down, pleased you are happy with your new SAAB 9-3. You were quite lovely to deal with - Ling
---

Customer Letter: 481 / 1522
Irene says...

"Process of ordering and delivery of the Nissan Note to the Highlands of Scotland was very good."

Irene

Editor Note: Inverness is a lovely place, I have friends there! Several cars from me are already running around Inverness and Loch Ness. Thanks for your business, Irene! - Ling
---

Customer Letter: 480 / 1522
Malcolm says...

"After contacting so many so-called "TOP" contract hire companies, who promised everything and delivered nothing, I came across LINGsCARS.com. Ling was efficient and competitive and a pleasure to deal with. The SAAB 9-3 Convertible is a cracking car. Thanks for a great contract hire experience. Excellent delivery hand-over, the car was delivered on time. You have been very helpful throughout. Hope to deal with you again in 2009."

Malcolm

Editor Note: Mal, you were lovely, too! Glad to rescue your contract hire car deal other companies could not sort out. Black with parchment leather is a nice choice for your 9-3. Always happy to assist another ethnic minority person (Welsh), hehehe - Ling
---

Customer Letter: 479 / 1522
George says...
"Excellent marketing and fun website with very competitive prices. Ling, I think you are suffering on the customer service side because of your success. Time to take on extra help, perhaps? Overall, I am very pleased with my car. Service was first class but communication re delivery date was poor."

George

Editor Note: Kate, aaaaagh, we did have a nightmare with your Audi A3 delivery. The dealer was just so slow, in the end you chose to collect it yourself. These cars have a 12 week leadtime at the moment, I managed to get you a cancelled order sooner, but this meant I did not use my usual dealer and was out of control on the delivery. But at least you got your car in 7 weeks instead of 12! To me, that was a result even if it did not happen so smoothly, but a price worth paying :) - Ling
---

Customer Letter: 478 / 1522
Alex says...

"Ling provided a helpful, informative service. The website contains a comprehensive guide to contract hire, displayed in a concise, clear manner. The prices are very competitive. My Vauxhall Vectra was delivered on time, clean and in a pleasant manner. I would recommend using LINGsCARS.com to anyone who is looking for a great quote with a personal, helpful service. Ling; good luck for the future, I'm sure you will be a success in everything that you do. "

Alex

Editor Note: Wow! I deal with real Fame Academy!! Alex, thanks for clear letter of support, you were a lovely person to deal with! Enjoy Vectra - Ling
---

Customer Letter: 477 / 1522
Kevin says...

"I was initially slightly apprehensive of doing business with this somewhat bonkers Chinese lady with the unconventional website - however Ling offered the best deals around - no one could even get close to her quote! Ling offers the kind of customer service that I would happily pay more for, she even gave me her mobile number!!! Ps. car is also fantastic."

Kevin

Editor Note: Ah, this illustrates my point to other car dealers, Kevin. Car is secondary to service!!! Anyway, the dealer did mess up on delivery and caused a delay due to the transporter breaking down on way to Edinburgh. Not that that was the dealer fault, but their communication was slow. Still, it got there 1 day late, so not too bad. Zoom, zoom! - Ling
---

Customer Letter: 476 / 1522
Noel says...

"Customer service is not so much a matter of saying and doing all the right things to avoid being criticised, as it is a matter of creating a fun, professional atmosphere that makes a customer feel very clever for having to agreed to do business with you (You gottit Noel, not many people understand this, but must say, you gottit - Ling).

Ling understands this better than anyone, and that's on top of prices that can't be beat. There are so many contract hire companies to choose from, most of them with about as much personality as a combine harvester. I am very happy I chose LINGsCARS.com and will be back to do business again.

Bad point: Mazda delivered a car with not enough oil in it, terrible."

Noel

Editor Note: Noel, you must have degree in psychology as you are spot on with your analysis. Thanks for comments. Mazda, however... dispute that the car did not have enough oil. My view is "why dispute and argue?", Noel is obviously not stupid, why not just fix the problem and stop being so defensive? Mazda, you have managed to make a happy customer unhappy by having dealers that call people stupid. Plainly, that is not true of MY customers! Mazda also tried to charge my customer for this - I paid this bill immediately, myself, as Noel did not deserve this bill! How stupid and money grabbing can these garages and manufacturers get? Noel will certainly get another car from me, but I don't think it will be a Mazda! - Ling
---

Customer Letter: 475 / 1522
Michael says...

"Top website, top service, I would recommend to everyone. This is the easiest way to rent a car. Long live Ling!"

Michael

Editor Note: Michael, you write short and sweet letter, just like your short and sweet Mini Cooper! Thanks for being such an easy customer to handle, and thanks for waiting patiently while they built your Mini - Ling
---

Customer Letter: 474 / 1522
Lon says...

"Having been let down by two other leasing companies, I turned to Ling in a state of minor panic! With a really tight deadline, Ling not only delivered as promised but she made the whole experience a pleasure. There were no non-returned calls, no emails into black holes, just a responsive service with a great end product. As we are a small company, this type of service is so important - totally recommended 100%. The car was delivered on time, to the minute, friendly driver, clean car."

Lon

Editor Note: Lon, glad to be able to rescue your situation. I often wonder why most other companies are so bad at communication... dunno, really. But they are. It is not the rocket science, is it? - Ling
---

Customer Letter: 473 / 1522
Rev says...

"Ling, thanks for the excellent service AGAIN. This is my third car from you and each time your deal and your customer service excels. The car arrived on the right day and nice and early, exactly on time as ordered, ... but then what else should I have expected?"

Rev

Editor Note: Stuart, you are such a nice customer. Even though we have totally different views about the God, you are happy to deal with me and you recommend friends. I simply do my best and I bring you some business too, as my sister Shan is a Christian! Hope God has a sense of humour! - Ling
---

Customer Letter: 472 / 1522
Maurice says...

"Thank you! Top class service. Personal and speedy. Excellent car delivery!"

Maurice

Editor Note: Bloody short and sweet letter, but that is kind as it saves me typing, hehehehe. Enjoy X-Trail, cheap big car, Maurice! - Ling
---

Customer Letter: 471 / 1522
Vanessa says...

"My Mazda MX-5 is such a LUSH car!... And a great deal from Ling!
I am pleased to support Ling working for herself, I got personal service and that means a lot to me. Delivery excellent, service excellent, MX-5 delivered on time!"

Vanessa

Editor Note: Vanessa Margaret Ann Hyde, you were a LUSH customer. Piece of cake to deal with, friendly, charming and not at all awkward, hehehe. Look forward to having you back in 2-years - Ling
---

Customer Letter: 470 / 1522
David says...


"Fantastic service.
Personal and attentive.
Extremely responsive to queries.
Enjoyable and amusing intercourse. (!!!! - Ling)
Faultless service - would recommend to anyone.
Excellent car delivery, nothing to fault.
Your only challenge will be retaining all the above ingredients for success as you grow, which you surely will (whilst eating dragons for breakfast)!?!"

David

Editor Note: Well, thanks for all the bullet points, I will try to live up to them, David. I am aiming for a web 2.0 interface and I am currently building this which will enable me to double productivity. It's tough to increase business and retain control, but I am managing - just! - Ling
---

Customer Letter: 469 / 1522
David says...
Your only challenge will be retaining all the above ingredients for success as you grow, which you surely will (whilst eating dragons for breakfast)!?!

David

Editor Note: Well, thanks for all the bullet points, I will try to live up to them, David. I am aiming for a web 2.0 interface and I am currently building this which will enable me to double productivity. It's tough to increase business and retain control, but I am managing - just! - Ling
---

Customer Letter: 468 / 1522
Harry says...

"Personal Contract Hire was a completely new concept for me, and as an elderly gentleman entering his second childhood and getting a long wanted sports car (!) it was reassuring to be dealing with ONE person who seemed genuinely interested and who answered all my queries promptly.

The paperwork was a minimum and email communication great. All in all I am very pleased with the service and the car - it's just a pity I have no hair to blow in the wind!

Delivery of my car was good, I only met the delivery driver but the car was well prepared and came with petrol in the tank!"

Harry

Editor Note: Harry, you were the most polite and charming customer I have dealt with all year! You even tell me you have special name for Sundays "Henry", hehehe. This is your real name, and you tell me off when I use it! Thanks for being so kind to me and for sending such nice emails! Glue your wig on!!! - Ling
---

Customer Letter: 467 / 1522
Amanda says...


"Ying tong, ying tong, ying tong-o,
We went to Ling for a leased mo-mo,
She was great and the deal was cheap,
(a million times better than a dealership creep!)

So don't delay and use Ling too,
And let her do the biz for you,
We guarantee there's no girl finer,
Than the crazy bird who comes from China!"

Amanda

Editor Note: Amanda!!! What a beautiful song! Hehehe, you are so kind to write this for me. Me and the dealer did our best to get your car to you quickly, glad you told me delivery was "excellent"! You and hubby Andrew were 5-star customers - Ling
---

Customer Letter: 466 / 1522
Scott says...

"Many thanks for arranging the Mini Cooper for us, the car is great! Excellent service provided by Ling. As you know, the dealer messed the colour up, but Ling got it sorted and got us a free tank of fuel to boot. Great service and we will order again."

Scott

Editor Note: I had a hell of a day, this day, with deliveries! You ordered black car with white roof and mirrors, Scott. Bloody BMW Mini dealer delivered fully black car! Aaaaagh. Within 2-days he had re-painted the roof and mirrors white :). Just shows even BMW dealers get it wrong, huh? Luckily, they sorted it out very quickly after I shouted at them, hehehe - Ling
---

Customer Letter: 464 / 1522
Gary says...

"Dear Ling

Thank you very much for arranging the delivery of our new Mazda 5. The car is excellent, and such good value. I appreciate the hard work you put into my case when the paperwork got difficult (we struggled to find sufficient address proofs - Ling).

Car delivery excellent, driven to me with 100 miles on the clock.

I say "Ling for Prime Minister!!!"

Gary

Editor Note: Gary, the problem is that the finance companies are paranoid about ID theft. You didn't have enough proofs to hand, but by getting a letter from your bank, we sorted it. After that, your car was delivered fast :) So pleased you will vote for me, UK's first Chinese prime minister! - Ling
---
Search my letters page!

| | | |
| --- | --- | --- |
| From your area... | ...or from people... | ...or about a specific car! |
| | | |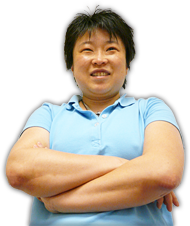 Online Service
Response Times
Quote > Proposal > Order > Delivery
79 CLIENTS IN 'PROPOSAL'
...LING REPLIES IN:
HRS : MINUTES sec
164 CLIENTS IN 'ORDER'
...LING REPLIES IN:
HRS : MINUTES sec
Customers use my secure LINGO management system.
Response times above based on last 4 hour period between
9am - 6pm, Mon to Fri -Ling

No Waiting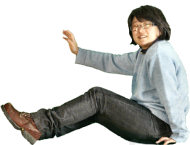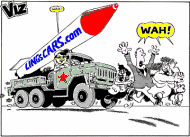 I am the Viz UK business ambassador!
Post me Ferrero-Rochers! Yum Yum!
Unlike most other internet car leasing sites, I publish all my contact information openly!
...so, you know who I am - Ling
THE UK's FAVOURITE
CAR LEASING WEBSITE!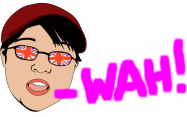 Boss: Ling Valentine MSc IoD
15 Riverside Studios
Newcastle Business Park
Newcastle upon Tyne, NE4 7YL
Tel 0191 460 9444
[email protected]
I prefer email to phone - Ling
VAT No: 866 0241 30
Co Reg No: 6178634
Consumer Credit Licence: 663330
Data Protection No: Z1098490
Best Before: 17/08/2007