CUSTOMER LETTERS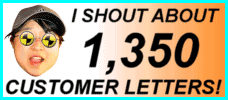 1522 LETTERS!
More customer letters than any other car sales site IN THE WHOLE WORLD! - Ling
You are viewing page 11 of 58 - go to page:
Search my letters page!

| | | |
| --- | --- | --- |
| From your area... | ...or from people... | ...or about a specific car! |
| | | |

Showing ALL my letters!



Customer Letter: 1283 / 1522
Marie says...

Loving our new Renault Koleos, Ling. It's a real head turner, and still the only one we've seen on the road. Thanks so much for sorting out such a great deal, on this our second car from you. We will be sure to be back at the end of the 3-years! Great car, great deal, great service. Your website is as crazy as you are. Excellent delivery of the Koleos, very efficient and on time.

Marie

Editor Note: Marie, always great to see customers returning to grab another car. These Koleoses (???) are really good value, cheaper than anything else in a similar size. I wish Renault took the same attitude with all their cars! You are a finance and admin professional, so glad you work out my deals are the best value, hehe. See you in 3-years! - Ling
---

Customer Letter: 1282 / 1522
John says...

Ling, only too happy to write a few words.

After some weeks of getting quotes from lease companies, I came across your wacky website. I thought I would give it a go. Well - from start to finish it has been the most efficient and at times entertaining way of leasing a car. Using the LINGO worked very well, within 5 weeks I had a brand new Honda Civic sitting on my drive.

Excellent delivery, on time, car looks good, delivered by a nice bloke.

John

Editor Note: Another Honda Civic bites the dust! I like selling these, John, because they keep the factory people in Swindon in jobs. You are a senior cleansing officer for the council in Leicester, so I am sure your Civic will stay nice and clen, hahaha. Thanks for being such a charmer to deal with! Glad you like wacky website and LINGO, for people reading, that is my back-end customer communication tool. It inserts chip under skin and irritates you by vibrating when new message arrives. Simple :) - Ling
---

Customer Letter: 1281 / 1522
Sandeep says...

I was very impressed by LingsCars...it was a friendly, informal service yet very professional and informative. Ling took my through the leasing system pain free and I got a very competitive deal. A colleague at work pays an extra £90 per month for the same car as me so I'm very grateful to have found this website! Thanks for all your help.

Sandeep

Editor Note: Wow, Sand, no problemo! I am amazed at that higher price, I often see this happening. Cars are "upsold" by some brokers making a ridiculous price. Thanks for comments. You are a clinical psychologist, so maybe you can diagnose me??? :) hahaha! Enjoy the Fiesta! - Ling
---

Customer Letter: 1280 / 1522
Gurpreet says...

Ling, you and your team were brilliant with my new Honda Civic! I will lease with you again when the time comes. Thanks for being so patient with me, those late night questions an your live chat did help me and helped annoy you! Thank you again and I hope to talk to you soon.

Gurpreet

Editor Note: Gurpreet, you were on that bloody chat every night at about 11pm :) We must have had about 30 live chats. You were very excited about getting your new Civic, I tried to speed it up as much as possible. I missed Newsnight for a whole 2 weeks, talking to you :) Every time I logged on - PING - up popped Gurpreet, hahaha! You are a very naughty Sikh, you cut your hair and I was disappointed not to see a bloody turban on your driving licence photo. However, not every Muslim customer has a beard or burkha either, so I will let you off. However, now you have a really nice shiny new Civic in beautiful Alabaster Silver, and you seem to love it! Talk soon, I will never take my teeth out of you, now. - Ling
---

Customer Letter: 1279 / 1522
Daina says...

I was still awaiting quotes from some other companies 6 months down the line, but Ling was very efficient and quick. Very good service - I have already recommended you to many friends. I love my new Ford Focus and I will get my next cars from Ling, too! Good delivery.

Daina

Editor Note: Daina, you are a veterinary in the North of Scotland. I expect you have enough trouble with all the pesky animals (and owners) to have to worry about dealing with car supply idiots. So, I am glad I came out top for you. Why some other companies don't perform - I don't know? They are silly for missing out on the business. Back to those cats and dogs (or cows) and hope the Focus Estate does the job, carrying all the pets around :). You also have a nice name! - Ling
---

Customer Letter: 1278 / 1522
Graham says...

For the money I was paying, I expected a Sinclair C5 to turn up. Imagine my surprise and delight when a spanking new Citroen C5 turned up instead! Impeccable delivery from the supplying dealer.

Graham

Editor Note: Graham, you are senior in the financial sector. Therefore, I am dead impressed when you say my deals are the best value for money you can find. The C5 is a really good car and you are correct; so cheap. It must be obvious to anyone reading that no one can do this any cheaper - if anyone considered options like a car loan or funding possibilities, then you would. Thanks so much for your kind letter, and good luck in the crunch. - Ling
---

Customer Letter: 1277 / 1522
Sean says...

Hi Ling! Leasing a car from your website has been a very entertaining process!!

The site is brilliant; wacky but brilliant. Updates were prompt, I felt like you were giving me 100% of your time, when in reality you have lots of customers to look after. The Honda Civic is great and I look forward to leasing from you again in 3-years! I have recommended you to all my friends. Excellent delivery, my Civic was delivered promptly.

Sean

Editor Note: Super duper, Sean. The Honda Civics are so cheap and British built! I would expect you to be happy, it is hard to beat the car and the deal. I have 200 customers in process, but I aim to give very personal service - I'm so pleased you like it. See you soon! - Ling
---

Customer Letter: 1276 / 1522
Daniel says...

Hi Ling, the SAAB 9-3 is great, thank you for all your help. The process of leasing a car from you was so simple, the information you gave me was easy to understand. I will be back in 3-years for another car. Delivery was excellent, very vlear and helpful. A1!

Daniel

Editor Note: Danny, well, you are a rail operator. I guess that means you play with trains every day, but in your case the Freightliner Heavy Haul ones. Sorry I could not supply a Hornby brand car, hahaha. Glad you are happy, that puts a smile on my face. - Ling
---

Customer Letter: 1275 / 1522
Christine says...

After trawling the Internet forever, I stumbled across Ling's site and was instantly attracted to the craziness of it all! A great website which is fun to use - very competitive prices - and instant answers to any queries. FUN FUN FUN and I love my new Astra Twintop. Good delivery, no problems.

Christine

Editor Note: That's what I like to hear, Chris! I put a lot of effort into my website. Glad you enjoy it. Fun from my end, too! Now, get the roof down on your Twintop and soak up those rays! - Ling
---

Customer Letter: 1274 / 1522
James says...

Special deal on my SAAB 9-3 Sportwagon, excellent service and great communication. Will deal with Ling again in the future. Ling's staff are great, too. Great freebies, I'm hoping to get to China soon to spend all that free money! Excellent delivery from the dealer, no problems, good communication.

James

Editor Note: You have a new SAAB Sportwagon at a great price, James! Hope you enjoy it along with your easter eggs up in Shetland! My God, you must have nose bleeds every day, being that far North. Thanks for kind words, it's great when customers are so happy. I'm particularly pleased you felt my communication was good, this is an area where I am world leader :) See you in a few years! - Ling
---

Customer Letter: 1273 / 1522
Richard says...

As a first time leaser, initially I was worried about doing this sort of business by computer. My first contact with Ling gave me peace of mind and relaxed me into the agreement process. There was always someone easy to contact by the internet. Always a very quick efficient response, I could not believe how quickly the whole process went. I have no problem recommending Ling and her site. Good delivery, the Volvo arrived at the agreed time. Thanks very much.

Richard

Editor Note: Richard, you are a Field Team Manager for N Power, so you know all about converting customers. I am glad I converted you :) The Volvo C30 is a great car at a cheap price, so you did well to choose this model. You relaxed into the cmputer ordering process, the graet thing about my system is there is a human always 2 minutes away (usually me) if you have any problem. See you in a few years :) Thanks again! - Ling
---

Customer Letter: 1272 / 1522
Colin says...

A faultless service. Ling provided an honest and very responsive dialogue throughout, giving me confidence that she would deliver exactly what it says on the tin. No other lease company came close on price or service. At this price, why buy? Excellent delivery from the supplying dealer, excellent handover.

Colin

Editor Note: Colin, as you a serving RAF officer, I withhold your address for security from terrorist assholes. You are correct; why buy? This car was a brilliant bargain. I am happy to meet your standards on sevice, officers in the armed forces have very high standards. You were great to deal with. Tally Ho in your new C5, eh? - Ling
---

Customer Letter: 1271 / 1522
David says...

Although I could have got a car for a few pounds less (really??? Never! - Ling), Ling was much more helpful and has an interesting website. Also, i had a problem with my emails, but I was able to use Ling's secure "LINGO" system with no problem. Everything was made very easy, I know exactly what was going on. My new Fiesta arrived when Ling said it would. VERY PLEASED. Delivery had 46 miles on the clock. Good.

David

Editor Note: David, when you compare prices, remember that many companies have hidden fees and "document" charges. I avoid these whenever possible. So, the screen price on competitor sites does not always reflect what you will pay. In fact, most competitor car leasing websites are illegal in the way they represent VAT. However, you sound really pleased to choose me and I say THANKS to you for being a star customer. So pleased you like the LINGO system. - Ling
---

Customer Letter: 1270 / 1522
Vivien says...
Ling, everything went great with my new Audi A3. Service was superb, with no complaints. Well done!!! Excellent car delivery.

Vivien

Editor Note: Vivien, great to hear you are a happy bunny at Easter. These A3s are great cars for a cheap price. I'm really pleased you love your new car. - Ling
---

Customer Letter: 1269 / 1522
Katie says...

What fantastic service, the speed from the original enquiry to getting my new Picasso was super - just 10 days.

What can you say about Ling? She made me laugh so much, her wittiness is something else, but she is also an extremely efficient person to deal with. One word sums up LINGsCARS - OUTSTANDING!! Delivery of my new car was excellent, car was lacking the radio handbook, though.

Katie

Editor Note: Well, Kate - thanks! It is so lovely to deal with customers like you, you make all my efforts worthwhile. The radio handbook is on backorder, however if you stab lots of buttons I am sure it will play Radio 2. Are you a relation to Jeremy Vine??? This supplier is so good, delivery is always very fast. I cannot always do cars this quickly. Thanks so much for the letter :) - Ling
---

Customer Letter: 1268 / 1522
Marcus says...
Excellent service, as always. Sure to use you again.

Marcus

Editor Note: Marcus, you are famous in my office for your short (but sweet) comments. You have had LOADS of cars from me. We have to take care of some security issues as you are a criminal lawyer, but we always manage to overcome the restrictions you like to be placed on your personal information. Thanks again, enjoy the new Astra! - Ling
---

Customer Letter: 1267 / 1522
Phil says...

Most of the other firms we approached were a pain in the arse and were trying to lift our legs with the price. We approached Ling, got a good price straight away and found it really easy to deal with her. Ling was £100 per month cheaper than some of the rip off merchants. The car was delivered on time and we will have no hesitation in dealing with Ling next time around. Excellent delivery.


Who needs a skip when you've got a SAAB Sportwagon??? Hahahaha! - Ling
Phil

Editor Note: Phil, well, you own a waste disposal company so I expect you get tired of messing around with rubbish, hahaha! Why other firms try to charge too much and give you problems, I don't know. Really lovely to deal with you and you were lovely. Thanks so much for the business :) Enjoy the SAAB Sportwagon! - Ling
---

Customer Letter: 1266 / 1522
Steven says...

Fantastic! It was a pleasure to experience such a trouble-free transaction. I kept waiting for a problem to occur - it never did!

I will not hesitate to use Ling again and I thoroughly recommend her to others. Excellent delivery of my new Vauxhall Antara. Helpful, polite and fully explained all aspects of the car.

Steven

Editor Note: Well, well, Steve - I never thought I would get a spark of emotion from an HMRC person :) Hehehe, but you were great. If only my local VAT office were as friendly to me. Hope you and Kate have a great time with your new Antara. I will pass on regards to the supplier, they did a good job. Thanks for sweet letter saying sugary things. Now, I look forward to my next Corporation Tax bill. - Ling
---

Customer Letter: 1265 / 1522
Matthew says...

This is my second car from Ling and again it was a pain free process. Good value and excellent service. Ling is a bit different, and I like that. Excellent delivery of my new Koleos. Thanks again.

Matthew

Editor Note: Yep, Matthew, you are one of my best Solicitor clients. You are a Polish descent person, and I love to deal with multi-ethnic clients :) I always worry about making a tiny mistake and getting sued, hahaha. This Renault Koleos replaces a Citroen C4 you had last time. - Ling
---

Customer Letter: 1264 / 1522
John says...

Ling has given great service all the way through with sound and secure communications. I will certainly be leasing with her again, soon. The new Ford Fiesta was everything promised and was well delivered. Excellent. I'm very, very happy and I fully recommend!

John

Editor Note: Jonroxxxxx, hahaha. As a company director for Rockingham Display Ltd, I appreciate your comments. It's always nice to get letters about good service from another boss. Fiestas = brilliant cars. Looking forward to more orders :) Bring them on, hahaha. - Ling
---

Customer Letter: 1263 / 1522
Vivienne says...

Great service, questions answered immediately. Nothing was too much trouble, Ling goes the extra mile. Website LINGO system showing the progress of the application and car from initial enquiry to delivery is excellent. Good delivery, but my new Peugeot 4007 was slightly scratched and still awaiting resolution.



Quite terrible scratch - Ling

Just one more thing, Ling - do the Chinese really wrap Polo mints individually?

Vivienne

Editor Note: Viv, yes, hahaha, labour is cheap in China, there is a factory with 5,000 people and all they do all day is wrap polos. :) The scratch was annoying, it will have spoiled your enjoyment of the car. It is a terrible thing. The dealer is booking a scratch-away service to visit you. I am in discussion about that. If that cannot make it perfect, then the car will be taken to be made perfect. Car will be as good as new (it is new!) :) I show the scratch publicly because I do not like to hide this stuff! Real-life happens sometimes. Apart from that small delivery problem, you have a fantastic car at a cheap price. Those 4007s have loads of equipment! Enjoy it. Glad you like the service and LINGO so much, thanks for the comments.

UPDATE: The supplier contacted you Viv. They say: "All in hand. We hiring a car for Viv this week. Taking it down to her to use for three or four days while the Peugeot 4007 is repaired by a reputable bodyshop that does all the sales work for the Perrys Group. It will be as good as new" I want everyone reading this to know a) accidents do happen, b) they get fixed when the customers are mine. - Ling
---

Customer Letter: 1261 / 1522
John says...

Absolutely faultless service from Ling. From start to finish she kept me informed of the progress of my application. The new Honda Civic is a dream. I would highly recommend Ling's service to anyone (I already have). Absolutely no complaints. Excellent delivery of my new Civic - prompt, polite, courteous, A1.

John

Editor Note: John, well you are a busy man at the moment, as you are an Employment Advisor. Thanks for the brilliant letter, it's great to deal with a customer with such a sense of humour :) The Civics are really great cars, and built in the UK! Enjoy it! - Ling
---

Customer Letter: 1260 / 1522
Ivor says...
The new Audi A3 is great, I feel good and it's all thanks to you, Ling! From the start I must admit I thought "oh dear, what's all this about", but now I look forward to the sweets and all your sayings. Thanks Ling. Your help is always welcome. Good delivery.

Ivor

Editor Note: Ivor, thanks for that letter. I often think "oh dear, what's all this about", hahahaha! Surely you didn't eat the sweets? That's what has made you feel good. Avoid drug tests for the next 3-months. Enjoy the A3 :) - Ling
---

Customer Letter: 1259 / 1522
Michael says...

LINGsCARS provides a fantastic, efficient service. My new Fiesta arrived on time and in perfect condition. I cannot fault anything! I have and will continue to recommend LINGsCARS to friends and family... to anyone I meet, really! Just wish I had found you sooner and I will never go anywhere else. Excellent delivery, car arrived in perfect condition.

Michael

Editor Note: Yo, Mick! You are an Environmental Office with a new environmentally-friendly car! Blyth Valley Council should be proud you are reducing CO2 emissions in their area. It was strange to have a request for a wind turbine drive car, all you need to do is avoid low bridges with the propeller blades. Enjoy your new Fiesta! - Ling
---

Customer Letter: 1258 / 1522
Jason says...

Ling. This has been a totally hassle-free procedure from start to finish. My new Mondeo is fantastic, your customer service cannot be faulted. I have gone form an old MING mobile to a brand new LING mobile in a few easy steps. See you soon. Good delivery, the car was driven to me and had 180 miles on the clock.

Jason

Editor Note: Jay, you are the owner of a Shoe and Key shop in the UK gun capital, Nottingham. Therefore, I supplied the SVO Mondeo version (Iraq model) with anti-ballistic glass and bulletproof doors. Hope you like. Make sure you don't use the CS gas dispensers in a built-up area. Roof-mounted machinegun mount was removed at your request, are you sure that wasn't a mistake? If you need a new key, why not cut it yourself? Have a great time in the Mondeo :) - Ling
---
Search my letters page!

| | | |
| --- | --- | --- |
| From your area... | ...or from people... | ...or about a specific car! |
| | | |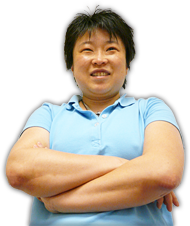 Online Service
Response Times
Quote > Proposal > Order > Delivery
75 CLIENTS IN 'PROPOSAL'
...LING REPLIES IN:
HRS : MINUTES sec
142 CLIENTS IN 'ORDER'
...LING REPLIES IN:
HRS : MINUTES sec
Customers use my secure LINGO management system.
Response times above based on last 4 hour period between
9am - 6pm, Mon to Fri -Ling

No Waiting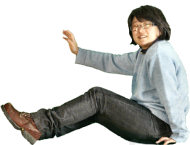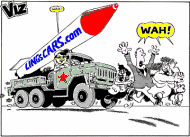 I am the Viz UK business ambassador!
Post me Ferrero-Rochers! Yum Yum!
Unlike most other internet car leasing sites, I publish all my contact information openly!
...so, you know who I am - Ling
THE UK's FAVOURITE
CAR LEASING WEBSITE!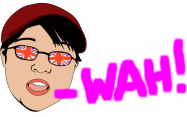 Boss: Ling Valentine MSc IoD
15 Riverside Studios
Newcastle Business Park
Newcastle upon Tyne, NE4 7YL
Tel 0191 460 9444
[email protected]
I prefer email to phone - Ling
VAT No: 866 0241 30
Co Reg No: 6178634
Consumer Credit Licence: 663330
Data Protection No: Z1098490
Best Before: 17/08/2007