Yes, this scruffy mental oriental sold £85,000,000 of new cars in the UK in 2015 - unbelievable, but quite true.
HOW IT
WORKS!

Easy, hahaha! Have you ever rented a self-drive car for a day or a week?


Well, Contract Hire or "Leasing" is exactly the same (except it's much cheaper), just for a longer period. Easy, isn't it? It's available for private individuals. You may have seen me turning Duncan Ballantyne down for investment on BBC Dragons' Den!



With my deals, you get a brand new car with zero miles on the clock, delivered to your door. The new car is fully taxed and has the full manufacturer's warranty and AA cover.

It has proper New Car Smell; you know this smell? MMMMM! You then run this new car for 12, 18, 24 or 36 months depending on the term, and run it within an agreed mileage limit (usually 10,000, 15,000 or 20,000 miles per year).

If you exceed the mileage limit, you pay for extra miles at (typically) 4p - 10p per extra mile. This is known as the excess mileage rate.
You need to insure the car fully comp, as normal with any new car. The car can be used for any purpose, or driven by anyone you choose. In effect, it is your own brand new car for the length of the hire period.

You can take it abroad. I sent 2 Gateshead lads to Ulan Bator in a Cinquecento once (left). That was damn big mistake. I suggest you do not use contract hire car for this, hahaha!
At the manufacturer's service intervals, the car will need a service, which you are responsible for. Of course, as it's a brand-new car, tyres/brakes etc will probably last out the contract so you'll only have a basic oil and filter service to pay for.

Local franchised dealer will sort out any warranty problems for free, but on most contracts (except VW group) any VAT registered garage can service car very cheap. Mainly, you can avoid manufacturer agents, they are damn expensive.

You only need to have an MOT if your contract is over 3 years (some 3 year contracts will apply, please check your contract terms). As a bonus to add to your lower motoring costs, you will get every subsequent year's road tax sent to you free of charge, saving you up to £385 per year, or £1,155 on a 3-year contract! (on occasional Daimler contracts, subsequent year's road tax is chargeable, this is less than 1% of my deals).
Personal contract hire is a fantastic way to lock down your motoring costs for a private motorist, with no real risk at the end of the contract.




At the end of the contract, the car is collected from you and you have no further obligations. You do not buy the car, nor do you have a "balloon" payment.

Simply give it back! Of course, the car should be fair and reasonable condition commensurate with its age and mileage. If it's not, you'll be charged for any damage. But to me that's common sense. I have car-return advice sheet PDF. Please to read/print!
So, why is LINGsCARS.com able to offer better value than other suppliers? Because my company is run by me: Ling! Small doesn't mean worse! I have virtually no overheads, I have no glass palace or dealership overheads - and of course you always get personal service. I am fully computerised and incredibly efficient; I have to be. LINGsCARS.com supplies between 100-250 cars per month, to many, many customers. I sell over £3m of cars a month!
In 2008, I supplied over £35 million of new cars of all makes.


Many large organisations such as CD Bramall, Perrys, Lombard, Lex, Pendragon, Network, Citroen Finance, and Renault UK and loads of other suppliers queue up to make their cars available to me at LINGsCARS.com.

Why? Because they know they will benefit from a supply of ready and waiting quality customers, fast sales and efficient communications. I get my car deals from many sources, main dealers, finance companies, or I work them out myself using different finance companies.
Main dealers I use include; Audi, Alfa Romeo, BMW, Cadillac, Chevrolet, Chrysler, Citroen, Dodge, Fiat, Ford, Honda, Hummer, Hyundai, Jaguar, Jeep, Kia, Land Rover, Lexus, Lotus, Mazda (boo), Mercedes-Benz, MG (new improved Chinese joke version!), Mini, Mitsubishi, Nissan, Peugeot, Proton, Renault, Saab, Seat, Skoda, Smart, Ssangyoung (North Korean??) Subaru, Suzuki, Toyota, Vauxhall, Volkswagen (or VW), and Volvo. Amazing, huh???

I hope this gives you a clear explanation to Contract Hire and Personal Contract Hire, and that it explains why LINGsCARS.com can supply brand-new cars and vans that are such stunning value. Do I type too much info? If you think too much, stop reading it! - Ling


Step-by step guide to Contract Hiring a car

1. Choose your car

I recommend that you choose from the website's list of cheapest deals, as this contains my best value, most readily available models. Alternatively, I can find you a bespoke car or van, if you simply ask using my quote form.



I only select the cheapest deals, and I know I don't have the widest selection in the world (I don't want to waste your time with uncompetitive cars), but I usually list over 500 cars and vans. The primary difference between business and personal contract hire is just the VAT exclusion/inclusion in the price.

2. Fill in an online proposal (paper form also available)

You can get a printable or online version of my proposal form here on the website. Because the proposal form contains so much information which you may have to look up, it is fully protected on a secure server and security certificate. If it's a paper form, I need it signed.

3. Send the proposal form to me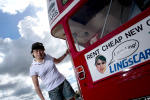 When you have made sure you have completed ALL the information on the proposal form, press the submit button (duh!) on the online form, or scan and email it. I may require from business customers a copy of your latest accounts or P&L and balance sheet for the benefit of the finance company (I will advise you of this, it depends on a number of factors such as credit scoring, number of years trading, etc). From private customers, maybe I need a recent gas/water/electric bill, or bank statement to prove address, to prevent identity fraud. You will always need a copy of your full UK Driving Licence, or passport.

In order that they may assess your suitability for credit, finance providers and some other service providers will make a search with a credit reference agency and this will leave a footprint on your credit file. If you are a company or partnership, they will also make enquiries about the director(s) or partners with a credit reference agency. Some funders and service providers may carry out searches periodically after the inception of an agreement if they supply a credit line.

4. Wait for an order form, then sign it - at this stage you will commit to the car

When finance approval has been completed, I will email you an order form for your car. A signed order form commits you to ordering the car. Check it, print it, sign it, indicate your colour choice, then scan/email it back to me. I then confirm and order the car and confirm the lead time.

5. Sign finance documents and wait for delivery of your car

Usually, I will post (for security reasons) documents to be signed before delivery of your car. These need to be completed and returned, swiftly, usually together with the initial payment. Occasionally, I will arrange delivery of your car with finance documents to be signed at the same time, but this is not typical. More proofs may be required. All this is to protect your identity. Delivery is free, usually to your home or work address, whichever is most convenient.


6. Enjoy your car!

You need to insure your car, but anyone you choose can drive it. Treat it as you would treat your own personal car. You have full UK manufacturer's warranty and whatever breakdown cover the manufacturer applies. Usually, servicing is your own responsibility. With all the money you have saved, book yourself a nice expensive holiday, or buy a diamond ring!

7. Prepare for, then return your car at end of contract

Simply, your car needs to be in a condition commensurate with its age and mileage. This is common sense. A useful guide wot I wrote (heh) is available in PDF format to read/print here. You just hand the car back. It is collected directly from you at your address.

Any questions?

You can talk to me on the phone on 0191 460 9444 or send me an email (email gets a very fast response - faster than phone message), or live text-chat to me by using the button below the page header. I'll be glad to answer any questions.
I am Ling! You can trust me!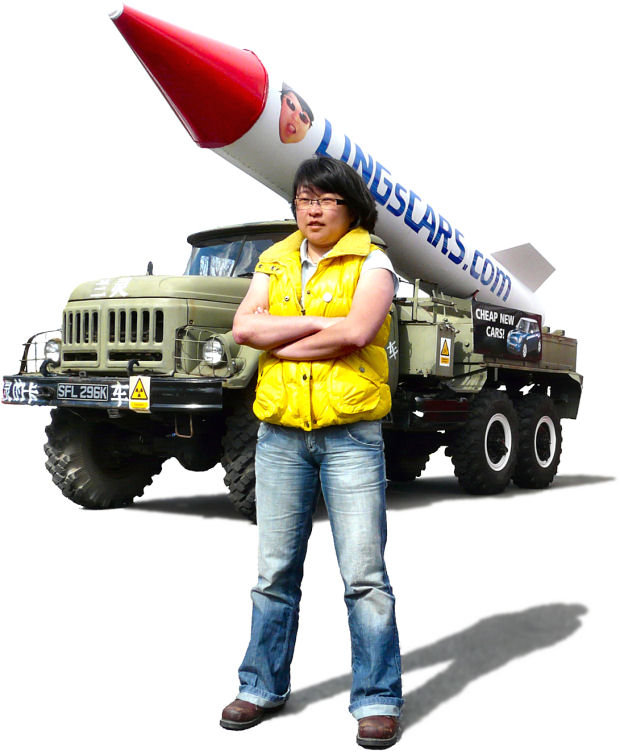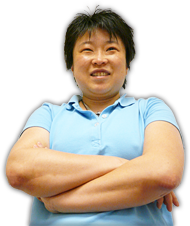 Online Service
Response Times
Quote > Proposal > Order > Delivery
78 CLIENTS IN 'PROPOSAL'
...LING REPLIES IN:
HRS : MINUTES sec
164 CLIENTS IN 'ORDER'
...LING REPLIES IN:
HRS : MINUTES sec
Customers use my secure LINGO management system.
Response times above based on last 4 hour period between
9am - 6pm, Mon to Fri -Ling

No Waiting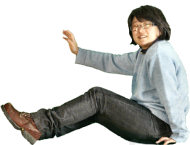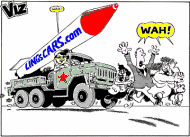 I am the Viz UK business ambassador!
Post me Ferrero-Rochers! Yum Yum!
Unlike most other internet car leasing sites, I publish all my contact information openly!
...so, you know who I am - Ling
THE UK's FAVOURITE
CAR LEASING WEBSITE!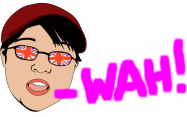 Boss: Ling Valentine MSc IoD
15 Riverside Studios
Newcastle Business Park
Newcastle upon Tyne, NE4 7YL
Tel 0191 460 9444
[email protected]
I prefer email to phone - Ling
VAT No: 866 0241 30
Co Reg No: 6178634
Consumer Credit Licence: 663330
Data Protection No: Z1098490
Best Before: 17/08/2007