CUSTOMER LETTERS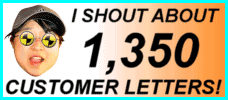 1522 LETTERS!
More customer letters than any other car sales site IN THE WHOLE WORLD! - Ling
You are viewing page 27 of 58 - go to page:
Search my letters page!

| | | |
| --- | --- | --- |
| From your area... | ...or from people... | ...or about a specific car! |
| | | |

Showing ALL my letters!



Customer Letter: 873 / 1522
Jonathan says...

Ling is a car-buying revolution. I was able to test-drive the model at a local dealer and then ordered online. Ling really understands customer service, the process was easy and the car was delivered on time to Winchester. Delivery was excellent, a clean car, hassle free delivery and a charming driver. I will use LINGsCARS again! Thank you.

Jonathan

Editor Note: No, no... thank YOU, Jonathan! You are a solicitor, so I appreciate your statement, for the benefit of the tape :). Please enjoy your new Corolla verso, these cars are 1) cheap, 2) great, 3) reliable. Toyota dealers know the meaning of good service... usually. This one is great. The dealers generally hate me for the way you can test drive in person then buy online. They usually scream at me. Go and sue someone for a small injury and pay for your diesel for the next year! :) Enjoy! - Ling
---

Customer Letter: 872 / 1522
Leslie says...

Ling - I am more than happy with the service you have provided throughout. I am very happy with the car - an Audi A6 Avant, and the price, which was very competitive.

I also appreciate the way you handled the concerns that arose. I have told several friends to visit your website when next considering replacing their cars.

The dealer was average - I thought their performance let you down.

Leslie

Editor Note: Wow, it is not often when I am let down by an Audi delivery! I will have words with them. Maybe they just wanted to escape from Norfolk, you know they may have got a nose-bleed, it's so far for them, poor things. It's great that you were so pleased and I look forward to talking to your pals. You are MD of a property development firm, so I appreciate your views, from one business owner to another. Thanks! - Ling
---

Customer Letter: 871 / 1522
Marcus says...

Once again, an excellent service provided for our new BMW 3-Series Coupe. Everything ran smoothly and Ling was extremely helpful every step of the way. Thanks!

Marcus

Editor Note: Marcus, you are my favourite criminal lawyer, if ever i end up in jail, i will give you a call. Thanks for being so lovely. As requested, I have posted you a batch of Chinese Polos (your favourite sweets). Go drive! You have had so many cars now, I lose track! Enjoy your Audi 3-series hatchback 4x4 5dr hybrid convertible :) - Ling
---

Customer Letter: 870 / 1522
Alyson says...

Dear Ling,

We love our Nissan Micra, thank you so much for your very efficient and professional service in arranging our lease and supplying the car in such a short time. We have recommended your services to lots of people. Expect to be very busy! Excellent delivery and a very helpful and pleasant driver!

Alyson

Editor Note: Great! Alyson, you live so close to me, I pass your house every time I drive to the Toon. If I see you, I will stop and have a chat. Thanks for your help in sorting the paperwork so fast, it enabled me to arrange the fast delivery. Go drive your Micra! - Ling
---

Customer Letter: 869 / 1522
Louise says...

Ling provided a great, fast, informative service. Reliable information and a lot of help for a new leasee like me! the Grande Punto is great and does its job well. I will recommend Ling to anyone looking to lease instead of buy a car. Thanks again for your help. Good delivery; the car arrived on time, but the driver was in a rush to get away.

Louise

Editor Note: Ooooops, I will have a word with the delivery company and ask them to spend more time detailing the controls etc, thanks for that info, Louise. I'm happy that you are pleased with my service and hope you enjoy the Fiat. Thanks for your opinions - appreciated! - Ling
---

Customer Letter: 868 / 1522
David says...

The A-Class was delivered today Ling. Thanks so much for your excellent service.

It took exactly 2 weeks from subitting my first proposal form, to having a shiny black new Mercedes A-Class outside my house, for an amazing price of £170 per month including VAT. I have since found other PCH Brokers offering the same car for up to £267 per month, so you can imagine how pleased I am!

The car was driven up from Exeter by a friendly driver, who showed me all of the controls and paperwork that come with the car. Overall, it has been a brilliant way of getting a new Mercedes. Every email I sent you was answered almost immediately, and even when there was a slight delay in delivery (of only 1 day), you called me as soon as you could to let me know.

I will finish by saying that anyone that gets a Personal Contract Hire car in the UK from anyone other than Ling, is an absolute fool, an idiot, and must have more money than common sense. Thanks again!

David

Editor Note: David, you are bloody superstar. This was a dead cheap Merc A Class and it was delivered very quickly. I am so pleased I saved you £100/month, that's £3,800 you have left in your bank. You can afford a massive diamond ring for your wife! Enjoy the A Class, use a big Krooklock in Easington!!! :) - Ling
---

Customer Letter: 867 / 1522
Gordon says...

Hello Ling, many thanks for your help in securing the registration number for my impending Nissan Qashqai. I am more than impressed by your efficiency in dealing with client problems. It is very inspiring to witness at first hand the speed in which you respond with advice and guidance to daily business. A grateful client, thank you Ling.

Gordon

Editor Note: Wow, a lovely letter and I haven't even delivered the bloody car yet! :) No problem, I try to do things as fast as possible, Gordon. Don't get shot in Nottingham while you are waiting for your car. - Ling
---

Customer Letter: 866 / 1522
Clive says...

Having been a user of PCP type rental for a few years, I know what to expect. Ling was very professional, as were all of her staff that I spoke to, too.

Nothing was too much trouble, every query I had was answered quickly and in a friendly manner. Ling does what she says, and that gave me confidence. I wouldn't bother to go anywhere else next time, as the service from Ling was exceptional.

Excellent delivery, promised before noon and my Volvo XC90 arrived (by transporter) at 9.30 am. It is refreshing to deal with honest, professional people who's word is their bond. I'll be back to Ling very soon when my other Merc is due for replacement.

Clive

Editor Note: Clive, well, I did my best. Phew, thank goodness it was good enough. I like to deal with customers who have leased before, it means you know what will happen - except I try to make it better. That XC 90 is a great car, enjoy it, look forward to your next order. Thanks for the letter! - Ling
---

Customer Letter: 865 / 1522
Antonio says...

Thank you very much for a great service. All the paperwork was quick and easy. Delivery of my new Lexus IS 220 was excellent - even free training on how to use all the gadgets. Extremely good. I would recommend LINGsCARS to anyone (I'm doing it!).

Antonio

Editor Note: Tony, you are a bloody star, thanks for passing my name around, I appreciate it. Your Lexus was cheap, fast and is a beautiful new car - I hope you are very happy with it. As you are a database administrator in the gun capital of the UK (hehehe), I appreciate your comments about my service. We both know the answer to EVERYTHING is "a database". - Ling
---

Customer Letter: 864 / 1522
Leigh says...

Well, who would have thought you could buy a car without speaking to anyone!?!

This is exactly what I did (not that I wouldn't have minded speaking to Ling, though). The whole deal on my new Renault Megane Coupe Cabrio was done very efficiently by email. All questions were answered very promptly and all my options and changes of mind were dealt with understandingly and without hesitation.

Service brilliant - car brilliant. Back in 12 months for another, hopefully. Delivery all as arranged, excellent!

Leigh

Editor Note: Wow. Wow. Wow. I did not deliberately not speak to you Leigh, hehehe. But everything went so smoothly without human intervention needed on the phone. Lovely. This keeps my costs down and means I can knock out the cars even cheaper. Great! All you need now is some sunshine for the Megane CC! Thanks for the letter. - Ling
---

Customer Letter: 863 / 1522
Terry says...

Ling, your service was very good. You gave speedy feedback, which made it easy for me to decide which car to choose; a Vauxhall Zafira. Thanks for your assistance.

Terry

Editor Note: I love to get letters from Finance Directors. I'm glad you are happy with my service, Terry, but a FINANCE DIRECTOR means I get the prices right too. I do this by cutting the overheads. Thanks for being a sweet customer! - Ling
---

Customer Letter: 862 / 1522
Rachael says...

It has been a pleasure doing business with you. You responded immediately to all my emails and I was fully aware of the current status of the Freelander.

My Land Rover is perfect. I have passed on your details to a friend of mine who will hopefully be buying from you too. Freelander was delivered when stated in A1 condition. Excellent all round!!!

Rachael

Editor Note: Well, you might need your 4x4 in the wilds of West Yorkshire in winter, Rachael! It can get very snowy there. I'm glad you are very happy with your new Land Rover, these Freelanders are lovely cars, much better than the old ones. See you again (and your friend), soon! - Ling
---

Customer Letter: 861 / 1522
Vince says...

Ling

I searched the net for hours, just trying to find a car,
The price of some were crazy, and well overpriced by far,
I then found a site which offered, a truly and wonderful deal,
I rubbed my eyes with excitement, and couldn't believe it was real.

A price so good for rental, for over 3 years or 2,
Affordable with quality and even assurances too,
I inquired by mail to explore this, as it was a remarkable thing,
Within 14 days of that mail, I now have a great car from Ling!

Vince

Editor Note: My God, Vince, you are completely mental, but lovely to write me this poem! Thanks so much. You had one of the cheapest big cars (Kia Magentis) I have sold in ages... less than £200/month for a 2.7 V6!! Wow. As you a service delivery manager for Dell, I really appreciate your thoughts on my service. - Ling
---

Customer Letter: 860 / 1522
Gillian says...

Ling

The car arrived on Valentine's Day so very appropriate! It has 130 miles on the clock. No scratches knocks etc.

I am really pleased with the vehicle. It drives well, the colour is great and certainly the right choice. The delivery was bang on time as the delivery company had confirmed. Thank you for the car mats. Despite being universal, they fit well and don't appear to be moving about as you predicted. I have been very impressed with the whole affair and it has been one of the most painless processes I have ever been through. Great business Ling. I could visit the website everyday just for entertainment and have told so many people about it. You may even have a colleague approach you soon. The envelopes are a joy and I shall keep them for some time! You just don't miss and opportunity do you?

In my line of work (Community Safety Manager, Wycombe District Council) I am always looking for new opportunities to encourage people to take care of their possessions, especially those they leave on display in cars. With you be very canny in your advertising I do wonder if you would consider also giving your customers a key ring for their new car keys and whilst taking the opportunity to advertise Lingscars.com on one side you could put a community safety message on the other. 'Have you left items on display?' 'Have you removed your Sat Nav?' 'Thieves are opportunists - don't give them the opportunity'. Like you I like to look for chances to promote my work and encourage every one to help cut crime. Just an idea!

Gillian

Editor Note: Gilly, Thanks so much for the letter!! Yes, I used to give key rings, but I experiment with many ideas, one being the car mats. Re the key rings, I would.... but I would phrase it in a more direct manner by saying "It is stupid to leave stuff... etc". Do people need telling this? It is a bit like saying don't put your fingers in a plug socket. I have a problem with overheads in that giving so much away (even £1 keyrings) all adds up :) Is there a council budget somewhere, to subsidise this stuff??? Apart from that, I'm glad you love your new car! - Ling
---

Customer Letter: 859 / 1522
Robert says...

Can I say on behalf of Pauline and myself, thanks very much for an outstanding service, you were there to guide from inception to completion and with a turn around of less than 2 weeks that was fantastic.

Robert

Editor Note: Hahaha, I am amazed! Miracles CAN happen! That was so fast. It helped that you were very good at the paperwork. Thanks, Robert and Pauline. Enjoy the Picanto!! - Ling
---

Customer Letter: 858 / 1522
Marcus says...

Excellent services provided with our new Renault Clio.

Marcus

Editor Note: Marcus, are you trying for the "shortest letter award"??? Hehehe. You even got a 5dr car for the price of a 3 door Clio! You have had many cars from me. Speak to you soon!! - Ling
---

Customer Letter: 857 / 1522
David says...

Long Live Ling!!!

Best deals on wheels and so much more FUN than your regular dodgy dealer. The paperwork got a little lost, but we will forgive Ling anything. Excellent delivery of my Kia Picanto, and a friendly drop-off.

David

Editor Note: David, you were a victim of the postal strike! Despite the fact that I sent all your stuff to the finance company special delivery, it still remains undelivered to this day. Bloody post office! Grrrr. Still, it didn't stop you getting your car on time :) Enjoy, you are a repeating customer. You are Europe's Biggest Online Giftware Wholesaler. Ancient Wisdom has over 10000 exotic, interesting & unique product lines spread over approaching 1000 web pages all available to order on-line for delivery next day in the UK (well you do your best). I am so pleased you used MY website to get your cars! - Ling
---

Customer Letter: 856 / 1522
Peter says...

I used Ling to contract hire a BMW 3-series Coupe recently and I found her service first class. Ling made the whole experience much quicker, easier and more cost effective than my previous experiences with contract hire companies. I would thoroughly recommend LINGsCARS to anyone.

Peter

Editor Note: Peter, well, there was a mix-up with the BMW dealer with your sat nav, but apart from that things went really well. You are based so close to me, you are in the same postcode number! Recruitment Now provides Permanent and Temporary recruitment solutions delivered with a unique warm, friendly and personal approach. Your team of senior consultants deliver a bespoke recruitment and selection service that is second to none. It's a pleasure to have you as a customer! - Ling
---

Customer Letter: 855 / 1522
Isobel says...

It was a pleasure leasing my new Renault Megane Coupe-Cabriolet from Ling. The dealer dragged their feet, but Ling kept on the case and got everything sorted. The car is great, I'm just waiting for some sun to get full use. I will certainly go back to Ling at the end of my contract. The dealer was slow and inefficient, I had to provide info more than once.

Isobel

Editor Note: Isobel, apologies for the dealer. I kicked them as much as I could, and you got the car after a short delay. I sent everything to them special delivery - they still managed to misplace it! I find it really hard to make dealers work faster, and have now changed supplier for these Renaults. Keep in touch, get the roof down and I'll see you in 2-years! - Ling
---

Customer Letter: 854 / 1522
Paul says...

Best website ever!

It's laid out in price order, the prices for higher mileages are available at the touch of a button. Loads of useful info.

Ordering my new Renault Clio was very straightforward, no up front deposit or document fee, just an initial payment cheque (that didn't get cashed for over 2-weeks). All our emails were responded to very quickly. I would not hesitate to recommend. The only problem was an out of date misleading warranty form (from Renault themselves) - otherwise excellent.

Paul

Editor Note: Paul, yes, the supplier admitted the Renault form was out of date, sorry about that. It is strange that different suppliers use different forms, this one is now changing their forms. Still, we sorted that out and you were a happy chappy :) Enjoy the cheap Clio!!! Thanks for being so pleasant and easy to deal with, this was a breeze! Your company is run wholly by technical staff with no high pressure sales team. CSR Digital can answer any questions about copiers and will install and provide customer training. Networked copiers are supplied with all relevant software and if required, technicians can set up network printing and scanning. You provide service and repairs in Milton Keynes, Buckinghamshire, Bedfordshire, Northamptonshire, Hertfordshire, Coventry and Warwickshire. You service & repair Ricoh, Gestetner, Nashuatec, Rex Rotary, Infotec, Lanier, Savin, Olivetti & Canon. Your customers range from household names to one man businesses. I would recommend you based on the efficiency and how nice you were to deal with when you were getting your new Clio. - Ling
---

Customer Letter: 853 / 1522
Gillian says...

A brilliant way to "buy" a car. Ling made the whole thing easy, with prompt replies to my emails. When the paperwork arrived, it was so easy as everything was marked where to sign and what to keep and what to return. I will definitely do this again. My new Citroen C2 arrived at the arranged time, excellent delivery.

Gillian

Editor Note: Let me tell you about Pig Management (hehehe). I have an interest, as Char Sui is a delicious food. The Checkmate system allows only those sows that are absolutely ready for service to be selected for A1. This means that the pig stockmen spend their time inseminating rather than walking sows around. This sounds like fun. Success is demonstrated by the current Checkmate conception rate, which is 87.8 per cent with 12.01 piglets born per litter and 11.23 born alive. When visiting a potential customer for the first time, Checkmate will try to understand what they are hoping to achieve and how the business was set up. In other words, they look critically at the physical and financial records as a business rather than someone just keeping pigs. If a plan is not already in place then a plan for achieving X amount of kilos of meat (as keeping pigs is really a meat business) then one will be agreed with the owner, or if they do have a plan, then a strategy will be put in place to achieve what may need correcting. OIn this basis, I am so pleasd to be able to supply a car to Gillian at Checkmate, the pig experts. Mmmmmm, my mouth is watering thinking on my next piggy meal! - Ling
---

Customer Letter: 852 / 1522
Haroon says...

Excellent service all round. Very efficient and painless quotation and ordering process from Ling and the team.

Best price, and the car arrived quicker than I expected, to my exact specification. I really like my Lexus IS and the main supplying dealer was excellent. Excellent, excellent, excellent. I shall definitely be using you in the future.

Haroon

Editor Note: Whoa! As a successful web-business owner (Vanilla "360 Service" comprises a range of professional services that have been designed to take away technology headaches), I appreciate your comments. I'm glad I could provide you with a fantastic service, Haroon. Aren't these IS Lexus just great? See you in 2-years! - Ling
---

Customer Letter: 851 / 1522
Daniel says...

Hi Ling,

My Freelander arrived today, late morning, exactly as you stated. The delivery driver was very thorough, he made sure I looked over the vehicle and explained all the controls to me. Once we signed the paperwork, I gave him a lift to the local train station and he was very grateful. It all took less than 30 minutes.

I'd just like to say thanks again for all your hard work, I am sure you probably found that I was 'hard work as well ha-ha!! You were very patient will all my questions, and always extremely efficient at answering emails. If only the 'other' leasing companies were just half as good as you, they might stand a chance!

Best of luck for the future! I hope you make your first £1,000,000 (in wages) sometime soon!! Ha-ha!! I hope you enjoy your new Apache helicopter I bought for you!

Daniel

Editor Note: Hey, £1,000,000!!! That sounds good. Dan you work on REAL Apache helicopters at Westland Augusta, that's why when you asked me "Do you need anything else, Ling?", I said "Yeah, an Apache attack helicopter to shoot the dealers!". I never imagined you would send me one!!! :)




You are a bloody nit :)- I will build it and put it next to my webcam soon. Hope you enjoy the Freelander, cheap car for a new model. Thanks for being so sweet! - Ling
---

Customer Letter: 850 / 1522
Peter says...

Not only did I get a car at an (as yet) unbeatable price, I found the whole process absolutely painless and actually a lot of fun! LINGsCARS is the most responsive company I have ever dealt with and they set a standard in customer care that the competition will struggle to match. Good delivery of my Megane CC, and the dealer - Renault D******** were polite, if barely awake.

Peter

Editor Note: What a fantastic letter, thanks. You are my 850th letter writer, Peter! So double-thanks! I have woken the dealer up by kicking them. Just wait for Global Warming to kick in, you will have a lovely time in your Coupe Cab. Go and enjoy it! Glad you had fun :) - Ling
---

Customer Letter: 849 / 1522
Adam says...

We are loving our new Nissan Qashqai, called Nobby. We even get to wave to other fools driving the same car, too! Ling was very efficient but disappointingly quite serious, sometimes. I was looking forward to some banter! Anyway, great car, great service. The sweets were shite, though! Sorry :) Good delivery. The chap who delivered was lovely, but didn't know diddly squat about the car, though.

Adam

Editor Note: Adam, aaaaaaaaaaaaaaaggggghhh! My God, you must have caught me at a busy time! Some customers get very weird about me giving too much banter :) Maybe I was just in a bad mood that day? Hmmmm. I will try to disrespect you next time, eh? Glad you love Nobby, I will shout at the dealer to get the delivery guys to learn where Nobby's knobs are. Glad you hated the sweets, hehe. - Ling
---
Search my letters page!

| | | |
| --- | --- | --- |
| From your area... | ...or from people... | ...or about a specific car! |
| | | |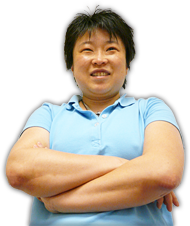 Online Service
Response Times
Quote > Proposal > Order > Delivery
75 CLIENTS IN 'PROPOSAL'
...LING REPLIES IN:
HRS : MINUTES sec
142 CLIENTS IN 'ORDER'
...LING REPLIES IN:
HRS : MINUTES sec
Customers use my secure LINGO management system.
Response times above based on last 4 hour period between
9am - 6pm, Mon to Fri -Ling

No Waiting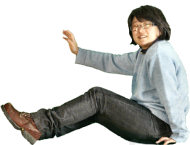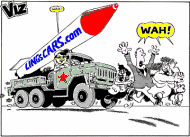 I am the Viz UK business ambassador!
Post me Ferrero-Rochers! Yum Yum!
Unlike most other internet car leasing sites, I publish all my contact information openly!
...so, you know who I am - Ling
THE UK's FAVOURITE
CAR LEASING WEBSITE!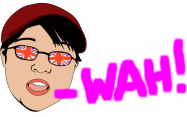 Boss: Ling Valentine MSc IoD
15 Riverside Studios
Newcastle Business Park
Newcastle upon Tyne, NE4 7YL
Tel 0191 460 9444
[email protected]
I prefer email to phone - Ling
VAT No: 866 0241 30
Co Reg No: 6178634
Consumer Credit Licence: 663330
Data Protection No: Z1098490
Best Before: 17/08/2007