CUSTOMER LETTERS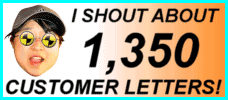 1522 LETTERS!
More customer letters than any other car sales site IN THE WHOLE WORLD! - Ling
You are viewing page 20 of 58 - go to page:
Search my letters page!

| | | |
| --- | --- | --- |
| From your area... | ...or from people... | ...or about a specific car! |
| | | |

Showing ALL my letters!



Customer Letter: 1052 / 1522
Simon says...

We contacted three companies on the web regarding contact hire. We are still awaiting their reply!

We contacted LINGsCARS and got an immediate reply and an excellent knowledgeable service. Excellent delivery of my Honda Hybrid Saloon. Helpful delivery driver. We only use LINGsCARS now.

Simon

Editor Note: Yes, that happens a lot, Simon. Why so many companies set up and then ignore customers, I will never know. It is British disease I think. I am the best in the whole motor industry for communication, I am proud to say. This Honda Hybrid will save you any congestion charges in London. Hope you like it, these are fairly rare cars! Thanks for kind comments. - Ling
---

Customer Letter: 1051 / 1522
Antonia says...

Exceptional service from Ling, who came highly recommended. It's so refreshing for such prompt and efficient communication. Emails were responded to immediately. The Touareg is excellent (apart from I trip to the garage to fix a faulty hand brake problem – I am told I was unlucky). Thanks for everything. I will call at the end of my lease. The misinformation (from VW) about the lead-in time for my car to arrive was unhelpful, with no apology from them, except from when Ling (relentlessly - Ling) chased them.

Antonia

Editor Note: Yes (sigh), these companies are just too gig and they forget there are individual customers at the end of the chain. Why they can't just give accurate info, I don't know. I will say VW/Audi had a massive recall problem due to the freak hailstorm which damaged 30,000 cars in Germany. Apart from that, and that you have had your handbrake fixed, I'm so glad you are very happy with your Touareg, what a hell of a car! - Ling
---

Customer Letter: 1050 / 1522
Charles says...

Volvo C30 was well worth the wait. Excellent car delivered earlier than quoted. Thanks Ling. I found your service to be must helpful and straightforward to order a car. I would certainly recommend your site to my friends and I will look forward to dealing with you again. Excellent, smooth, on time delivery.

Charles

Editor Note: Charles, super duper. Good cars, these, everyone loves them. Volvo have made a really good move by introducing these cars. Glad you are a happy bunny :) - Ling
---

Customer Letter: 1049 / 1522
Anthony says...
Really pleased with the car, Ling. Excellent service and hand over from the nice Audi man. I guaranteed him a lift back to the station! Thanks for the Chinese 'Polo Mints'. They taste exactly the same as the real thing. But they'll never catch on without a hole in the middle.

Anthony

Editor Note: Well, contrast this normal service to the problems during the hailstorm event for Simon Pollard, below. This is normal service resuming :) So pleased you are happy, Anthony. Your car went through very smoothly. Thank God, no acts of God to interfere. The Audi dealer really is great, when Audi and God allow them to do their job. - Ling
---

Customer Letter: 1048 / 1522
Simon says...
Ling, I would gauge my reaction to your service as mixed. You make the process appear easy and straightforward. And in theory it should be. From a personal point of view, you need to listen to questions. Your eagerness to respond often means that you miss the point, ie. regarding delivery date. I would also like you to pursue compensation from Audi. Their offer of £25 is unacceptable and I return it with a view to you pursuing this matter for me. My car was delivered 4 days late. There was no paperwork or demonstration of vehicle. A lack of service, care and attention. Their compensation of £25 is unacceptable from a prestige dealer. My car hire for 4 days was approximately £130.

Simon

Editor Note: Well, well. This one was the curate's egg. I will first say that at the time of delivery the Audi dealer and network was in a state of shock at 30,000 VWs and Audis in Germany being damaged by a freak hailstorm. Which meant they were completely overwhelmed and could not sort things out as cars were being delivered to them erratically. I was in the situation where no one knew anything, so I could not get you the answers. It was really a freak thing. However... I immediately sorted out your compensation (myself), covering all your expenses. You subsequently wrote:
"Agreed. Thank you. Unsatisfactory service should be challenged and if people will not deal with you it is because they do not have confidence in their ability to meet your standards. Too many companies today want to take the money without caring for the consumer. Thanks again."
This dealer is very good normally, but they claim most of this was totally outside their control. They arranged hire cars for everyone with delays, but your car was not hailed on, just affected by the confusion, so they did not know it would be delayed 4 days. - Ling
---

Customer Letter: 1047 / 1522
Adam says...

Thanks Ling. Had my car less than three weeks from proposal form. Car arrived in great condition and saves me a packet a petrol. My fiancé is about to order one. Excellent delivery.

Adam

Editor Note: Ad, I withhold your address because you are a police sergeant and I don't want you getting hate mail from the police constables. I have already delivered a car to a high-ranking policeman in Bristol. You were a star customer under section 37, paragraph 19 of the Ling Customer Behaviour Act 2008. Enjoy the Citroen C1. Shame you didn't get the Government pay rise in full this year, you could have had a C2! Hehehe - Ling
---

Customer Letter: 1046 / 1522
Michael says...

Hi Ling.

Thanks for the excellent service you provided me. The car is fantastic and was delivered quicker than expected. Your friendly manner and wacky website really put me at ease and made the whole experience a pleasant one. The speed you answered every question I had was a breath of fresh air. Every promise made was kept. All be back in three years for my next car. Delivery was excellent, delivered on time by a very nice man. Best regards...

Michael

Editor Note: Mick, what a strange job you have - you are an Aquaculture Marine Operative! Whatever that does... I hope you can squeeze all your aqualungs and flippers into your new Qashqai, and that you have a great time up in Scotland. Send me a nice fish. - Ling
---

Customer Letter: 1045 / 1522
Sharon says...

Hi Ling, sorry for delay. Better late than never! I am really pleased with my funky Citroen C2 and was very impressed with the service from Lingscars. Prompt and personal, recommend you to anyone! Thanks. Excellent delivery, I was very happy with the dealer service.

Sharon

Editor Note: Sharon, that's wonderful. Those C2s come loaded with leather, air con, just about everything. Hope you enjoy driving it around the Polish enclave of Peterborough! - Ling
---

Customer Letter: 1044 / 1522
Sebastien says...

I started my 2 year lease with Ling's Cars last month. It's the first time I've ever leased the car, but I have been delighted with the service I received. I have been kept informed of the progress with my application from start to finish and despite the fact that the car I ordered was damaged in a freak hail-storm, the car was only a couple of weeks late.

The car arrived and has been problem free.

On top of the fact that the service has been very good and prompt, the car was delivered exactly as specified and Ling managed to beat every other company (about 15 of them) for price. Highly recommended.

Sebastien

Editor Note: Wow, bring on more global warming effects if this is the result I get! :) VW/Audi had 30,000 cars damaged in a freak hailstorm in Germany. Quite a few of my customers were affected, like Seb. However, they all got hire cars, and the delay was fully communicated to them. No one moaned, how about that! What great customers I have. As you are a football consultant, I have tried to involve a parrot, but failed. A pic of Seb's car after the hailstorm is below...


- Ling
---

Customer Letter: 1043 / 1522
Leslie says...
Ling, thanks for a great service. Your team do a great job – even when you are away in "Gay Paris". Management Today may be right about your alternative approach to website navigation but at the end of the day you provide the right provide the right product at the right price and most importantly – you keep in touch with your customers! Thanks. My Audi A3 was delivered on schedule in great condition.

Leslie

Editor Note: Les, you are not too far from me but I've withheld your address due to security. The Audi supplier is really good and always helps me with extra good service. Yes, I have a really god team these days who can be relied on to provide the best service - Paris was bloody expensive, by the way! Of course I keep in touch, but I am not exceptional; it's every other leasing company being a bit hopeless that makes me look good. - Ling
---

Customer Letter: 1042 / 1522
Tim says...
Dear Ling,

Thank you for all your help with my new Chrysler 300C. I had read some testimonals on your website to prior to ordering and would totally agree with their opinion – a fast, friendly, personal service which keeps you regularly updated and at a great price. One other major factor in choosing your service was "you" – you're not just some faceless company. Thanks again.

Excellent delivery, very friendly, arrived on time with a phone call on my mobile to warn me.

Tim

Editor Note: Woo Hoo! Tim, you are a GP and I managed to read your writing! That is a first. You will frighten your elderly patients rolling up in your killer car Chrysler 300C low rider mother. Especially as it is in black. You will look like Jack Nicholson in the Witches of Eastwick. Harold Shipman should have driven one of these! I am sure you are quite a different kind of GP :) Send morphine, my fingers hurt from typing so many customer letters. - Ling
---

Customer Letter: 1041 / 1522
Steve says...

Ling, it took a while to get used to your crazy site, but the service I received was first rate. My C4 Grand Picasso arrived at 6.30 am (I asked for an early delivery) all the way from XXX XXX. The delivery driver was courteous and was happy to spend time going over the vehicle. I will be contacting you in the near future!

Steve

Editor Note: You are Managing Director of a Fire Engineering company, so I appreciate the comments about my service. Always pleased to deal with company bosses! I am surprised you wanted an Iron Grey C4 GP, not a bright red one, hahaha. It could have doubled as a fire engine for your business. See you in 2-years, Steve! - Ling
---

Customer Letter: 1040 / 1522
David says...

Hi Ling. Just a quick note to say that I am very pleased with the service I received from LINGsCARS. The monthly cost advertised on the website is the price you pay and you can order online without any hassle. Everything was completed very efficiently. By email and "Lingo" without any trouble. Leasing the car for two years will cost me less than if I bought the same model and sold it on in two years. Excellent delivery of my new Vauxhall Twintop.

David

Editor Note: Super Duper David! As you are an IT Manager, I appreciate the comments about my online customer management LINGO system, I have put a lot of work into that. Everyone seems to love it :) All you need now is more sunshine so you can get a tan in your new car! - Ling
---

Customer Letter: 1039 / 1522
Matthew says...

After deciding to go the lease route for a new car I nearly gave up after all the twaddle that other supplies were giving me about why my personal quote was around £100/month move expensive than their "cheap deal" on-line.

Then I found this website, LINGsCARS.com. Ling is super efficient, honest and quick to respond I had no problems with my deal and the price that was on the screen is the price I am paying! Another happy punter and so far so good. Ling is there an opportunity to comment at the end of the lease?

Delivery of my Civic Type-R was good, can't fault them really... but about time they supplied mats.

Matthew

Editor Note: Matt - Well, how happy this makes me. I hate the way some other companies advertise prices they cannot supply, it is very annoying for everyone. Great comments. The mats - well, you are leasing a car, not mats... I ask suppliers to strip out all unneccessary costs, so these might be victims of that policy. Some mats can cost £75!!! I can supply nice ones for £20, £5 less than Halfords charge. Comment; yes, you can comment anytime you want :) Feel free, hahaha. - Ling
---

Customer Letter: 1038 / 1522
Jayne says...
Super service, efficient and to the point. Best of all no salespeople to deal with! Thanks for a hassle free route to getting a new sexy motor!! Recommended to friends and fancily already. I'll be back. Excellent delivery of my new A3, all as promised.

Jayne

Editor Note: Sexy, sexy car :) Yes, all true. No one trying to legging you into a more expensive car. Glad you are so happy. It was lovely to deal with you. However, I am worried, as you are a) near Hull, b) there has been lots of rain this week. Take care! - Ling
---

Customer Letter: 1037 / 1522
Mike says...

"Ling can really make the payment sing". An excellent service with good comms. Will let all our company cars from her in future. Excellent delivery of our new A6.

P.S. The free meal's good too.

Mike

Editor Note: Mike, REALLY??? Hahahaha, I am sure you haven't eaten it, maybe you are just imagining it is good. It is not :) However, I am glad I make your payment sing. You have got a bloody cheap big car with all extras, this is LeMans model. It is so good to hear accountant being pleased with the payments, that means a lot to me. - Ling
---

Customer Letter: 1036 / 1522
Steve says...

Fantastic service. Will be back for more cars/vans when we need them. Good delivery, the Qashqai arrived on time and all the controls were explained.

Steve

Editor Note: ...unlike my bloody heating system (not from MHL!) at home which has broken :) I have no idea of the controls, all I know is my shower is bloody freezing, hahahaha! So happy you are happy Steve and Dave. I look forward to your next car or van :) - Ling
---

Customer Letter: 1035 / 1522
Muhammed says...
From beginning to end the entire process was simple to understand. Ling has created a system which is idiot proof as the customer is led through all the different stages. She guides you, almost, mother – like, right through to the day delivery is taken. I will not be going anywhere else for my new car. Excellent delivery of my new Audi A4, a painless experience.

Muhammed

Editor Note: Mo, you are a school teacher, so you know about leading (young) people through simple processes. Glad you liked it. I am not sure about the "mother" bit, even though I am 7-years older than you! Hahahaha, go and give out some detentions for fun :) Thanks for kind analysis of my customer process. - Ling
---

Customer Letter: 1034 / 1522
Michael says...

A fantastic service provided by a crazy lady. Excellent – would definitely recommend her company without hesitates. Many thanks. Excellent delivery.

Michael

Editor Note: Woooo Hoooo, another happy customer. 7-seat Zafira is really nice car. You are a policeman, Mick, so I withhold your address for security of you and family. Unlike Chinese police, British police are lovely. ...for the benefit of the tape... Hahahaha! - Ling
---

Customer Letter: 1033 / 1522
Steven says...

What can I say but this...

L - Likeable
I - Informative
N - No fuss
G - Great

C - Competant
A - Attentive
R - Reliable
S - Service

Keep up the good work! Good delivery of my new Grande Punto!

Steven

Editor Note: Steve, that's fantastic. Thanks for taking so much time to send me this and I really appreciate the kind words. You even wrote some Chinese! That is so brilliant. - Ling
---

Customer Letter: 1032 / 1522
Ben says...

I think your service is unique. Prompt, good value for money. One of a kind, good after sales service. I wish you all the success in the near future. You are a star. Excellent delivery, and with Ling I won't be paying admin fees.

Ben

Editor Note: Yep, no admin fees, Ben. Those are ripp-off things, so many companies add them on - they are just pure profit for what?.. Filling in and posting a finance document. So pleased you liked my service and you like the Toyota Hi Lux. - Ling
---

Customer Letter: 1031 / 1522
Peter says...

Ling you put all the other contract hire companies to shame, with your simple approach of what you see you get, the process from start to finish was efficient and effective with a bit of fun. The end result was a car delivered as per order on the specified date, oh and a happy wife!! What more could I ask for. By the way Ling your barking!! Looking forward to ordering the next one. All the best Pete.

Peter

Editor Note: Woof, woof! Barking is great, AS LONG AS the service is great too. Seems you were very happy. I am really pleased when large international PLCs like my service. Hope your wife has a brilliant time with her top down :). Onwatch Plc is a CCTV surveillance company based in East Sussex. You design, install, monitor and maintain integrated management systems for the management and security of customer sites and property throughout the United Kingdom. - Ling
---

Customer Letter: 1030 / 1522
Alex says...

I found your service to be very helpful and fast, friendly and always available to sort any problem. I hope to use Ling in the future and wish your company much success. Who needs the faceless big company when friendly Ling is at the end of a email? Many many thanks. Good delivery of my new Grande Punto.

Alex

Editor Note: Who is Barry? :) Super letter, it always makes me happy when customer is happy. Even Welsh customer. Have a lovely time buzzing around South Wales, Alex. I like "fast and friendly" :) - Ling
---

Customer Letter: 1029 / 1522
Scott says...

Excellent service from start to finish. Great communication and nothing was a problem. Ling kept us up-date with every part of the car lease progress. I would and have recommended Lingscars to all my friends and family. Will most certainly lease from Ling again. Good deliver, dealer supplied my new Mitsubishi Outlander promptly and on time.

Scott

Editor Note: Scott, super duper lemon squeezy. You got a great deal on this new Outlander, customers love these cars. Very economical for the type of car (4x4). I will see you in 3-years, I hope :) Thanks for letter! - Ling
---

Customer Letter: 1028 / 1522
Colin says...

A very enjoyable experience, stress free with all promises, kept all in excellent price. Also excellent delivery by a nice person. My new Nissan Micra arrived on time.

Colin

Editor Note: Great, I'm happy that you are happy, Colin. I have withheld your address for your security requirements. Morpeth is lovely place with lovely customer! - Ling
---
Search my letters page!

| | | |
| --- | --- | --- |
| From your area... | ...or from people... | ...or about a specific car! |
| | | |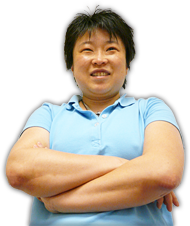 Online Service
Response Times
Quote > Proposal > Order > Delivery
75 CLIENTS IN 'PROPOSAL'
...LING REPLIES IN:
HRS : MINUTES sec
142 CLIENTS IN 'ORDER'
...LING REPLIES IN:
HRS : MINUTES sec
Customers use my secure LINGO management system.
Response times above based on last 4 hour period between
9am - 6pm, Mon to Fri -Ling

No Waiting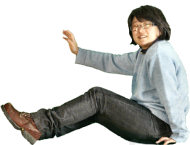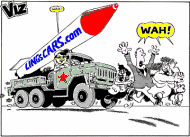 I am the Viz UK business ambassador!
Post me Ferrero-Rochers! Yum Yum!
Unlike most other internet car leasing sites, I publish all my contact information openly!
...so, you know who I am - Ling
THE UK's FAVOURITE
CAR LEASING WEBSITE!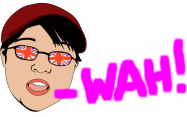 Boss: Ling Valentine MSc IoD
15 Riverside Studios
Newcastle Business Park
Newcastle upon Tyne, NE4 7YL
Tel 0191 460 9444
[email protected]
I prefer email to phone - Ling
VAT No: 866 0241 30
Co Reg No: 6178634
Consumer Credit Licence: 663330
Data Protection No: Z1098490
Best Before: 17/08/2007