CUSTOMER LETTERS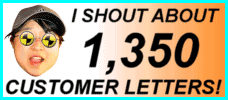 1522 LETTERS!
More customer letters than any other car sales site IN THE WHOLE WORLD! - Ling
You are viewing page 54 of 58 - go to page:
Search my letters page!

| | | |
| --- | --- | --- |
| From your area... | ...or from people... | ...or about a specific car! |
| | | |

Showing ALL my letters!



Customer Letter: 185 / 1522
Peter says...

We love the mad crazy Chinese woman. Nothing is too much for her and her cars are always what she says they will be (unlike others!). Excellent service and great fun as well!

Peter

Editor Note: Peter! Wow, you are too kind. You have had new Mercedes C class and I am quite jealous. You and brother Martin are long term customers, you must have had 10 cars from me now. Thanks for letter and I will talk to you when you want next car! - Ling
---

Customer Letter: 184 / 1522
Steve says...

Ling, fantastic service from start to finish. Superb communications. My Mercedes CLK was delivered on time and even had half a tank of juice!

Well done Ling! I have passed your website onto lots of my customers.

Steve

Editor Note: Steve! Now you very flash in CLK with personal reg etc! You are best example of customer use technology, everyday you good as gold to log on chat for update! Very efficient! I send you spare number plates for silly illegal spacing of personal reg P4ONC (you think says "PHONE" - your English worse than mine!!! LING ADVICE: I think you should be careful with where you put screws, you could dangerously make it read "PONCE", hehe) - Ling
---

Customer Letter: 183 / 1522
Simon says...

Although your prices are extremely competitive, the main reason I decided to buy my BMW 118 from you was simply down to your website. It is a refreshing style, straight to the point, what you see is what you get, nothing is hidden whilst at the same time it is quite entertaining to read. The subsequent process was surprisingly easy, so the overall buying experience was top notch. Thank you.

Simon

Editor Note: So pleased you like the website, Simon, hope you like BMW 118 as much. I put lot of work into both website and making life easy for customer! - Ling
---

Customer Letter: 182 / 1522
Neil says...
This is the best site in the world.

Neil

Editor Note: ...and that's the best letter in the world, Neil! I send you free lunch and plum pudding (beware! Dried plum can make you shit like hell!) - Ling
---

Customer Letter: 181 / 1522
Carole says...
Ling, your section on speed cameras is really good and has answered a lot for me, now that I know about them all

Carole

Editor Note: Oh, I'm pleased Carole, because it took me some time to complie this info. If anyone has any updates to it or can improve my information, please let me know. I send you Sichuan noodle, chopsticks, pudding and Chinese Nescafe. Very soon as soon as transactional credit card working with Barclays, I sell Inforad speed camera detectors! - Ling
---

Customer Letter: 180 / 1522
Brian says...

Ling always gives excellent service, she tries harder and usually comes up with better deals than anybody else. She is also more efficient than any of the big companies I have dealt with, keeping us well informed about deliveries and paperwork etc. Ling will always be my first choice for lease cars.

Brian

Editor Note: It's not often I supply courtesy cars these days, but I'm glad to have customers like you Brian in the trade who know what they are talking about and prove that my method of being efficient with low overheads (just me!) is the way to go to acheive Zen-like harmony. Get the Corsa working! - Ling
---

Customer Letter: 179 / 1522
Geoff says...

Ling,

Very impressed with your service and efficiency. Only complaint is that nobody called to say when the VW Golf was arriving and it was only by luck that I was here to sign for it.

Geoff

Editor Note: Isn't it strange how dealers invest about a million pounds in flashy showrooms and stock and people, they sing the corporate tune, look slick, then let things down by not making a simple phone call to tell me or the customer the delivery time. When WILL they learn to do things perfectly? Ho, hum. Small mistake, but could have cost them a lot of money messing around delivering twice. Never mind, I'll kick their ass. Enjoy Golf, Geoff! - Ling
---

Customer Letter: 178 / 1522
Andrew says...

Everything went like clockwork - very happy with Ling and LINGsCARS.com and she keeps the paperwork simple. A nice person to do business with.

Andrew

Editor Note: Andy, thanks for that. It's nice to have a recommendation from someone in car trade. Enjoy Megane CC, get your top down! - Ling
---

Customer Letter: 177 / 1522
Jackie says...
I love your website, it's completely mad but absolutely brilliant - I'll definitely be recommending it to others.

Jackie

Editor Note: Thanks Jackie! - Ling
---

Customer Letter: 176 / 1522
William says...

A very entertaining web site, no nonsense but it tells you exactly what you need to know. A top quality service, I couldn't find any Chinks (sorry!) at all. Will definitely use Ling again!

William

Editor Note: William, glad you enjoy your new Mazda MX-5. Hehehe, Chink joke quite funny - for a hairdresser (MX-5) called Willy living in area with many sheep (no offence)! - Ling
---

Customer Letter: 175 / 1522
Michael says...

I was very happy with the service I received from Ling. The BMW 120 is great and most importantly it was at the right price. I also found the personal touch of Ling reassuring. Dealer very efficient and professional, I couldn't have asked for more. I would definitely use Ling again, and would recommend others to do so as well!

Michael

Editor Note: I always say solicitors favourite customers because paperwork perfect, but you particularly nice one, Michael. (My "personal touch" was down a telephone I must add for any weirdos reading this!) Hope BMW increases your golf club status - Ling
---

Customer Letter: 174 / 1522
Phil says...
Best site I have ever seen on the Internet. Gives me happy joy love feeling.

Phil

Editor Note: Wow, that because site engineered by me! Not sure about happy joy love... I do not give anyone "personal touch service"!!! as Solicitor tells everyone, letter above this one. You want engineer Chinese massaggie, you go Beijing! Plenty there - Ling
---

Customer Letter: 173 / 1522
Sheri says...
Hello, I am not sure whether you are the company that I should be sending this to, but we have a large debt owing to us for £4565.65 invoices issued for Quay Rent on vehicles from Cyprus.

I have rung your company today and have spoken to an extremely rude person, and I don't appreciate being sworn at with such disgusting language down the telephone, perhaps you should try teaching her some manners. If you deal with people like this on a regular basis, I would be surprised that you had any business at all.

We would appreciate your reply as to whether these charges are for you or for another company. Due to such a large amount of money, we are now very concerned that we are going to be paid.

Sheri

Editor Note: For fuck's sake!!! Who the fuck you think I am??? £4,500!!! Wah! This not me, you Inchcape credit control woman! You rang me 2 times going on and on and on demanding this money even I told you first time, not me. Then you stupid to send me fax, so I publish! Everyone see your company Inchcape stupid, now. Why you think I deal with Cyprus? I bloody damn Chinese person. If dock charges from Shanghai, maybe I understand your mistake. You see in letter 3 above this, customer makes joke about Chink, not greasy half Greek/Turk (no offence)!! Yes I swear at you; I am boss, I can swear at anyone, especially people ask me for £4,500 that is not my debt!! I have NO debts. NONE! How fantastically stupid is your company not to know who owes you money! Who it is, I'm not sure; but it's not me! - Ling
---

Customer Letter: 172 / 1522
Tim says...

I have now had 5 vehicles from Ling including 2 BMWs and she has been nothing but First Class. Great deals and very smooth transactions, and this last dealer like the others was top class. Keep it going and please send me some free lunch.

Tim

Editor Note: Tim, if you have 5 cars then I should buy you and Michael damn dinner in Newcastle Chinatown (never mind free lunch). You also very local to me, nice to meet some customers now and again, huh? New customers reading these letters should be kind to notice lots of repeat business creeping in. Once I get claw into poor customer, you can never escape Ling, hehehe - Ling
---

Customer Letter: 171 / 1522
Rob says...

This is truly the most amazing site that I have stumbled upon. Incidentally, I do actually want a car, too! Thank you for being so passionate about your business and so brilliantly funny. After 3 hours of trawling the net for my new car, I am glad that I found you.

But are you competitive? BMW 3 series DSE, or new Disco 3 D. Or maybe Alfa GT 3.2 V6? What should I have - in black with full moo interior?

Rob

Editor Note: Wah, wah, wah... after 3 hours typing out your letter, you must be most indecisive customer this week. But I like your letter, so I reply with Ling Alfa Romeo Rant: Your car choices SO different!!! What you want??? Instead Discovery, why not RR Sport? On list if you look. Because you only rent, Alfa is a possibility (if you actually buy only complete madman with burning money would buy Alfa). But you would get to know damn awful idiot Alfa dealer very well when it regularly breaks down. Every Alfa dealer is bad (like ultimate failed BMW dealer). Every Alfa breaks down. They are built by out-of-season grape picking itinerant Southern Italian gypsies (no offence). Also my husband's car supermarket sells more cars from 4 sites each month than Alfa Romeo do from all dealers in whole of UK. Alfa dying slowly, killed by inept management, bad workers, even worse dealers. Maybe new German Stuurmanfuhrer UK boss (no offence) will save them? ...No, you should choose BMW, the quality car with quality service. Bargain is BMW Z4 leather, if you can make do with just 2 seats, I borrowed one in May to try. Very damn nice! - Ling
---

Customer Letter: 170 / 1522
Paul says...

Third vehicle in 18 months from Ling and her service is as good as ever. Thanks for everything, dealer was excellent, and thanks for the ginger sweet, very nice, please send more.

Paul

Editor Note: Ho! You write nice letter like this, Paul, you can have many sweets. I send. Also try red tea flavour, very wierd but strong, too. Enjoy white L200 pick up with spoiler, loud stereo, roll-bar, chrome spinning wheel trims... I hear Essex customer likes these things??? - Ling
---

Customer Letter: 169 / 1522
Wayne says...

Absolutely no problems at all dealing with Ling. Very simple, friendly and efficient service. I have not hesitated to recommend Ling to our friends. It's a pity all businesses do not reach this level of competence.

Wayne

Editor Note: Wah! Makes me seem perfect - I am not! By the way, this customer had a poor PDI on his Shogun Sport (things missing he said), so I have questioned dealer. Wayne said they sorted it out for him after contacting Fleet Sales Manager. You see! Nothing ever perfect - Ling
---

Customer Letter: 168 / 1522
Stephen says...

Ling asked me to be rude/funny/crazy in this letter, but getting a new car is serious stuff - except when you get it through Ling. Ling makes it effortless, easy and very crazy.

Three weeks from start to finish to get a new (excellent) BMW 120, WOW!!! When I want to collect it from the local BMW dealer, he didn't recognise me when he saw me grinning (I'd never been in before) - then he realised that I had obtained it through Ling and he understood!

Brilliant service and now recommending to all my friends, and by the way, Ling's BMW dealer was excellent - as every dealership should be!

Stephen

Editor Note: Oh, I feel so pleased when customer writes letter like this. Why normal dealers and contract hire brokers have to make you feel like suicide, I not know. All I know is why not enjoy work, enjoy new car experience. One day BMW will recognise my service and thank me, but they too busy with designing new BMW toilet roll for dealers up own arse (like my local one in Newcastle who won't even speak to me, despite my 40 BMW sales in 1 month!!!) - Ling
---

Customer Letter: 167 / 1522
Simon says...

Excellent service - our 4th car from Ling and I'm sure it won't be the last!! Thank you for the Chinese sweet. Enclosed are some sweets from Spain from a colleague on a recent holiday.

Simon

Editor Note: Simon, you have very nice car with new Citroen C4, very cheap at the moment. Thanks for sweets. I always brainwash customer by sending small Chinese sweets containing drug. It works, heh - Ling
---

Customer Letter: 166 / 1522
Paul says...


Hi Ling,

Thanks for the 2 x Megane CCs delivered recently. We've bothering stopped going elsewhere - you get all the best deals, you get us accepted for leases, we don't need any other broker!

Paul

Editor Note: I am very jealous, I would like convertible car but I am running SAAB now. Maybe next time Megane CC offer comes out, I will get. You are wonderful longterm customer, Paul (and Geoff), thanks for being so good - Ling
---

Customer Letter: 165 / 1522
James says...

Dealing with Ling was a pleasure, her service was first class, no big corporate crap or promises of cheap prices that never materialised. The car was exactly as ordered and delivered on time, it even had plenty of fuel in it! Ling can have my repeat business until I get too old to drive! Many thanks, Ling!

James

Editor Note: You see, James, even though you are ethnic minority (Welsh), I give you good service! I cannot promise to everyone they will get lots of fuel. At my prices often cars are delivered with just 5 litres in. Thanks for letter, and enjoy driving Shogun Sport. Maybe I sell you some Chinese tea, for your coffee business? - Ling
---

Customer Letter: 163 / 1522
Doug says...
Intriguing website. Am looking to replace my car and your company is definitely top of the list. Noodles is a perfectly acceptable bribe level - although I think politicians go as high as a turnip.

Doug

Editor Note: Turnip, hmmm. Maybe good idea, but postage too high. You can tell British politicians get free postage - Ling
---

Customer Letter: 162 / 1522
Alan says...

We wanted a car without buying,
And decided to lease it from Ling,
She is funny and clever,
And we will love her forever,
So get off your ass and give her a ring!

Alan

Editor Note: WAH! Customer Alan is poet! Hope you enjoying Renault Scenic as well as enjoying creating timeless beautiful poetry!! Thank you, Alan, I am touched. Now rent another car! - Ling
---

Customer Letter: 161 / 1522
Sam says...
This site is excellent - I am far more likely to hire from a friendly site like this than one that spams me.

Sam

Editor Note: Ho! I am receiving spam from other companies every day too! I join some mailing lists for contract hire cars to sharpen chopsticks, and end up with damn neverending spam! Glad you like my site, Sam - Ling
---

Customer Letter: 160 / 1522
Glen says...

Very impressed - glad to see others in this world who are as mad as a hatter! I'm more impressed that you deliver what you promise. I now have a member of staff grinning like a Cheshire Cat and very happy with her Mazda MX5 supplied at 1/3 of the price the local dealer quoted per month. (! - Ling) They weren't happy! I am, though. And I am very impressed with YOUR choice of Mazda dealer, so far. Very many thanks

Glen

Editor Note: Here we go again; Cornwall - how wierd, I seem to get dozens of customers from Cornwall. And where is it? Dunno! And what is Cheshire Cat? Sounds delicious. And hatter, what hell is hatter? Maybe I need more English lessons? Maybe you speak Cornish twang? ...and surely Mazda dealer was not 3 x my price??? I refuse to believe this, even franchised dealers can't be that stupid. Thanks for letter! - Ling
---
Search my letters page!

| | | |
| --- | --- | --- |
| From your area... | ...or from people... | ...or about a specific car! |
| | | |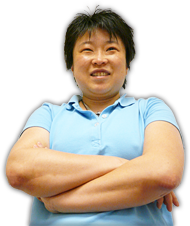 Online Service
Response Times
Quote > Proposal > Order > Delivery
79 CLIENTS IN 'PROPOSAL'
...LING REPLIES IN:
HRS : MINUTES sec
164 CLIENTS IN 'ORDER'
...LING REPLIES IN:
HRS : MINUTES sec
Customers use my secure LINGO management system.
Response times above based on last 4 hour period between
9am - 6pm, Mon to Fri -Ling

No Waiting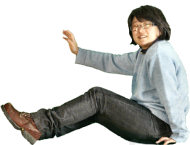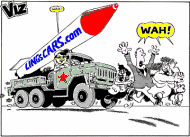 I am the Viz UK business ambassador!
Post me Ferrero-Rochers! Yum Yum!
Unlike most other internet car leasing sites, I publish all my contact information openly!
...so, you know who I am - Ling
THE UK's FAVOURITE
CAR LEASING WEBSITE!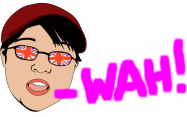 Boss: Ling Valentine MSc IoD
15 Riverside Studios
Newcastle Business Park
Newcastle upon Tyne, NE4 7YL
Tel 0191 460 9444
[email protected]
I prefer email to phone - Ling
VAT No: 866 0241 30
Co Reg No: 6178634
Consumer Credit Licence: 663330
Data Protection No: Z1098490
Best Before: 17/08/2007