CUSTOMER LETTERS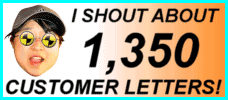 1522 LETTERS!
More customer letters than any other car sales site IN THE WHOLE WORLD! - Ling
You are viewing page 55 of 58 - go to page:
Search my letters page!

| | | |
| --- | --- | --- |
| From your area... | ...or from people... | ...or about a specific car! |
| | | |

Showing ALL my letters!



Customer Letter: 159 / 1522
Jay says...
This website is fantastic - what a welcome change from the other dull or pushy sales car leasing sites out there - don't change it one bit and I am sure you will have loads of customers. I will definitely be coming back when I am ready to purchase.

Jay

Editor Note: I thought I'd nip to your website, Jay and I must say I like the customer success stories. Maybe some of my crazier customers will allow me to develop small story around their car savings. Hmmm. I change website constantly, every day. It grows, organic, like fungus... - Ling
---

Customer Letter: 158 / 1522
Jamie says...
This is the best service I have ever come across!

Jamie

Editor Note: Jamie, how kind you are. Competitors are finding out I'm best, too - Ling
---

Customer Letter: 157 / 1522
Tony says...



Ling always will do her best for you. She rings back when she says she will! We have had several cars from her now, and wouldn't hesitate to recommend her and use her again!

Tony

Editor Note: Oh, we really MUST get some fast cars on like TVR. I work on it. Maybe you give me demo, Tony? Yellow please. - Ling
---

Customer Letter: 156 / 1522
Craig says...
Hi Ling,

After an afternoon of looking at contract hire sites, ready to jump out of my window through boredom, I found your site. To say the site is funny is an understatement. Low prices, fun banter AND a free lunch. I will definitely use your company as soon as I get my car requisition signed by my boss!!

Good luck and keep the humour going.

Craig

Editor Note: Craig, so glad you decided not to jump out of window (at least BEFORE you rent car from me!). I send you noodle. Wait! - Ling
---

Customer Letter: 155 / 1522
Wang says...
Ni Hao Lan Ling,

This is old No. 7 School friend Wang Ping Yong, now by happy arrangement Chinese Reprnetetive of IOC Oylimpic Committiiee of People's Republic of China, Ho Chin Bvd., Raffles Expwy, Singapore! How about that! What turn up for book! I would wholeheartedly like to thanking you for special gift of new Mercedes Benz CLK for No. 1 daughter back in China. It is not often that my Olmynpic vote is so carefully observed from UK!

It is very clear that my voting persuasion of note was key speech by Mr Lord Seb Toe, gold medallist runner in 1976 Munich skijump. My vote for London 2012 has nothing to do with kind Mrecedes gift. I enclose signed picture of David Beck Ham as special promiced quid status quo. I look forward to giant snake-soup meal in China when we meet. Congratulations to London, city of hope, Tony Blair, Seb Toe and Merc SLK.

Wang

Editor Note: Oh! So nice to have out-of-blue note from old school friend! And such surprise that London won Olympics! What coincidence! Now I am putting up prices to cash in on car boom for London Olympics, and I promoting black Audi A6 as athelete car of choice. - Ling
---

Customer Letter: 154 / 1522
Daniel says...
Warning! This website is seriously addictive and can seriously affect your work rate!

Daniel

Editor Note: Daniel, maybe you confusing me with asian babe porn site? Congratulations on winning teeshirt in my quiz! - Ling
---

Customer Letter: 153 / 1522
Linda says...

We have always found your service quick and efficient, given our location (John O'Groats!!!). This is a massive bonus. We are always kept up to date with things and for this we are very grateful. If any bargains come her way, Ling is quick to remember her customers and to pass them on. This Picasso is working very well - any chance of another one?

Linda

Editor Note: My husband tells me John O'Groats is near North Pole. Maybe I come to visit you Linda, I never been to Arctic. In China they always say Polar Bear is damn delicious, mmm, mouth watering thinking about it - Ling
---

Customer Letter: 152 / 1522
Paul says...
Great website, I hope we can do business. Are you really a Chinese or some English person who has hit on great idea to attract custom?

Paul

Editor Note: Hahaha, are YOU really English, Paul? I will correct your grammar; in your last sentence you should write "... or some Chinese person who has hit on a great idea to attract custom?" Maybe because you are from Yorkshire/Sheffield/Barnsley area I will let you off for using such poor grammar. Husband says that South Yorkshire is a little "behind". Or maybe you are Chinese person pretending to be English? Noodles on their way to you - Ling
---

Customer Letter: 151 / 1522
Michelle says...

We would just like to say that we are very happy with our BMW X3. Ling was very helpful from the start and was a pleasure to lease from.

She said we would receive our BM at the end of May and we got it at the end of May. We are very happy with the whole leasing process through Ling.

Michelle

Editor Note: Michelle, my trick is easy... I simply tell truth! Enjoy X3! - Ling
---

Customer Letter: 150 / 1522
Susan says...

Re our BMW 120SE Diesel

Excellent service!! A nice lady to deal with - much better than dealing with showroom staff. Excellent delivery!! I have recommended Ling to other people and businesses, and I will use her again.

Susan

Editor Note: Of course I am much better than showroom staff!! I am Ling! Showroom staff are often donkeys. My husband part-owns car supermarket group and he admits often showroom staff lazy and donkeys. I simply do my best, Susan - Ling
---

Customer Letter: 149 / 1522
Paul says...

I was very impressed with the friendly personal service. It was nice to deal with the same person who knew all about me. Any questions and queries were all answered straight away. A very efficient and helpful service, and a very nice delivery guy.

Paul

Editor Note: Paul, you were very pleasant customer to deal with. Thank you for nice letter! - Ling
---

Customer Letter: 148 / 1522
Bryan says...
Ling,

Your service was spot on and very quick, with minimum work to do on my part. Thanks and good luck.

Bryan

Editor Note: Thank you Bryan. Saab is good choice of car - Ling
---

Customer Letter: 147 / 1522
Karen says...

After phoning a few companies I went back to Ling because she gave a no-nonsense answer to my questions. Having Contract-Hired for the first time, I would definitely recommend Ling for doing exactly what she said she would do, when she said she would do it. My Picasso even arrived 10 minutes early!

Karen

Editor Note: You can get so many beer bottles in a Picasso, eh, Karen? I will shout at dealer for not achieving 100% perfect delivery, however they redeem themselves because you give them "excellent" score - Ling
---

Customer Letter: 146 / 1522
Charles says...

Ling,

I find your service to be absolutely excellent and I will certainly recommend you to others. Dealer; excellent.

Charles

Editor Note: Solicitors favourite clients, Charles because your paperwork is always perfect. Enjoy BMW 118, thanks for comments about dealer - Ling
---

Customer Letter: 145 / 1522
Michael says...

Ling is very very good at returning calls. Good communication and good value, too!

Michael

Editor Note: Question to hang in air: Why are so many other companies BAD at returning calls, why do I seem good, just to do normal job??? Enjoy Picasso, Michael - Ling
---

Customer Letter: 144 / 1522
Harry says...

Ling was recommended by a colleague who had great service over the past 5 years. Efficiency and personal service was to the forefront on all contact situations.

Harry

Editor Note: Wow! My nephew (from China) goes to school on the same road as your house! Small world, eh, Harry! Maybe see your Mini Cooper around - Ling
---

Customer Letter: 143 / 1522
Angela says...
Cool site, no hidden nasty prices. Great way of doing business, thanks!

Angela

Editor Note: Cool is good. I like to be cool. Bloody British weather suits me. Thanks for note! - Ling
---

Customer Letter: 142 / 1522
Jack says...

Dear Ling,

I still simply cannot believe how I got my BMW 118 so cheaply from your website. Incidentally, your BMW dealer provided excellent service, too. They were unbureaucratic and provided a friendly service.

I have already recommended your service to friends (but do I get commission too?).

p.s. The keyring broke in the post!

Jack

Editor Note: Jack, I choose dealers very carefully. Glad you are pleased. Maybe some small commission in form of gift, my margins so tight or else you wouldn't get such a cheap BMW! Wah! Keyring is small thing, British Iron Ricebowl Post Office might make profit, but they too heavy handed with my keyrings. I send you new one AND free lunch!- Ling
---


' - Ling

---

Customer Letter: 141 / 1522
Ben says...
What a great website and a brilliant way of doing business! A relative just got a car (and a FANTASTIC teeshirt) from you... thanks! Please send me a Ling keyring.

Ben

Editor Note: Ben, I send you keyring AND some tea from Chengdu my home city (for nice comments). Enjoy it. You too can have teeshirt, just play quiz - and win! - Ling
---

Customer Letter: 140 / 1522
Chris says...
Highly entertaining and informative website, just what everyone should strive to make their marketing like. This is the place where my next order will be placed.

Chris

Editor Note: Chris, my idea is that I make my website reflect what I would want to see! Glad you like it - Ling
---

Customer Letter: 139 / 1522
Chris says...

Ling, I could not fault your service. It was fast, efficient and you did exactly what you said you would do. I will be in touch again in 2 years (when my contract ends)! Your BMW dealer gave excellent service. Many thanks for all your help.

Chris

Editor Note: Wow! So nice to have another happy customer, and I point out again that my BMW dealer is best in UK. Probably best BMW dealer in world. They are treating my customers like royalty (but then I sell over 25 extra BMWs and Minis every month for them. Some other BMW dealers struggle to sell this many cars in total per month). I enable dealer to move lots of BMW cars at low prices. BMW themselves would be unhappy if dealer distressed BMW dealer market selling retail new cars at these prices under own name, and all costs saved are passed to my customers - YOU! Hope you understand how I save money for customer now. Enjoy your BMW X3, Chris - Ling
---

Customer Letter: 138 / 1522
John says...
This is easily the most enjoyable car website I have seen - looking for a car is a tedious task usually - but you have made it quite fun! Well done!

John

Editor Note: Thanks! - Ling
---

Customer Letter: 137 / 1522
David says...

Dear Ling,

I'm very happy with my new car. I think that £200 +VAT is a reasonable price to pay per month, to lease a £20,000 car. My Shogun arrived on time, and I got the colour and model I wanted. It was quite easy to set up the deal. I hope we can do business in another two years!

David

Editor Note: David, the monthly rentals I sell are way below the true value of the cars. I'm pleased you figure out this is the most cost effective way to run a new car. Enjoy Shogun! - Ling
---

Customer Letter: 136 / 1522
Daniel says...
Very funny site, however I am a bit tipsy at the minute, so even the cat is funny

Daniel

Editor Note: No.1 letter! - Ling
---

Customer Letter: 135 / 1522
Lisa says...

Ling tries to appear nice by offering cheap cars, a funny website and free dinners. In truth she must be a very tough businesswoman, if not a ruthless criminal (Aiya!!! You find out below, I am also Paramedic - Ling!).

How else could she get me such a cheap car with so little fuss? I am now so frightened of Ling that I 'recommend' her to all my friends and will be forced to get all my cars from her in the future!

If I may dare just add this, my car was delayed but I was kept informed at all times.

Lisa

Editor Note: Whoa! Why Renault Scenic delayed? I find out and post here soon! Now I have answer from very good Renault dealer... because Renault recalled this batch of cars due to technical block. So delay may saved your life, Lisa, as Renault always ensures safety top priority. You should be pleased! Fast delivery no good if customer dead. This common sense as who would pay direct debit, eh? Please do not thank me to save your life, this all part of Ling service! Thank you for letter with English humour. I normally do jokes here, but I allow you this chance, because car delayed - Ling
---
Search my letters page!

| | | |
| --- | --- | --- |
| From your area... | ...or from people... | ...or about a specific car! |
| | | |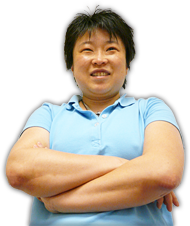 Online Service
Response Times
Quote > Proposal > Order > Delivery
79 CLIENTS IN 'PROPOSAL'
...LING REPLIES IN:
HRS : MINUTES sec
164 CLIENTS IN 'ORDER'
...LING REPLIES IN:
HRS : MINUTES sec
Customers use my secure LINGO management system.
Response times above based on last 4 hour period between
9am - 6pm, Mon to Fri -Ling

No Waiting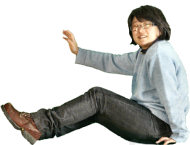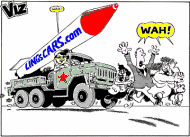 I am the Viz UK business ambassador!
Post me Ferrero-Rochers! Yum Yum!
Unlike most other internet car leasing sites, I publish all my contact information openly!
...so, you know who I am - Ling
THE UK's FAVOURITE
CAR LEASING WEBSITE!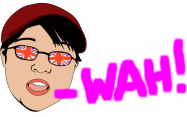 Boss: Ling Valentine MSc IoD
15 Riverside Studios
Newcastle Business Park
Newcastle upon Tyne, NE4 7YL
Tel 0191 460 9444
[email protected]
I prefer email to phone - Ling
VAT No: 866 0241 30
Co Reg No: 6178634
Consumer Credit Licence: 663330
Data Protection No: Z1098490
Best Before: 17/08/2007