CUSTOMER LETTERS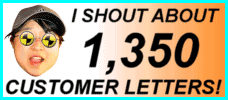 1522 LETTERS!
More customer letters than any other car sales site IN THE WHOLE WORLD! - Ling
You are viewing page 7 of 58 - go to page:
Search my letters page!

| | | |
| --- | --- | --- |
| From your area... | ...or from people... | ...or about a specific car! |
| | | |

Showing ALL my letters!



Customer Letter: 1385 / 1522
Robert says...

My new Mercedes is my second (and certainly not the last) car that I have sourced through Ling. For a tremendous and thoroughly efficient service, Ling can't be beaten (and delivers with a brilliant sense of humour!). Even the delivery driver was very professional and friendly.

Robert

Editor Note: Robert, I liked dealing with you because you are an EXPENSE REDUCTION SPECIALIST, so it's great that you advertise that my cars can reduce expenses. Certainly you got a bargain Merc! I'll pass your regards to the delivery guy :) Come back (again) soon! - Ling
---

Customer Letter: 1384 / 1522
Les says...

Hi Ling. Very happy with my Toyota Prius and of course your updates till I received my Prius. Good delivery, very happy and on time. Will use you again in 3 years. Have a great Christmas and New Year in China.

Les

Editor Note: Great stuff. The battery car will need new Duracells in 3 years, so I look forward to you talking to me then. In the meantime, enjoy to be Green! You were super customer. Back from China as I type this, had a great Xmas hol! Thanks. - Ling
---

Customer Letter: 1383 / 1522
Dan says...
We just got our third car (in 3 years), an Audi A3, from Ling, all have been without problems. Even though it's internet-based and we have never met, we feel we are dealing with a person, we know that person is contactable, and we know that person cares about US. Highly recommended, like service used to be. Excellent delivery from Ling and the dealer, they do exactly what it says on the tin!

Dan

Editor Note: Dan, you are super-excellent repeating customer and also a telecommunications IT specialist. Of course I care about you :) So I am glad you love my systems and service. I am very pleased with your letter. Looking forward to number 4 car! - Ling
---

Customer Letter: 1382 / 1522
Ann says...

Everything has been fantastic. Great service. Thank you Ling.

Ann

Editor Note: That's all I need to know, Ann. A simple letter like this makes me very happy. Have a great time in the new Nissan Qashqai. - Ling
---

Customer Letter: 1381 / 1522
Lisa says...

Good choice of stock, really liked the internet site, gave really good advice and kept me informed of status of order and delivery. I would deal with Ling again for my next lease. Excellent delivery. Thanks :o)

Lisa

Editor Note: No problem at all, Lisa. You are project manager for BUPA so you know all about customer care. Glad you are very happy with the new 170bhp fast Golf. - Ling
---

Customer Letter: 1380 / 1522
Dominic says...
Fast, friendly personal service. Any questions answered promptly. Definitely use Ling again. Good delivery and good correspondence with details of contract.

Dominic

Editor Note: Super duper, Dom. I withhold your address as you work in prison service, I don't want you getting your prisoner's mates knocking on your door. So pleased you are happy chappy with the new Citroen C3 Picasso! - Ling
---

Customer Letter: 1378 / 1522
Stuart says...

The car was delivered this morning at 1045. It had been driven from Chester and was showing 210 miles when I took possession and documented on the delivery note. Although it was rain splattered it was generally clean with only one very very minor mark on the front offside wing which is not worth sorting.

I have to say that this has been a painless and stress free exercise for my first venture into leasing. This has been because your website is most informative though 'wacky' (which helps). The constant exchange of information in the Lingo area has answered all my questions honestly and promptly.

I don't really see how the process could be made any easier.

Thank you for making the process simple and easy. I will have no hesitation in recommending your services to family, friends and indeed anybody who speaks to me about leasing a vehicle. At this moment in time I look forward to the next vehicle we lease through you. Thank you again.

Stuart

Editor Note: Wow! What a great letter from you Stu, you are brilliant for writing that! At first I thought you were giving me a statement for the court! It is lovely to be pain and stress-free, maybe I should rename my business Radox Leasing :) Go and have a drive and tell me what you think. These Fiestas are great cars! I withhold your address for security as you are a bobby and I don't want those pesky criminals annoying you. - Ling
---

Customer Letter: 1377 / 1522
Antony says...
Ling, fantastic service all round, super communication, humour throughout! You made it a doddle to lease from you and your dedicated, reliable team. Will definitely be returning, the new A3 is fantastic, great value! Thanks again Ling and team! Regards a happy customer.

Antony

Editor Note: ...except you have a problem with the AirCon! Car is getting hotter when you switch it on. This will be fixed, pronto, for you. Good job this summer is so bad :) Apart from that (you don't even mention it), you seem very happy! Thanks for comments. "Doddle" is good I guess (even though I have no idea what "doddle" is :). I withhold address as you are in sensitive employment for terrorist targeting. Bloody AlQaida! They are pain in ass! - Ling
---

Customer Letter: 1376 / 1522
Emma says...

What fantastic personal service! Great to know whenever I have a question or query, someone always at the end of the Lingo system to help and advise. Would highly recommend and knocks spots off the big boys! Well done Ling and gang! Good delivery, great service and the driver was very obliging.

Emma

Editor Note: Not TOO obliging I hope? Hehe, hope he got home in one piece! You have a lovely new Fiesta Titanium to bomb around in now Emma, all alloys and loads of kit. Thanks for the great comments, I appreciate them! - Ling
---

Customer Letter: 1375 / 1522
David says...

Ling is customer service exemplified. Nothing is too much trouble and she delivers. All of the most competitive prices, with stress relieving sense of humour too. Three "Yes's" from me. Excellent delivery, all worked well.

David

Editor Note: Great. I like 3 yes's, hahaha. You have a fantastic new Civic and we had a good laugh while you were waiting for your new car, David. Thanks for wonderful comments in your letter! As you are Managing Director of massive international bank in the UK, I withhold your address because there are some assholes who confuse YOU with what has happened in the banking sector. - Ling
---

Customer Letter: 1374 / 1522
Martin says...
Ling's service is fun, productive, fast reliable and friendly. Have used before and will no doubt use again! Good delivery!

Martin

Editor Note: Yep, this is the second Picasso (first was Xsara Picasso, this is later C3 Picasso) you have had from me. I love returning customers. I really hope to see you again in another three years, martin. You are great customer, and as a company MD, I really appreciate your comments :) - Ling
---

Customer Letter: 1373 / 1522
Thomas says...

Easy and efficient service. LINGO message system first class. Personal service so much better than normal companies where you are just a number. Good delivery on my new Fiesta, on time as promised.

Thomas

Editor Note: Yo!!! Tom, you had some problems answering my messages from work, but we can blame that on your employers and their miserable attitude to staff happiness :) I am so happy you then tell me the LINGO message system is first class. Have a great time posing in the new Fiesta - fantastic cars, these! - Ling
---

Customer Letter: 1372 / 1522
Steven says...

LINGsCARS.com is an oasis in a desert of faceless, dull companies. Her service has been excellent, despite the long delay in securing finance. Her website and correspondence stand head and shoulders above the others and I couldn't find a better price anywhere so that's a tick in that box as well. A joke, a laugh, good service and a good price. A winning combination. Excellent delivery, exactly what was expected.

Steven

Editor Note: Apart from the damn slow finance companies (they are a complete pain post-crunch) we got everything sorted and you are very happy, I think, Steve. You work in a company which is also at the cutting edge of cheap and growing sector. Keep up the good work. Enjoy the new Mazda 3. You are dead right about other faceless, dull companies! - Ling
---

Customer Letter: 1371 / 1522
Emma says...

Was pleasantly surprised at how quick the deal took, the documents etc, and love the 'Lingo' system for contact. Quick responses and up to date information. Would definitely recommend LingsCars and have done so and will be using Ling for my next car. 100% satisfied! Good delivery from Merc dealer, very early and on time.

Emma

Editor Note: Yep, you got your car very fast, Emma. Car was delivered quickly. It is easy if the cars are physical. You have a gorgeous new black C-Class Merc and you were brilliant to chat to online. Super Duper! - Ling
---

Customer Letter: 1370 / 1522
Rebecca says...

What an absolutely fantastic service. Fun and relaxed throughout and thoroughly informative. Really prompt responses and processed application very quickly. Would recommend Ling and this service to anyone and have done several times since receiving the car. Thank you so much! Excellent delivery.

Rebecca

Editor Note: No, no, thank YOU, Becky! You have a fantastic Astra SRi fast-as-hell Sporthatch now to pose around in. As you are in a very sensitive job, due to terrorist threat, I withhold your address. Hope you enjoy the car. Thanks for lovely letter! - Ling
---

Customer Letter: 1369 / 1522
John says...
Hi Ling, thanks for the great service during the whole process. Car arrived two days earlier than planned. Loved the crack during the emails, the best thing was the sweets sent in the post, ta. Excellent services Ling, who needs a Dragon? Good service and good communication from the dealer during delivery, too.

John

Editor Note: Hey, you are easily pleased if the best thing about getting a new Audi A3 are some rancid Chinese sweets! :) I choose the worst ones, especially! Hahahaha. Have a super time in your new A3 Sport. You are quite close to me, in Seaham, maybe see you around? - Ling
---

Customer Letter: 1368 / 1522
John says...

Buying a car from Ling is a great experience! Her quirky and honest communications were very funny and she delivered exactly as she said she would. I had my car in less than one month from start to finish! Ling's speed of response to queries and customer service is breathtaking. Thanks Ling and I recommend you to all I meet.

PS: The car is great.

PPS: You get 11/10

John

Editor Note: Wow! 11 out of 10, hahahaha! That's fantastic, John. You are a head honcho Company Secretary at Bradford and Bingley, so I withhold your address as some people hate the fat cats - even though you are not fat and never meowwwed at me. You were a lovely customer. Thanks for passing so much more business from the building society. I have had quite a few enquiries. - Ling
---

Customer Letter: 1367 / 1522
Jacqueline says...

I would like to thank you for a stress free time organising a new lease car. Your website is a bit mad! But your LINGO message system is excellent and you respond very quickly to every message. You also don't charge a fee (unlike the previous company I used) - How do you do it? Delivery was when they said, but the expected date was nearly a month earlier.

Jacqueline

Editor Note: Very easily! Those fees are a complete rip-off and the companies who charge them are just raking in extra profit at the customer's expense. You have a lovely new Mini Cooper. The delivery was affected by the factory shutdown at Mini, due to the credit crunch - BMW chose to save money by suspending production. Not a lot I could do about that, sorry. If they don't build them, I can't deliver them. Dealer was just as frustrated as you and me. However, you have your car at last and it's fantastic. I really like those fast Minis. - Ling
---

Customer Letter: 1366 / 1522
Carolyn says...

What can I say? Absolutely fantastic! The service and help I got from LINGsCARS.com was super. I will definitely use again. Good delivery of my new Volvo V70. Many thanks.

Carolyn

Editor Note: Well, you have a brilliant new Volvo Estate and cheap for such a smart car, too! Hope you love it. Thanks for being a brilliant customer, it was lovely to talk to you. I'm so pleased you loved my service. See you in 3-years, eh? - Ling
---

Customer Letter: 1365 / 1522
Keith says...

We're delighted with our new wee car, the Smart coupe ForTwo. Ling- thanks for everything you've done - We'll certainly come back to you!! Good delivery as expected.

Keith

Editor Note: Keith, you are a finance manager for an underwater oil rig company. I appreciate that you must have figured out this is the cheapest way to get a new Smartie car. Lovely to deal with you, wee you in a couple of years, eh? Enjoy the Smart! - Ling
---

Customer Letter: 1364 / 1522
Marc says...

WOW! If only life went as smoothly as LINGsCARS... absolutely first class from the minute I chose my New Mercedes C-Class Saloon to the date it got delivered. Well done Ling, great site, fantastic people and a great sense of humour, that always made me laugh! Excellent delivery by the Mercedes dealer.

Marc

Editor Note: Marc... what can I say??? You were happy chappy, eh? I will take small opportunity to kick Mercedes Benz UK, who make my life a misery (despite feeding them very happy customers). They really need to stop persecuting me - they threaten me with court even for using the word "Mercedes" - how crazzzzy! Hopefully, Marc will help to show them what a mistake they are making! Enjoy your Merc, Marc! - Ling
---

Customer Letter: 1363 / 1522
Donna says...
Disappointed in time taken for my car to arrive from date ordered, then very shocked to receive wrong vehicle from Audi and felt so let down. Once car ordered again and delivered this time was eventually happy.

Donna

Editor Note: Well, what a mistake by Audi! They built you the wrong car, a 5-door, not a 3-door. Let me just explain for anyone reading this... some mistakes do happen, even by Audi. The dealer immediately gave you a nice loan car (you do not mention this) and gave you free insurance until your correct car arrived. So, not a complete disaster as you got a free car for quite a period while the new one was being built. However, I agree should not have happened. The length of time Audi take is simply due to demand and is the same wherever you order a car from. Anyway, Donna, you now have your perfect correct car and I hope it gives you a very good few years of motoring. I think it is fair to say that Audi and the dealer sorted the stupid mistake out well and you actually benefited (even though you had to go through a small emotional trauma at the start). I did kick the dealer and Audi... but in the end I was pleased how they handled it, taking full responsibility. - Ling
---

Customer Letter: 1362 / 1522
Diane says...

Dealing with LINGsCARS gave me peace of mind from beginning to end, never had a problem, helping me with any concerns I had. I would definitely recommend LINGsCARS, probably using Ling after our existing contract runs out. I was disappointed the car didn't arrive on a trailer.

Diane

Editor Note: Di, glad you are happy with my service. We can't have it all ways, re the delivery (Birmingham to Leeds). If cars are trailered then someone has to pay and the cost of the rental goes up. It is cheaper to drive cars because that's what they are built to do. Any miles will be adjusted so you don't pay for them at the end. Apart from that you seem a happy bunny with your new C4 Picasso. Thanks so much for comments :) - Ling
---

Customer Letter: 1361 / 1522
Rose says...

Another very quick and friendly service. The car was delivered on time as email. This is our third car. Very pleased with the service we received, lots of emails keeping us updated of delivery. Excellent service on delivery, on time and the car was very clean.

Rose

Editor Note: Rose, yep, your company has had 3 cars from me. You love Ford Focuses. It is always a great pleasure to see your emails and LINGO messages, I am so happy when business customers say nice things about my service. Look forward to more cars! - Ling
---

Customer Letter: 1360 / 1522
Ian says...

This is the first time I have leased a vehicle like this. Ling's website & service has made the process as smooth as possible. Ling and the team have been there for me every step of the way. The Lingo system is brilliant and response times have been excellent. I would recommend using Ling to anyone. The car is fantastic and just what I ordered. Thanks for all your help, guidance and support. Excellent delivery of my new A5 Coupe, first class service from supplying dealer.

Ian

Editor Note: Yes, as they say in Liverpool, your A5 was a "steal", hahahaha! You had extras including electric folding mirrors, 19 inch y spoke alloys, Audi music interface, GSM phone prep as standard. As a high-up in education, your comments on MY business are very welcome. Thanks so much, Ian! - Ling
---
Search my letters page!

| | | |
| --- | --- | --- |
| From your area... | ...or from people... | ...or about a specific car! |
| | | |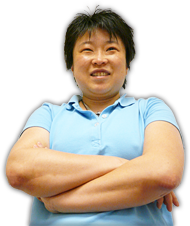 Online Service
Response Times
Quote > Proposal > Order > Delivery
78 CLIENTS IN 'PROPOSAL'
...LING REPLIES IN:
HRS : MINUTES sec
164 CLIENTS IN 'ORDER'
...LING REPLIES IN:
HRS : MINUTES sec
Customers use my secure LINGO management system.
Response times above based on last 4 hour period between
9am - 6pm, Mon to Fri -Ling

No Waiting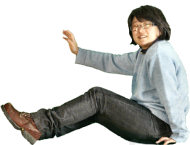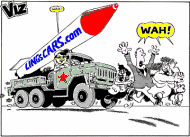 I am the Viz UK business ambassador!
Post me Ferrero-Rochers! Yum Yum!
Unlike most other internet car leasing sites, I publish all my contact information openly!
...so, you know who I am - Ling
THE UK's FAVOURITE
CAR LEASING WEBSITE!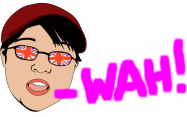 Boss: Ling Valentine MSc IoD
15 Riverside Studios
Newcastle Business Park
Newcastle upon Tyne, NE4 7YL
Tel 0191 460 9444
[email protected]
I prefer email to phone - Ling
VAT No: 866 0241 30
Co Reg No: 6178634
Consumer Credit Licence: 663330
Data Protection No: Z1098490
Best Before: 17/08/2007