CUSTOMER LETTERS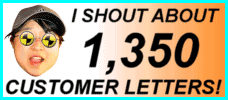 1522 LETTERS!
More customer letters than any other car sales site IN THE WHOLE WORLD! - Ling
You are viewing page 16 of 58 - go to page:
Search my letters page!

| | | |
| --- | --- | --- |
| From your area... | ...or from people... | ...or about a specific car! |
| | | |

Showing ALL my letters!



Customer Letter: 1153 / 1522
Steve says...

We would like to thank you all very much for all your help and the smooth delivery of our new Peugeot 207 CC. We love it! From start to finish, you and your team maintained professionalism and support to ensure a pleasant experience with Lings cars. The Lingo system is fantastic! Wishing you all the success for the future.

Steve

Editor Note: Steve and Leah, wow, you sent me a lovely card! You are sooooo kind! Now, you just need to wait for summer so you cen get the top down and enjoy the CC in the sunshine. In the meantime, have a great time in the snow :). Thanks again! - Ling
---

Customer Letter: 1152 / 1522
John says...

I've been Linged! That is, carried through a first experience of renting a car of my choice by Ling Valentine, and made to feel a special customer. Wonderful to feel confidence in every part of the transaction from first enquiry until the prompt delivery of the car as requested.

The service from the dealer regarding supply of my Citroen C4 Picasso was fine. They seemed to sit on the paperwork for transferring my cherished plate to the car (it was actually the DVLA - Ling) which delayed my car a bit.

Good delivery. My Citroen is lovely, drives smoothly and will be economical on fuel, tax and insurance.

John

Editor Note: The delay was the DVLA, Jack, not the dealer. However, your C4 Picasso will certainly be economical on road tax as you get that for free! :) You were a superstar customer, and you sent me many videos, from your webcam. At one stage we were chatting via video back and forth, despite you are a bloody "silver" surfer. It was so cool! I'm so pleased you enjoyed the experience, you were lovely to deal with. Thanks. - Ling
---

Customer Letter: 1151 / 1522
Robert says...

Dealing with Ling has been a blast. Her service and professionalism has been 100% and I'm glad I held back my initial reservations when I saw her website for the first time. The leasing process was doodle and Ling was very accommodating to my specific needs. She's a star and I thank her very much - but not for the rank sweets - bleurgh. Good delivery, the Focus is a great car, but I had to have a problem fixed in the first week.

Robert

Editor Note: Hahaha, well, I don't build the things, Robby! If I did then you would not have problems. I am so glad it has all been a blast. Fun is what it should be, getting a car should be enjoyable, eh? The sweets are poisonous, I agree - you ATE them? Hahaha! - Ling
---

Customer Letter: 1150 / 1522
Alexander says...

Despite slightly complicated personal circumstances, I went from initial enquiry to having a new car delivered at exactly the time I asked for, in a little over a month. It really could not be any quicker or easier. Excellent on time delivery of my new Citroen C4 Grand Picasso, and a good demo of the car's features.

Alexander

Editor Note: Yes, Alex! You are requesting privacy, so I withhold your address for security. You were out of the UK when you ordered the car, and we still managed to get it all together so you had the car when you came back to the UK. Have a great time in the Citroen! - Ling
---

Customer Letter: 1149 / 1522
Mark says...

As always Ling's service is great. I was always updated about what was going on and there were no false promises or over commitments. Thanks Ling! Delivered on time at a convenient location, but... the A6 could have been cleaner.

Mark

Editor Note: Mark, you are repeating customer, this car replaces a Megane Coupe Convertible. Wow. Maybe the weather was bad on the delivery day? Whatever, a quick wash sorts that out :) Thanks for comments, I do my best to be accurate - but you know that. As a financial controller, I appreciate you understand my cars are the cheapest and best value. See you in 2-years! - Ling
---

Customer Letter: 1148 / 1522
Scott says...

LINGsCARS offered the lowest price for the car I wanted. The aftercare service has been superb and the Lingo system has changed my life. Good delivery, but the car took ages to come.

Scott

Editor Note: Nissan had to build the car, Scott!! You got a factory-fresh Qashqai :) That's why it took a while, I cannot magic cars from the thin air, hahaha. I am so glad you LOVE the Lingo system, you cannot think how much work I have put into that. Still improving it. Thanks for the letter! - Ling
---

Customer Letter: 1147 / 1522
Mitul says...

Very happy with service, fast, efficient and hassle free. Answer all your questions without delay. Will be using again. Excellent delivery on my new MX-5.

Mitul

Editor Note: All you need now, is to add sunshine, Mit! You were great to deal with and fun to chat to. Thanks for being lovely. Now, get the top down! - Ling
---

Customer Letter: 1146 / 1522
Elizabeth says...

Thank you very much for supplying our new Honda Civic. We couldn't have asked for a better deal with great service. We will certainly be back in 3 years time for another. Good delivery service, although 65 miles on the clock for delivery.

Elizabeth

Editor Note: Elizabeth, thanks for letter. 65 miles is nothing, often cars in a showroom have that mileage. Miles will be adjusted if you go over the allowance, at the end. Glad you were pleased with my service. Cheers! - Ling
---

Customer Letter: 1145 / 1522
Leslie says...
Excellent service, you get exactly what it says in the tin. Good cars at great prices. Keep watching the deals and you can find what you want! Excellent delivery, my new Audi A3 was delivered by a 73 year old gent in clean condition.

Leslie

Editor Note: Yep, great advice, keep watching the deals! Cars come and go, and sooner or later a bargain appears with just the kind of car you are looking for. Delivered by "boy racer", hahahaha. Audi deliveries are usually super, so no surprise there... unlike some. Glad you are happy. On my tin, Les, it says "Made in China" :) - Ling
---

Customer Letter: 1144 / 1522
Deborah says...

Excellent service from Ling and her team. Extremely prompt replies to any questions/queries and very friendly. Unreliable delivery of my Grande Punto from the dealer.

Deborah

Editor Note: Once again, the FIAT delivery bug - the dealers just can't get this together. Apart from that I know you were happy, Debbie. I do my best to be friendly and fast... unlike some companies. - Ling
---

Customer Letter: 1143 / 1522
Michael says...
Excellent service provided by Ling. A great deal, backed by regular communications. Recommended, so would certainly use again. Proud as punch in my new Audi A3. Car arrived earlier than the agreed time, but they forgot to bring my driving licence back.

Michael

Editor Note: Michael, yes, new security meant that at the time, the Audi supplier needed to physically see your driving licence. They posted it back Special instead of doing what I wanted, bringing it back with the car. Thanks for pointing this out. However, overall you seem 100% happy, which is my aim. Go drive your new A3. - Ling
---

Customer Letter: 1142 / 1522
Christopher says...

System was pretty good, in the crazy style of Ling. Service simple too. Delivery of my Citroen C2 was excellent - they did what they said.

Christopher

Editor Note: Chris, wow, you are so local to me! Not often I get local customers :). Hmmm, I can't decide if "System was pretty good" is good, or bad. I hope, good, I put a lot of work into my Lingo system! Thanks so much for being a fun customer to deal with. Enjoy the C2! - Ling
---

Customer Letter: 1141 / 1522
Anish says...
Very pleased with the fast, efficient service. My new Audi A4 came with everything as ordered. Simple and easy to follow communication. Would use Ling again. Would recommend LINGsCARS.com again. Good delivery from the Audi dealer - polite, fast and reliable.

Anish

Editor Note: Anish, you are happy with your new A4. I am so pleased. You are a dentist so you are used to pain, but hopefully you found my service painless :) Talk to you in 2-years! - Ling
---

Customer Letter: 1140 / 1522
Paul says...

I have found you to be straightforward - no messing about and everything made as simple as possible. The whole exercise has been painless. Ling, you do what you say you are going to do - a rarity in this day and age. Many thanks. However, the supplier put the wrong registration in the service book - but good delivery.

Paul

Editor Note: Why do dealers make these simple errors?? I just don't know. Apart from that, I'm pleased you are happy. It is crazy that customers get surprised when I do what I say I will do - this should be normal behaviour. Unfortunately, with car leasing companies, it rarely is! Thanks for letter, Paul. - Ling
---

Customer Letter: 1138 / 1522
Gwendoline says...


I really enjoyed the whole process - Ling made it fun! Everything went smoothly and I was kept informed all the way. Cars were delivered on time, excellent.

Gwendoline

Editor Note: Gwendoline, you has 2 x Matizzes! Thanks so much, as a letting agent you need to keep costs to a minimum in the current climate and I hope the Matizzes do the job for you. You were a real hoot to deal with, you were right, we had fun! - Ling
---

Customer Letter: 1137 / 1522
Leigh says...

Good service, good website - quick response times - very impressed with car - will be coming back in 3 years time - liked the extras in the post too :). Once the date was finalised, delivery of my new Fiat Panda was very good.

Leigh

Editor Note: Another Kung-Fu Panda! Nice to have good website comments from a freelance web designer/developer! Thanks so much. You were a superstar to deal with, Leigh. Hope you enjoy the Panda diesel! - Ling
---

Customer Letter: 1136 / 1522
Paramdeep says...

Great service as always. Mitsu Outlander is my second car from you now. Thanks Ling! Star! Excellent delivery. Awesomeness!

Paramdeep

Editor Note: Peppy!!! You even drew me a big star, when you say "STAR"! Thanks!! You are a complete lunatic, and that makes you such a nice customer! Always nice to deal with fellow crazzzy. Also we are birds of a feather as we are both the successful immigrant, even though I am the first generation. Hope you love the Outlander - I had a ride in one in China this Christmas at Shuangliu, near Chengdu. It was a lovely car, the owner was a professor and she was VERY pleased with it :) - Ling
---

Customer Letter: 1135 / 1522
Darren says...

It was a pleasure ordering my car from Ling. The whole process was extremely easy and she explained things very simply. Everything went seamlessly with very little effort from me. Her crazy sense of humour added to the experience! Not only was she the cheapest, LINGsCARS were hands down the best leasing company I have dealt with. The new Lingo online web system made things much easier. I would definitely do business with them again and have recommended Ling to various colleagues and friends. Delivered the car (Vauxhall Antara) on time and in perfect condition - excellent!

Darren

Editor Note: Darren, you are an IT Consultant, so I very much appreciate the comments about my Lingo system. I think you appreciate the amount of work I put into it. You have a massively good Granite Black car for a massively cheap price. Hope you enjoy. Really, thanks so much for comments. - Ling
---

Customer Letter: 1134 / 1522
Bob says...
Ling you are a pleasure to deal with – your crazy is great (like the Wall of China). And it's a very well organised operation – fantastic system – easy to follow – this is my second car from you – excellent service – great website – phone calls answered personally – emails answered quickly – new Lingo system very good - I like the way, as you pass through each stage of the whole contract hire process, you are kept informed of exactly where you are up to. The Toyota Avensis is great. Excellent delivery, the lady who delivered the car was great, even instructed me on the sat-nav!

Bob

Editor Note: Ho, ho, ho, and I even got you delivery from a fit bird!!! You should be pleased with me, Bob! You are such a fun customer to deal with and this is the second Avensis you have had. Glad you appreciate the Lingo, it is so much better than using email. Of course I answer phone calls personally :) But, I don't encourage phone calls - I want everything in writing on the Lingo. Bad boy! Enjoy the Toyota! - Ling
---

Customer Letter: 1133 / 1522
Walter says...

Initially I was a little wary about the lease contract concept, but was convinced after studying Ling's site. Having completed all the proceedings I am now driving a very nice car I otherwise would not have been able to afford. Ling makes the daunting process easy (and enjoyable if you have a sense of humour). I am a convert! Thanks. Good, delivery as promised, no further dealer contact though.

Walter

Editor Note: Hahahaha, you insist I call you "Iceman", Walter! So, I call myself "Maverick" when I talk to you :) You were fun, and you are correct - people with sense of humour missing need not apply! Why do you want further contact from the dealer, they will only mess it up? You should be damn happy with your Super Duper Vauxhall Sport Hatch which was soooooo cheap! You got a 1.9 CDTi (150bhp) SRi for the price of a 1.4 LS. Maverick out! What a bloody Top Gun! Hahahaha! - Ling
---

Customer Letter: 1132 / 1522
Lindsay says...

Best personal contract lease website for mere mortals by far! Everything is so straightforward (how refreshing). Ling is a very easy person to deal and speak with, thanks to her Lingo system. She is full of bright ideas - Always gives you a free lunch (just add water). Brilliant!! Thanks Ling. Excellent delivery, helpful and friendly on my new Citroen C2... but the Citroen guy seemed perplexed at how Ling does it better than them!

Lindsay

Editor Note: Hahahaha, tell the Citroen guy I will kick his ass if he tries to figure that out! It is not rocket science, eh? You just treat people as adults and do stuff immediately. So simple. It is not about cars, it is about people, Linz. You are a super customer! - Ling
---

Customer Letter: 1131 / 1522
Stephen says...

Once again Ling a very simple and fun way of getting my new car. Having gone from urban warrior (Shotgun) to eco Warrior (Prius) the savings in just 1 month are incredible. Thanks once again. Excellent delivery, by a courteous polite driver. He phoned the night before and arrived on time having cleaned the car just before delivery. Excellent.

Stephen

Editor Note: Wah! Now you can grab back some of that green-ness you lost driving the Shogun Sport! What a difference in cars! Just goes to show that going green doesn't mean suffering. Those Prius are fantastic, everyone simply loves them. Thanks for being a long-term customer, Steve. - Ling
---

Customer Letter: 1130 / 1522
Tracey says...
Ling, you are the craziest, most fun person that I have done business with. I looked hard for a good deal and you had the best deals that I could find. It was a pleasure doing business with you. Very easy and straight forward and you made everything very clear on my new Vauxhall Astra Sport Hatch. Thanks. 250 miles on the clock when the car arrived, otherwise good.

Tracey

Editor Note: Tracey, that 250 miles will be adjusted from the contract, that is purely the distance of the delivery. I used the cheapest (and hopefully best) suppliers, not necessarily the nearest ones. Glad you find me nice to deal with, we certainly had some fun! It is great to hear that you found everything easy and straight forward. Thanks! - Ling
---

Customer Letter: 1129 / 1522
Victoria says...

PERFECT. Another vehicle (Audi A6) purchased from Ling. So smooth, easy and fuss free. Highly recommended. Excellent delivery, exactly what I asked for, delivered on time.

Victoria

Editor Note: Victoria, your family now has 2 x Audis from me, an A3 and an A6. Bet they look nice twinned on your driveway. Hope to see you again soon for two more cars :) You are brilliant to deal with! - Ling
---

Customer Letter: 1128 / 1522
Sean says...

Although the website is a bit crazy, you cannot get a better price or service than with Ling. The service is fantastic and very fast. The online Lingo system is unique and makes leasing the car easier. Don't let the bizarre website put you off. I will definitely be leasing my next car from you Ling.

Sean

Editor Note: Thanks, Paul, I am happy that you are very pleased with your Mazda 6 and with my systems. These was an issue of late delivery on your car, but it was sorted in the end. Car build is just out of my control, I wish I could build them as well as sell them, we would get everything on time, then! - Ling
---
Search my letters page!

| | | |
| --- | --- | --- |
| From your area... | ...or from people... | ...or about a specific car! |
| | | |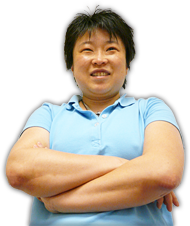 Online Service
Response Times
Quote > Proposal > Order > Delivery
75 CLIENTS IN 'PROPOSAL'
...LING REPLIES IN:
HRS : MINUTES sec
142 CLIENTS IN 'ORDER'
...LING REPLIES IN:
HRS : MINUTES sec
Customers use my secure LINGO management system.
Response times above based on last 4 hour period between
9am - 6pm, Mon to Fri -Ling

No Waiting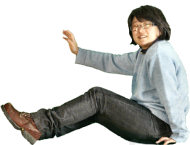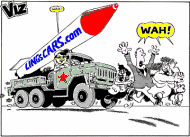 I am the Viz UK business ambassador!
Post me Ferrero-Rochers! Yum Yum!
Unlike most other internet car leasing sites, I publish all my contact information openly!
...so, you know who I am - Ling
THE UK's FAVOURITE
CAR LEASING WEBSITE!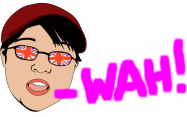 Boss: Ling Valentine MSc IoD
15 Riverside Studios
Newcastle Business Park
Newcastle upon Tyne, NE4 7YL
Tel 0191 460 9444
[email protected]
I prefer email to phone - Ling
VAT No: 866 0241 30
Co Reg No: 6178634
Consumer Credit Licence: 663330
Data Protection No: Z1098490
Best Before: 17/08/2007