CUSTOMER LETTERS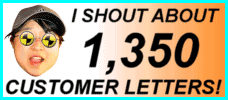 1522 LETTERS!
More customer letters than any other car sales site IN THE WHOLE WORLD! - Ling
You are viewing page 35 of 58 - go to page:
Search my letters page!

| | | |
| --- | --- | --- |
| From your area... | ...or from people... | ...or about a specific car! |
| | | |

Showing ALL my letters!



Customer Letter: 671 / 1522
Darrell says...

I found Ling to be the most efficient person. Not only was she very efficient in supplying the right car, she was also very quick in replying to any email questions I put forward. I would suggest that anyone wishing to lease a car seriously looks at doing business with Ling. If you can find a better service anywhere, it's probably a lie! Very good delivery, excellent handover of my new Vauxhall Zafira. Thank you very much for a professional yet personal service.

Darrell

Editor Note: Darrell, you are quite local to me, so I had to impress you or you might have knocked on my door and complained! :) Those Zafiras have been brilliant value all year. I have done... over a hundred I think. See you in a couple of years, or driving around the toon! - Ling
---

Customer Letter: 670 / 1522
Nicola says...

Brilliant, fast, easy and efficient - this best describes your service, Ling!

I am more than happy with my new Kia Sportage and the service, I'm just sorry it took me a month to write this note. I've been enjoying my new car, instead! Sportage was delivered ahead of schedule, brilliant!

Nicola

Editor Note: Wow, nice to have a letter that starts and ends with the same word "brilliant". Nicola, I withhold your address as requested. I also got one of these Kia Sportages, my husband drives it. They are very good cars and do everything a Rav4 does, but much cheaper (at this time). Thanks for letter, never mind it took a while :) - Ling
---

Customer Letter: 669 / 1522
Martin says...

Great service!!! Emails answered very quickly. No bullshit. What Ling says is what Ling does!

I would recommend and use again once this lease on my Vauxhall Zafira expires. Nice to deal with a person and not a machine.

Martin

Editor Note: Well, thanks Martin. I feel like a machine, sometimes... I am so busy. Glad to hear you are pleased with my service and hope you are as pleased with the Zafira. Also nice to deal with local Mackam customer. See you in 2-years :) - Ling
---

Customer Letter: 668 / 1522
Paul says...

I have just taken delivery of my brand-new Nissan Navara truck from Ling. It's fantastic and I love it!

It was delivered exactly when and where Ling said it would be. Every time I had a question for Ling during the entire hire/lease process, she emailed me back within the hour.

She is funny, helpful and totally professional at all times. Thank you Ling. LING FOR PRIME MINISTER!

Paul

Editor Note: Heheheh, you are a bloody funny onion, Paul. I would not make a good prime minister, I would spend all day making laws that ban stupid overheads in the motor trade. Everyone would be able to get a new car at a factory-outlet cost. And I would swear too much. Enjoy Navara! - Ling
---

Customer Letter: 667 / 1522
Mike says...

Very pleased with your service and personal touch, the response to my emails was amazingly fast. I will give you a call when my next vehicles are due to be changed.

Mike

Editor Note: Mike, thanks for lovely letter, I give you a hyperlink! Your new Lexus IS 220d is a lovely car, really the best in its class. Hope you enjoy swanning around Peterborough in it. Look forward to your next cars and vans. - Ling
---

Customer Letter: 666 / 1522
Darren says...

Everything about Ling is as she says on her tin!

Fantastic, speedy, honest, reliable, hardworking and will go well over beyond-the-limits to make sure you are a happy chappy. I will never go anywhere else, now. Citroen C4 Grand Picasso is fantastic, thanks.

Darren

Editor Note: Hehehe, as I say, Darren: on my tin it says "Made In China"! :) What can I say to you, you were a lovely customer. And you chose a car that every single customer that has had one thinks is VERY good. As you are from Yorkshire, you appreciate the low price, too :) - Ling
---

Customer Letter: 665 / 1522
Julie says...

Excellent service throughout. First time of leasing for me, but would highly recommend. Lead-in time for my black BMW Z4 was worth the wait - Ling kept me informed all the way - the car even arrived with my private reg! FANTASTIC. Good delivery by a nice guy who was punctual and went through all the controls.

Julie

Editor Note: Awwwwww, I wanted a Z4, Julie, but as I need 4-seats when my mum and dad come to visit from China, I had to grab a 4-seat convertible - an Audi A4 for myself. BMWs can be a while, especially if you want a colour not in stock. So pleased you were happy with my service, it means a lot as you are a Manager with a bank. - Ling
---

Customer Letter: 664 / 1522
Gavin says...

Great service and good communication. Dealing with "the boss" means things get done and in a timeworthy fashion. I must sound like "the boss" that I am with that comment! My Citroen Berlingo was delivered within 1 week, with half tank of fuel. Thanks Ling, do you pay referral fees?

Gavin

Editor Note: Gavin, no, I don't pay referral fees, as my prices are so close to the bone that I do not have margin. Plus I refuse to increase costs for referred customers, just to generate some commission for referrers. Sounds terrible? I just cannot really do much about this. Berlingos usually arrive fast as hell, Citroen are good at this. Thanks, Boss! :) - Ling
---

Customer Letter: 663 / 1522
Sarah says...

The quote for my BMW 325 Coupe was more than competitive and the car - to the exact specification required - arrived ahead of schedule. Outstanding delivery, prompt polite and informative. I had to supply paperwork twice, but otherwise brilliant, thank you.

Sarah

Editor Note: Sarah, you were a victim of the postal strikes. I has been driving me mad, so many letters lost in the post, or delayed by the communist postmen. It is a shame there is no real alternative. Despite all that you got your car early! Hope you have a great time zipping around London in your swanky BMW coupe. - Ling
---

Customer Letter: 662 / 1522
Thomas says...

Dear Ling,

Thank you for all your help in sorting out our Nissan Note. We would like to say it was really refreshing to deal with someone directly rather than a faceless company. We appreciated all the prompt and personal responses to questions. Delivery was good and prompt, too. Many thanks, again.

Thomas

Editor Note: Thomas, well as one ethnic minority to another, I was a pleasure to deal with you. It is amazing how popular these Nissan Notes are. I supply absolutely LOADS. Hope you enjoy driving around the coal mines and leek farms :) - Ling
---

Customer Letter: 661 / 1522
Julie says...

Ling has made my car leasing experience a very pleasurable one. She has a very efficient company and she can't do enough to help. I would recommend LINGsCARS to anyone and everyone. Excellent delivery, the Zafira came exactly when Ling said it would.

Julie

Editor Note: I have rented so many Vauxhall Zafiras, Julie, they are such good value 7-seater cars. Great for families. It makes me happy to know you are so pleased. Go drive it! - Ling
---

Customer Letter: 660 / 1522
Stuart says...

Thanks for all your help in getting me the lease on the Fiat Multipla, particularly overcoming the small problems I had with the finance. Only problem was the breakdown cover, which was for one year, not two years as indicated.

Stuart

Editor Note: Stuart, no problem, I was glad to assist with the finance. Multipla is an unusual car, but is very good at its job. The breakdown cover is exactly the same as the cover you get with a car, as if you had bought retail at full price, for cash. Fiat are skinflints, they only give one year. Not much I can do about that, sorry. Enjoy the car! - Ling
---

Customer Letter: 659 / 1522
Ahmed says...

Hello Ling

Many thanks for the Sorento, delivery person was very professional and helpful , I took your advice and tips about checking car etc.

This must the easiest way for getting a new car with very little outlay. cannot recommend you highly enough, one of my colleagues at work is already tempted and is checking your site.

Ahmed

Editor Note: Wow, thanks for referring me, Omar. I am really happy to be delivering these Kias, they are great cars, there is much discussion about them taking much more market share in the future. Hope you enjoy driving it. - Ling
---

Customer Letter: 658 / 1522
Norwin says...

I'm a very happy customer. My local BMW dealership said that they couldn't match your price and they implied that you could not be legitimate! But now, I've got a great brand new BMW Coupe for a great price with very little pain. So thanks a lot! The handover was very smooth and painless and the car is great! I'll be back in touch when this lease finishes for the next car.

Norwin

Editor Note: Norwin, you are a star. This letter comes just when I need it, when I am being attacked by people from "Automotive Management" website who think my service is not worthy or "real" dealers who add massive overheads. It was real fun dealing with you, your accent is sweet and I hope your BMW Coupe looks cool in downtown Belfast - like Beirut but with better beer. You collected your car from Stranraer docks and had a nice day out in sunny Scotland. Hope the local Belfast BMW dealer believes the prices were real, now. Give them a wave from me. - Ling
---

Customer Letter: 657 / 1522
John says...

Ling,

Just to let you know... the Mondeo has arrived! I am very happy... can't thank you enough for the work you did to get it here and the great customer service that you offer.

Am off to drive around in it, thanks again

John

Editor Note: John, as you are a Director of an engineering firm, I take your views very seriously. Thanks for such kind words. New shape Mondeo is a fantastic car. Look forward to talking to you again in 2-years. - Ling
---

Customer Letter: 656 / 1522
Graham says...

Ling,

Its here! its here! *wees a bit*

Yes indeed, on the wettest day of the year, I take delivery of a shiny new Volvo C70 convertible! Thanks for your efficient and brilliant service – and for constantly putting up with my daft questions and childlike inability to wait a few weeks for the car.

Danny arrived 10 minutes after the new car was delivered and made the process of selling my old car just as simple as leasing the new one. All in all, a great end-to-end process, with no regrets (except the weather, but I put the roof down regardless).

Looking forward to dealing with you again in another 2 years!

Graham

Editor Note: Graham, you are mad! Are you sure you have weed your pants, or is it the rain because you have the roof down. Your Volvo is a really cool car, like my own Audi A4 convertible but with a metal folding roof, hmmm... have I chosen the wrong car? Well, an Internet Consultant using me to source a car means the World - thanks VERY much for the biz. Every little helps, hahaha! For anyone reading, Danny is the guy who buys Part Exchange cars from the link on my site. - Ling
---

Customer Letter: 655 / 1522
Michael says...

Ling,

Thanks very much. Citroen Picasso delivered as promised; fantastic service.

Michael

Editor Note: Mike, wonderful. Just a short email, eh, but you are busy driving it :). Hope you really enjoy the car in sunny Brighton. The C4 Picasso 5-seater is a great car. Glad you enjoyed the service. - Ling
---

Customer Letter: 654 / 1522
Andy says...

Hi Ling

Just wanted to say thank you very much for the wonderful service you provided. The Volvo C70 arrived today & wowowow !!! it looks absolutely stunning. Unlike cars I've had delivered before, this was delivered in showroom condition.

I will only use you for my cars in the future. Once again ... THANKS VERY MUCH. Best wishes for the future.

Andy

Editor Note: Andy, so glad the C70 Convertible arrived in showroom condition. I give my dealers hell when they mess up, and I come in from stick from idiots from Automotive Management because they don't think my cars can arrive in great shape. Make sure you take your umbrella when you go for a drive, it is raining in Gateshead today. Simply wait until next May, and then you can have the roof down all the time. I've checked your date of birth, make sure you glue on your hair! :) - Ling
---

Customer Letter: 653 / 1522
Mick says...

Hi Ling,

The Kia Sportage was delivered on Monday and after driving it for the last 5 days I thought I would let you know how pleased I am with it. Thank you for the excellence service you provided and I will have no hesitation in recommending you in the future.

Mick

Editor Note: Mick, that's brilliant! I also have a Kia Sportage that Jon drives. These are really great cars for the money, like a half-price Freelander. Glad you like it, and glad you like my service. - Ling
---

Customer Letter: 652 / 1522
Karl says...

Hi Ling

The Lexus arrived safe and sound.

A few months ago I was tasked with improving customer services within my company. I hope you will allow me to say that you are a role model in this area. You are also a little nuts.

Your service is absolutely first class. Thank you for everything.

Karl

Editor Note: Karl, well you work for a big aircon company, so that's a great compliment. I work like a dog to make this happen smoothly, not helped by the damn Post Office who keep going on strike. I will make sure I keep my standards up. You are so sweet. Enjoy the Lexus IS 220D, brilliant bling car, low cost. - Ling
---

Customer Letter: 651 / 1522
Stuart says...

Hello Ling,

Just a quick note to say the BMW 5 Series turned up bang on time this morning as promised.

Very nice chap delivered it - car seems perfect. Thank you very much for a hassle free experience - I am most impressed.

Stuart

Editor Note: Stuart, you are most welcome, you see; I can even deliver cars to North America!! :) Enjoy your tea party in the BMW. 5-Series is a fantastic car! - Ling
---

Customer Letter: 650 / 1522
Mark says...

Ling

A quick note of thanks for final delivery (although I am more than happy to write a longer missal of praise for your publicity machine!).

I have found the entire process of dealing with you seamless and un-traumatic. I might even go so far as to say I trust you; a first for me and my relationship with the automotive industry!

I will most certainly come back to you for my next car if I go with PCH. And I will know to order well in advance.

Mark

Editor Note: Mark, I am always hungry for my publicity machine, and I would welcome a missile of praise :). These BMWs were a bit slow, factory order. But they were dead cheap and a new model, so glad you like it. - Ling
---

Customer Letter: 649 / 1522
Peter says...

Hi Ling!

Sorry for the delay - been having too much fun with my new toy! (definitely a superb car to drive, I'd recommend it to anyone).

Anyway, the main point of this email is to thank you very much for your efforts in acquiring this car for me.

There were times in recent weeks when I was beginning to wonder if I would ever get it and you must have got sick of me keep asking when, when, when... so thank you again for your patience.

Even though the deal seemed to take ages from start to finish, I do realise that it was down to events that you had no control over (ie. holidays, shortage of Ford cars etc).

Rest assured, I will have no hesitation in recommending your services to anyone I know who is considering car leasing (personal or business). Hopefully, if I'm still in employment in 3 years time, (and you're still in the business), you'll be hearing from me again regarding a replacement and I promise I'll try to be more patient next time round.

So, best wishes for the future and keep up the brilliant website.

Peter

Editor Note: Peter, yes, everyone has been saying these Mondeos are lovely cars, they are just starting to come through. Ford have been having difficulties (like most manufacturers always do with new cars) and supplies are difficult. I will still be here in 3-years, unless I'm on a tropical island, drinking Bailey's and watching another sunset :) Thanks for being patient! - Ling
---

Customer Letter: 648 / 1522
Ken says...

Just to say, the car arrived in A1 condition on Monday at 11.30 am. My son is driving it today, and he loves it.

Another satisfied customer. Speak to you in 3 years time :-)

Ken

Editor Note: Ken, and you have been such a brilliant customer. As a Chief Buyer yourself, I am glad when a professional is pleased with my service. Glad everything went perfectly (amazing for a FIAT, hehe). Enjoy the Grande Punto, these are lovely little cars! - Ling
---

Customer Letter: 647 / 1522
Natalie says...

Hi there Ling,

It's been a couple of weeks now since the car arrived but I just wanted to write and say thanks for making it all so easy for me - especially as it's been my first foray into leasing.

The car's great and I hope after the lease period it all goes as smoothly as arriving! It's been a pleasure dealing with you - it's nice to allow a bit of humour into transaction like this and I shall certainly be recommending you to friends & family alike.

Look forward to dealing with you again in the future.

Natalie

Editor Note: Nat, I just love your name, because it's unusual. Doesn't sound too Scottish! It makes my job easier, no offence to all those "John Smiths". That C4 is a great car, so much spec and gear. Glad you are happy. - Ling
---
Search my letters page!

| | | |
| --- | --- | --- |
| From your area... | ...or from people... | ...or about a specific car! |
| | | |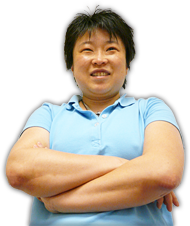 Online Service
Response Times
Quote > Proposal > Order > Delivery
75 CLIENTS IN 'PROPOSAL'
...LING REPLIES IN:
HRS : MINUTES sec
142 CLIENTS IN 'ORDER'
...LING REPLIES IN:
HRS : MINUTES sec
Customers use my secure LINGO management system.
Response times above based on last 4 hour period between
9am - 6pm, Mon to Fri -Ling

No Waiting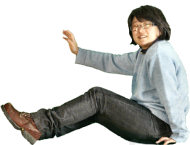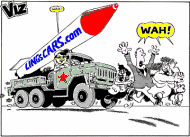 I am the Viz UK business ambassador!
Post me Ferrero-Rochers! Yum Yum!
Unlike most other internet car leasing sites, I publish all my contact information openly!
...so, you know who I am - Ling
THE UK's FAVOURITE
CAR LEASING WEBSITE!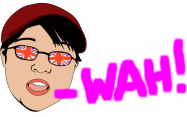 Boss: Ling Valentine MSc IoD
15 Riverside Studios
Newcastle Business Park
Newcastle upon Tyne, NE4 7YL
Tel 0191 460 9444
[email protected]
I prefer email to phone - Ling
VAT No: 866 0241 30
Co Reg No: 6178634
Consumer Credit Licence: 663330
Data Protection No: Z1098490
Best Before: 17/08/2007