CUSTOMER LETTERS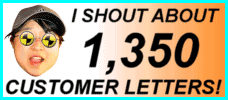 1522 LETTERS!
More customer letters than any other car sales site IN THE WHOLE WORLD! - Ling
You are viewing page 50 of 58 - go to page:
Search my letters page!

| | | |
| --- | --- | --- |
| From your area... | ...or from people... | ...or about a specific car! |
| | | |

Showing ALL my letters!



Customer Letter: 285 / 1522
Steve says...

"Always a pleasure, never a problem. Get a car from Ling. We need more "real" people like Ling in this world. The dealer pulled out all the stops when I needed the car."

Steve

Editor Note: ...and another Toyota Corolla Verso biteing the dust! Steve, you are excellent repeating customer, thanks for business! - Ling
---

Customer Letter: 284 / 1522
Mike says...

Thanks Ling, your service was top class and I am happy with my C Class Mercedes. Everything went as planned from when I first made contact to when the car was delivered, on time and from an excellent dealer. I will be back in 3 years time when my hire period expires.

Mike

Editor Note: Aha, it is always good to supply builders. I never know when I need one! I hope to buy land and build house on it, like "Grand Designs". So knowing such a nice builder will be a help. Enjoy Merc, Mike - Ling
---

Customer Letter: 283 / 1522
Laurie says...

As a service industry provider, it warms our hearts to see someone such as Ling. In our opinion she is second to none. Thanks you so much for the Mercedes-Benz, and we wish you every success for the future.

Laurie

Editor Note: Whoa! Kings Lynn is dangerous place, take care, soon will be inundated by North Sea. I know this, I did my MSc in Coastal Erosion and Sea Level Rise. However, until then enjoy Merc, Laurie!! - Ling
---

Customer Letter: 282 / 1522
Steven says...
Thanks for all your help, Ling. Everything you said would happen, did, and on time! The excellent dealer was very helpful with the paperwork and delivery arrangements. I would have no hesitation recommending you to colleagues and clients.

Steven

Editor Note: Oh, my husband is from Yorkshire which helps, as I can translate what you are saying to English, when you phone me, Steven. Enjoy BMW 320, that is same car as mine!!! Very nice, eh? - Ling
---

Customer Letter: 281 / 1522
Paul says...
Ling - When I first saw the website I was surprised to say the least. I thought "NO WAY" However, I compared prices, and took a chance. Ling does her job well, and gets deals!

Would I use her again? YES!

Would I recommend her? YES, I HAVE!

Paul

Editor Note: Glad you took the plunge into my website, Paul. So many websites never updated, not live and are very boring, eh? Not mine! Glad you like new Toyota Avensis, too! - Ling
---

Customer Letter: 280 / 1522
Ann says...

Thanks Ling,
We are absolutely thrilled with our new Mercedes-Benz Sport Coupe. Your service and the delivery were excellent. We will certainly contact you aghain when we require any other vehicles.
Kind regards,

Ann

Editor Note: I am looking forward to replacing rest of your fleet of (200?) vehicles, Ann! You and Peter were such nice customers. It is so pleasant to deal with North-West UK customers, you have very nice accents! Glad you like Sport Coupe - Ling
---

Customer Letter: 279 / 1522
Jamie says...

Ling is a refreshingly different contact for arranging car contract hire. I felt all along that I had the personal touch (OOOh-errr! Note I am not bloody Beijing Massagie - Ling) - and the Chinese Polo mints were nice, too. My Mazda RX-8 is a delight to drive, and at a great price, plus the delivery driver was a very knowledgeable and friendly chap. The dealer was excellent. So; many thanks and I look forward to dealing with Ling in the future.

Jamie

Editor Note: I have been told I am one of UK top-sellers of Mazda RX-8. I have sold 25 in last month! Wow. So glad you are happy with your car, Jamie; zoom, zoom, zoom down to local petrol station, they will become your best friend! - Ling
---

Customer Letter: 278 / 1522
Ashley says...

Thank you for giving me a wonderful service, everything was straight forward without complications. Delivery of my Fiat Panda was excellent. Keep sending the sweeties, and I will say more nice things!

Ashley

Editor Note: You know Ashley, Pandas (animal) actually come from my hometown, Chengdu. So it always makes me smile to deliver same-name car. Even though car breaks down more often than animal. Good job animal is Chinese, not Italian - Ling
---

Customer Letter: 277 / 1522
Aidan says...

Dear Ling,

Thanks for sorting me out with my SAAB - you were really helpful, very straightforward and fun to deal with. Anyone who doesn't believe you're real or is scared of dealing with a website that is as entertainingly random as yours, is missing out. I've recommended you to everyone I know, and even to random people in the street.

Aidan

Editor Note: WAH! Praise from Internet company is praise indeed! You have some big-name clients like Travel Inn, Link, Babycham etc. Thanks very much for saying such nice things about me and my site, I make your company name hyperlink - Ling
---

Customer Letter: 276 / 1522
Richard says...

Great Car,
Great Price,
Great Service,
Delivered Quickly.

One note though; I wasn't sure about insurance. Who is owner, who is registered keeper?

Richard

Editor Note: Wah!!! Yet ANOTHER Toyota Verso! Your question is often asked, but actually irrelevant. I do explain on website, but easily missed. As long as you insure car, it does not matter. But for record, you are neither registered keeper OR owner. You are simply renting car. Owner/keeper is finance company who buy car from dealer, then they rent it to you - Ling
---

Customer Letter: 275 / 1522
Dave says...

Hi Ling, just to say thanks for supplying my Toyota Verso. I've told quite a few friends about you and your unique style of business. You obviously work very hard to please your customers. Delivery very good, just what we expected.

Dave

Editor Note: ANOTHER Toyota Verso, these things taking over world. Very good cars, but almost invisible! I appreciate nice letter, Dave. - Ling
---

Customer Letter: 274 / 1522
Richard says...

Hi Ling, any chance of you generally organising my life for me because I'm sure that I'd sell more, spend less, sleep more, eat less etc? (Are you MAD????? - Ling) Seriously (Phew! - Ling), you have a great demeanour, which very importantly is backed by fantastic service. I will certainly be back. Dealer was crap! No customer service at all!

Richard

Editor Note: Hmmm, this letter is curate's boiled egg! I rarely get complaints about this certain Citroen dealer. Sorry they were crap at Berlingo delivery. I need you to expand on the crapness, give me some clue. Usually they are very good. I will monitor them closely. Richard, you are quite mental. I am just about opposite to every point you write in your letter. I "spend more, sleep less, eat more", etc. The only nail you hit on head is "sell more". Thanks - Ling
---

Customer Letter: 273 / 1522
Malcolm says...

When I first heard of Ling, it was the "head on the body of a Dalek" that caught my attention (some people say I have similar personality to Dalek - Ling). After contacting her for a quote (for an unlisted car), I found the whole service and flow of communication to be clear and free of jargon. The Mazda 6 was delivered early and all aspects of operation explained - excellent! Where so many companies employ faceless people with personality bypasses, it is great do deal with a human being (I not often called THAT! - Ling). I will recommend Ling to anyone who is looking for a new car, without hesitation.

Malcolm

Editor Note: You very bloody kind customer, Malcolm, you write very sweet letter. Nottingham very dangerous place, you should take care. Maybe I rent you Dalek body for protection on mean streets - Ling
---

Customer Letter: 272 / 1522
Stephen says...

Many thanks, Ling. The Toyota Verso was delivered on time and was everything I expected (I TELL you Verso is good car! - Ling). A personal service for a one car personal contract hire - prompt to respond to email and phone questions; excellent! The supplying dealer was very professional. Many thanks Ling.

Stephen

Editor Note: Ah, my husband was born in Wakefield! I have visited many times. Another Corolla Verso! These becoming VERY popular cars, but still under radar - Ling
---

Customer Letter: 271 / 1522
Peter says...

LINGsCARS.com provided an excellent service, both in terms of cost and delivery of the Land Rover Freelander. I would not have a problem in recommending such a friendly, excellent service. The Freelander was delivered on time.

Peter

Editor Note: I'm quite pleased to supply you a Land Rover, Peter, as you come from Land Rover country. So glad you chose me, glad I was cheaper and better than dealers - Ling
---

Customer Letter: 270 / 1522
Richard says...

Excellent service, with a smile and great wit, and the dealer for our Mercedes-Benz E220 was excellent, too. So far, we have had four (Wah! - Ling) cars from Ling and all have been very smooth and professional. If the Chinese are coming and they are all like Ling, we should all be very happy

Richard

Editor Note: Very nice letter, Richard, thanks! When I am rich and I want a posh boat, I will come to Shotley Marina; it will be my first port (heh) of call. Enjoy PanzerWagen-Benz! - Ling
---

Customer Letter: 269 / 1522
Leslie says...

Ling, I'm well pleased with the Merc Sport Coupe (WAH! You must not call it "Merc"!! Mercedes-Benz organisation get VERY upset if people do not say name in full and hyphenate. Idiots. They have threatened to refuse me car supply unless I say it properly. Reminds me of 1930's Germany! - Ling), it was great value. My first time with leasing and I'm already a convert (just wait until I explain Communism to you, Leslie, convert to that and prepare for a lifetime of bollocks - Ling). The whole deal was conducted speedily, smoothly and most important of all simply. I've already recommended your website to a friend. Merc (NOOOOOOOO!!! You say wrong, again! - Ling) delivery driver was spot on time, and helpful and pleasant.

Leslie

Editor Note: AAArgh! Like BMW, Mercedes are brand mentalists. I must be careful to write brand name in correct way. Mercedes-Benz. There. Glad you are happy with damn car, Leslie! - Ling
---

Customer Letter: 268 / 1522
Tim says...

Hi, Ling

Great work getting me into my first lease car. I couldn't believe it was so easy and stress free. I should have done it years ago. The Renault Scenic is superb. If only it had been so easy to get rid of my old car! The dealer was excellent, delivered the right car on the right day. Thanks for everything.

Tim

Editor Note: Everything went nice and smoothly with your car, I'm so glad you are happy, Tim. I ran a Renault Scenic for 6 months, about 2-years ago now, and I really enjoyed to drive it - Ling
---

Customer Letter: 267 / 1522
Nigel says...
Ling, Just thought I would drop you a mail to let you know I got the car as scheduled (BMW 320 - Ling) and I am very happy with it. Great dealing with you. Thanks.

Nigel

Editor Note: Oh, we had a little bit of problem getting your car as quickly as you wanted, Nigel. However, we got it delivered resonably fast, for you. You have already recommended some business to me, so THANKS! Hope you enjoy flashy new BMW - Ling
---

Customer Letter: 266 / 1522
Paul says...
Dear Ling,

Toyota Avensis T3X 2.0 D4D (115bhp) 5 door hatchback Deal 426

May I say how pleasant it has been to deal with you on this matter. Your website is certainly hard hitting but I found in conversations you were very prompt and helpful.

I have accordingly recommended you to my colleagues who over the next year or so will all be swapping their company cars and taking cash for a car deal. Thanks again.

Paul

Editor Note: Dear Paul, it is with pleasure I note that polite English people like you are such a pleasure to deal with as customers, and that you also write the most gracious letters in the world. As a roughneck Chinese peasant, I am charmed. - Ling
---

Customer Letter: 265 / 1522
Malcolm says...

Ling, the car (Mazda 6 - Ling) has just been delivered, and can I say thank you very much for all your help and assistance. I am extremely chuffed!

Malcolm

Editor Note: Malcolm, despite Mazda being damn Japanese brand and despite the Managing Director banning me from selling his cars (now lifted - something to do with me saying Americans did right thing to nuclear bomb Japan and turning up at dealership in my Nuclear Missile Truck - heh), I am pleased to sell you this car. Mazda 6 is actually very nice car. Glad to have you as very nice customer - Ling
---

Customer Letter: 264 / 1522
Ruth says...

We couldn't have asked for better service. Everything went according to plan (timescales, delivery, colour, etc). You provided fantastic dealer service and an excellent delivery of the Mini to us. Only one problem; I can't decide which car to lease from Ling in two year's time!!! Keep up the great work, Ling.

Ruth

Editor Note: Ho! You are from West Midlands yet I could understand you on telephone! Ruth, thanks so much for nice letter. You can always rely on Mini dealers for good service because really they are BMW dealers - Ling
---

Customer Letter: 263 / 1522
Paul says...

Hi Ling,

I'm delighted with my car and very impressed with your extremely helpful and professional service. Your dealer for my Fiat Multipla was good, pleasant and efficient. I loved the noodles, too!.

Paul

Editor Note: Paul, glad you enjoyed noodles! They were special Sichuan spicy cat and dog* flavour. You can reuse chopsticks if you wash. Hmmm, Fiat dealer gets good review - you are sure noodles have not affected brain? Fiat Multipla is strange kind of car, 3 people can sit in front; just like my old Land Rover and my nuclear rocket truck. Do you ever get deja-vu? Thanks for being well behaved customer with no complaints - Ling
* = not really (I explain for stupid people)
---


' - Ling

---

Customer Letter: 262 / 1522
Paul says...

Many thanks to Ling for such a quick, efficient service over the busy Xmas break to get our new Discovery V6 delivered.

Paul

Editor Note: Paul, you are SUCH a nice guy, you got the Disco 3 for your wife for Xmas gift. She is so lucky, I am telling my husband Jon about your gift every day so that he will consider treating me as well as you treat your wife! - Ling
---

Customer Letter: 261 / 1522
Richard says...

Dear Ling,

Our new metallic black 2.0 SDI Golf arrived on Friday and is fantastic - Thank you very much.

Both my wife and I are really pleased with the car and would like to thank you for a wonderful and easy to use service - it was painless :). Many thanks again.

Richard

Editor Note: Richard and Jane, I'm very glad you are pleased. I used to live in Whetstone, so not too far from you. It was really easy to nip down into Chinatown, and I miss that! Hope you REALLY enjoy car for next couple of years! - Ling
---
Search my letters page!

| | | |
| --- | --- | --- |
| From your area... | ...or from people... | ...or about a specific car! |
| | | |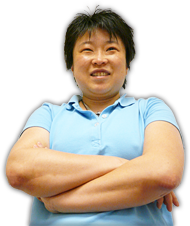 Online Service
Response Times
Quote > Proposal > Order > Delivery
75 CLIENTS IN 'PROPOSAL'
...LING REPLIES IN:
HRS : MINUTES sec
142 CLIENTS IN 'ORDER'
...LING REPLIES IN:
HRS : MINUTES sec
Customers use my secure LINGO management system.
Response times above based on last 4 hour period between
9am - 6pm, Mon to Fri -Ling

No Waiting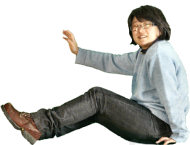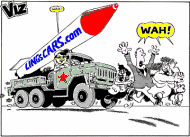 I am the Viz UK business ambassador!
Post me Ferrero-Rochers! Yum Yum!
Unlike most other internet car leasing sites, I publish all my contact information openly!
...so, you know who I am - Ling
THE UK's FAVOURITE
CAR LEASING WEBSITE!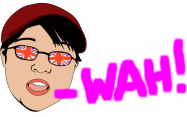 Boss: Ling Valentine MSc IoD
15 Riverside Studios
Newcastle Business Park
Newcastle upon Tyne, NE4 7YL
Tel 0191 460 9444
[email protected]
I prefer email to phone - Ling
VAT No: 866 0241 30
Co Reg No: 6178634
Consumer Credit Licence: 663330
Data Protection No: Z1098490
Best Before: 17/08/2007