CUSTOMER LETTERS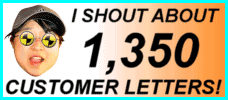 1522 LETTERS!
More customer letters than any other car sales site IN THE WHOLE WORLD! - Ling
You are viewing page 38 of 58 - go to page:
Search my letters page!

| | | |
| --- | --- | --- |
| From your area... | ...or from people... | ...or about a specific car! |
| | | |

Showing ALL my letters!



Customer Letter: 595 / 1522
Emma says...

Dear Ling

I didn't think that I would be that bothered by my new Mazda MX-5, but I have to say from the moment it arrived I was slightly in love...

The very nice man from Cxxxxxxx (long way from me) turned up bright and early, in fact I was still in my pj's...

The car looked good and I could find no problems, apart from the fact he had used 315 miles on the clock to get to me (which we marked on the receipt). Thanks for your help. My mid life crisis is now in full swing...

Emma

Editor Note: Emma, hehehe, you are so funny! I hope you didn't shock him too much in your pajamas. With Winnie The Poo? :) MX5's are lovely cars, the miles on delivery will be added to the contract mileage so you don't lose out. He must have set off VERY early to get you out of bed after 315 miles! - Ling
---

Customer Letter: 594 / 1522
Stephen says...

What can I say? Fantastic service!

Thank you so much for all your help, the family are loving the new Vauxhall Zafira. The car was delivered on-time and it looks great! I loved the personal service that you offer, and you were always very prompt in responding to my questions and demands. Delivery was excellent, shame there were no car mats provided.

Thank you again and I look forward to arranging my next car with you.

Stephen

Editor Note: Stephen, thanks for very kind letter. Well, you know how much dealers charge for car mats? They are a fortune. Where possible I try to get the finance companies to "throw them in" and often they arrive in a pack after the car. But I refuse to charge you an extra £50 just for a few poxy mats. Really, I recommend £5 at Halfords :). Hope you enjoy the Zafira, they are great cars and so cheap! - Ling
---

Customer Letter: 593 / 1522
Thomas says...

Hi Ling,
Just got delivery of my Lexus. I am made up, I carried out an inspection on the car in the rain. Everything was fine the only problem is the driver had driven up from Reading, putting 240 mies on the clock. In your leaflet you told us to report to you if it had excess miles, that mileage equates to about 3 weeks of driving for me. Thanks Ling!

Thomas

Editor Note: Thomas, well, no problem. The mileage on your Lexus will be added to your allowance for the contract, so you will not be penalised at all. Cars are often driven on delivery because a) for quickness as booking a truck can take days, b) for flexibility and c) to save money. All the drivers are professional and they obviously drive the cars carefully as they would have big problems with speeding fines and complaints if they did anything wrong. Plus, if there are any small faults, these drivers will find them and request that the dealer fixes them. Enjoy the Lexus IS! Great bling car! :) - Ling
---

Customer Letter: 592 / 1522
Darrell says...

Ling, The Vauxhall Zafira arrived with 250 on the clock and I was given a very good demonstration by the Vauxhall chap. Thank you very much for all your hard work on getting this car to me.

Darrell

Editor Note: Hey, no problem, Darrell! My Vauxhall supplier is in the Midlands, so they probably had a nose bleed delivering the car to South Shields, hahaha. Enjoy it, any problems with it, talk to a Vauxhall dealer. As you a senior IT engineer, I appreciate that you enjoyed using my web service :) - Ling
---

Customer Letter: 591 / 1522
James says...

I have leased many car and dealt with various leasing companies, but none have made the process as easy as Ling. Exceptional service and a great personality. Dealer was excellent too. A real pleasure to work with!!!

James

Editor Note: James, my God, a really nice letter, thanks. Although it is taking about 16 weeks for these Q7s to come through from the Audi factory, you were very patient and in the end got a very cheap Audi - real heavy metal car, eh? - Ling
---

Customer Letter: 590 / 1522
Alastair says...

Ling,

Just a quick email to let you know that the Range Rover Sport arrived yesterday, and to thank you for the outstanding service that you have provided over the past 10 weeks. I would not hesitate to recommend you to anyone, and rest assured that you will be my first port of call for all future cars.

Alastair

Editor Note: Alastair, well what a shame it is not flooded in Derby (rest of UK is under the water when I read this). Or else you could have "tested" it, as it is the best 4x4 thing. Everyone who has had these RR Sports have been really happy - I must be the only supplier who does not load the commission up to £1000. I supply these cars for exactly the same tiny margin as every car, from Kia Picanto to Merc S Class. You are a very special customer, but your car to me is like a can of baked beans, hehehe. - Ling
---

Customer Letter: 589 / 1522
Brian says...

With phone calls answered by Ling herself, emails answered within minutes and a personal service... we have never had that from the "big boy" lease companies. Why should we ever have to go anywhere else in the future? Thanks Ling, great car, you are a star!

Brian

Editor Note: Well, I always say that it means so much to get a recommendation from within the car trade - and it shows how cheap these contracts are, too. The "big boys" are never so big when you look closely, eh? Hehehe. I don't know why everyone can't answer the phone and answer emails as... if you don't, what's the point? I am constantly amazed by the "big boys". Thanks for letter, Brian! - Ling
---

Customer Letter: 588 / 1522
Andrew says...


Ling is the King,
The rest are all dead,
Thanks very much,
For my 350Z!

Andrew

Editor Note: Andrew, what a wonderful poem, you are a true artist. I am sure I will see you zooming around locally as you are only 15 miles away from me - Ling
---

Customer Letter: 587 / 1522
Barry says...

What a fabulous service Ling. The thing we liked about LINGsCARS.com is that when you call or e-mail you actually get to talk to Ling and not some answer machine. This was our first rented vehicle and I can't fault the process or service received even if I wanted to. The service was personalise, your not left feeling like "just another customer". The price we were given was great; the service received was first class - we were constantly updated on our order process, and more importantly all of our queries we dealt with immediately - you cannot ask more than that. On top of all of that you get Ling's great sense of humour. Would we use LINGsCARS.com again? Yes, without hesitation!

Barry

Editor Note: Wow, what a wonderful letter! Of course you speak to me, why not? I often wonder why other companies use the call centres. Glad you like my sense of humour, especially being Pneumatic Solutions, you are full of hot air, hehehee. Ooooops! Thanks, Barry! Enjoy the Mondeo - Ling
---

Customer Letter: 586 / 1522
David says...

Hi Ling

Sorry it's taken me so long to email my thanks to you but have been away on business. We love our new Mitsubishi Outlander and are very impressed with your service with no qualms of recommending your company to others.

David

Editor Note: David, thanks for your note. Your Mitsu Outlander was very painless, a nice easy delivery for me. Thanks for being a lovely customer. - Ling
---

Customer Letter: 585 / 1522
Lauren says...

Now, the Range Rover Sport ............ I shall lick it clean every night, it is to die for (so the fuel bill...£78 to fill it today, ouch!). It's a dream to drive and I am delighted I chose it. Great colour, spec etc. I'm driving it down to Manchester and back tomorrow so its gonna get a good run in.

I'm away to log onto your www.motorrecall.co.uk thingy now to see what thats all about, I will do the letter to you soon.

Again, I'm not easily impressed Ling, but you are a star, great website, great business and fantastic service. I got the best deal in the market place and am delighted. I will now become your stalker regarding websites and you will be so pissed off I ever came near you!!!!

Thanks Ling,

Lauren

Editor Note: Lauren, brilliant! I hope you enjoy posing in your new Range Rover Sport, these cars are REALLY nice. I'm sure even though it has a big fuel tank, it is not as thirsty as my 5mpg nuclear missile truck. Glad you are developing your website, I will gladly give you a link when it is up and running. Enjoy terrorising Scotland (and Manchester) in your new car! - Ling
---

Customer Letter: 584 / 1522
Ian says...

Excellent service. Ling keeps in touch, help when needed and does it all with a sense of humour. I would recommend LINGsCARS to anyone, she's very good.

Ian

Editor Note: Ian, well, you had a bit of trouble with your new Zafira - one of the warning lights just wouldn't stay off on the dashboard. However, I think we got it sorted in the end. Hope you enjoy your cheap new Zafira :) - Ling
---

Customer Letter: 583 / 1522
Martin says...

Ling was great to deal with. She even worked evenings and weekends like me! Recommended!

Martin

Editor Note: Martin, hahahah! The reason I have been working weekends and evenings is that I have been so busy since I turned down Duncan Bannatyne on bloody Dragons' Den! My turnover has doubled this year, so a few weekends have been necessary to keep everything fully up to date. Thanks for being a lovely customer - Ling
---

Customer Letter: 582 / 1522
Pearl says...

Just like to take the opportunity to say, great web site, fantastic deals, and really useful to see the different mileage rates. This Nissan Qashqai will be my fourth lease car, all sourced from different companies ('suits'). In the past I have had my order forgotten, resulting in me being without a car for 3 weeks, and my calls and emails always took days to be answered. Your prompt attention is great and very reassuring. Well done!!! Fantastic. Look forward to delivery. Also document pack sent out was first class, even with advice on returning, I had to look this out for myself with my first car. (Sweets and keyrings appreciated). Also info on NCAP crash tests on web site is brilliant. I have a feeling that the 'suits' are going to be very quiet from now on!

Pearl

Editor Note: Pearl, well why not show the euroNCAP stuff - I'm sure it helps that your car gets 5 stars. I think websites should be as useful as possible, so I add any good info I can find for the customer benefit. Mackams building your car as quickly as they can. Document pack is simple but it works, I use eye-catching method, eh? Hope sweets did not poison you - Ling
---

Customer Letter: 581 / 1522
David says...

A pleasure doing business with you - quite a rarity these days. A totally smooth operation from initial enquiry to final delivery; I didn't even have to buy a stamp for postage, every email was answered promptly. Zafira was delivered on the date and time promised. I look forward to re-renting with you in 2-years time.

David

Editor Note: David, I even sent you a spare number plate for your trailer! :) These Vauxhall Zafiras have been so cheap and such good value, it's been one of my bestselling cars this year. So nice to deal with someone who is so super at paperwork, yours was 100% perfect. Thanks for your sweet letter! - Ling
---

Customer Letter: 580 / 1522
Brian says...

This must be the best way to get a car, just pick your price and your car off Ling's website and let Ling do the rest! Even me, a stupid farmer, can manage that! Delivery was excellent.

The best thing was that when I needed to speak to someone, I spoke to Ling herself and not some answering machine. Yes, she is crackers.

Brian

Editor Note: Brian, hehehe so, I am crackers and you are stupid - what a team, eh? Not so stupid, though... you got the cheapest 4x4 for your farm and in the colour you wanted and on the date you wanted. That's all that matters eh? Nice to deal with someone who will be using the 4x4 properly (for sheep and cows and stuff) and not some WAG, hehehe. These Kia Sorentos are proper, good, full-size 4x4 SUVs. Plus, EU subsidies are paying the rentals - you can't lose :) - Ling
---

Customer Letter: 579 / 1522
David says...

Ling,

Thank you so much for arranging this contract hire for me. This is the first time I've gone down this route (as far as cars are concerned) and to me, it makes nothing but absolute financial sense. I don't know why more people don't use this method when it comes to running a new car.

I know I gave you something of a headache with the specifications of the Octavia VRS Estate I wanted (which I know are like hen's teeth to find). When the dealer's low-loader delivered the exact car I had asked for (and I mean in every single detail) I was speechless.

Sadly we have come to expect substandard service in this ("couldn't give a damn") country. Crap customer service has become the norm. Your level of service, expertise and professionalism stands out like beacon against every other comparable company in your field and I personally would go no further than Ling's Cars in the future.

I'm more than happy to recommend you to any sensible person who is looking to run a new car at almost half the cost of buying.

David

Editor Note: Well, my God, what a letter! David, hehehe, if every customer wrote a letter like this I would be very pleased! Also, you are only 20 miles from me, so maybe I see you around in your fast Skoda VRS. I look forward to helping you again with another car... but what a standard I have to live up to, eh? - Ling
---

Customer Letter: 578 / 1522
Jason says...

Car turned up this morning, excellent. This has been completely hassle free. Thanks for all your hard work, it's pleasure dealing with you.

Jason

Editor Note: Jason, wow, you are at Upper Heyford! When that was a Ronald Reagan air base, my husband sat outside to watch the F1-11's coming back from bombing Ghadaffi in Libya. Anyway, now the F1-11's are replaced by a new VW Passat, try not take it on bombing missions. Finance company will go mad if the car is damaged. - Ling
---

Customer Letter: 577 / 1522
Karen says...

Having just got my second new car through Ling, I would say I am extremely impressed with the excellent service. She is no-nonsense and straight talking unlike some other companies I contacted.

I recommend Ling to my customers and friends. Having one car taken away and being delivered another, was very smooth. Excellent delivery driver.

Karen

Editor Note: Hello, Karen! You are a long-term customer and I always like to deal with pubs as it is very convenient to call in for a drink, hehehe. You swapped a Citroen Picasso for a Mazda 3, wow, so different. I wonder which you prefer? See you in Darlington, sometime. I will have a Bailey's... - Ling
---

Customer Letter: 576 / 1522
Kay says...

Your sales pitch is definitely unique, but I quite like it! Friendly delivery driver and good delivery.

You are extremely efficient. Replying to emails quickly and NO queries on the telephone, either. My brother-in-law has been referred to you for next year. For a second referral, you must be doing something right.

Kay

Editor Note: Kay, Thanks so much for the lovely letter. I must say, one of my favourite drinks is cider so I would like to visit Taunton. These new Zafiras are great cars, I have sold dozens! Thanks for the referrals - Ling
---

Customer Letter: 575 / 1522
Neil says...

The Skoda Fabia is superb. Fast and economical. Great service from you, as promised. No need to go anywhere else. Everything was as it should be when getting a new car and there is no need to worry about depreciation.

Neil

Editor Note: Neil, yep, these Skodas are pocket rockets. Everyone who has had one, loves it. It is like a GTI Skoda. Anyway, glad you were bloody pleased with my service, thanks for the letter! - Ling
---

Customer Letter: 574 / 1522
Stephen says...

Hi Ling, thanks so much for making everything work out so well. I received a phone call this morning that my new VW Transporter was on it's way to me. I was so surprised as I only sent off the paperwork 2 days ago ! However you did say it'd be coming on the 11th or 12 th and here it is on the 11th. I really appreciate the way you do business and will come back to you next time, also recommend you to anyone who needs a great lease deal. Fantastic service Ling but it'll take a while to recover from the Chinese candies you sent me....

Stephen

Editor Note: Vans, vans, vans... I get my head in a spin about vans, there are so many options and sizes and weights. But the VW dealer had the exact VW Transporter (with air-con) you wanted in stock, so I made sure you got this double-quick, Stephen - Ling
---

Customer Letter: 572 / 1522
Kevin says...

Hi Ling,

The car arrived around 11am this morning and I love it.....A nice old retired man from L***** drove it all the way up to Scotland and he is now getting the train back to L*****!!!! I did drive him to the nearest train station and he explained that the initial mileage (340 miles) would be added to my agreement.

It has arrived at a great time as we are all about to head off to the East Coast of Scotland on holiday and we can drive there in style now....I would like to thank you for all of your help and I will be recommending your company to everyone that asks me about how I got hold of such a great car at such a great price......Once again, thanks for all of your help.

Kevin

Editor Note: Kevin, you are an Operations Manager for Morrison's supermarket (Grocery and Frozen, peas; buy 2 get 1 free!) and so I am glad you tell me my customer service is good! The Qashqai (but 1 get none free, hehehe) sounds like a funny fruit, eh? The Mackams are working flat out to build these cars - I think this car is the best thing Nissan has done. Thanks for being lovely customer, enjoy holiday - Ling
---

Customer Letter: 571 / 1522
Graham says...

Hi Ling,

I am pleased to report that the car arrived safely at 2:30pm. Everything is perfect and my wife is over the moon. Thank you very much for for your care and attention throughout the deal. I am now laughing all the way to my bank for the next two years.

Graham

Editor Note: Hehehe, I am laughing all the way to the bank, but for only 2 minutes, my commission payment is so low!! Really happy that you are happy, too. Your wife should be over the damn moon, Fabia is very nice car and this one was SOOOOO cheap! - Ling
---

Customer Letter: 570 / 1522
Steve says...

Hi Ling

My new BMW 320i Coupe arrived yesterday which was 10 days earlier than you'd initially anticipated. This is the first time I have leased a car and have to say that any doubts I had about the process disappeared once I'd visited your web site (what a hive of information + some bonus dodgy gags!).

Your responses to the few questions I had were super-quick and you can bet I'll be back in 2 years. Cheers!

Steve

Editor Note: Hehehe, well - you don't get the dodgy gags from Fawdington BMW, the local expensive dealer, eh? These BMW Coupes were so cheap, I have had a few people ordering two cars, his and hers! I was not sure about the delivery time as these were a brand-new model, so I was pessimistic about delivery. It is nice when it happens faster than you think it will :). It's good that your first time as a leasing virgin was so rewarding, hehehe - Ling
---
Search my letters page!

| | | |
| --- | --- | --- |
| From your area... | ...or from people... | ...or about a specific car! |
| | | |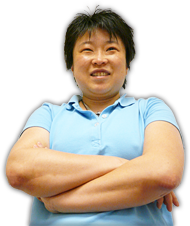 Online Service
Response Times
Quote > Proposal > Order > Delivery
75 CLIENTS IN 'PROPOSAL'
...LING REPLIES IN:
HRS : MINUTES sec
142 CLIENTS IN 'ORDER'
...LING REPLIES IN:
HRS : MINUTES sec
Customers use my secure LINGO management system.
Response times above based on last 4 hour period between
9am - 6pm, Mon to Fri -Ling

No Waiting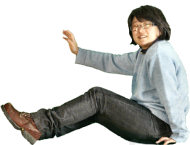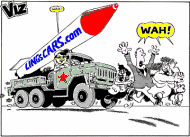 I am the Viz UK business ambassador!
Post me Ferrero-Rochers! Yum Yum!
Unlike most other internet car leasing sites, I publish all my contact information openly!
...so, you know who I am - Ling
THE UK's FAVOURITE
CAR LEASING WEBSITE!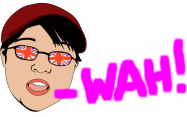 Boss: Ling Valentine MSc IoD
15 Riverside Studios
Newcastle Business Park
Newcastle upon Tyne, NE4 7YL
Tel 0191 460 9444
[email protected]
I prefer email to phone - Ling
VAT No: 866 0241 30
Co Reg No: 6178634
Consumer Credit Licence: 663330
Data Protection No: Z1098490
Best Before: 17/08/2007