CUSTOMER LETTERS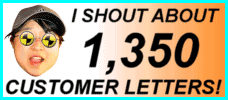 1522 LETTERS!
More customer letters than any other car sales site IN THE WHOLE WORLD! - Ling
You are viewing page 51 of 58 - go to page:
Search my letters page!

| | | |
| --- | --- | --- |
| From your area... | ...or from people... | ...or about a specific car! |
| | | |

Showing ALL my letters!



Customer Letter: 260 / 1522
Graham says...

Ling, delivery was on time. The car is cracking (Mercedes E280 - Ling). Your service was impeccable, you are always happy and bubbly. Cheers!

Graham

Editor Note: Graham, thank you! You are Director of company Floorwise North East Ltd and you already have a VW Touran from me, so I should say double thanks! More and more repeating customers coming back to me, that REALLY makes me happy! I must be doing something right. Take care of your house, considering coastal erosion, Graham. I did my MSc about coastal erosion and it is hot potato topic if you live near the sea - Ling
---

Customer Letter: 259 / 1522
Alexandra says...

Ling, the car is super (Kia Picanto - Ling). We have been very impressed and pleased in our dealings with LINGsCARS. We appreciate that you have kept your word, done what you said at the time you were going to do. LINGsCARS have been polite, helpful and fun! The delivery was on time and courteous. I have been recommending you! Thanks.

Alexandra

Editor Note: Alexandra, it was really nice to deal with you! Thanks for wonderful letter, and I'm glad you are happy. Are you sure I am polite, though? - Ling
---

Customer Letter: 258 / 1522
Vernon says...

I love my new baby (car). I've had an amazing response from all my friends and family. I loved the service that I received, it was very personal and really helpful in getting me a new car. The only thing with leasing is that I didn't realise the amount of time it could take before you get a car. I wouldn't have minded a little note somewhere to point this out. Thanks for the Kia Picanto, though!! Everything was explained thoroughly and clearly to me on delivery.

Vernon

Editor Note: Oh Vernon, I am so sorry, I always do my best to explain that the one thing I cannot truly control is delivery time. Many factors affect it, and the UK law for personal customers means that I must give you a "cooling off" period in which to change your mind. I'm very happy to do that, but it means that if you need a car fast, you simply have to wait. Glad you are so pleased with your new Picanto, though - Ling
---

Customer Letter: 257 / 1522
Neil says...
Once I'd decided which vehicle I wanted (the range was vast) I just let Ling do her stuff. Within the week it was all done and dusted. That's goddamn good service in my book. Cheers Ling, talk to you later.

Neil

Editor Note: Waaaaaaaaah! I am making rod up my own back, here! Thanks for letter Neil, but everyone else please note I cannot usually deliver these damn new cars so fast. See letter above and you'll see what I mean! Neil, you were very lucky - Ling
---

Customer Letter: 256 / 1522
Steve says...

Dear Ling

Thank you so much for helping with my Shogun Sport, to say I am pleased is an understatement. It's the first time I've taken out a personal contract like this and I have to say that your fantastic website, your obvious dedication to your work, and your keyrings and ginger sweets have made the whole experience very easy and enjoyable!

Maybe the days of the normal car dealer are numbered? Now all I say to you is when you need a new computer you can come to me!

Steve

Editor Note: Ohhh, you can get lots of computers in back of Shogun, Steve. Usually I buy Dell computers, but next time I need PC, you will be first call I make. Thanks for sugary words of support, glad you like ginger sweets as most customers tell me they make them choke - Ling
---

Customer Letter: 255 / 1522
James says...

Hello Ling,

Just want to say it's been a pleasure doing business with you, Ling. The service from yourselves and the BMW dealer you use has been fantastic. Delivery was prompt and on time. I have only one gripe though; I cannot find the microwave in the BMW 120d to cook my free lunch.

James

Editor Note: You are idiot, I am afraid James! On BMWs you need to order SE model to get microwave - Ling
---

Customer Letter: 254 / 1522
Rachel says...

Ling, you're a star! Fab service, prompt reply to any queries and cheap prices. Excellent delivery by a very nice man and all the gizmos were explained. All in all, excellent service. The one (and only) improvement you could make is to lease the cars for FREE!!!.

Rachel

Editor Note: You are another Toyota Corolla Verso customer, Rachel! This car is getting more and more popular. Thanks very much to you and David for nice letter, I will be in touch for ["FREE"] software, heheh - Ling
---

Customer Letter: 253 / 1522
Martin says...

What a great experience! Ling has bent over backwards to help at every opportunity! Highly recommended! Brilliant service. Thanks.

Martin

Editor Note: Oh! I am pleased you had a great time ordering new Mini One, Martin. I suppose bending over backwards is slightly more discreet than bending over forwards, as Google has just done for Chinese Government. Who was St Helen? - Ling
---

Customer Letter: 252 / 1522
Stewart says...

Ling, thanks for a great deal. Some delay initially - but more due to Honda not responding to Ling (yes, Honda overcomitted on Jazzes, and the available cars were overpromised by Honda, sorry about that, happens sometimes with these big suppliers and not under my control - Ling). We then switched to a Citroen C4 (better car - Ling) and Ling got us a great one-off deal. There was some limitation to the choice of makes (I can't ever supply everything! Sorry about that - Ling) but her prices more than make up for this. Her website is clear - it's informative and fun. All my emails and phone calls were returned promptly. This was a new experience for us, we will keep in touch and return in two years!!!

Stewart

Editor Note: Phew, Stewart, those Honda Jazzes caused me such a problem. At first supply promised, then supply interrupted, on-off, on-off. Sometimes this happens with very cheap cars, although I manage to keep it to a minimum. Thanks for being so understanding. Glad you like website, and I am so pleased I passed your communication test. You were good customer - Ling
---

Customer Letter: 251 / 1522
Paul says...

Ling, I am so pleased with my new Peugeot 407. I love everything about it. The dealer you chose was excellent, delivered the car a day early, good job well done. My missus even likes the colour! I don't know how you managed to get me FREE SAT-NAV, but thanks! Great car, great service, great deal. I've told all my friends, family and colleagues about you.

Paul

Editor Note: Free Sat-Nav! Well, I'm glad you appreciate it, Paul. Everyone else should note that I cannot often supply free things, only when dealer has opportunity to supply car with extras (and I tell dealer "supply or lose order!"). Glad you are so pleased with 407, so much better to rent Peugeot 407 as residuals not strongest in world and if you were to buy it, you would lose a ton of cash in depreciation. Also, what is "missus"??? - Ling
---

Customer Letter: 250 / 1522
Alison says...

I found the service from Ling swift, efficient and overall a very satisfying experience. I ordered my car and within 2 weeks it was delivered! The delivery was very smooth and with good customer service, excellent. What more do you want? I would definitely use Ling again.

Alison

Editor Note: Ooooh, maybe you can help me out with professional beauty treatment - do you do Chinese, Alison? So glad you were happy with 2.0 Alfa 156, this is also a car (like Peugeot 407 above) that you would NOT buy with cash, as depreciation is like jumping out of aeroplane - freefall! However, contract hire fixes your cost and you got an £18,000 car for just £169/month +VAT over a 1 year period. This was a deal of the year. I cannot always deliver cars this quickly, everyone please note! Also note that excellent dealer rating was because I did not use an Alfa Romeo dealer. Alfa Romeo has worst dealers in UK I think. When it breaks down (it will, it's an Alfa) then you will find this out. Good luck, Alison! - Ling
---

Customer Letter: 249 / 1522
Suzanne says...

Ling is the maddest Chinese bird I have ever come across. She found me the only available Mini Cooper in the UK, plus she delivered it in double-quick time. I have worked this out (I am an accountant): This is certainly the cheapest way to run a brand-new car, in the UK today (My red letters - Ling). I am 100% satisfied, 100% recommend Ling, and am 100% happy with my new Mini Cooper! Perfect service from the BMW Mini dealer, too, by the way.

Suzanne

Editor Note: How kind are your words, Suzanne! It is true, you had last available Mini Cooper in UK at that time. My favourite dealer had a cancelled order from someone else and especially saved it for one of my customers! You! Dealer is sweet, you are sweet, I even forgive you for calling me "mad Chinese bird" :). How nice to have accountant confirming cheapness of running my brand new cars, I hope you don't mind me highlighting your words in red ink - Ling
---

Customer Letter: 248 / 1522
Clive says...

Ling, it just occurred to me that I didn't thank you for the Corolla Verso you supplied us with. It arrived exactly when you said it would and it's a joy to drive! Many thanks, speak to you soon.

Clive

Editor Note: Clive, you were such a nice customer, thanks for ordering car! Please everyone note that I cannot always guarantee exact time of delivery, too many variables! Corolla Verso is so overlooked by most people but it is brilliant car, it could possibly be the best small MPV. If you are ever in North East, Clive, please bring camera; I will get you to do some pics - Ling
---

Customer Letter: 247 / 1522
Phil says...

Hi Ling,

Just to say thank you for sorting my Mercedes C-Class so painlessly, it arrived on time with just 1 mile on the clock! Everything was to spec.

It was nice to deal with someone who enjoys business so much; it really shows and I'm looking forward to my next new car (only 24 months to wait). I would recommend the C220, it's not high performance or sports handling but it's a great mini-tourer. The Mercedes-Benz dealer you chose was excellent.

Phil

Editor Note: Phil, glad you are happy. My superhusband has taught me some lingo assisting me to communicate with you, as you are ethnic minority person from Yorkshire; "ArrDo Phil you are getting reet good car wit'Merc. I am looking forrard to making you happy in't fuoooture with new car in end of 2007. Weirs tha' dog gone? Into't field wit' cows, eeh! Get yer 'and in't pocket next time lad and rent't Eeeh-Class Merc yer tight bugger". How about that? I am like native of Leeds, eh, except without flat hat, hole in shoe, council house and 17 offending kids! - Ling
---

Customer Letter: 246 / 1522
Mick says...

Dear Ling,

I'd just like to say thanks for sorting out my car. It all seemed incredibly painless compared to dealing with other firms doing the same sort of thing.

I love the website, and think that the way you go about running your business is brilliantly unique, and puts you way ahead of everyone else.

It's great being able to talk to you direct and I really like the fact that you do exactly what you say you will. It makes doing business with you a pleasure and is a really nice change compared to dealing with people who either try to flog you things you don't want, or just don't know what they're talking about.

Hopefully, we'll be busy enough this year that we'll need more cars from you.

All the best.

Mick

Editor Note: Another local customer! You were always rushing around country, so busy, Mick. Eventually, I delivered your SAAB 9-3 to London! What nice customers you and Anna were. Thanks for the biz, maybe I'll see you around Newcastle... - Ling
---

Customer Letter: 245 / 1522
Leslie says...

Ling is just a little on the wild and wacky side. Don't let her crazy nature confuse her first class service and customer care skills and keen prices. Business should be fun and doing business with Ling has indeed been just that!

Leslie

Editor Note: Leslie, I note that Proem Consulting gives Director and Management Training and Business Support, so I'm especially pleased with your comments! Have a great time in your new Mitsubishi L200 - Ling
---

Customer Letter: 244 / 1522
Carl says...

Website is fun/crazy/easy to use - that's what made me use Ling!

Service over the phone and via the online chat was quick and easy - no hassle. My BMW Z4 arrived less than 4 weeks from looking on her website - excellent! The car arrived when Ling said it would - not very clean outside, but then after 400 miles on a trailer (in December! - Ling) I guess that's not Ling's fault.

Carl

Editor Note: Wah, wah, wah! My favourite Japanese Restaurant is on your street, Bath Lane! I often go to Fujiyama in Newcastle! Edmund Ng my friend, also my nephew's Gong Fu teacher! You live just at end of Newcastle Chinatown, can I swap houses??? I will say hello if I see you driving Z4 around there. - Yes, it is so difficult in winter to deliver clean cars from trailer; if they are driven, driver can carwash it, but this is impossible on trailer. Car from London area to Newcastle, so lots of chance to get dirty on way, sorry! - Ling
---

Customer Letter: 243 / 1522
William says...

Ling, many thanks for your help in arranging my recent lease. My first dip into the leasing pool was made very straightforward with your professional guidance. The delivery arrangements for my C4 were excellent. Thanks again.

William

Editor Note: Oh! Local customer! Wah! I always happy to sell to people locally, maybe you will see me driving around in my new London Bus, or in my Nuclear Rocket Truck. Please hoot and wave! Have good time in Citroen C4 - Ling
---

Customer Letter: 242 / 1522
Linda says...

A very different and refreshing approach in an industry that can be tarred with the similar characteristics of recruitment consultants or estate agents (I am an estate agent, by the way!). It was fun going through the process and the website kept us amused for hours. Being a lean operation some communication was a little slow but never a problem. The dealer was very polite when confirming the spec, and also when my Mini Cooper was delivered by the driver.

Linda

Editor Note: Linda, thanks for comments. Sorry if I was slow in December, I was working like dog. Excuses: It was my busiest month for ages, I sold over £2 million of cars in December (2005) and I also took a mini-break to see a friend in Milan. Also, British have this thing about Jesus birthday. Very inconvenient. Sorry about that! Poor excuses, must try harder. Glad you are happy with your new Mini Cooper I give you a hyperlink!! :) - Ling
---

Customer Letter: 241 / 1522
David says...

Dear Ling,

1st Class service on arranging the SAAB 9-3 lease deal. Excellent communication by email and phone. No problems. The car arrived on time as promised.

Many thanks and best wishes,

David

Editor Note: I always enjoying accountants as customers because it seems to help prove my claim that this is really the very cheapest way to run a new car, business or personal. Have fun in sporty SAAB! - Ling
---

Customer Letter: 240 / 1522
Neil says...

I would recommend LINGsCARS to anyone wanting a no-hassle transaction. It's refreshing to talk to someone who knows their stuff and deals in an uncomplicated and polite, honest manner. The Mercedes E220 was delivered ontime by a courteous driver with no problems! I will be back in 2007 for my next Mercedes.

Neil

Editor Note: How lovely to give me all this praise, but it is also nice to have such polite, friendly customers like you, Neil - Ling
---

Customer Letter: 239 / 1522
Simon says...

Ling. Thank you, the Mercedes CLK was the same as you described on your website (of course! - Ling). No hidden charges, just exactly as you said (Yes! Of course! - Ling). Delivery was prompt, and dealing with you and your company was a pleasure (Wah! Of course it is! It is compulsory to have pleasure - Ling). Thank you again.

Simon

Editor Note: Why Mercedes customer always seem surprised I give good service and tell truth? Maybe Mercedes garages usually full of bullshit. That probably true. Hmmm, but you were very nice customer, Simon and I hope you enjoy lovely CLK sporty car - Ling
---

Customer Letter: 238 / 1522
Colin says...

You're a really crazy lady and you are obviously working too hard. However, the garage you use is excellent and they are being very flexible about me changing my delivery dates.

Colin

Editor Note: Ah, Colin, I made mistake. I forgot you delayed your car delivery until end January. Obviously working too hard, please forgive me. Will re-jiggle all your dates. Hope you like new BMW 1-series when it arrives - Ling
---

Customer Letter: 237 / 1522
Roy says...

Doing business with Ling was simple and problem-free. Ling deals with you as a person, and contract hiring a car was "as it says on the label". Car arrived when promised. Totally a no-hassle experience. I will be getting my next car from Ling.

Roy

Editor Note: Roy, as a customer you too were simple and problem-free. This is a good thing for me. I hope you enjoy new Citroen Picasso in Essex. Good job it was white one with alloys, spoiler and Mr Boombastic sound system. It will fit in. Enjoy car! - Ling
---

Customer Letter: 236 / 1522
Colin says...

Thanks very much, Ling. I was delighted to receive my new car exactly when I wanted it. Your service was first class and brilliant value for money - just stop sending me those damn sweets!

Colin

Editor Note: Hello Colin, oh you have same problem as most men. You chew sweets. Never mind, hoping you have nice time in posh city of bath in new Fiat Panda. You should be careful taking Fiats into bath. They rust like hell, heheheh. - Ling
---
Search my letters page!

| | | |
| --- | --- | --- |
| From your area... | ...or from people... | ...or about a specific car! |
| | | |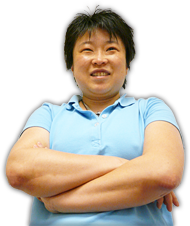 Online Service
Response Times
Quote > Proposal > Order > Delivery
75 CLIENTS IN 'PROPOSAL'
...LING REPLIES IN:
HRS : MINUTES sec
142 CLIENTS IN 'ORDER'
...LING REPLIES IN:
HRS : MINUTES sec
Customers use my secure LINGO management system.
Response times above based on last 4 hour period between
9am - 6pm, Mon to Fri -Ling

No Waiting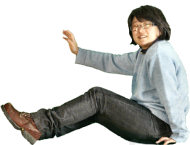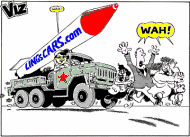 I am the Viz UK business ambassador!
Post me Ferrero-Rochers! Yum Yum!
Unlike most other internet car leasing sites, I publish all my contact information openly!
...so, you know who I am - Ling
THE UK's FAVOURITE
CAR LEASING WEBSITE!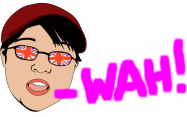 Boss: Ling Valentine MSc IoD
15 Riverside Studios
Newcastle Business Park
Newcastle upon Tyne, NE4 7YL
Tel 0191 460 9444
[email protected]
I prefer email to phone - Ling
VAT No: 866 0241 30
Co Reg No: 6178634
Consumer Credit Licence: 663330
Data Protection No: Z1098490
Best Before: 17/08/2007