CUSTOMER LETTERS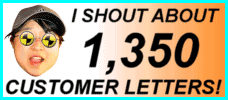 1522 LETTERS!
More customer letters than any other car sales site IN THE WHOLE WORLD! - Ling
You are viewing page 17 of 58 - go to page:
Search my letters page!

| | | |
| --- | --- | --- |
| From your area... | ...or from people... | ...or about a specific car! |
| | | |

Showing ALL my letters!



Customer Letter: 1127 / 1522
Ian says...
Ling, running a small company is hard. So is setting service. Your service is FAB and you go the extra mile. Many businesses should follow. We know we go the extra mile. A3 is also FAB, the wife loves it. Excellent delivery by great guys!

Ian

Editor Note: Ian, hahaha. Well, it is harder for you, you are in Barnsley! :) Glad your wife likes the car, it is a lovely thing, that A3. Thanks so much for comments. - Ling
---

Customer Letter: 1126 / 1522
Ceri says...

Ling organised the deal sharply. No fuss. Spot on. I have to admit that Ling is a little scary but so what – she's good at what she does and even though I asked plenty of questions there has always an answer. So full marks. As to leasing another car the answer is a definite yes and I would heartily recommend anyone to use her 10/10. Excellent delivery, on time. No hassle, well done!

Ceri

Editor Note: BOOOOOOOOOOOOO! Hahahaha, so I am scary??? :) Well, sometimes I am busy so I go fast. And I don't shout at customers... too much! Anyway Chezby, you got your new Qashqai, and you gottit cheap! That's the main event. Have a great time posing around in it. I do not believe you were really scared, you are a Surveyor, bouncing around in your hard hat. I don't think you get scared :) BOOO! Ooooops! - Ling
---

Customer Letter: 1125 / 1522
Joanne says...

Having leased before from complete idiots I was a little reluctant - but I should not have worried; dealing with LINGsCARS has been fantastic, straightforward and so importantly everything has been so up front. My car is gorgeous, and no question has ever gone unanswered – Ling you're a star!!! Thank you. Excellent delivery, helpful, prompt service. And I LUV Lingo!

Joanne

Editor Note: Glad you like the Lingo system, Joanne, I put so much work into that! Yes, there are many companies who are complete idiots in this industry, it is unregulated, you know. Terrible. But, I am so pleased you had a great time getting your new Corsa. Hope you are loving it! - Ling
---

Customer Letter: 1124 / 1522
Matthew says...

We are very happy with our new CRV and extremely impressed with the quick, helpful and very friendly service Ling and her team provided. I would be very happy to do business with her again and I intend to as I am looking into getting another vehicle for my dad really soon. Best wishes. Excellent delivery, a very good service and a lovely car.

Matthew

Editor Note: Matthew, wow, such a stunning letter. I really do my best and this dealer was great. Everything went so smoothly. Enjoy the CRV, a brilliant car! - Ling
---

Customer Letter: 1123 / 1522
Mathew says...

Great woman, fast, friendly and funny! All excellent, a top service will definitely use again. Thank you. Finance company bad. No paperwork sent, direct debit late and cheque took ages to go out of my account.

Mathew

Editor Note: What a surprise! The weak link is often the dealer or the fin co! Here it is the latter. What can I do with these very large firms, I pull my hair out. However, the first part of your letter makes me happy, Matt. Enjoy your Captiva! - Ling
---

Customer Letter: 1122 / 1522
Ceserian says...

I was particularly pleased with your very efficient form filling procedure on the web. Your Lingo system is excellent and is a neat way of recording all correspondence. Ultimately, I hired my car with you because you offered the most competitive price ...by quite a big margin. I'll be back in 2 years for my next car! Average delivery, dealer didn't call me as asked. He left the car with my mum on delivery day!

Ceserian

Editor Note: Oh dear Ces, a curate egg this one! On an Audi Q7 I expect a better delivery (actually on any car, even a Fiat Panda!). I will kick the dealer. However, you got a great price and you enjoyed the ride. See you soon! Enjoy the Q7! - Ling
---

Customer Letter: 1121 / 1522
Catherine says...

I'm loving my Nissan Qashqai Ling - but that I could get anywhere. What is in short supply nowadays is good customer service and you provide that by the bucket load. Your efficient, humorous service is rare but oh so welcome and you made the whole process of leasing a car totally stress free. You certainly have the X Factor Ling - X-cellent, X-ceptional and X-traordinarily crazy!

Great delivery, car arrived when they said it would in perfect condition by a friendly driver.

Catherine

Editor Note: I'm X-tremely pleased with your letter, Catherine! You have a dead cheap Nissan Qashqai, and you were very nice to deal with, you made me laugh! Talk in a few years! - Ling
---

Customer Letter: 1120 / 1522
Assim says...

I was delighted to be buying from the amusing Ling, a truly independent company. She was the cheapest in the market but offered the best level of service, without any of the pushy sales staff - amazing. I am not sure about the Lingo system and Ling - are you really replying to all those emails yourself. The Lingo system does not work with Blackberry too well. I will definitely and have already passed your website to friends. Good delivery, the dealer dropped the Antara off well and were very helpful. Thanks Ling

Assim

Editor Note: Assim, of course I reply everything! You can see me on the office webcams, typing away like mad! :) In the background, my team is chasing dealers and fin companies etc. I'm glad you thought I had best level of service. Hope you enjoy the Antara. I have given you hyperlink for your business, Envirup, which is a dynamic and client focused Environmental Consultancy. It delivers pragmatic, innovative and cost effective solutions to improve the clients Environmental Sustainability profile. They will benefit from improved profitability, reduced environmental impact and enhanced environmental credibility. - Ling
---

Customer Letter: 1119 / 1522
Steve says...

Such an easy transaction - Thank you Ling. Meant I could carry on with my business whilst this Citroen Nemo van purchase just happened (magic!)

Steve

Editor Note: Steve, you are a training company, so glad you approve of my methods. Enjoy the Nemo van, they are great new-style vans. Enjoy Cornwall too! - Ling
---

Customer Letter: 1118 / 1522
David says...

The whole process of leasing our wonderful new car was handed professionally and courteously by Ling and her team at all times. Communication was very easy using the website. The car was delivered on time, exactly as arranged. Thanks so much LINGsCARS - I cannot recommend you highly enough! Excellent delivery - dealer was very helpful resolving one minor issue.

David

Editor Note: Call me Dave (just like Cameron), you were a delightful customer, despite the fact you work for the evil empire of AOL. I am happy that you liked the service and the car. See you in a few years! - Ling
---

Customer Letter: 1117 / 1522
Stephen says...

Great service. Delivery on time on price and as specified. My second vehicle from Ling and I have two more for early next year. See you in 2009. Excellent delivery of my C-Crosser.

Stephen

Editor Note: Stephen, glad you liked the service (again) - those C-Crosser Citroens are great cars. Yours was very cheap! - Ling
---

Customer Letter: 1116 / 1522
Sarah says...

Ling Valentine, the crazy woman off the telly. The dragons missed out 'cause Ling's service is quality, so is my Corsa. As is her website and I love Lingo. No issues with delivery, done + dusted within 4 weeks. Well done Ling – I got the car I wanted and the colour I wanted, you did better than the local dealer and I thank you. Excellent delivery, great car, delivered to my door before 9.30am. Impressive - shame the delivery man had to make is own way home, bless him!

Sarah

Editor Note: Hahahahaha, he is still probably thumbing the lift. I save money on deliveries by forcing the driver to walk home. Especially when it's raining. You seem happy, Sarah. Glad about that, you have a great new Corsa for 3-years, now. - Ling
---

Customer Letter: 1115 / 1522
Geoff says...

Thanks for the Nissan X-Trail Ling. Hassle free car rental! Good delivery. Look forward to doing it all again in 2 years.

Geoff

Editor Note: Geoff, thanks. As you work for Microsoft, I have decided to issue with an X-Trail Service Pack which will fix a few of the faults on this vehicle, but will introduce new ones. The X-Trail will need to be validated and will prompt for this every week. It may crash. Hope you enjoy the car :) - Ling
---

Customer Letter: 1114 / 1522
Zaid says...

Thank you for excellent service delivery. It was fun dealing with you, a little different to the normal business manner but I was very happy with your service. You definitely provided some of the best customer service I received. You were prompt in your replies and kept me up to date with all developments along the way. I will definitely use you again. Good delivery of my Merc C-Class in neat and good condition with all the necessary documentation.

Zaid

Editor Note: Zaid, thanks for the comments, glad you enjoyed getting your new Merc. A bit different to the normal stuffy Merc dealer, eh? - Ling
---

Customer Letter: 1113 / 1522
Gary says...

To all future customers. You spec the car/van from Ling. It is ordered. You pay a deposit. It arrives. No problem. The Tao of Ling Way Do - thanks.

Gary

Editor Note: Who needs Ying and Yang when you have Gary Jam? Thanks for mental letter, glad you are happy as sandboy with your new VW Caddy van! Random words seem to help in Do Tao Gang Wang Van Note. Mental customers = happy Ling - Ling
---

Customer Letter: 1112 / 1522
Marjorie says...

This is my second car from Ling; the service was fantastic because of her new email LINGO system. It allows you to know at what stage you are or what's outstanding. Ling is very witty person, but efficient and can answer all your questions. The delivery of the Toyota Prius was perfect no hassle.

Marjorie

Editor Note: Marjorie, thanks so much for that. You are a superstar to come back to me again. Glad you like the LINGO, I am putting loads of work into that. It is working very well. Hope you enjoy that Prius, funny cars, but many people absolutely love them. - Ling
---

Customer Letter: 1111 / 1522
Graham says...

Well we got there in the end! First came across your site by accident, but glad I did. My new Freelander GS is superb, just like your service and the way you deal with your customers. Excellent communication throughout and a completely different (but fun and enjoyable) experience from anything I have coma across with regarding to buying a car. The only glitch was the wrong model was delivered initially but I just left this with Ling to sort out. This was done promptly and efficiently. In the words of the Terminator…I'll be back. Love the car, I'm even washing it every week!

Graham

Editor Note: Right... well this is stupid supplier problem. Graham wanted an Auto, I ordered an Auto, supplier delivered a Manual gearbox car. They replaced the car instantly though when I er... pointed it out to them... with my boot! Idiots. How can that happen? Amazing how these dealers survive, eh? Sheer stupidity. Still, I am so glad my lovely customer got what he wanted in the end. Thanks for comments, Arnie (oooops, I mean Graham!) - Ling
---

Customer Letter: 1110 / 1522
Jonathan says...

Dealing with Ling for my new Audi A5 Coupe was great. You could never accuse her of not communicating with you - she gives constant updates of where things are - all very reassuring.

Jonathan

Editor Note: Well, as you are Operations Manager for Calsonic Kansei UK Ltd (sounds Japanese), then I am pleased you likes my processes :) Enjoy the fast Audi. Those are nice cars! - Ling
---

Customer Letter: 1109 / 1522
Selvin says...


Greetings Ling! Thanking you is not enough. We have received everything and more with regards to you supplying us with 2 x Citroen Nemo 1.4 HD1 LX. You stated what was going to happen and it did. We at As Green As Limited would recommend you to anyone. You truly go above and beyond the call of duty. We will be ordering again soon and it will be from you. Service and handbooks followed on from the vans.

Selvin

Editor Note: Greetings Selvin! You are a courier business, so you will be doing 40k per annum in these vans! Wow! I look forward to more business. Glad you were so happy with my service. - Ling
---

Customer Letter: 1108 / 1522
Lee says...
A few hiccups with my new Chrysler 300C but Ling always replied and got on with it within minutes. First class service and plenty of humour, thank you very much, wouldn't go anywhere else. I never dealt with the dealer, only Ling.

Lee

Editor Note: Lee, well, you should be glad you didn't deal with the dealer as these Chrysler dealers are not the best, and they caused the hiccups. At one stage they changed their mind on supply! But, you got a damn cheap car in the end and I'm so glad you enjoyed it. I am so pleased "The Car Warehouse" gets their director cars from me :). I have given you a hyperlink! - Ling
---

Customer Letter: 1107 / 1522
Nebiye says...

Ling - thank you very much for the outstanding service you provided getting my Mercedes A Class. I will definitely be back to you in the future. Fantastic service. Excellent delivery, we are very happy.

Nebiye

Editor Note: Nebiye, no problem. So glad you are happy bunny. Enjoy the A-Class baby Merc! - Ling
---

Customer Letter: 1106 / 1522
Ian says...

Ling the dragon slayer - Brilliant! I was already contemplating using you for my next car but when my old Renault chewed up its second timing belt, destroyed the engine and finally died, I had to act fast. Ling, you came to my rescue! My old car died on the 26th September. We had confirmation from garage on 27th and made first call to LINGsCARS on 1st October. You and your staff were fantastic. You offered a great deal on a new Citroen C5 and following a few phone calls and contracts via your Lingo site I was set to be the proud driver of a new car. Through your magnificent service I drove the C5 off the forecourt on the 10th October – 15 days from start to finish! Amazing!

With your groundwork to prepare, the staff at Dutrton Foreshaw could not have been more helpful or supportive - even threw in a tank of petrol as I collected the car instead of having to wait for delivery. Excellent dealer. A fantastic service all round. Thanks, Ling!

Ian

Editor Note: Errr, wow! You are a bloody fireman and I have lots of fireman customers, so I hope you pass my name around, Fenny! Greater Manchester can sleep[ safe in their beds with you in charge! Thanks for lovely letter. Enjoy the C5. - Ling
---

Customer Letter: 1105 / 1522
Alan says...

This was the easiest purchase I have ever made. Nothing was too much trouble for Ling (she even gave me advice on broadband). The car arrived on time and exactly as promised. Keep up the good work. Excellent service, my Astra Sport Hatch arrived as promised.

Alan

Editor Note: hahaha, Alan, well, good to get someone onto fast broadband, as well as into a fast car! You should note I am expert on Counter-Revolutionary criticism and capital punishment, if you need advice on that subject, too. As you are a branch manager of Allied Carpets, you may find it useful. You were a perfect customer, thanks :) Glad you liked my service. Careful with the static from the carpets, it can blow up a cable modem. - Ling
---

Customer Letter: 1104 / 1522
Douglas says...

Ling does everything it says on the web. Helpful informative and no nonsense (except for the Lingo). Excellent service. Excellent delivery. My Fiat Grande Punto was delivered on time, in best condition.

Douglas

Editor Note: Hahahaha, my LINGO has lots of nonsense and toys, these are designed to stop you getting bored while you are waiting for your car, Dougie. You don't HAVE to click on that stuff, but you do get free goodies if you do :). Glad you are dead pleased with your new Punto. - Ling
---

Customer Letter: 1103 / 1522
Gerald says...

I knew what I wanted, an Audi A6. Other lease companies could not even offer an Audi, let alone the A6 that I wanted. Everything went smoothly and efficiently, with Ling keeping me informed at every stage of the process. I am delighted with the car and the service provided and would certainly recommend LINGsCARS to anyone looking to lease their next car. Good delivery!

Gerald

Editor Note: Ged, glad you are happy! Luckily I have a very good Audi supplier. Enjoy the A6! You are MD of Kingsley Piping Engineering Ltd, so I value your opinions. Thanks. - Ling
---
Search my letters page!

| | | |
| --- | --- | --- |
| From your area... | ...or from people... | ...or about a specific car! |
| | | |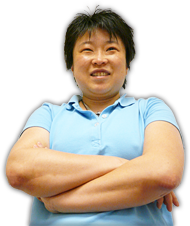 Online Service
Response Times
Quote > Proposal > Order > Delivery
75 CLIENTS IN 'PROPOSAL'
...LING REPLIES IN:
HRS : MINUTES sec
142 CLIENTS IN 'ORDER'
...LING REPLIES IN:
HRS : MINUTES sec
Customers use my secure LINGO management system.
Response times above based on last 4 hour period between
9am - 6pm, Mon to Fri -Ling

No Waiting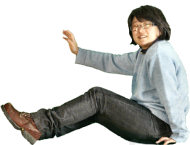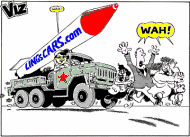 I am the Viz UK business ambassador!
Post me Ferrero-Rochers! Yum Yum!
Unlike most other internet car leasing sites, I publish all my contact information openly!
...so, you know who I am - Ling
THE UK's FAVOURITE
CAR LEASING WEBSITE!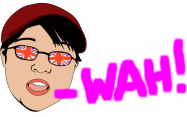 Boss: Ling Valentine MSc IoD
15 Riverside Studios
Newcastle Business Park
Newcastle upon Tyne, NE4 7YL
Tel 0191 460 9444
[email protected]
I prefer email to phone - Ling
VAT No: 866 0241 30
Co Reg No: 6178634
Consumer Credit Licence: 663330
Data Protection No: Z1098490
Best Before: 17/08/2007