CUSTOMER LETTERS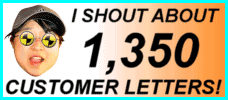 1522 LETTERS!
More customer letters than any other car sales site IN THE WHOLE WORLD! - Ling
You are viewing page 4 of 58 - go to page:
Search my letters page!

| | | |
| --- | --- | --- |
| From your area... | ...or from people... | ...or about a specific car! |
| | | |

Showing ALL my letters!



Customer Letter: 1461 / 1522
Steven says...
Ling, as always... impressive service for my new Audi A3, with no hassle. Well done. Good delivery.

Steven

Editor Note: Great, nice to get an Audi delivered with no delays! Thanks for the letter, Steve! - Ling
---

Customer Letter: 1460 / 1522
Rajiv says...

Apart from the long delivery time for the Aygo and the delivery of the vehicle to the wrong address, I cannot fault he excellent service you and your team provide. Good dealer, but... Oops!! Delivered car to the wrong address, but then brought the car to the correct address the same day.

Rajiv

Editor Note: Aaaagh, I pull my hair out at these damn car dealers, why can't they get it right? The Aygos are simply in demand and there is not much stock. We had to wait for a car to be built. Glad you like the service, Rajiv. I withhold your address, because you are a doctor - to avoid druggy idiots attacking you. - Ling
---

Customer Letter: 1459 / 1522
Iqbal says...

Very efficient, friendly service. Personal touch makes all the difference when dealing with businesses. Ling has proved that hard work reaps benefits when establishing and running a business.

Iqbal

Editor Note: Sonny, since delivering your car, as you are a senior project engineer with BT, you will be pleased to hear that BT Business thinks the same and they have given me an IT and communications award! Great they you had a good time getting the XC90, very nice cars! - Ling
---

Customer Letter: 1458 / 1522
Fraser says...

Ling, the service from start to finish was very professional – if I had a query it was dealt with quickly and with no fuss. You managed to get me a car (Mercedes CLC) that no other garage could at the time – would use again and when my car is up for renewal will only use Ling. Dealer was good but there were some scuffs on the car that they did not follow up.

Fraser

Editor Note: Fraser, hey, hey, getting impossible cars is part of a trick I do, but not very often. The CLC was rare at the time, no stock. I found a cancelled car. Glad you love it. Once again, you say my service is good, but I am criticised by Mercedes Benz for selling their cars. Yet, as ever, my service is better than the official dealer. Thanks for comments, appreciated. - Ling
---

Customer Letter: 1457 / 1522
Allen says...
Ling, I have been delighted with the service from LingsCars and as well as being an easy way of leasing a car it is done in a fun and wacky way! Keep up the good work. Good delivery of my Audi A4.

Allen

Editor Note: Allen, thanks. Another Audi bites the dust :) Glad you enjoyed the process, it's great that you send me this lovely letter! Cheers, mate! You are quite local to me too, maybe I see you around? - Ling
---

Customer Letter: 1456 / 1522
Nicholas says...

Ling's service was first rate. The car was delivered on time and I was kept informed at all stages. This is not the first car I have leased and your service was far superior to the other company's. Nice noodles!!! Average dealer service, car was not clean inside on delivery.

Nicholas

Editor Note: I screamed at the damn dealer who did not clean the car properly. They are complete idiots. Sorry. Apart from that, the rest of the comments make me happy, thanks. Hope you love the Hyundai i30. These are underrated cars! - Ling
---

Customer Letter: 1455 / 1522
Laura says...

An excellent service provided. Friendly staff answering my questions really really quick. I knew where I stood at all times with my leasing process. I have to say that I would have liked more of a 'heads up' on the difficulties with insurance. Good dealer.

Laura

Editor Note: Hmmm, not sure what the difficulties with insurance are, you just insure the car as normal (fully comp). Guess you found an insurance company who made your life hard, Laura, but in my whole business life I have never known a customer who could not arrange insurance. I think Confused.com have got confused :) Glad you loved my service. Enjoy the bloody Grande Punto! - Ling
---

Customer Letter: 1454 / 1522
Maureen says...

Ling and Co were excellent throughout. I cannot believe I requested a Mercedes A-Class and it was all done so quickly and without any problems from start to delivery. I am over the moon with my A-Class and would recommend Ling to everyone who wants to lease a car. Great job A*. Excellent dealer- very good service.

Maureen

Editor Note: Super duper, Mo. You are a mobile hairdresser, so I hope you don't get your car full of hair clippings. Notice you got a black one to hide the hairs :) Thanks for comments, it was lovely to deal with you. Mercedes-Benz treat me badly with their pressure and tactics, but every Mercedes customer I deliver a car to is very happy. - Ling
---

Customer Letter: 1453 / 1522
Nigel says...

The most efficient company I have ever dealt with on the internet. Brilliant service getting my new Honda Civic – well done!! Will recommend. Dealer was excellent, no complaints whatsoever! Great :o)

Nigel

Editor Note: Nig, well thanks so much. You run a number plate business (Silwood Number Plates), so anyone trying to spot you car needs only to look for the gold leopard-skin diamante number plates on your car, NIG 1. Good job you are white fella, man. - Ling
---

Customer Letter: 1452 / 1522
Marcel says...
Ling is the best contract hire firm I have ever dealt with. Thanks for the lunch I got for my enquiry, the coffee etc, and the two polo mints for filling in this form. To be serious – excellent service and attention to detail. Excellent dealer service: The car arrived on time and was clean throughout.

Marcel

Editor Note: Hahaha, glad the free lunch went down well :) No problem about the polo mints for writing this letter, a small bribe goes a long way :) Glad you had super service, really appreciate your comments about the delivery of your Chrysler Sebring. - Ling
---

Customer Letter: 1451 / 1522
Keith says...

LingsCars is a great company to deal with, the whole experience was fun AND efficient. The communication was/is fantastic, you always know what is happening with your car as the process goes on. I will definitely be back for my next car. Dealer service was average: Quick to deliver vehicle, bust slow to rectify problem.

Keith

Editor Note: You had a missing wheel nut key on your Jeep Wrangler, and it took the dealer an age to get it to you. That was the problem. Apart from that, you have a mammoth car at a really cheap price - what a vehicle the Jeep is for your business! You arrange and produce shows and exhibitions. Thans so much for the brilliant comments about my service, Keith! - Ling
---

Customer Letter: 1450 / 1522
Lee says...

Excellent service from Ling and her team. There is no lease company out there that has got their business right like Ling. I recommend anyone after a lease this is the place to contact. Thanks very much I'll be back soon. Excellent delivery - on time. Service was good. I have no complaints about the whole process.

Lee

Editor Note: Sciroccos are great cars! So happy you had excellent service. As you are in the car trade, I appreciate your business and that you find my prices the cheapest. Enjoy the sporty VW! - Ling
---

Customer Letter: 1449 / 1522
David says...

Thanks again Ling, got there in the end even with the chopping and changing. See you in two years. Good delivery of my C4 Grand Picasso, arrived on time.

David

Editor Note: Yes, the car was changed a few times, but you are a good solid repeat customer. Lovely to have you back! :) - Ling
---

Customer Letter: 1448 / 1522
Christopher says...

Ling, you provided an excellent service, which was hassle free, Fiesta arrived clean and on the date stated, the delivery man was pleasant - when I rent a new vehicle it will be from Ling. Thanks a lot Ling. Excellent delivery, no problems with dealer.

Christopher

Editor Note: Hahahah, as if you were expecting problems with the dealer, Chris! Well, it was a car dealer, so I guess this is a normal expectation :) Thanks for saying I gave an excellent service, it made me quite happy. - Ling
---

Customer Letter: 1447 / 1522
Caroline says...

The service, understanding and knowledge LINGsCARS offer their clients is top notch. From visiting the website to taking delivery of my new Nissan Qashqai, my experience was a great one. Just really easy, extremely efficient and very helpful, truly unique, I would say and fun.

The website is fantastic. It was brilliant and made my life much easier, being able to share documents and progress with my husband who was thousands of miles away. I've tried hard to think of areas you could improve or any constructive criticism but I really can't think of any at all. Keep up the great work, I recommend you to everyone!

Delivery excellent and a very nice, helpful, considerate delivery man.

Caroline

Editor Note: Caroline, well, thanks. Read David's letter (below) about his Audi and you will see part of the delivery service is down to the manufacturer. Even so, it is a very kind letter you write, thanks. Super customer and we had a super chat online. I particularly like the fact that your husband could join in from abroad on LINGO. No other leasing company (or UK car sales company or dealer) enables this, and I take advantage of it myself by doing tons of work at Christmas, from my mum and dad's house in China. Great, eh? Glad you are so happy with the process and the Qashqai! - Ling
---

Customer Letter: 1446 / 1522
David says...
Hi Ling. Well it took some time but in fairness that was down to the dealer and not you and we did get a free car for 6 weeks which was good. When the car arrived it was fine and still is. So overall we would do it again. Very slow delivery, complete load of rubbish about why the car was delayed, which went on and on. Not good at all.

David

Editor Note: Not down to the dealer. Agree slow delivery not good, David, but not a complete load of rubbish why it was late. Audi in Germany are rubbish at doing anything in a timely manner this year. Almost every VW or Audi has suffered delays, but yours more than most. But, hey, you got a free car for 6 weeks! It is very hard to argue against that, as it was 100% free, with free mileage. If anyone reads down these letters, the common theme of the very few moans is... Audi delays. This has been due to the post credit-crunch Audi factory delays and diversion of stock to the (higher profit) Euro zone, following Sterling devaluation against the Euro. Audi (and some VW) service in the UK (by Audi/VW, not the dealers) was rubbish in 2009. Most Audi dealers have been pulling out their hair for the same reasons, they have had hundreds of screaming customers (quite rightly screaming).

Having said all that, it is a completely unsatisfactory situation and the fact that Audi (frankly) lie about due dates is terrible. Makes everyone look shit, I'm afraid. Annoys customers, like you, David. Not much else to add. I simply cannot affect Audi policy, much as I would like to fly to Germany and scream at them.

You could have paid full retail price and the car would not have arrived sooner, I'm afraid. Situation on most Audis is simply - BAD. - Ling
---

Customer Letter: 1445 / 1522
Glyn says...

We were very impressed with the service and flexibility that Ling and her team provided and arrangement of our extras and special requests was very straight forward too. We were overall, very impressed. Good delivery, dealer service was professional throughout.

Glyn

Editor Note: That's another happy XC90 customer! Not only that, but you are another Northern Irish customer, Glyn. Thanks so much for choosing to order from me. Hope the Volvo meets all your expectations, I pass on regards to the supplying dealer. Thanks again! - Ling
---

Customer Letter: 1444 / 1522
Mark says...

I like the personal touch and that's what I got from dealing with LINGsCARS team. One to one. Immediate response! When the car came it only had one key, but Ling was on the job straight away, to fix the problem. It feels good to be in control. One phone call or email solved it. Excellent delivery, but I would like to see manufacturers supply quicker to the end user.

Mark

Editor Note: Rock (hahaha, that's what you call yourself, Rock Hudson), so would I like to see quicker supply. But post credit-crunch, the factories (like the Nissan one in Washington) are almost building to order, so quite a few cars are factory order and there is often no free stock for an immediate delivery. Apologies for that, but it is out of (even) my control! However, your letter is great and the dealer who forgot to enclose the spare key sorted it immediately. Hope you love the 7 seat Qashqai+2. - Ling
---

Customer Letter: 1443 / 1522
Samantha says...

Ling and her colleagues are absolutely fantastic, a tad crazy but above all know their stuff! They answer queries at the speed of lightning and make the whole process of leasing fun and exciting. I can't praise them high enough and would definitely recommend Ling. Excellent delivery, delivery really helpful, knowledgeable and friendly.

Samantha

Editor Note: Great stuff, pleased you had such a good delivery of your new Fiesta, Sam. Thanks for the comments, you are very kind. Apologies for the "tad" craziness, but otherwise, I get bored :) - Ling
---

Customer Letter: 1442 / 1522
Jonathon says...

Words to describe LINGsCARS.com:- Personal, efficient, friendly, professional, fun.

My car/deal- I am delighted with my car and feel that I have got a good value for money deal. Score for LINGsCARS.com = 10/10

Very happy customer! Suggestions for improvement- although the car was delivered with a couple of weeks of signing the docs, things did go a little quiet. Try to keep in touch to reassure that car is coming. Excellent delivery, the delivery driver was very courteous.

Jonathon

Editor Note: Whoa! Looks like I did not communicate well enough on delivery. I take massive note and improve this, Jon. However, checking, between the time you received the documents and delivery, I had 12 messages to you on LINGO, but I admit there were 6 days while we waited for the delivery to take place when you had no updates. So, I have changed procedures and my system will now not let more than 3 days pass without an update. I appreciate that feedback, thanks. So pleased you still give me 10/10!

Apart from this, you are a chai expert with Ringtons, so I had loads of tea advice along the way :) Hope you enjoy the C5 immensely. Super customer, great fun! - Ling
---

Customer Letter: 1441 / 1522
Andrew says...

The best experience I have had in buying lease vehicles. You could not fault Ling's customer service. Updates, communication, follow ups, take note big boys!! Spend some time with Ling and her colleagues and learn!! SAAB 9-3 sourced quickly, no fuss! Documented, pain and delivered. Looking forward to renewal.

Andrew

Editor Note: Hahahah, boyo! You were a super customer and I am pleased you found my service more than good. I try hard. I look forward to renewal, too! Thanks for letter Andrew! - Ling
---

Customer Letter: 1440 / 1522
Rae says...

Every time I phoned, I got to speak directly with Ling - no waiting or call centres. We also knew exactly where the whole process was, thanks to the tracking service. All in all excellent service and excellent prices. We felt our best interests were being looked after. Highly recommended. Good delivery of the CRV.

Rae

Editor Note: Wonderful Rae... that's what you called yourself, hahaha! I am so happy you were chuffed with everything. It was great to speak to you - but I will say OF COURSE I answer the phone. I am real :) I hate the waiting that other providers force you to go through and I hate the cheesy music. Thanks for comments about the LINGO. Great choice of car with the CRV, these are lovely things. - Ling
---

Customer Letter: 1439 / 1522
Dr says...

It's been a really good experience for me as it was the first time I had taken a car on lease and definitely will go for it again through Ling. Service was prompt and excellent. Have already promoted and recommended LINGsCARS to a couple of friends. Excellent delivery, the Fiesta was brought on time as promised.

Dr

Editor Note: Samad, thanks so much for the letter. You are a doctor very close to me, so: I hope I never have to meet you, hahaha! If I do, I hope your service is as good as mine and you keep me alive. Really pleased you are happy. I withhold your address as doctors can be targetted by druggie idiots. Enjoy the Fiesta! - Ling
---

Customer Letter: 1438 / 1522
Graeme says...

Very, very happy with the service provided by Ling and her team. They were helpful and personable, quick to respond to questions, gave good advice and pushed on my behalf for an earlier delivery date. Everything they promised, happened, and Ling is also very funny. I'll be back in three years! Good delivery, but rear number plate not on straight.

Graeme

Editor Note: Great stuff (apart from the number plate). I kicked the dealer, how they can be so careless on a £30k car is beyond me! But, you were happy. Most important, eh? You were a great customer, but I withhold your address for security as you are policeman and I do not want you targeted by assholes. Great car, I have sold loads of these XC90s. Great price. - Ling
---

Customer Letter: 1437 / 1522
Richard says...
Service from Ling was always very good. Staff were courteous, the only downside was the delivery slipping, however I can say that Ling did everything possible, where the dealer fell down. The continuous slipping of dates for my A3 made it very difficult to sell my old car etc. Would have expected a hire car.

Richard

Editor Note: Well, it was not the dealer, Ric, it was Audi in Germany. Frankly the UK dealers are blameless in this. There has been such a demand for A3s (and TTs and Golfs), the factories could not cope - and with the strong Euro, UK build slots were diverted to European slots to maximise profits for Audi. This was very annoying and has affected most Audi customers all over the UK (retail customers and my customers alike). You are not the only one to be annoyed, every Audi dealer in the UK has been pulling their hair out. Reason no hire car was possible is that Audi did not give any support to the dealers, hence everyone was out of pocket (due to cashflow). Grrrr. What else can I say, except - bloody Germans! Glad you differentiate between my service, and Audi's service. Thanks :) - Ling
---
Search my letters page!

| | | |
| --- | --- | --- |
| From your area... | ...or from people... | ...or about a specific car! |
| | | |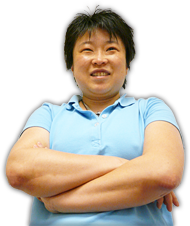 Online Service
Response Times
Quote > Proposal > Order > Delivery
75 CLIENTS IN 'PROPOSAL'
...LING REPLIES IN:
HRS : MINUTES sec
142 CLIENTS IN 'ORDER'
...LING REPLIES IN:
HRS : MINUTES sec
Customers use my secure LINGO management system.
Response times above based on last 4 hour period between
9am - 6pm, Mon to Fri -Ling

No Waiting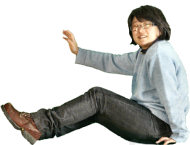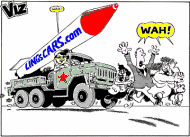 I am the Viz UK business ambassador!
Post me Ferrero-Rochers! Yum Yum!
Unlike most other internet car leasing sites, I publish all my contact information openly!
...so, you know who I am - Ling
THE UK's FAVOURITE
CAR LEASING WEBSITE!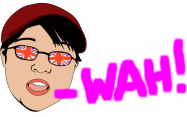 Boss: Ling Valentine MSc IoD
15 Riverside Studios
Newcastle Business Park
Newcastle upon Tyne, NE4 7YL
Tel 0191 460 9444
[email protected]
I prefer email to phone - Ling
VAT No: 866 0241 30
Co Reg No: 6178634
Consumer Credit Licence: 663330
Data Protection No: Z1098490
Best Before: 17/08/2007