CUSTOMER LETTERS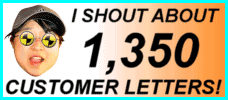 1522 LETTERS!
More customer letters than any other car sales site IN THE WHOLE WORLD! - Ling
You are viewing page 56 of 58 - go to page:
Search my letters page!

| | | |
| --- | --- | --- |
| From your area... | ...or from people... | ...or about a specific car! |
| | | |

Showing ALL my letters!



Customer Letter: 134 / 1522
Simon says...
Fantastic... not the usual boring crap... and good prices, too.

Simon

Editor Note: Hehehe, I do not run usual boring crap company, Simon. Thanks - Ling
---

Customer Letter: 133 / 1522
Nick says...
I haven't laughed at a business site before - well done!

Nick

Editor Note: Brindley Honda (dealer 2 letters below) aren't laughing, Nick - Ling
---

Customer Letter: 132 / 1522
Stuart says...

Ling

I thought your service was good. It was fast and efficient. The literature is good and entertaining.

We are happy with the Renault Scenic and currently looking to lease two more cars. If you have the right cars at the right price again, I will use LINGsCARS.com again, no questions.

Stuart

Editor Note: So pleased, Stuart. Customer happy; that's the thing! This job NOT about making dealer happy! Trust YOUR dealer delivered car clean (unlike Brindley Honda), as you told me they were good and efficient too! Price list on the way - Ling
---

Customer Letter: 131 / 1522
Rob says...
Your site has entertained me for over an hour! Thank you. I am hungry now. Please send noodles. I can't eat keyring!

Rob

Editor Note: Rob, real test is; will you order car? Let's wait and see! If you are really that bored you spend 1 hour on site, maybe you volunteer to be car washer at Brindley Honda? They need one. Noodles on way - Ling
---

Customer Letter: 130 / 1522
Bryan says...

I was very pleased with the simple and easy way this lease was dealt with. Plus, the Renault dealer gave a very good professional service. No hassle, and very pleased. Thank you Ling.

Bryan

Editor Note: Good. I am pleased too. Renault dealer (below) will have to do VERY good job to beat existing suppliers. Enjoy Clio, Bryan - Ling
---

Customer Letter: 129 / 1522
Clive says...

Ling

Thank you for the efficient and very professional manner in which you dealt with us. It is refreshing to deal with an organisation that does what they say they will do when they say they will do it! Your dealer was excellent.

We are driving the BMW now, when some of your competitors still have not even come back to us (from our first contact with them)!

Clive

Editor Note: It is very kind of you to tell me I am efficient, Clive. How hard it is to convince people that size of company does not have anything to do with quality of service. Perhaps your letter will help me. Yes, my BMW dealer is the best in the UK, not up own backside like so many BMW dealers - Ling
---

Customer Letter: 128 / 1522
Terry says...

Never leased a car before, but it was so easy and so cheap! Whenever I want a car, your web site will now always be the first place I look. The service is so great and the ability to have a live web chat with Ling is invaluable.

Terry

Editor Note: Terry, thanks for letter. I am glad you also tell me delivery driver was efficient and polite. Enjoy Scenic - Ling
---

Customer Letter: 127 / 1522
Paul says...
Excellent, website is also useful for stress-relief as it's very possible to spend an hour or so laughing at all the little jokes and so on. Also great fun for when my parner (from Chinese mainland - Dalian) is away, so I can remind myself of her Chinglish :) So sweet! Thanks for site!

Paul

Editor Note: For those who not know, Dalian is in north of China; very cold in winter. Hope partner goes back in summer! Thanks for compliments Paul.- - Ling
---

Customer Letter: 126 / 1522
John says...
Brilliant website, both informative and entertaining. I also believe it's truthful as you print both complaining and complimentary letters. Well done! When I next renew my vehicle, you are on my list!

John

Editor Note: Wah! Of course website truthful, John! I print all printable letters, let visitor make up own mind. You see your letter now? So it must be real, eh? Thanks for nice letter. Also I used to live in Bournemouth, I got my MSc at Bournemouth Poly (sorry, Uni) - Ling
---

Customer Letter: 125 / 1522
Kevin says...

To Lovely Ling Valentine (Hmmmm, - Ling),

Excellent service and so user friendly. Our new Renault Scenic is a brilliant car and at a fabulous price.

It was delivered on time with good pre-delivery inspection. The dealer was excellent. You are going to be stuck with the Richmans for life.

Kevin

Editor Note: Kevin, I know you will be happy with Scenic, I run one myself; very nice cars! Thanks for nice words - Ling
---

Customer Letter: 124 / 1522
Susan says...

"Just to say thanks for the efficient service you gave on the lease of the BMW 1-series. We have passed your name on to various other contacts."

Susan

Editor Note: It's very easy to be efficient with the BMWs, Susan, because my dealer is the most efficient BMW dealer in the world! All thanks to him. - Ling
---

Customer Letter: 123 / 1522
Andy says...

Excellent service Ling! Super value prices Ling! Good choice of models Ling! Delivered vehicle on time Ling!

We will mention Ling to other small businesses in this area.

Andy

Editor Note: You two very good long term customers. Thank you so much. Enjoy Scenic, I run one too so I know you find it lovely - Ling
---

Customer Letter: 122 / 1522
Richard says...

Love the website and the prices - ordering a Shogun soon. Thanks Ling

Richard

Editor Note: Oh, maybe Cressida passed you on to me, Richard. Thanks for compliment! - Ling
---

Customer Letter: 121 / 1522
Elaine says...

I would have no hesitation in recommending or using LINGsCARS.com again. Ling handled all the relevant paperwork efficiently and professionally. Everything happened when she said it would, which is very refreshing! I got a great deal on my new VW Polo so my purse feels the benefit as well.

Elaine

Editor Note: Wow, Elaine you so kind! I am so happy to have so many happy customers! - Ling
---

Customer Letter: 120 / 1522
Steve says...

This is my third year of working with Ling and the whole process is totally painless. Good cars, great prices, no hassle and a human being to talk to. Keep up the excellent service - we need people like you. I would also give your supplying dealer an "excellent" score.

Steve

Editor Note: Thanks, Steve. You need me, you got me! - Ling
---

Customer Letter: 119 / 1522
Philip says...
Hi, I am currently studying for a BA at Sunderland University, and I would like to ask you a question; Do you consider your vocation to be work or art? And if art, can you briefly describe your concious feelings about it. Thanks in advance, this would be great feedback for my BA.

Philip

Editor Note: What? I do not understand question. Who are you? I have strong view on art. Art is only art if containing picture of Elvis, Mao, Jesus or dog playing poker. My work is not art, my work is better than that - Ling
---

Customer Letter: 118 / 1522
John says...

Ling

We are very happy with our VW Polo and very happy with your service. In fact, you have managed to restore our faith in the car leasing industry by delivering us the product we requested, in good time, with excellent communication. This, in our experience, would not be matched by larger companies.

We certainly would not hesitate to lease another car from you in the future and recommend you at every opportunity. Thank you Ling and all your hardworking staff! Also, the dealer was excellent, prompt and efficient. A pleasant hand-over.

John

Editor Note: So glad I can restore your faith, John. Repeat...
I believe! IIIIII believe!!! AAAIIIIIIIIIIII BELIEVE IN LING!!!!!!!!!
Did you know I was Chinese Evangelist promoting chopstick pressure-point treatment in spare time? - Ling
---

Customer Letter: 117 / 1522
Gladys says...

Hello Ling,

You were so helpful and so nice on the phone, it was a pleasure doing business with you. I appreciated the speed with which you completed the leasing of the Almera. The driver was very polite and the car was delivered on time and in good order. The dealer was excellent. Thank you for everything.

Gladys

Editor Note: Gladys, I am SO pleased you are happy. You are very nice customer. And dealer does good job, too! Amazing day when Nissan dealer beats Honda dealer (see letter 3 down) - Ling
---

Customer Letter: 116 / 1522
Babs says...

Ling,

I love your web site. It's the only one that's ever kept my attention for so long that I bought a car. I even get a free lunch!! Eating is my favourite hobby! I'm sure I'm going to love my new MX-5 just as much!

Babs

Editor Note: Babs, I enjoy chatting to you and so pleased you swapped old Clio for brand new Mazda MX-5 for such little money. If customer happy, makes me eel happy!! - Ling
---

Customer Letter: 114 / 1522
John says...

Ling

The car is lovely but the only minor thing is that it came to us dirty. It could have done with a wash.

John

Editor Note: Well, sorry about dirt, no excuse dealer can't wash Honda CRV even after driving from Midlands to Tyneside to deliver. Good news is we managed all this in 2 1/2 weeks, start to finish. I shout like hell at dealer (HONDA DEALER! WHAT DISAPPOINTMENT! Ling name and shame: Brindley Honda, Birmingham). - Ling
---

Customer Letter: 113 / 1522
Peter says...
I found the service to be good - email responses were quick and everything was sorted out within a couple of weeks. The car was ready as advised and I was kept fully informed throughout. Thanks, Ling! - Stay competitive and I will look you up again when anyone here requires a new car!

Peter

Editor Note: As I say about Estate Agent, it is nice to make small profit FROM solicitor for change. Thanks, Peter for letter. If Solicitor happy, people realise my service not a joke, even though website and life both quite funny. Enjoy SAAB 9-5!- - Ling
---

Customer Letter: 112 / 1522
Ka says...
Great design, very funny, clear information

Ka

Editor Note: Great letter, very short, clear text - Ling
---

Customer Letter: 111 / 1522
Glenn says...
I need contract hire car in New Year (Chinese New Year). Good luck, Ling, u r an 88888888 winner babe!

Glenn

Editor Note: Glenn, how you know 8 is lucky number, then you give me 8 x 8's! Wow. You must watch many HSBC adverts! Please not to send me big bowl of snake soup. That is Guandong. They eat anything there! - Ling
---

Customer Letter: 110 / 1522
Les says...
You have no idea how many times I had to do Ling's quiz to win T shirt; boy, you make hard question and it was stoopid Korean "car" which make me get wrong answer so many times. But now I win! Maybe in future I get car from you to go with Ling special T shirt, we see, yes?

Les

Editor Note: Ho! Why Scottish person sounds like Chinese when writing letter? Maybe you spend too much time on website, Les? But I am confused you like to gamble on quiz. As Bishop, you should only gamble on ranking in Heaven. By the way, answer to any Korean question usually either "Kim" or "Dog", however in this case it is name of crap car. Thankyou for letter.- Ling
(Also to note that if talking about Korean War of Imperialist Aggression, when UK were on wrong side and joined American axis of evil against poor North Korean and Chinese liberators, answer to quiz question is usually "Mash" - Ling)
---


' - Ling

---

Customer Letter: 109 / 1522
Robert says...
This site is just so mad it is interesting beyond belief! I may even lease a SAAB from Ling just because she is so funny.

Robert

Editor Note: Robert. WHAT YOU MEAN "may even"??? ...However, I glad you say site is mad, not Ling is mad. Mad is in mind of visitor. If this too deep for you, then you too dumb to drive SAAB! Did you know I am also psychotherapist in spare time, in between evening in Chop Suey House and night shift in Laundry? - Ling
---
Search my letters page!

| | | |
| --- | --- | --- |
| From your area... | ...or from people... | ...or about a specific car! |
| | | |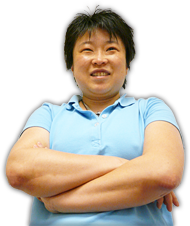 Online Service
Response Times
Quote > Proposal > Order > Delivery
75 CLIENTS IN 'PROPOSAL'
...LING REPLIES IN:
HRS : MINUTES sec
142 CLIENTS IN 'ORDER'
...LING REPLIES IN:
HRS : MINUTES sec
Customers use my secure LINGO management system.
Response times above based on last 4 hour period between
9am - 6pm, Mon to Fri -Ling

No Waiting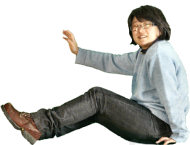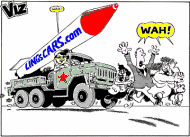 I am the Viz UK business ambassador!
Post me Ferrero-Rochers! Yum Yum!
Unlike most other internet car leasing sites, I publish all my contact information openly!
...so, you know who I am - Ling
THE UK's FAVOURITE
CAR LEASING WEBSITE!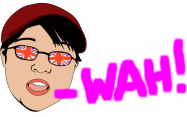 Boss: Ling Valentine MSc IoD
15 Riverside Studios
Newcastle Business Park
Newcastle upon Tyne, NE4 7YL
Tel 0191 460 9444
[email protected]
I prefer email to phone - Ling
VAT No: 866 0241 30
Co Reg No: 6178634
Consumer Credit Licence: 663330
Data Protection No: Z1098490
Best Before: 17/08/2007