CUSTOMER LETTERS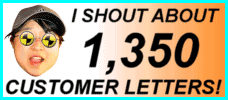 1522 LETTERS!
More customer letters than any other car sales site IN THE WHOLE WORLD! - Ling
You are viewing page 24 of 58 - go to page:
Search my letters page!

| | | |
| --- | --- | --- |
| From your area... | ...or from people... | ...or about a specific car! |
| | | |

Showing ALL my letters!



Customer Letter: 949 / 1522
Alison says...
Over the last 3 years we have ordered 6 cars from Ling. The service has always been great even when we had a problem with the delivery date. She personally sorted it out with dealer. Great service. Many Thanks!

Alison

Editor Note: Alison, yes you have had many cars :))) The problems with these Peugeot Tepees have been all Peugeot's own making and I have had several customers who had orders cancelled by Peugeot. It is said that Peugeot received a very large order from a London based taxi company for these cars, and ignored personal customers and diverted production to where the £££ was, a terrible thing to do to people who had ordered a car, but commercially profitable. Production slots were put back and back. However, thank God (if not thank Peugeot UK) you got your Tepee, a 9-seat car/minibus thing. Glad you are so pleased with it. It is true you have been a long-time customer (like Cressida below) and I hope this did not spoil your experience too much. I give a hyperlink to your FANTASTIC website where you say: "We present a new concept in childcare dedicated to children and parents. As a member of Candystripe you can expect to leave your children in a safe, clean and learning environment. Our staff will be knowledgeable and helpful."


- Ling
---

Customer Letter: 948 / 1522
Cressida says...


Eccentric Ling- you make us smile!
You always go the "extra mile"
Your service remains Second - to - None
You make car leasing so much fun!!

ps. My new Renault Grand Scenic arrived on time but dirty - delivered in the rain.

Cressida

Editor Note: Cressida, hahahaha, that rain was an act of the God! I cannot help that, sorry :) This is now the 4th car you have had from me, since April 2004! You are a fantastic customer... you have had a Meriva, a Scenic, a Xsara Picasso and now a Grand Scenic. What a superstar, thanks. So happy you are pleased with my service :) - Ling
---

Customer Letter: 947 / 1522
Alex says...

Hi Ling,

Thank you Ling. I am happy to say that all the hype about you is true. From the moment I stumbled across your website (and recognised you from Dragon's Den) to the moment my Land Rover Freelander arrived it has been a pleasure doing business with you.

I was already used to leasing, so when your quote came in I went to my current finance company and asked if they would match it. I was quite surprised that their very best quote was significantly higher and even more surprised when I later discovered that you use the same company. You managed to secure me an even better deal than they were willing to offer an existing customer.

The other thing that impressed me about you is something that other people mention quite often on your website – how promptly you responded to my various queries and questions. In most cases you replied to my emails literally only a few minutes after I sent them, and always with a warm sense of humour. Your clear communication inspired my confidence.

My wife's old banger is on its last legs and needs replacing. After carefully looking at all the figures we decided to order her a car though you as well. She is part way through the ordering process now. I have no hesitation in recommending you to anyone considering leasing a car.

Alex

Editor Note: Alex, wow, what a letter! Thanks for taking the time and trouble to write me such a report and I am doing my best for your wife! Companies who take your training courses include Amgen, WS Atkins, Axa, BBC, BhS, Bosch, BP, BT, Burmah Castrol, Cargill, CarnaudMetalbox, GlaxoSmithKline, HJ Heinz, HSBC, ICI Paints, Iliffe News & Media Group, Johnson & Johnson, Kellogg, Kimberly-Clark, Merck Sharp & Dohme, Nestlé, Pepsico, Pfizer, Philips, The Prudential, RSPB, Schering HealthCare, Shell, John Sisk and Son, London Stock Exchange, Trinity Newspapers, UK Paper, Unilever Patents and Research Divisions, Willis Corroon, Zeneca. So... to receive this letter means a lot to me. Thanks for the kind words! - Ling
---

Customer Letter: 946 / 1522
Tony says...

From "old banger" to "shiny new van" in just a few easy steps.

Great van and prompt delivery at the right price. Ling keeps you informed all the way and takes the stress out of vehicle leasing. On delivery, the dealer gave me the impression "he couldn't be bovvered"

Tony

Editor Note: Right, well, the curate egg. Thanks for the letter, Tony, glad you love your new Citroen Dispatch. I asked the dealer about this delivery, I let him respond in his own words (no offence, I think there was a mix up in intent, this dealer is usually a superstar)... DEALER: "I actually went with the delivery on this one, it was snowing at this end (quite deep at the top of "Windy Hill" on the M62 where you once parked the rocket launcher) and the gritters were out in force. The van was straight out of the valeting bay and delivered by one of our drivers, only about 50 miles, to your customer. Tony was concerned with trying to find a blemish on the van as he said you had him terrified about signing for something that he may be held responsible for. We told him that if he found any problems all he had to do was let us know, obviously he has taken this to mean that we were "not bovered" ... so it may be my fault for putting the willies up you, Tony, regarding the van condition. Hahahaha, SORRY! This dealer and I trust each other so much, he instantly responds when I tell him of any problems AFTER delivery. Hence, he does not insist on a full inspection on delivery :) Oooops. Hope this is OK. Tony, you are a very good customer and you have had several cars from me, it is good to say these things, the dealer will be more careful how he comes across.

Below is an example of the stuff Tony makes and will be carrying in his new van.



- Ling
---

Customer Letter: 945 / 1522
Paul says...

Ling, I am more than happy to provide some feedback - I can honestly say that the whole "Ling" experience has been an absolute joy - always quick, clear, efficient and often hilarious (a crazy lady!!). I will never "buy" another car again and will definitely be back in 3-years. Excellent service, my new Citroen C5 VTR+ was delivered bang on time.

Also, just to let you (and anyone else) know that the new shape C5 is superb - smooth, luxurious and economical (50mpg!). It looks amazing, too. Many thanks again for arranging it all, see you in 3-years.

Paul

Editor Note: Well, it is like supplying that bloody Jeremy Clarkson! You do a Top Gear road-test for me, in the letter :) Hahahaha, yes, these cars are great, but i had a big fight with Citroen about the way the market it as unmistakEably German, especially as they mis-spell it (IMHO) in their advertising. A much better bet though, than the latest Laguna. Renault are ashamed of putting a 1.5 diesel engine in it, they hide that fact! So pleased that you are happy, my Citroen dealers do a very good job! I also have support from Citroen UK. A good company! - Ling
---

Customer Letter: 944 / 1522
Peter says...

Great girl - great service!

When another company let me down a telephone call to Ling brought an immediate response and her deal went through without any hassle and saved me money! Many thanks, Ling, and best wishes. Renault Clio was delivered spot on time and no hassle. Excellent.

Peter

Editor Note: Hymax Golf is the One Stop Shop for all your Golfing Promotional Merchandise plus Unique Golfing Gifts & Prizes. That's what it says on your website, Peter, so I repeat it for benefit of Google. Also hyperlink. This is Golf... the disease, I think :) Hahaha. You are quite local to me, in Co Durham. Maybe I will see you around. Thanks for kind letter, I do my best to help you. - Ling
---

Customer Letter: 943 / 1522
Dennis says...

Great experience dealing with Ling for my new Nissan Qashqai. Excellent service and support throughout the process with a little fun and humour along the way. Excellent delivery, on time and the driver was very professional.

Dennis

Editor Note: Dennis, I give you bloody hyperlink for such a nice letter. You were a great customer and I recommend your signs, even though you are so far North, I get a nosebleed just emailing you! Thanks for kind letter! Quashqai customers are always happy! - Ling
---

Customer Letter: 942 / 1522
Martin says...

My work friend said he didn't like your website, but now he wants to order from you. So, the website grows on you. I told him about your service, which is great, personal recommendations are better than any advertising - well done! Good delivery.

PS. I love my new Alfa Romeo 159!

Martin

Editor Note: Those Alfas are really nice cars, shame about the dealers :) - thanks for the website comments. What I am trying to do is to polarise visitors, so, people who don't like my style won't deal with me. I'm glad your pal changed his mind :) Thanks for being a super customer, Martin! This is ANOTHER personal recommendation, hehehe. - Ling
---

Customer Letter: 941 / 1522
Mike says...

Don't be put off or fooled by the funny and busy website. Behind this image is some very honest and sound advice on leasing and the options available.

I found the Citroen C4 Picasso I wanted at a very competitive price and the service, from my personal experience, was exceptional. The whole process was efficient and smooth with good security and quality control. It took just five weeks to complete and my shiny new car was delivered on time as agreed. Thoroughly recommended.

Excellent delivery, everything went to plan, the car was well prepared.

Mike

Editor Note: Mike, you are a local Government business manager. So, your kind words mean a lot to me. It is a very good analysis. My main thought is to let people have fun - getting a car should be fun! But also, the process needs to be perfectly managed and I try to do that. Sometimes I am let down by suppliers. But my Citroen suppliers are very good, so I get good results. Thaks for letter, enjoy the Picasso! - Ling
---

Customer Letter: 940 / 1522
Dominic says...

Thanks Ling, Great service - the C4 was not my first choice but as it turns out, an even better alternative! I love the sweets (lie), I may even order another car to get more (true). Good delivery, pleasant and efficient.

Dominic

Editor Note: Dominic, hehehehe, you SHOULD be pleased with the C4, these are great cars, I never get any complaints. The sweets are chosen specially to make you vomit, this is good for you! It is an oral version of that colonic irrigation. Another free service, from Ling! Thanks for the lovely letter. - Ling
---

Customer Letter: 939 / 1522
Jonathan says...

Ling. Thanks for all your help, your personal attention to details is great and something so often missing these days. Especially with larger firms. I had one minor problem with my Nissan X Trail (the supplier's fault, not yours) yet you did everything to put it right. Thanks again.

Jonathan

Editor Note: Yes. The dealer messed up on the rear parking sensors. We are getting them sorted. I am so pleased you were happy with my service and it was lovely to deal with you. Your comments are very special, as you are a senior Management Consultant at a major company and you know what you are talking about! :) - Ling
---

Customer Letter: 938 / 1522
Ian says...

Ling, I found your website by accident. I was looking to hire a Land Rover Freelander and loads of companies were advertising on the net. I went to five or six of these, but none even had the courtesy to reply or come back to me.

Dealing with you was easy and I got the car as advertised. Good communications at every stage. Being a new hire customer it would have helped not paying the 3 months up front and also some idea of the lead time would have been handy. Delivery of my car was excellent. No problems!

Ian

Editor Note: Ian, thanks for letter :) It always amazes me how many companies ignore people. Glad you are happy with the bloody Freelander. The lead times are so hard to publish as stock is kept secret by car companies, and they change every day. The will never give me this electronic info (which is s stupid thing to withhold, as customers clearly want to know these lead times). I have to manually check for each car. It also depends on spec and colour. The 3 months payments are a standard thing, they give the finance company some commitment up front. They would argue if someone cannot afford a commitment of just 3 x payments, they can't really afford the car! :) - Ling
---

Customer Letter: 937 / 1522
David says...

Being the second car I've leased from Ling, I knew what to expect and wasn't at all disappointed. I did have problems with the finance people but once Ling had helped me sort these out, the car was delivered nice and early on the morning it was promised. If you want a driver's car, look elsewhere. If however you need seats/space there's no nicer car to be in than the Citroen. Its vast windscreen makes the interior a really nice place to be.

If only Ling could come down and sort out my local Citroen dealership. Their customer service is as awful as Ling's is excellent.

I'll continue to recommend Ling to anyone who will listen (despite the fact that I think one day, she'll end up in a padded cell wearing a straight jacket). Until then, I shall remain one of her growing number of grateful and loyal, returning customers.

David

Editor Note: David, you are sooooooooo sweet! Thanks! I do my very best for you. I must say that the Citroen dealers I deal with are VERY good, but I also agree that there are some terrible ones out there. These C4 Picassos are fantastic futuristic cars and I hope you love it. I wonder if I will be alone in my padded cell? I think most customers I deal with are totally bonkers, too, hehehe! - Ling
---

Customer Letter: 936 / 1522
Alan says...

Hi Ling,

Hi there, I'm loving my new Megane cabriolet and the sun is shining. Thanks for doing such a great job getting me this car. Your service is fantastic. I've never heard of anyone enjoying the experience of buying a car before.

I also just got the confirmation from my finance company that the sale of my old car to Danny has went through and everything was perfect.

I'd be more than willing to pass on any other business to either Danny or yourself or receive any enquiries from any new customers that may be looking for a recommendation in the Glasgow area.

Thanks for everything, C U in 2 Years!!

Alan

Editor Note: Alan! I am so happy to deal with you and Ping IT. Ping IT Services is Glasgow's leading IT support service provider for Small to Medium Sized Businesses within 25 miles of Glasgow. Now you can zoom around in a new Megane CC with the roof down. Beware of people throwing house-bricks at you in Glasgow! It is dangerous to a Glasgow convertible driver. Glad you sold your old car with no problems to Danny. He is a very good PX buyer. - Ling
---

Customer Letter: 935 / 1522
Andres says...

In autumn 2007 I looked into leasing a car with a different company. However, I quickly found their sales people bordering on obnoxious, just one up from copier salesmen, and while going through the procedure at two points I was sent a rental agreement that had £100 added to the monthly rental price.

Having lost faith in them I gave lingscars.com a go at the end of 2007. What a refreshing experience this was, straight answers, completely transparent procedure and no hidden costs or nasty surprises. Documents arrived in time, the Chevrolet Captiva was exactly as described, got delivered on time and by a courteous driver straight to the door. And if you have any question during the rental period Ling is very responsive and helpful. Altogether, very much recommended.

Andres

Editor Note: Dr Andres, what a lovely letter! You are a chief officer with a company, and your Dr thing must be technical not medical. So, I take your compliments very proudly. I do not understand why other companies charge these "fees" either (well, except to say they like the smell of the cash I guess). Most of the time they are totally made up and spurious. I hate them, it is just pure profiteering (or mis-representing the original price), as you know yourself, from your letter. I wish this industry was regulated and these cowboys could be got rid of. Thanks for the nice words, enjoy the Captiva! - Ling
---

Customer Letter: 934 / 1522
Jon says...

Great service, pleasure to do business with you, Ling :). Excellent delivery, my new Nissan Qashqai was delivered on time!

Jon

Editor Note: Jon, happy to see you happy, hehehe. Great car, great price, great delivery. What more do you want??? You are a wonderful customer. Enjoy the Quashqai. - Ling
---

Customer Letter: 933 / 1522
Philip says...

Dealing with Ling was so simple and easy.

Just tell her the car you want and she will sort everything. Always replied to emails. We had normal Ford delays, but Ling managed to pull a few strings and we received our new Ford Galaxy exactly as ordered (except for a small dent in the rear door). Great communication from day one.

Ling deserves every success. I will definitely recommend to family and friends. Thanks, Ling.

Philip

Editor Note: Phil, you were not impressed with Ford, and neither was I! They delivered the car to you late, with the dent (which is fixed FOC, of course). Having said that, they lent you a demonstrator while you were waiting for the Galaxy, but their last minute delivery was a real pain for both of us, we were both waiting and phoning at 8pm on a Friday night to get the car delivered. Sometimes, Ford are just too big, I think. I'm glad you liked my service, though... you would have had these delays however you sourced the car. I sent you a number plate for your trailer, shame Ford's towbar electric socket is incompatible with just about everything! Thanks for being brilliant, Phil! - Ling
---

Customer Letter: 932 / 1522
Alan says...

The most efficient business I have ever dealt with. Everything done so professionally. Kept totally informed step by step. I wouldn't hesitate in recommending LINGsCARS to anyone. The delivery driver of my new Ford Mondeo gave me a good demonstration of the car.

Alan

Editor Note: Crikey, Alan, what a recommendation! Now I have a bloody high standard of efficiency to keep up for new customers. I do know the way to do this to get maximum efficiency, and you were beautiful customer because you followed my prompts... it becomes more difficult when customers insist to want to do things in a different order. Because cars are such a big item, I prefer to make sure everything is safe and correct, rather than jumping ahead. Thanks for being so lovely, hope you have a great time in your new Mondeo. these are VERY good new cars! - Ling
---

Customer Letter: 931 / 1522
Stuart says...
I loved the website, it had a great selection of cars and lots of information about each one. Ling was really helpful and communication about my new Audi A3 was very good. I have recommended LINGsCARS to a number of my friends! Great service when the car was delivered, but some slow communication (from the dealer) whilst waiting for the car delivery.

Stuart

Editor Note: Stuart, thanks for letter. I have given the dealer a kick about their slow updates to us, they came out with loads of the usual excuses, and they tell me the reasons are now fixed. This car was not from my usual Audi dealer, it was part of a cheap batch I was offered from a finance company. I could not let my best dealer supply it. Anyway, I chased it like hell for you. Glad you seem really happy. Enjoy the Audi! Everyone loves these posh small cars. - Ling
---

Customer Letter: 930 / 1522
Steve says...

Dealing with Ling is very easy - you simply do what you are told and everything happens around you! However, I now worry for my sister. She has adopted two baby girls from China and it scares me that they may turn out as mental as "The Ling'ster"!

ps. Can I have my free lunch now?

Steve

Editor Note: Hahahaha, oooops! Yes, they may turn out like me, but hopefully they will not. How brilliant is your sister, to do such a thing? Great. I'm glad you were a good boy Steve, obeying all my commands. You are now posing around in your new SAAB Convertible waiting for the summer so you can get your roof down and impress your mates. I give you hyperlink for your aircon business. Airconwarehouse.com was formed as the direct air conditioning sales division of the commercial air conditioning contracting company you founded in 1977. As everyone can imagine, having been in the air conditioning business for over 30 years, you know a thing or two about air conditioning! How ironic you simply lower your roof in your new car when you need aircon! :) - Ling
---

Customer Letter: 929 / 1522
Tim says...

Ling is fantastic. I recommend her to anyone wanting excellent, clear and speedy service. As well as providing a first-class service and excellent communication, her way of doing business is idisyncratic and very entertaining - from her envelopes to her website and everything inbetween. Excellent delivery of my new Golf, no problems at all.

Tim

Editor Note: Aieeeeee! Another lovely letter from a very nice man. Thanks, Tim. Glad you like my service, those envelopes do a good job - the local sorting office never loses my post, they know exactly which letters are coming back in for me. Also, they brighten up everyone's day!



- Ling
---

Customer Letter: 928 / 1522
Richard says...

Thank you Ling, what you see is what you pay, and no hidden charges!!! No other company sends you sweets, and I will use Ling again. The Astra was a few days later than I hoped, but no problems. The delivery was excellent. The car had 75 miles on the clock, but all Ok and a nice driver.

Richard

Editor Note: Richard, you are so sweet. I am pleased you appreciated my poison sweets, many people say they make them ill :) You got a great 150bhp Astra (most popular car in the UK) so cheap, see you in 2-years! The 75 miles will be added to the contract mileage. - Ling
---

Customer Letter: 927 / 1522
Gordon says...

I was slightly apprehensive about entering into a lease car contract. However, all my anxieties were calmed as I entered into communication with "Ling".

Her easy but efficient business manner inspired my confidence. My Nissan Qashqai was delivered on time as promised in "Mint" condition. I would have no hesitation in recommending friends, family or business contacts to deal with Ling's company.

Delivery was excellent, the car arrived on time as promised - that is the correct way to treat a customer.

Gordon

Editor Note: Thanks for that comprehensive letter, Gordon. I do understand it can be a big decision and daunting to trust me with a new car, but that is why this letters page is so great. Other customers can read your letter and get confidence to make up their own minds. Thanks again. Have a lovely time in the Qashqai. - Ling
---

Customer Letter: 926 / 1522
Martin says...

Ling - The Audi A6 Avant is fantastic - worth the wait!

It was a real pleasure dealing with you, it's often hard to find people who do what they say they will - and with a great sense of humour as a bonus! The communication throughout was excellent - keep it going! Excellent delivery, on time by a nice chap. See you in two years.

Martin

Editor Note: Wowwwww! Nice letter, from a marketing expert! 100% Proof is a unique blend of pragmatism, creativity and practicality, matured by over 25 years' client and agency experience, to produce results led marketing solutions for the drinks industry (it says on your website). You know what makes your intriguing market tick, Martin, as you work with some of the best known companies and brands to produce exceptional results. You say you are not another fancy agency with massive overheads that are passed on to clients – you say you operate with the minimum of overhead to ensure that the value is in the service we provide, not the offices you sit in or the cars you drive. And the Audi is proof of that (100% proof, hehehe) as it was C-H-E-A-P :) So I am especially pleased by your comments. How many Bacardi Breezers can you get in an Audi A6 Avant? :)


- Ling
---

Customer Letter: 925 / 1522
Paul says...

This was the second time I have used Ling to lease a car. Both times, the service was very professional and above all Ling was a pleasure to deal with and HONEST.

Ling won't brown nose you like other companies. She tells you the way it is with no bullshit. Hopefully, I'll be able to use her again for our third lease vehicle!

The delivery was professional and on time. Great. Thanks Ling. The Honda Civic Type-R is going great. Sorry about the delay for the letter!

Paul

Editor Note: Paul, no problem. It's only a letter. Far more important is the car being on time. I'm glad you tell people I don't bullshit. Some customers find the truth uncomfortable,. as sometimes there are delays in getting cars, etc, but as you are in the trade you appreciate the honesty. Thanks for being such a brill customer. Enjoy the fast Honda! - Ling
---
Search my letters page!

| | | |
| --- | --- | --- |
| From your area... | ...or from people... | ...or about a specific car! |
| | | |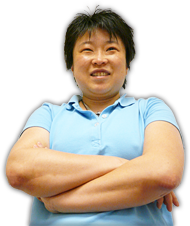 Online Service
Response Times
Quote > Proposal > Order > Delivery
75 CLIENTS IN 'PROPOSAL'
...LING REPLIES IN:
HRS : MINUTES sec
142 CLIENTS IN 'ORDER'
...LING REPLIES IN:
HRS : MINUTES sec
Customers use my secure LINGO management system.
Response times above based on last 4 hour period between
9am - 6pm, Mon to Fri -Ling

No Waiting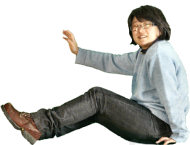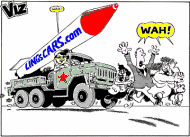 I am the Viz UK business ambassador!
Post me Ferrero-Rochers! Yum Yum!
Unlike most other internet car leasing sites, I publish all my contact information openly!
...so, you know who I am - Ling
THE UK's FAVOURITE
CAR LEASING WEBSITE!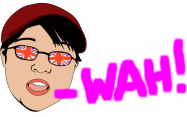 Boss: Ling Valentine MSc IoD
15 Riverside Studios
Newcastle Business Park
Newcastle upon Tyne, NE4 7YL
Tel 0191 460 9444
[email protected]
I prefer email to phone - Ling
VAT No: 866 0241 30
Co Reg No: 6178634
Consumer Credit Licence: 663330
Data Protection No: Z1098490
Best Before: 17/08/2007