CUSTOMER LETTERS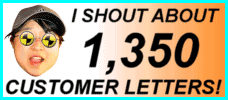 1523 LETTERS!
More customer letters than any other car sales site IN THE WHOLE WORLD! - Ling
Search my letters page!

| | | |
| --- | --- | --- |
| From your area... | ...or from people... | ...or about a specific car! |
| | | |

Customer Letter: 178 / 1523
Andrew says...

Everything went like clockwork - very happy with Ling and LINGsCARS.com and she keeps the paperwork simple. A nice person to do business with.

Andrew McKie

Editor Note: Andy, thanks for that. It's nice to have a recommendation from someone in car trade. Enjoy Megane CC, get your top down! - Ling
---

Customer Letter: 159 / 1523
Jay says...
This website is fantastic - what a welcome change from the other dull or pushy sales car leasing sites out there - don't change it one bit and I am sure you will have loads of customers. I will definitely be coming back when I am ready to purchase.

Jay Roche

Editor Note: I thought I'd nip to your website, Jay and I must say I like the customer success stories. Maybe some of my crazier customers will allow me to develop small story around their car savings. Hmmm. I change website constantly, every day. It grows, organic, like fungus... - Ling
---

Customer Letter: 146 / 1523
Charles says...

Ling,

I find your service to be absolutely excellent and I will certainly recommend you to others. Dealer; excellent.

Charles Agar

Editor Note: Solicitors favourite clients, Charles because your paperwork is always perfect. Enjoy BMW 118, thanks for comments about dealer - Ling
---

Customer Letter: 140 / 1523
Chris says...
Highly entertaining and informative website, just what everyone should strive to make their marketing like. This is the place where my next order will be placed.

Chris Hogan

Editor Note: Chris, my idea is that I make my website reflect what I would want to see! Glad you like it - Ling
---

Customer Letter: 138 / 1523
John says...
This is easily the most enjoyable car website I have seen - looking for a car is a tedious task usually - but you have made it quite fun! Well done!

John Mark

Editor Note: Thanks! - Ling
---

Customer Letter: 134 / 1523
Simon says...
Fantastic... not the usual boring crap... and good prices, too.

Simon Grimley

Editor Note: Hehehe, I do not run usual boring crap company, Simon. Thanks - Ling
---

Customer Letter: 132 / 1523
Stuart says...

Ling

I thought your service was good. It was fast and efficient. The literature is good and entertaining.

We are happy with the Renault Scenic and currently looking to lease two more cars. If you have the right cars at the right price again, I will use LINGsCARS.com again, no questions.

Stuart McBride

Editor Note: So pleased, Stuart. Customer happy; that's the thing! This job NOT about making dealer happy! Trust YOUR dealer delivered car clean (unlike Brindley Honda), as you told me they were good and efficient too! Price list on the way - Ling
---

Customer Letter: 108 / 1523
Paul says...

Hi Ling, the Shogun eventually arrived fine. If only the dealer were as efficient as you!

Thanks for getting me such a good deal, I don't know how you do it compared to the big boys, but keep it up for when I come back for another vehicle.

Paul Morgan

Editor Note: Hmmmph, some dealers always give me problems and I always struggle to find good Mitsubishi dealer. Maybe franchise requirement means they not very good? Good = treat my customers like superstars, instead of just provide normal dealer service. Maybe I terminate this dealer, Paul. But so pleased you happy with Shogun! - Ling
---

Customer Letter: 107 / 1523
says...
I love the website and intend to be a customer later this year. I am surprised that you have not tied yourself up with an insurance company.

A Blaymire

Editor Note: Hmmm, I keep thinking about recommending insurance company, but then I think "Customers are adults, they can choose own." Simple Google.co.uk search on "car+insurance" gives 10,200,000 results. Why you want to use one that pays commission to me? - Ling
---

Customer Letter: 104 / 1523
Johan says...


We have dealt with Ling of LINGsCARS.com over the past few years, and we have always had excellent service. We would recommend LINGsCARS.com to anybody.

Johan Mullen

Editor Note: If only everybody would read this page, maybe everybody would order car from me, Johan - Ling
---
Search my letters page!

| | | |
| --- | --- | --- |
| From your area... | ...or from people... | ...or about a specific car! |
| | | |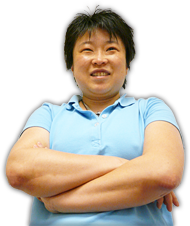 Online Service
Response Times
Quote > Proposal > Order > Delivery
76 CLIENTS IN 'PROPOSAL'
...LING REPLIES IN:
HRS : MINUTES sec
114 CLIENTS IN 'ORDER'
...LING REPLIES IN:
HRS : MINUTES sec
Customers use my secure LINGO management system.
Response times above based on last 4 hour period between
9am - 6pm, Mon to Fri -Ling

No Waiting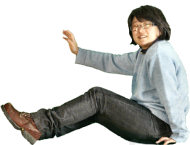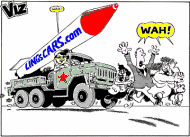 I am the Viz UK business ambassador!
Post me Ferrero-Rochers! Yum Yum!
Unlike most other internet car leasing sites, I publish all my contact information openly!
...so, you know who I am - Ling
THE UK's FAVOURITE
CAR LEASING WEBSITE!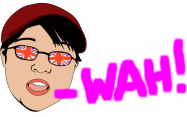 Boss: Ling Valentine MSc IoD
15 Riverside Studios
Newcastle Business Park
Newcastle upon Tyne, NE4 7YL
Tel 0191 460 9444
Fax 0870 486 1130
sales@LINGsCARS.com
I prefer email to phone - Ling
VAT No: 866 0241 30
Co Reg No: 6178634
Consumer Credit Licence: 663330
Data Protection No: Z1098490
Best Before: 17/08/2007