CUSTOMER LETTERS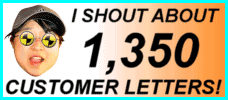 1523 LETTERS!
More customer letters than any other car sales site IN THE WHOLE WORLD! - Ling
Search my letters page!

| | | |
| --- | --- | --- |
| From your area... | ...or from people... | ...or about a specific car! |
| | | |

Customer Letter: 1534 / 1523
Christopher says...

Ling, You should be very proud of the business you have created. Remarkable, efficient and effective service. Great price. Brilliant way of communicating via 'Lingo'. I would have absolutely no hesitation recommending you to anyone. Thanks. Dealer was good, but boot would not open - local dealer soon sorted it out no problem.

Christopher Rhodes

Editor Note: Super duper letter, thanks Chris. I am quite proud, but always make me happy when customers show delight. You had great car (XC90) at cheap price. Always a good combination for a good result. Go and off-road! - Ling
---

Customer Letter: 1529 / 1523
Marcus says...

As always absolutely perfect. Cannot be faulted.

Marcus Farrar

Editor Note: As always, a short note from Marcus. A very good customer, had many cars, now including this Seat Ibiza for his staff. Top Prison Solicitor. - Ling
---

Customer Letter: 1526 / 1523
Bruno says...

Lings Cars does exactly what it says on the website. The process was precise and accurate and recorded so even a non computer person like me managed to take delivery of a superb new Volvo XC90. As an ex–company car driver for 35 years the LingsCars site gave me the opportunity to keep driving new cars. LingsCars site and process excellent. Chinese sweeties awful. Thank you Ling. Dealer Service – Excellent – Very little contact, delivered on time.

Bruno Chorzelewski

Editor Note: Mr Bruno Chor...something, let me tell you - "Very little contact" is exactly what you want, from car dealers. The less, the better - trust me. :) Your XC90 is stunning value for a £30,000 car! Glad you like everything (except the sweets, designed to kill) :) - Ling
---

Customer Letter: 1523 / 1523
Marcus says...



Perfect.

Marcus Farrar

Editor Note: Jeeez, one word. But a good one. And a good car, a 207bhp Golf GTi. Enjoy it, hahaha :) - Ling
---

Customer Letter: 1519 / 1523
Graham says...

This is the first time I have bought a new car, and I must say you have made it so easy, stress free (I did have a few handing over date problems) but your company did resolve them smoothly. Very good. Dealer was good – Prompt delivery.

Graham Roberts

Editor Note: Graham, yes, you were away a few days prior to delivery and it was difficult to arrange a date, but was all sorted in the end :) Happy you are pleased with your first new car and thanks so much for "stress free" opinion. That's what I aim for :) - Ling
---

Customer Letter: 1510 / 1523
David says...

The service received from LingsCars was absolutely excellent. The pain free way to lease a new car. No hassle with documents, Fiesta delivered on time. I would certainly recommend LingsCars to all my colleagues. Nothing was too much trouble. Well done and look forward to doing business again with you shortly. Dealer Service – Excellent.

David Fisher

Editor Note: What can I say, Dave? Your letter covers just about everything. These new Fiestas must be the best small cars you can get. Every single customer loves them :) Hope I will see you again in another 2-years! - Ling
---

Customer Letter: 1508 / 1523
Oliver says...

Thanks for all your help and in getting me a great deal on the Golf. Although there was a delay on the manufacturer side, Ling kept me up to date all the way. Great service, love the car (and the banter with Ling's staff!). Many thanks. Dealer Service – Good – Delayed delivery, but overall good service.

Oliver Woodcock

Editor Note: Yes, Ol, the delays were all down to VW being very slow at building the cars. There is always great demand for Golfs, and you had a top of range one which is even harder to get. Hope it's lovely. Original and best :) Thanks for letter! - Ling
---

Customer Letter: 1506 / 1523
Sheila says...

Good prompt service with my new Peugeot 207, everything ran very smoothly, very efficient and polite staff.

Sheila Ryan

Editor Note: You had a very rare 12-month deal on a super new 207 with aircon, She... thanks so much for being fantastic customer. Hope you have a great year in your new car! - Ling
---

Customer Letter: 1505 / 1523
Marcus says...

Perfect.

Marcus Farrar

Editor Note: Wow! Taciturn Yorkshireman just never stops blathering on :) Brilliant customer, had so many cars now. Famous criminal lawyer, too! - Ling
---

Customer Letter: 1503 / 1523
Neil says...

Efficient. Friendly. Different. Would recommend a friend. Thank you all for your help – much appreciated – I think the above "sound bite" sums up your operation. Best wishes for the future. Good supplying dealer.

Neil Sutcliffe

Editor Note: Cool! You are coasting along the Manchester canalside in your Milano leather A5 Coupe. No wonder you are happy, eh? As a solicitor, well done Neil, for writing this letter without charging me £70 for it, hahaha! - Ling
---

Customer Letter: 1492 / 1523
Annette says...

Ling,

I love my new Honda Jazz already. A very nice man drove it from Birmingham for me. He was very efficient and professional and helped to remind me of all the things I should be asking him e.g. tax disc, mileage, weather conditions etc he had it all in hand. Thank you so much for your very efficient service from LINGsCARS, it has been the most enjoyable purchasing of a new vehicle I have ever had.

Annette Jackson

Editor Note: Annette, that's fantastic. You are a deputy head teacher so I have hidden your home address from all the terrible kids. Glad you like the Jazz, brill small cars! The service... I will pass regards to the supplier. They are very good. Not sure what else to say except we had a wonderful time chatting and having fun. I have another friend in Beverley now! - Ling
---

Customer Letter: 1487 / 1523
Stuart says...

Excellent customer service and very competitive price for the vehicle I required. Unorthodox and refreshing approach to vehicle leasing! Well done Ling! Good dealer service on my Honda CRV delivery.

Stuart Cartwright

Editor Note: Stuart, thanks so much. Glad to be unorthodox... as the TYPICAL leasing company service is quite bad. So, im my case, different is good. I treat you like adult. Happy to thought everything was great! Enjoy CRV, what a lovely car. - Ling
---

Customer Letter: 1474 / 1523
Stephen says...

I can only say what a fantastic experience I got with Ling. The most efficient, brilliant, friendly service from Ling herself made the whole process a pleasure. The car arrived in perfect condition, so credit to the dealer, although I expect that as a minimum. Finally, I can only say to Ling, you may prefer manual gearboxes, but the DSG Automatic is FANTASTIC! All the best Ling.

Stephen Ross

Editor Note: I have never delivered the DSG, but my Sister has ordered one of these Skoda Superb cars in China, with DSG. So, I wait to drive that car. The car is amazingly big inside and has a funny boot, eh. Hope you love it. Thanks for all the kind words, lovely to get letters like this! - Ling
---

Customer Letter: 1470 / 1523
Susan says...

Good easy to use website, fast response to order and any queries. Had a bit of a delay on delivery but otherwise very good service. Thanks Ling! Car in good condition, delay on delivery.

Susan Percival

Editor Note: Sue, the delay in delivery was just the volume of deliveries in the Ford network which simply meant that as usual the supplying dealers made a mess of organising dates. It drives me mad. How hard is it to arrange a date and stick to it? Apart from the final delivery, things were great and you loved your car. That's great! - Ling
---

Customer Letter: 1468 / 1523
Matthew says...

Very interesting website, could be a little easier to understand at first glance. Everything went very well and the price was unbeatable. I hope there is a discount for returning customers :o) Thanks Ling. Good delivery. Delivered on time and with friendly driver.

Matthew Percival

Editor Note: Great! Fiestas are great cars, I am glad you love it. Unbeatable price is a good thing, eh? To have a further discount on an unbeatable price is errr... unbeatable? Enjoy the Fiesta, Matt. Sorry the website is a bit messy :) - Ling
---

Customer Letter: 1466 / 1523
Paul says...

I had tried on numerous occasions to buy a B-Class Mercedes for my wife and new baby daughter. After going to various Mercedes dealers and them trying to sell me alternative cars or ones they had on special offer I was at my wits end!!! A work colleague recommended Ling and from the word go it was fast, efficient and so easy!! Ling and her staff keep you informed every step of the way constantly updating you on the progress.

I would have no hesitation on recommending Ling and using her again in the future. Excellent service!! Thank you. Excellent delivery, delivered on time, car's functions explained.

Paul Moran

Editor Note: Paul, yes, why do dealers try and sell you cars you don't want? Glad I once again beat the standard Mercedes service levels and at the same time got you exactly what you wanted for your family. Cheap, too. Thanks so much for the letter, I loved to read that! Why do Mercedes put so much pressure on me to stop selling their cars? - Ling
---

Customer Letter: 1462 / 1523
Stephen says...

Excellent prices, brilliant service and love the way LingsCars communicated with us during the process of ordering the car. Didn't like the sweets very much though.

Stephen Altynski-Ross

Editor Note: Stephen, hahahaha, the sweets are for display purposes only. Not supposed to be eaten, they are just to make you feel good. I wish you would tell BMW UK about the service - they always persecute me by trying to stop me supplying their new cars. They even stop me showing pictures! You are a super repeat customer, thanks so much! - Ling
---

Customer Letter: 1461 / 1523
Steven says...
Ling, as always... impressive service for my new Audi A3, with no hassle. Well done. Good delivery.

Steven Carr

Editor Note: Great, nice to get an Audi delivered with no delays! Thanks for the letter, Steve! - Ling
---

Customer Letter: 1458 / 1523
Fraser says...

Ling, the service from start to finish was very professional – if I had a query it was dealt with quickly and with no fuss. You managed to get me a car (Mercedes CLC) that no other garage could at the time – would use again and when my car is up for renewal will only use Ling. Dealer was good but there were some scuffs on the car that they did not follow up.

Fraser M***

Editor Note: Fraser, hey, hey, getting impossible cars is part of a trick I do, but not very often. The CLC was rare at the time, no stock. I found a cancelled car. Glad you love it. Once again, you say my service is good, but I am criticised by Mercedes Benz for selling their cars. Yet, as ever, my service is better than the official dealer. Thanks for comments, appreciated. - Ling
---

Customer Letter: 1455 / 1523
Laura says...

An excellent service provided. Friendly staff answering my questions really really quick. I knew where I stood at all times with my leasing process. I have to say that I would have liked more of a 'heads up' on the difficulties with insurance. Good dealer.

Laura Mitchell

Editor Note: Hmmm, not sure what the difficulties with insurance are, you just insure the car as normal (fully comp). Guess you found an insurance company who made your life hard, Laura, but in my whole business life I have never known a customer who could not arrange insurance. I think Confused.com have got confused :) Glad you loved my service. Enjoy the bloody Grande Punto! - Ling
---

Customer Letter: 1452 / 1523
Marcel says...
Ling is the best contract hire firm I have ever dealt with. Thanks for the lunch I got for my enquiry, the coffee etc, and the two polo mints for filling in this form. To be serious – excellent service and attention to detail. Excellent dealer service: The car arrived on time and was clean throughout.

Marcel Zachariah

Editor Note: Hahaha, glad the free lunch went down well :) No problem about the polo mints for writing this letter, a small bribe goes a long way :) Glad you had super service, really appreciate your comments about the delivery of your Chrysler Sebring. - Ling
---

Customer Letter: 1448 / 1523
Christopher says...

Ling, you provided an excellent service, which was hassle free, Fiesta arrived clean and on the date stated, the delivery man was pleasant - when I rent a new vehicle it will be from Ling. Thanks a lot Ling. Excellent delivery, no problems with dealer.

Christopher Reed

Editor Note: Hahahah, as if you were expecting problems with the dealer, Chris! Well, it was a car dealer, so I guess this is a normal expectation :) Thanks for saying I gave an excellent service, it made me quite happy. - Ling
---

Customer Letter: 1444 / 1523
Mark says...

I like the personal touch and that's what I got from dealing with LINGsCARS team. One to one. Immediate response! When the car came it only had one key, but Ling was on the job straight away, to fix the problem. It feels good to be in control. One phone call or email solved it. Excellent delivery, but I would like to see manufacturers supply quicker to the end user.

Mark Hudson

Editor Note: Rock (hahaha, that's what you call yourself, Rock Hudson), so would I like to see quicker supply. But post credit-crunch, the factories (like the Nissan one in Washington) are almost building to order, so quite a few cars are factory order and there is often no free stock for an immediate delivery. Apologies for that, but it is out of (even) my control! However, your letter is great and the dealer who forgot to enclose the spare key sorted it immediately. Hope you love the 7 seat Qashqai+2. - Ling
---

Customer Letter: 1432 / 1523
Patrick says...
Dear Ling. I found the process of leasing a car via your site a very easy, friendly, uncomplicated and efficient way to meet all my needs. To date the Audi A4 is great, your service was great. Your website is a joy for those like me who are not great techies. You made the whole thing easy and fun, many thanks. Good delivery, as promised, on time.

Patrick Kelly

Editor Note: Pat, what a lovely car, I have had one of these Audis in the past and it was really great to drive. A nice badge for a cheap price, eh? Thanks for website comments. Glad you enjoyed getting it. Have a great time looking cool in the A4! - Ling
---

Customer Letter: 1422 / 1523
William says...

This is my second lease from Ling and I tried to get as good a deal as my first contract - however I failed. I compromised cost for performance and got a car , Citroen C3, which is weak and tinny but is cheap to run. I wanted a new shape Fiesta but was let down and had to go with what was available.

William Stirling

Editor Note: Yep, Bill. In the current climate of credit crunch I did exactly the same thing with my own car. Why waste money on expensive cars? Last time you have a cheap Seat which was more car, but was more expensive (if a bargain at the time). But in a credit crunch everything gets squeezed and more money in your pocket is always a good thing :) I would not say the 1.4 HDI C3 is weak, but it will do about 70mpg if you treat it gently! New shape Fiestas were all on back-order when you got your car... not much I can do if the Ford factories are backlogged, sorry. - Ling
---
Search my letters page!

| | | |
| --- | --- | --- |
| From your area... | ...or from people... | ...or about a specific car! |
| | | |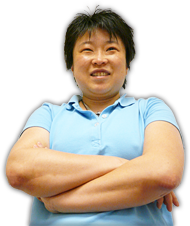 Online Service
Response Times
Quote > Proposal > Order > Delivery
76 CLIENTS IN 'PROPOSAL'
...LING REPLIES IN:
HRS : MINUTES sec
114 CLIENTS IN 'ORDER'
...LING REPLIES IN:
HRS : MINUTES sec
Customers use my secure LINGO management system.
Response times above based on last 4 hour period between
9am - 6pm, Mon to Fri -Ling

No Waiting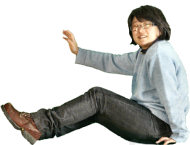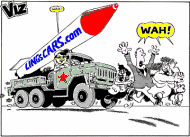 I am the Viz UK business ambassador!
Post me Ferrero-Rochers! Yum Yum!
Unlike most other internet car leasing sites, I publish all my contact information openly!
...so, you know who I am - Ling
THE UK's FAVOURITE
CAR LEASING WEBSITE!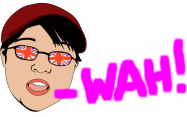 Boss: Ling Valentine MSc IoD
15 Riverside Studios
Newcastle Business Park
Newcastle upon Tyne, NE4 7YL
Tel 0191 460 9444
Fax 0870 486 1130
sales@LINGsCARS.com
I prefer email to phone - Ling
VAT No: 866 0241 30
Co Reg No: 6178634
Consumer Credit Licence: 663330
Data Protection No: Z1098490
Best Before: 17/08/2007