CUSTOMER LETTERS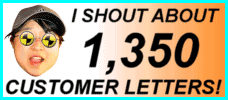 1524 LETTERS!
More customer letters than any other car sales site IN THE WHOLE WORLD! - Ling
Search my letters page!

| | | |
| --- | --- | --- |
| From your area... | ...or from people... | ...or about a specific car! |
| | | |

Customer Letter: 482 / 1524
George says...

"Dear Ling,
YES! I have got the SAAB Convertible. Everything went smoothly collecting the car from the dealers.
I apologise for not having written to you sooner but I was away on business all last week and since then the weather has been amazing so we've been out visiting and enjoying the roof being down!!! The whole family have had nothing but a big grin on their faces since last week.

Thank you very much for your excellent service. I'll write a proper thank you letter over the next few days, but rest assured I am spreading the word about the Mighty Ling to everyone I meet."

George Kitchen

Editor Note: Ed, you were so keen to get the bloody car, you drove to collect it, hehehe. So glad you are having the roof down, pleased you are happy with your new SAAB 9-3. You were quite lovely to deal with - Ling
---

Customer Letter: 479 / 1524
George says...
"Excellent marketing and fun website with very competitive prices. Ling, I think you are suffering on the customer service side because of your success. Time to take on extra help, perhaps? Overall, I am very pleased with my car. Service was first class but communication re delivery date was poor."

George Kitchen

Editor Note: Kate, aaaaagh, we did have a nightmare with your Audi A3 delivery. The dealer was just so slow, in the end you chose to collect it yourself. These cars have a 12 week leadtime at the moment, I managed to get you a cancelled order sooner, but this meant I did not use my usual dealer and was out of control on the delivery. But at least you got your car in 7 weeks instead of 12! To me, that was a result even if it did not happen so smoothly, but a price worth paying :) - Ling
---

Customer Letter: 478 / 1524
Alex says...

"Ling provided a helpful, informative service. The website contains a comprehensive guide to contract hire, displayed in a concise, clear manner. The prices are very competitive. My Vauxhall Vectra was delivered on time, clean and in a pleasant manner. I would recommend using LINGsCARS.com to anyone who is looking for a great quote with a personal, helpful service. Ling; good luck for the future, I'm sure you will be a success in everything that you do. "

Alex Bottle

Editor Note: Wow! I deal with real Fame Academy!! Alex, thanks for clear letter of support, you were a lovely person to deal with! Enjoy Vectra - Ling
---

Customer Letter: 466 / 1524
Scott says...

"Many thanks for arranging the Mini Cooper for us, the car is great! Excellent service provided by Ling. As you know, the dealer messed the colour up, but Ling got it sorted and got us a free tank of fuel to boot. Great service and we will order again."

Scott Thomson

Editor Note: I had a hell of a day, this day, with deliveries! You ordered black car with white roof and mirrors, Scott. Bloody BMW Mini dealer delivered fully black car! Aaaaagh. Within 2-days he had re-painted the roof and mirrors white :). Just shows even BMW dealers get it wrong, huh? Luckily, they sorted it out very quickly after I shouted at them, hehehe - Ling
---

Customer Letter: 463 / 1524
Steve says...

"Hi Ling

The more I found out about you and your business the more I liked. Your good humour and banter shines through making the hiring process a pleasurable experience. Your email service was highly responsive and you obviously take note and show a considerate understanding of your client needs. You are very competitive on price and ultimately this will always be a major advantage if maintained.

I would recommend you without hesitation, I strongly urge straight-laced people (including myself here) and those serious corporate types not to be put off by your crazy web site! It is refreshing to see a new approach in this type of business that I suspect will grow and grow if the American experience is anything to go by.

I had no problem insuring my car but if you can fit it in on your web site (!), then some insurance advice would help further boost confidence for people considering this form of motoring.

I wish you well for the future."

Steve Butcher

Editor Note: Steve, you were not straight-laced! You were brilliant fun customer!!! Your car was delivered in 2 and half weeks, quite fast, eh? Luckily, my Citroen supplier is the world-best! Thanks for your sweet comments. Insurance; well, I now send info out with documents to every customer following your comments. However, putting it on the website is SO difficult, as I am not FSA regulated and I do not want to break the law - Ling
---

Customer Letter: 459 / 1524
Caroline says...

"What an absolute breath of fresh air you are, Ling. You responded to every email within the hour and 99% of the time within minutes. Plus, you remained utterly professional throughout, despite me changing my mind almost daily about the colour and model.

There was no having to chase things up, no excuses, no lies - everything went exactly how you said it would - quickly, easily and with no stress. You are absolutely head and shoulders above other leasing companies on price, product knowledge and most important; customer service. They talk a great deal but never deliver a car, whereas you have got it spot on, well done! My MX-5 was delivered bang on time, by a very, very nice man.

I would, and do, recommend you wholeheartedly to friends, colleagues and anyone else considering leasing. I will certainly be coming straight back to you when my 2-year contract is up.

Just one negative comment; those Chinese sweets are awful!

You are a little startling, I thank you for your incredible patience and wish you much success, you really do deserve it. You know, every time I watch Dragons' Den, this image of Duncan Bannatyne's face appears in my head when you turned him down; it was just priceless."

Caroline Jackson

Editor Note: Wow! What a letter, Caroline. Your umming and ah-ing was caused by Mazda offering air-con but insisting that it is taken with leather seats, which makes it damn expensive. You have the cheapest MX-5 in the world, hope you enjoy. I know my sweets are vile, that's the fun in sending them. No customers have died (yet) :) - Ling
---

Customer Letter: 457 / 1524
George says...

"All together it was a very good service. Friendly man delivered the car on time and was very helpful. This MX-5 is my first lease car and I was kept up to date with the leasing progress by phone and email. I hope to do business with you again in the future."

George Kitchen

Editor Note: George, you were so helpful when I needed stuff from you, and so quick on the email. If only all customers were so responsive as you :) Enjoy the bloody Mazda! - Ling
---

Customer Letter: 448 / 1524
Marjorie says...

"If only all business dealings went as smoothly as this, life would be great. Very professional, trouble-free and gave me a few giggles along the way. Excellent delivery. As for you Ling, "YOU GO, GIRL!". Thanks a lot."

Marjorie Rigby

Editor Note: Marjorie, you did not mention that I failed to make clear that leather was not standard on this pick-up, unlike the old L200. Sorry about that. So nice to deal with such a fast-responding, perfect customer, thanks for your comments - Ling
---

Customer Letter: 439 / 1524
Dan says...

"Great car, great price and great service. Plus, a fun company to deal with. Had a bit of a misuderstanding with Jon over Xmas deliver schedules but other than that it all went through seamlessly. Car turned up on time, no problems."

Dan Doughty

Editor Note: Dan, hmmm, it wasn't a misunderstanding, just that you did not jump fast enough. Only so much time before Xmas to deliver cars and opportunities to deliver disappear at a machine-gun rate. Sorry about that. Never mind, it meant you can enjoy the booze over Christmas. As an aerospace engineer, I hope you sobered up before you went back to screwing the Eurofighters back together! - Ling
---

Customer Letter: 435 / 1524
Sara says...

"Hi Ling,

I am really enjoying my SAAB Aero Convertible, a pity the weather is so cold. Can't wait to get the roof off!!

You were a star getting my car for me. It was achieving the impossible to get the whole thing sorted in such a short timescale. I will recommend you to whoever I can. Thanks!"

Sara Hudson

Editor Note: Well, you needed your flashy new car for your flashy new job and I was only one or two days too late in getting it to you. However, it was the fastest SAAB delivery that I have done this year. Thanks for being flexible on colour Sara. Enjoy bloody fast SAAB - Ling
---

Customer Letter: 428 / 1524
Bill says...

"Dear Ling,

This was my first experience of leasing and I have to say that your website made it very easy and gave me confidence to go forward - and I'm glad I did. I settled for a nice Seat Toledo, I got the colour I wanted and all the paperwork was well prepared and instructions were easy to follow. It was a very clean and prompt delivery and easy handover. Thanks again for all your advice and care."

Bill Stirling

Editor Note: Bill, as you had your car over Christmas, we both decided to have it delivered to a car dealer in Leeds two minutes from your work - and you collected it at your leisure. That was a great success. You have the 140bhp version of the Toledo, with the Golf GT TDi engine in it, for just £179.99+VAT a month - what a bargain for a fast car. A real Golf GT TDi would have been £80 more (for really, the same car with a different body). You are Scottish ethnic, always nice to deal with another racial minority :) - Ling
---

Customer Letter: 419 / 1524
Stephen says...
"Ling is brilliant!!

I got exactly what I wanted, when I wanted it and at the price I required! The contact/communication was fantastic - no holding music - no waiting days for return emails.

Superb... and I got lots of free stuff (sweets/key rings). The BMW 3-series is excellent, by the way. The dealer delivered it at exactly 9.00am on the dot - excellent - as arranged. They also telephoned on the day to let me know they were on the way!"

Stephen Smith

Editor Note: Stephen, I train the BMW dealer well, huh? Actually, BMW dealer is very good - one of the best I can find. They appreciate my orders, this is additional business for them so they give me massive discount and treat customers very well. Of course I don't have holding music, that is simply pointless and companies that use it should simply do the job better and answer the bloody phone. As you are on Merseyside, I should point out that I sent you the goodies voluntarily and that you didn't steal them :) - Ling
---

Customer Letter: 411 / 1524
David says...

"Ling, thanks for the great service! These days, finding someone who treats every deal with as much care and importance as their first is unusual. Long Live Ling (all the truth!)"

David Brennand

Editor Note: Hmmm, you seem very pleased with me in your letter, David, yet I will tell everyone that your Nissan Pathfinder arrived scratched and with items missing and faulty. You classed the delivery as "poor". Well, I am currently investigating this with this Nissan dealer (different one from the flooded Nissan Note 6 letters below) and will report back here when I have some testicles to photograph and display for all visitors to see. Glad you liked the service, sorry about the dealer! - Ling

Ok- found out. It was the rear parcel shelf that was missing as it had been a showroom display car and they had removed it for "safety" and forgot to replace it. You have it now. Also, they immediately sent a dent-devil type person to repair your scratches. Sorted (though it shouldn't have happened) - Ling
---


' - Ling

---

Customer Letter: 408 / 1524
Derek says...

"Hi Ling, my praise because you worked so well for me. And to be honest kept me going when things got tough (finance company were a nightmare to Derek - Ling). I love my new SAAB Convertible. Dealer excellent, sorted me out, can't fault them. This is the first time I have had a brand-new car after 20 years on the road. You have got my business for life. My message to the people out there? "Deal with Ling, she's the Real Thing"

Derek Barlow

Editor Note: Derek, got you a further £100 cheque and a full tank of fuel because SAAB got mixed up on the colour of your leather too, who cares, eh - you only fart on it, hehehe. Yes, this finance was tricky because your business is new-start, but with perseverance we got there. Thanks for my new motto, I've made a little pic to go with it! - Ling

Deal with Ling, she's the Real Thing! - Ling

---

Customer Letter: 402 / 1524
Melanie says...

"Ling offers what feels like a very personal experience and we knew we were being looked after - not just another number or statistic."

Melanie England

Editor Note: Hey - you have nice new Toyota Rav4, Mel! Brilliant car, eh? Of course, I am so glad you are female as stupid male customers might get wrong impression from you saying it felt like "personal experience". Even then, I should point out that as lesbians are illegal in China, this could be nothing but platonic customer-supplier relationship! Always helps to clear up this issue for daft men, eh? - Ling
---

Customer Letter: 389 / 1524
Donna says...

"LINGsCARS.com is an excellent service and I would definitely recommend Ling to everyone I know. Ling was very professional and friendly when dealing with my requests. I was very pleased with the excellent dealer service. Thanks for my new Toyota Corolla Verso, it's lovely!"

Donna Hayton

Editor Note: Donna, Donna, absolutely lovely to deal with you, too. Luckily my Toyota dealer is very well house-trained. Enjoy 7-seat Verso - Ling
---

Customer Letter: 386 / 1524
Christopher says...

"LINGsCARS.com does exactly what it says on the tin, but with a sense of humour!

Thanks Ling, everything went perfectly and the Nissan Note is great, we love it. Dealer was excellent, they could not have been more helpful."

Christopher Sowerby

Editor Note: Christopher, on my tin it says "MADE IN CHINA - PLEASE RECYCLE". In contrast to letter (2 below) from Sally Jackson, this is proof that at least one Nissan dealer can hit the spot. Well done. Enjoy your car, Christopher from People's Islamic Republic of Bradford. Note: I am not anti-Muslim, just anti-religion (being a bloody Chinese) - Ling
---

Customer Letter: 375 / 1524
Jacqueline says...

"Dear Ling,

The Renault Megane CC was delivered yesterday and it is excellent! The delivery company were good to deal with; prompt and efficient. Your correspondence, attention to detail and accessibility have been greatly appreciated. We loved the human/humourous touch!"

Jacqueline Lopez

Editor Note: Jacqueline, I must tell everyone that your new car arrived with a couple of scratches; you are taking digital photos of them and I am getting the delivery company to pay for repairs. Also, you wonder where the spare wheel is, in your email yesterday? Well, a Megane CC has an aerosol of gunk instead - it's all the rage these days! Enjoy the dry, clear days we have left this year, in your Coupe Cabriolet! Nothing nicer than a cold fresh morning with your top down - Ling
---

Customer Letter: 366 / 1524
Rob says...

"LINGsCARS were recommended to me by a friend/colleague, Bill Crook. I have not been disappointed and have been favourably impressed by the prompt and professional approach. At the later stage of negotiations, I was approached by a larger VW dealership direct, but I had no hesitation in staying loyal to Ling. My wife also likes the sweets!!! No complaints, apart from the car delivery at 07:00."

Rob Hughes

Editor Note: Hahahahaha, Rob, did I get you out of bed with your VW Passat delivery?? My God, at 07:00 I am already working like hell. Most people like early deliveries - usually if I don't arrange an early delivery, I get phone calls ALL day moaning "when will my car arrive???". You are so sweet, glad you did not jump ship, thanks - Ling
---

Customer Letter: 364 / 1524
James says...

"Ling was cheaper than the two other "big" companies I checked her against. So I got exactly what I wanted (new Mazda MX-5) on the day I expected it at the lowest price. Her delivering dealer was excellent. But the reason I recommend her is her personal service. Ling answered emails on the same day, I was able to speak directly to her and if I left a message, she rang me back within 15 minutes. I had to chase the big companies I contacted. Personal service at the lowest price - PERFECT."

James O'Malley

Editor Note: James, I wonder who the "big" companies were that you contacted? They will certainly have higher overheads than me, guaranteed. That is why prices are higher, they want to to pay for their inefficiency. As I say again and again, I find most service in the motor industry quite crap. I have to deal with some of the idiots, and it drives me mad. They employ (mainly white, English, out of interest - significant?) numbskull employees who don't seem to care. As I said to Ross McLaren, below, I seem to be brilliant because you compare me with the industry average. And that average is quite shit, frankly. Is this too strong a reply? Well - I just tell the truth. Thanks for lovely letter, enjoy MX-5, a perfect car I think (even though it's Japanese :), hehe) - Ling
---

Customer Letter: 359 / 1524
Iain says...

"This is the second time I have dealt with Ling in the past two years. Her level of service surpasses anything I have come across previously in the motor trade. She is polite (! - ME??? - Ling) efficient and always deals with you personally. My Honda FRV was delivered on time, with a nice follow-up call. I will be back for another vehicle next year and would strongly recommend you give Ling a ring!! "

Iain Macpherson

Editor Note: Honda FRV is semi-wierd car, Iain... very nice, but three people sit up front like the Fiat Multipla. Except the Honda does not fall apart or break down. As a repeating customer, I am so pleased you chose to come back for another round of abuse. I look forward to THIRD car, next year!- - Ling
---

Customer Letter: 358 / 1524
Bob says...
"This is the first time I have had a car from Ling. She gave me a deal on the Toyota Avensis I was looking for. I tried many other leasing companies, including Toyota itself! Ling had the best deal.

Ling was great to do business with - regular communication - the car arrived on the morning she promised. The dealer she chose was excellent. Only had the car for a day - so far so good!"

Bob Gardner

Editor Note: Bob, you know... there is just one person to thank for my low prices: Micheal O'Leary of Ryanair. It is simply because I chose him as the example to follow in operating with the lowest costs in the industry that I am able to supply cars at the lowest prices. Other companies have flashier offices, loads of staff (who do nothing except mess up, go sick, get pregnant and don't return calls), they spend large amounts on their own company cars, advertising, leather chairs and all that bollocks, and so cannot come anywhere near my tiny overheads. I still give the best service, I don't cut back on communication - that's free! So, thanks Michael (O'Leary), and thanks, Bob! - Ling
---

Customer Letter: 352 / 1524
Christopher says...

"Good on you, Ling! I like your approach to doing business. You certainly stand out in the crowd.

Car order was a little slow and Ling gave me misleading excess mileage figures. However, delivery was bang on time and I got a full tank of diesel, excellent!"

Christopher Parle

Editor Note: Christopher, hmmm. Well... trouble is, if excess mileage changes at the finance company (mabye residual changed or high-mileage return valuation changed?), then it changes. There is little I can do to fix an earlier figure. Sorry. But this is very rare, I always declare everything. I am so pleased you like your new Honda FRV and that the delivery included £50 of free diesel. Others note - free fuel is more exception than rule! - Ling
---

Customer Letter: 350 / 1524
Janet says...
"Hi Ling,

Just to let you know car received today and all seems to be fine and in working order. Many thanks for your help through the process, which has not been too painful at all!"

Janet Adamson

Editor Note: What a very nice car you have got, Jan! An Audi A4 Saloon 2.0t Fsi SE Multitronic, Leather, Auto Opening Boot Lid, Front Centre Armrest, Driver Inf System, Heated Front Seats, Split Folding Rear Seats, Multi Steering Wheel, very well specced and very cheap! Enjoy it, eh? - Ling
---

Customer Letter: 325 / 1524
Catherine says...

"Hi Ling... feedback; here goes!

Excellent hassle free service! I've never leased before but I would do it again - with you! My only negative comment is that I gave 3 colour choices and I don't think the Renault Clio is any of them, but I like it anyway. The car is lovely, the dealer was excellent and a lovely polite gentleman delivered the car to my home, as promised - I'm enjoying it!"

Catherine Harper

Editor Note: Hmmm, I check your colour choice with the Renault dealer, Catherine, your 1st Choice was Monaco Blue and your car is: TA-DAAAAA ... Monaco Blue metallic! Maybe the Renault brochure gives the wrong impression, eh, or maybe you are going loop the loop :)? Customer ALWAYS right (except when wrong, hehehe). For other people's note, especially on these very cheap small cars, colour choice can be difficult as only one or two colours may be available. I always advise colour before delivery if it changes, but yours was as your first choice! Anyway, I am so pleased you like the car and the service, and if you are going slightly mad then don't worry. Me too! - Ling
---
Search my letters page!

| | | |
| --- | --- | --- |
| From your area... | ...or from people... | ...or about a specific car! |
| | | |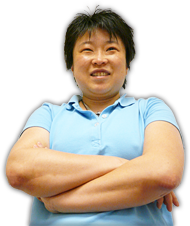 Online Service
Response Times
Quote > Proposal > Order > Delivery
84 CLIENTS IN 'PROPOSAL'
...LING REPLIES IN:
HRS : MINUTES sec
114 CLIENTS IN 'ORDER'
...LING REPLIES IN:
HRS : MINUTES sec
Customers use my secure LINGO management system.
Response times above based on last 4 hour period between
9am - 6pm, Mon to Fri -Ling

No Waiting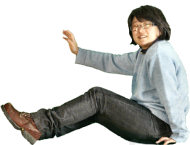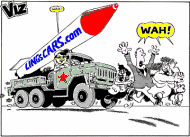 I am the Viz UK business ambassador!
Post me Ferrero-Rochers! Yum Yum!
Unlike most other internet car leasing sites, I publish all my contact information openly!
...so, you know who I am - Ling
THE UK's FAVOURITE
CAR LEASING WEBSITE!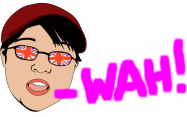 Boss: Ling Valentine MSc IoD
LING World Headquarters
Vance Business Park
Gateshead, NE11 9NE
Tel 0191 460 9444
Fax 0870 486 1130
sales@LINGsCARS.com
I prefer email to phone - Ling
VAT No: 866 0241 30
Co Reg No: 6178634
Consumer Credit Licence: 663330
Data Protection No: Z1098490
Best Before: 17/08/2007