CUSTOMER LETTERS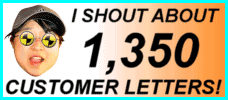 1523 LETTERS!
More customer letters than any other car sales site IN THE WHOLE WORLD! - Ling
Search my letters page!

| | | |
| --- | --- | --- |
| From your area... | ...or from people... | ...or about a specific car! |
| | | |

Customer Letter: 1056 / 1523
Aaron says...

Amazing, very personal service. A "different" way of dealing with customers, which I haven't come across before!

If only everyone was like Ling! Fast communication, friendly, a pleasure to deal with. I will be back in 3-years for another! The delivery date (date at which the car arrived at the dealer) kept being put back.

Aaron Jones

Editor Note: Aaron, your delivery problem is common on Fiats. They are simply not the best at giving a date and sticking to it, which is frustrating for you and me. Glad you mention this, as it is a slight downfall (often but not always) of having a Fiat or Alfa which other customers may like to note. Having said that, with a few days delay, you've got a brilliant small new car! Glad you loved my service :) - Ling
---

Customer Letter: 1054 / 1523
Carl says...
Apart from me choosing a car that hadn't been produced yet and it taking longer than I thought, everything went smoothly and was well run by Lingscars. Good delivery of my new Audi A4. Thank you.

Carl Jones

Editor Note: Carl, no problem! :) I tried to get the Audi factory to magic you a car that hadn't been built, but I failed. Never mind, you have the car now, hope you love it! - Ling
---

Customer Letter: 1051 / 1523
Antonia says...

Exceptional service from Ling, who came highly recommended. It's so refreshing for such prompt and efficient communication. Emails were responded to immediately. The Touareg is excellent (apart from I trip to the garage to fix a faulty hand brake problem – I am told I was unlucky). Thanks for everything. I will call at the end of my lease. The misinformation (from VW) about the lead-in time for my car to arrive was unhelpful, with no apology from them, except from when Ling (relentlessly - Ling) chased them.

Antonia Love

Editor Note: Yes (sigh), these companies are just too gig and they forget there are individual customers at the end of the chain. Why they can't just give accurate info, I don't know. I will say VW/Audi had a massive recall problem due to the freak hailstorm which damaged 30,000 cars in Germany. Apart from that, and that you have had your handbrake fixed, I'm so glad you are very happy with your Touareg, what a hell of a car! - Ling
---

Customer Letter: 1049 / 1523
Anthony says...
Really pleased with the car, Ling. Excellent service and hand over from the nice Audi man. I guaranteed him a lift back to the station! Thanks for the Chinese 'Polo Mints'. They taste exactly the same as the real thing. But they'll never catch on without a hole in the middle.

Anthony Snailham

Editor Note: Well, contrast this normal service to the problems during the hailstorm event for Simon Pollard, below. This is normal service resuming :) So pleased you are happy, Anthony. Your car went through very smoothly. Thank God, no acts of God to interfere. The Audi dealer really is great, when Audi and God allow them to do their job. - Ling
---

Customer Letter: 1048 / 1523
Simon says...
Ling, I would gauge my reaction to your service as mixed. You make the process appear easy and straightforward. And in theory it should be. From a personal point of view, you need to listen to questions. Your eagerness to respond often means that you miss the point, ie. regarding delivery date. I would also like you to pursue compensation from Audi. Their offer of £25 is unacceptable and I return it with a view to you pursuing this matter for me. My car was delivered 4 days late. There was no paperwork or demonstration of vehicle. A lack of service, care and attention. Their compensation of £25 is unacceptable from a prestige dealer. My car hire for 4 days was approximately £130.

Simon Pollard

Editor Note: Well, well. This one was the curate's egg. I will first say that at the time of delivery the Audi dealer and network was in a state of shock at 30,000 VWs and Audis in Germany being damaged by a freak hailstorm. Which meant they were completely overwhelmed and could not sort things out as cars were being delivered to them erratically. I was in the situation where no one knew anything, so I could not get you the answers. It was really a freak thing. However... I immediately sorted out your compensation (myself), covering all your expenses. You subsequently wrote:
"Agreed. Thank you. Unsatisfactory service should be challenged and if people will not deal with you it is because they do not have confidence in their ability to meet your standards. Too many companies today want to take the money without caring for the consumer. Thanks again."
This dealer is very good normally, but they claim most of this was totally outside their control. They arranged hire cars for everyone with delays, but your car was not hailed on, just affected by the confusion, so they did not know it would be delayed 4 days. - Ling
---

Customer Letter: 1038 / 1523
Jayne says...
Super service, efficient and to the point. Best of all no salespeople to deal with! Thanks for a hassle free route to getting a new sexy motor!! Recommended to friends and fancily already. I'll be back. Excellent delivery of my new A3, all as promised.

Jayne Ogle

Editor Note: Sexy, sexy car :) Yes, all true. No one trying to legging you into a more expensive car. Glad you are so happy. It was lovely to deal with you. However, I am worried, as you are a) near Hull, b) there has been lots of rain this week. Take care! - Ling
---

Customer Letter: 1035 / 1523
Muhammed says...
From beginning to end the entire process was simple to understand. Ling has created a system which is idiot proof as the customer is led through all the different stages. She guides you, almost, mother – like, right through to the day delivery is taken. I will not be going anywhere else for my new car. Excellent delivery of my new Audi A4, a painless experience.

Muhammed Matadar

Editor Note: Mo, you are a school teacher, so you know about leading (young) people through simple processes. Glad you liked it. I am not sure about the "mother" bit, even though I am 7-years older than you! Hahahaha, go and give out some detentions for fun :) Thanks for kind analysis of my customer process. - Ling
---

Customer Letter: 1021 / 1523
Stephen says...

Was delighted with speed and ease of your service - just brilliant - no problems at all I will definitely tell all my friends about Ling!! Excellent delivery of my new Corsa. Dealer was great, no problems at all.

Stephen Jones

Editor Note: Nice to be stealing car sales from Liverpool, hehehe. Liverpool was the first place Chinese came to the UK, so really I shouldn't make fun. You were a lovely customer Stephen. Thanks so much for your business and hope you enjoy the cheap, fast Corsa! - Ling
---

Customer Letter: 1019 / 1523
Piers says...

Fantastic service from ordring until dilivery of mi Volkwagen Golf. I wos kept informed at every stage along the weigh. Will reccomend without hezzitashun to all my freinds and staff.

Piers Tolson (aka "Sir")

Editor Note: My God. What a lovely letter from a Lancashire County Council school Headmaster! :) I expect a rush of teachers and school dinner ladies. I must admit I have doctored your letter for fun. Ooooops. Really your spelling is 10/10, Piers. Enjoy the Golf. Wait until your pupils see this letter, hahahaha! :) Ling wos ere.

I must not mess with Mr Tolson's spelling
I must not mess with Mr Tolson's spelling
I must not mess with Mr Tolson's spelling
I must not mess with Mr Tolson's spelling
I must not mess with Mr Tolson's spelling
I must not mess with Mr Tolson's spelling
I must not mess with Mr Tolson's spelling
I must not mess with Mr Tolson's spelling
I must not mess with Mr Tolson's spelling
I must not mess with Mr Tolson's spelling
I must not mess with Mr Tolson's spelling
I must not mess with Mr Tolson's spelling
I must not mess with Mr Tolson's spelling
I must not mess with Mr Tolson's spelling
I must not mess with Mr Tolson's spelling
I must not mess with Mr Tolson's spelling
- Ling
---

Customer Letter: 1016 / 1523
Victoria says...
Really refreshing and amusing way to buy a car. Contract hire is the cheapest way to stay in a new car every two years and Lingscars is the cheapest company that offers the service, but also does it in a way that is cheerful. Well done Ling.

I was really impressed with the lengths the dealer went to during delivery of my new Audi A3. Thanks XXX

Victoria Lally

Editor Note: Yo! Victoria. Thanks so much for this order, it's great that you are happy. So much so that you have ordered another Audi, an A6 this next time. Great to do business with you, glad you thought it was fun :) - Ling
---

Customer Letter: 1014 / 1523
Marcus says...
Ling, the Audi A3 arrived on time. Once again, excellent service. Sure to use Lingscars again.

Marcus Farrar

Editor Note: Once again a short letter from one of my best customers. Your letters get shorter and shorter, Marcus. As you are a Solicitor, it is a nice surprise that you do not charge me £100 for each letter :) - Ling
---

Customer Letter: 1005 / 1523
Amanda says...

I am delighted with my SAAB 9-3 Vector Sport Sportwagon. This is the first time I have ever leased a car and it enabled us to get a much more expensive car than we could afford to buy.

Ling provides a fantastic service, very efficient, no hassle and really easy to use, with a quick result. I would definitely use her again and recommend to friends. She is fast and furious person (in a nice sense) who has already done fantastically well. I think she will go much further. Excellent delivery service, everything explained. Thanks a lot.

Amanda Gledhill

Editor Note: Wow, what a nice letter, Amanda. Hope you will enjoy the car. You are correct, you can rent a much better car than you can buy, for the same money. Have a great time, driving around Yorkshire. I have many Yorkshire customers, as price and money is very important to Yorkshire people :) I know. - Ling
---

Customer Letter: 989 / 1523
Paul says...

Very easy process from beginning to delivery of car, Ling does all the hard work. I just read the forms and signed them. Delivery was spot on, no fuss or bother.

However... I haven't had confirmation from the finance company on what day my payments are taken from my account. The car was first registered 24/12/07, I took delivery 19/05/2008, on a 3-year contract - so there is a warranty shortfall.

I'd recommend Lings Cars / her process to anybody thinking about getting a new car.

Paul Massheder

Editor Note: Paul, well, the finance company should take payment 1 month after delivery, but that can usually be adjusted by you by a few days either way to fit in with pay-day, etc. I did make clear on my car detail page that these were pre-reg cars, so yes, you have a warranty shortfall on a 3-year contract. However, this is a Honda, and they have the lowest warranty claims in the industry. Thanks for the recommendation, you were a really nice customer to deal with, in enclave People's Republic of Bradford. - Ling
---

Customer Letter: 979 / 1523
Dave says...

An excellent service by Ling. She kept me informed all the way. I had to wait 16 weeks for my Audi Q7 but it was worth it. The only thing wrong was the colour was not what I had ordered. But that would be nothing to do with Ling. When I am due for another car I will not hesitate to use Ling again - many thanks.

Dave Boyes

Editor Note: Yes, the Audi supplier messed up on the colour. I'm glad you did not mind to accept the change. These cars are slow to order because no Audi dealer can afford more than a few on their account, otherwise they run out of credit line :) However, glad you are really pleased with the new Q7. - Ling
---

Customer Letter: 975 / 1523
Peter says...

Hi Ling I just want to say your service was fantastic. Very easy very quick to deal with and the C4 Grand Picasso is great. I love the fact we dealt with a small independent company and the service was second to none. Thanks very much - I have also recommended you to all my friends - Cheers!

Peter Temme

Editor Note: Well, as a director of a film company, i am glad to accept the invitation to be Bond, Ling Bond in 2009 :) The C4 Grand Picasso was a steal, which means it appealed to you as a potential scouser :) Hahahaha. Hope you have a great time using it in stunts and have more luck than they did with the last Aston Martin which was shaken AND stirred. - Ling
---

Customer Letter: 970 / 1523
Nicholas says...

As a novice to car rental, Ling's website and e-mails provided everything I needed to feel confident about dealing on the web. Plain English (CHINGLISH, please - Ling, hehe) and simple instructions made the whole process stress free.

Prompt answers to questions, with no flannel or crap. A huge step forwards with regard to the motor trade. I will definitely return to Ling when the banger dies, for another car - and some more Chinese sweets! Good delivery, but the Megane Sport Tourer could have done with a wash and a polish.

Nicholas Childs

Editor Note: I have passed your comments on delivery to the supplier, Nicholas. They plead bad weather. I look forward to your banger dying :). Thanks so much for the motor-trade comments, I get a lot of criticism because I tell "too much" of the truth, but... I like to treat customers like adults. Great news that my website did a lot to make you feel comfortable. - Ling
---

Customer Letter: 963 / 1523
Simon says...

Ling, my new Lexus IS is FAB! The same can be said for your company, always helpful even when I was impatient and when I always emailed you to find out information!!! When it's time to renew my Lexus I WILL be contacting Ling!!! Excellent delivery.

Simon Duckett

Editor Note: Simon, hahahhaa, you were like a kid waiting for a new toy! :) Thanks for being so super, eveyone loves these new Lexuses. Thanks for calling me FAB, Virgil. Speak in 3-years. I give your business, which is "the only commissioning company required for all your air and water balancing, planned preventative maintenance and independent validation checks", a hyperlink as reward. Whatever it is that you do, it sounds good :) - Ling
---

Customer Letter: 959 / 1523
Nigel says...

Hi Ling

I have taken delivery of the Renault Grand Scenic. Excellent car, delivered on time by Renault XXXXX. You are excellent, you sorted the minor problem we had with the factory order. Every time I had a question during the order process you immediately emailed me back. You are very professional. See you soon.

Nigel Allsop

Editor Note: Nigel, yes, the Renault factory system made a mistake, but it was sorted out immediately. Thanks for kind letter, I hope you enjoy the MPV! - Ling
---

Customer Letter: 958 / 1523
David says...

Car arrived on time this morning and is excellent - had a minor panic after they had left when I couldn't find the jack but realised after reading the instruction manual that it is with the spare wheel under the car!

You were right about insurers, spent an hour on the phone trying to explain the concept of personal contract hire to a call-centre drone in India. They couldn't understand how I could insure a car when I wasn't the owner or the registered keeper - at one point he was convinced that because Citroen Contracts are the registered keeper they would take it back to their registered address every day! In the end I gave up and rang my girlfriends insurer, a small local one-man broker - who understood instantly and quoted me less than the insurance I've got with Norwich Union on my 15yr old Jeep!

Thank-you for an excellent service, I never thought the process of getting a new car could be so easy - and I still don't know how you managed to quote less than not only all the major leasing companies, but cheaper than going direct to Citroen too - the only case I've ever come across of REDUCING cost by adding in a middle-man (woman!). Must be an ancient Chinese magic trick.... I hope all the Dragons are kicking themselves for not investing in you when they had the chance!

Anyway, thank-you once again, you can be sure I'll be doing my best to recommend you to all my colleagues at work - and I'll definitely be in contact in about 2 1/2 years to start looking for my next car - as will my girlfriend when hers expires at the same time.

David Calvert

Editor Note: David, what a lovely comment, thanks. I have really enjoyed to deal with you. This supplier is very good these days, after a shaky start, I have trained them. I reduce the prices by ripping out all the showroom costs, the dealer has to pay a salesman for (small) volume. Plus I am harsh with the suppliers, trading volume for no doc fees, free delivery, ripping out the margin etc. And, I work on thin margins. Motor trade is terrible for adding costs to thin air. Bollocks to all that, you just want a car, not a load of fancy showrooms and men in suits, eh? - Ling
---

Customer Letter: 955 / 1523
Carl says...

Hi Ling,

Just to let you know, I have found the whole process of leasing my Fiat Grande Punto very easy from start to finish. Delivery was excellent, too. Many thanks and I will be recommending you to my friends.

Carl McMonagle

Editor Note: Wow, Carl! My husband was born in Wakefield, I know East Ardsley well. I often visit Wrenthorpe. My service suited you well, I think, and you were very good with all the paperwork. Being from Yorkshire, you appreciated the cheap price, too! Hahaha. A brand new Grande Punto for less than £30 a week is a great deal, eh? - Ling
---

Customer Letter: 952 / 1523
Darren says...

First class service, the SAAB Convertible is fantastic, the whole process went smoothly, I will use you again and recommend you to everybody I know. Excellent delivery by a friendly, gay, very nice man.

Darren Cook

Editor Note: Darren, I replied to you: Darren, was the delivery guy REALLY friendly and gay? Do you think he delivers all the SAAB Convertibles in case he meets a like minded customer? Should I warn people? :)... and you said...

Now you mention it he did keep looking me up and down. He said that he delivered cars part time and that he was a fireman, he asked me if I wanted to feel the power in his hose !!!!!!... WOW! Any heterosexual males wanting a SAAB convertible, be warned! :) Gay customers, enjoy. I have since added a 3rd gender field to my online proposal form, hehehe; "transsexual". Enjoy the SAAB in the sunshine, in certain areas of town I suggest you keep the roof firmly shut, though. - Ling
---

Customer Letter: 949 / 1523
Alison says...
Over the last 3 years we have ordered 6 cars from Ling. The service has always been great even when we had a problem with the delivery date. She personally sorted it out with dealer. Great service. Many Thanks!

Alison Brown

Editor Note: Alison, yes you have had many cars :))) The problems with these Peugeot Tepees have been all Peugeot's own making and I have had several customers who had orders cancelled by Peugeot. It is said that Peugeot received a very large order from a London based taxi company for these cars, and ignored personal customers and diverted production to where the £££ was, a terrible thing to do to people who had ordered a car, but commercially profitable. Production slots were put back and back. However, thank God (if not thank Peugeot UK) you got your Tepee, a 9-seat car/minibus thing. Glad you are so pleased with it. It is true you have been a long-time customer (like Cressida below) and I hope this did not spoil your experience too much. I give a hyperlink to your FANTASTIC website where you say: "We present a new concept in childcare dedicated to children and parents. As a member of Candystripe you can expect to leave your children in a safe, clean and learning environment. Our staff will be knowledgeable and helpful."


- Ling
---

Customer Letter: 946 / 1523
Tony says...

From "old banger" to "shiny new van" in just a few easy steps.

Great van and prompt delivery at the right price. Ling keeps you informed all the way and takes the stress out of vehicle leasing. On delivery, the dealer gave me the impression "he couldn't be bovvered"

Tony Snailham

Editor Note: Right, well, the curate egg. Thanks for the letter, Tony, glad you love your new Citroen Dispatch. I asked the dealer about this delivery, I let him respond in his own words (no offence, I think there was a mix up in intent, this dealer is usually a superstar)... DEALER: "I actually went with the delivery on this one, it was snowing at this end (quite deep at the top of "Windy Hill" on the M62 where you once parked the rocket launcher) and the gritters were out in force. The van was straight out of the valeting bay and delivered by one of our drivers, only about 50 miles, to your customer. Tony was concerned with trying to find a blemish on the van as he said you had him terrified about signing for something that he may be held responsible for. We told him that if he found any problems all he had to do was let us know, obviously he has taken this to mean that we were "not bovered" ... so it may be my fault for putting the willies up you, Tony, regarding the van condition. Hahahaha, SORRY! This dealer and I trust each other so much, he instantly responds when I tell him of any problems AFTER delivery. Hence, he does not insist on a full inspection on delivery :) Oooops. Hope this is OK. Tony, you are a very good customer and you have had several cars from me, it is good to say these things, the dealer will be more careful how he comes across.

Below is an example of the stuff Tony makes and will be carrying in his new van.



- Ling
---

Customer Letter: 942 / 1523
Martin says...

My work friend said he didn't like your website, but now he wants to order from you. So, the website grows on you. I told him about your service, which is great, personal recommendations are better than any advertising - well done! Good delivery.

PS. I love my new Alfa Romeo 159!

Martin Barwise

Editor Note: Those Alfas are really nice cars, shame about the dealers :) - thanks for the website comments. What I am trying to do is to polarise visitors, so, people who don't like my style won't deal with me. I'm glad your pal changed his mind :) Thanks for being a super customer, Martin! This is ANOTHER personal recommendation, hehehe. - Ling
---

Customer Letter: 935 / 1523
Andres says...

In autumn 2007 I looked into leasing a car with a different company. However, I quickly found their sales people bordering on obnoxious, just one up from copier salesmen, and while going through the procedure at two points I was sent a rental agreement that had £100 added to the monthly rental price.

Having lost faith in them I gave lingscars.com a go at the end of 2007. What a refreshing experience this was, straight answers, completely transparent procedure and no hidden costs or nasty surprises. Documents arrived in time, the Chevrolet Captiva was exactly as described, got delivered on time and by a courteous driver straight to the door. And if you have any question during the rental period Ling is very responsive and helpful. Altogether, very much recommended.

Andres Kruse (Dr)

Editor Note: Dr Andres, what a lovely letter! You are a chief officer with a company, and your Dr thing must be technical not medical. So, I take your compliments very proudly. I do not understand why other companies charge these "fees" either (well, except to say they like the smell of the cash I guess). Most of the time they are totally made up and spurious. I hate them, it is just pure profiteering (or mis-representing the original price), as you know yourself, from your letter. I wish this industry was regulated and these cowboys could be got rid of. Thanks for the nice words, enjoy the Captiva! - Ling
---
Search my letters page!

| | | |
| --- | --- | --- |
| From your area... | ...or from people... | ...or about a specific car! |
| | | |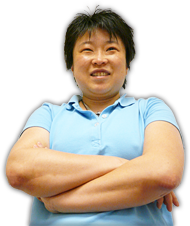 Online Service
Response Times
Quote > Proposal > Order > Delivery
74 CLIENTS IN 'PROPOSAL'
...LING REPLIES IN:
HRS : MINUTES sec
115 CLIENTS IN 'ORDER'
...LING REPLIES IN:
HRS : MINUTES sec
Customers use my secure LINGO management system.
Response times above based on last 4 hour period between
9am - 6pm, Mon to Fri -Ling

No Waiting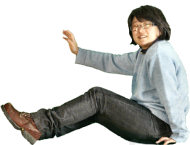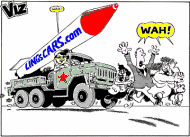 I am the Viz UK business ambassador!
Post me Ferrero-Rochers! Yum Yum!
Unlike most other internet car leasing sites, I publish all my contact information openly!
...so, you know who I am - Ling
THE UK's FAVOURITE
CAR LEASING WEBSITE!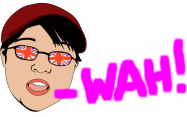 Boss: Ling Valentine MSc IoD
15 Riverside Studios
Newcastle Business Park
Newcastle upon Tyne, NE4 7YL
Tel 0191 460 9444
Fax 0870 486 1130
sales@LINGsCARS.com
I prefer email to phone - Ling
VAT No: 866 0241 30
Co Reg No: 6178634
Consumer Credit Licence: 663330
Data Protection No: Z1098490
Best Before: 17/08/2007