CUSTOMER LETTERS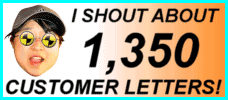 1523 LETTERS!
More customer letters than any other car sales site IN THE WHOLE WORLD! - Ling
Search my letters page!

| | | |
| --- | --- | --- |
| From your area... | ...or from people... | ...or about a specific car! |
| | | |

Customer Letter: 926 / 1523
Martin says...

Ling - The Audi A6 Avant is fantastic - worth the wait!

It was a real pleasure dealing with you, it's often hard to find people who do what they say they will - and with a great sense of humour as a bonus! The communication throughout was excellent - keep it going! Excellent delivery, on time by a nice chap. See you in two years.

Martin Lambert

Editor Note: Wowwwww! Nice letter, from a marketing expert! 100% Proof is a unique blend of pragmatism, creativity and practicality, matured by over 25 years' client and agency experience, to produce results led marketing solutions for the drinks industry (it says on your website). You know what makes your intriguing market tick, Martin, as you work with some of the best known companies and brands to produce exceptional results. You say you are not another fancy agency with massive overheads that are passed on to clients – you say you operate with the minimum of overhead to ensure that the value is in the service we provide, not the offices you sit in or the cars you drive. And the Audi is proof of that (100% proof, hehehe) as it was C-H-E-A-P :) So I am especially pleased by your comments. How many Bacardi Breezers can you get in an Audi A6 Avant? :)


- Ling
---

Customer Letter: 915 / 1523
Steve says...

Dear Ling

Thanks once again for the great service and support. We are always sure of an immediate response to any questions or concerns and as always, you offer the best lease deals around. Good on time delivery of our new Citroen Xsara Picasso, friendly service.

Steve Leftly

Editor Note: Wow, car No.2, eh, Steve??? Fibretronic is the leading developer and manufacturer of soft electronic component solutions. Your platform technologies, such as textile based switches and keypads, fabric iPod controls, wearable sensor and lighting systems and other soft-format electronics are available for immediate application in a broad range of textile and related products. I am so pleased to be associated with a market leader in new technologies. Look forward to your 3rd car!


- Ling
---

Customer Letter: 913 / 1523
Phil says...

I enjoyed dealing with you and your staff. Your service is professional and yet fun at the same time. The Qashqai is perfect and was delivered when you said it would be. Excellent - good service and prompt delivery. I would happily recommend you to anyone! See you in three years for my new car.

Phil Ruddy

Editor Note: Phil, thanks for the kind letter. These Nissan Qashqais are hitting the sweet spots - they are cheap, good and newish. Everyone who has one, loves it. No one can spell it, most people struggle to say it :). Enjoy the car in posh Harrogate, I have made a note in my diary for 3-years! - Ling
---

Customer Letter: 912 / 1523
Marcus says...

Once again, excellent service. See all my previous comments!

Marcus Farrar

Editor Note: Marcus, hahahaha, you have had so many cars from me, you are getting bored writing me letters! You have had... let me count... this VW Touareg, a BMW Coupe, an Audi A3 is still on order, a Renault Clio, another Audi A3, and a VW Golf. My God, you are a fantastic repeating customer as well as a kewl criminal lawyer. Thanks for the 4 x words :) - Ling
---

Customer Letter: 906 / 1523
Helen says...

Ling's service was excellent. Prompt replies to enquiries, faster than lightning emails and a great personal service – I will be recommending Ling to anyone who asks! Keep up the good work; it's great to deal with efficient people for a change. My new C4 Picasso was delivered exactly on time by pleasant staff.

Helen Topham

Editor Note: Hey, anyone with foot problems, visit my customer! Luckily, the Chinese do not bandage feet these days, so I do not have this problem :) Hope you enjoy the nice new Citroen, they are great cars with loads of equipment. Thanks for the letter, I like the "faster than lightning" comment, Helen! - Ling
---

Customer Letter: 904 / 1523
Lisa says...


When we first decided to obtain lease cars as our company cars instead of using our own vehicles I will be honest we were quite daunted. I had looked on several sites but most were actually quite difficult to navigate, costs unclear and to be honest didn't really accommodate the type of vehicle we were looking for. A colleague of mine recommended Lings Cars and so I took a look. At first I was a bit overwhelmed with the sheer volume of information on screen but I found it easy to navigate and found the style of car we were looking for straight away. Not only that but the deal was substantially better than on other sites. I was also pleased with all the additional tips and information Ling provided.

Once we had decided to go ahead Ling took everything in hand and kept us informed every step of the way. We were staggered at how quickly she responded to every e-mail and how quickly all the paperwork went through. I have never dealt with anyone so efficient in the business world and have already recommended Ling to several people I know who are also considering lease cars.

The cars themselves arrived as promised in excellent condition with all the extras stated. The dealer was helpful and gave us an exact time of arrival and this was adhered to.

When this lease is up we would definitely use Ling again for our next cars.

Lisa Randerson

Editor Note: Wow! Lisa, what a great letter, thanks! Your firm took two Lexus IS's. You are a Yorkshire-based firm of Independent Claims Investigators and Handlers with a combined experience of over 18 years in the motor claims industry and 10 years in the Health and Safety Industry. So, in light of this, I am very grateful for your comments, as you have a wide experience dealing with other companies in the motor sector. Thanks again! I have given you a hyperlink. - Ling
---

Customer Letter: 902 / 1523
Andrew says...

This is the second time I have leased a car from Ling and won't be the last. Friendly Service and a good price on my new Mercedes Benz C-Class saloon, too. Thanks Ling, see you in 2 years.

Andrew Roscoe

Editor Note: Andrew, super repeating customer. You had a Merc Sports Coupe, now you come back for a new C-Class Saloon. As a marketing manager, I appreciate your comments! Thanks for the letter :) See you in another 2-years! - Ling
---

Customer Letter: 899 / 1523
Peter says...

I would recommend leasing a new car from Ling, to anyone! Great service, great cars! I look forward to every letter because they are sooooo funny. Cheers, Ling!

Peter Lewis

Editor Note: Another Captiva! Wow, I have supplied so many of these new cars. They are the best Chevrolet model, ever. Glad you are happy, Peter. Thanks for the kind comments about my letters, I do my best to make everything enjoyable for you. Go... DRIVE! - Ling
---

Customer Letter: 898 / 1523
Debra says...

Hi Ling! Thanks for your very prompt, efficient and very entertaining service.

I took delivery of my new Nissan Qashqai only a few weeks after first contacting you - I wish other companies were as quick to respond to customers' needs. Love the car! Prompt delivery, car valeted and ready to go!

Debra Bond

Editor Note: Debra, I know Wakefield quite well, my husband comes from that city. So pleased you love the Qashqai, every customer who has one says the same. Glad it arrived quickly and I am smiling because you liked my service... - Ling
---

Customer Letter: 891 / 1523
Craig says...

Deciding to lease my new Vauxhall Astra via Ling is one of the best things I have ever done. The quick and personal response provided by Ling added to the experience and my new car arrived when she said it would.

Top notch!!

Excellent delivery, really good, friendly and helpful.

Craig Davies

Editor Note: Craig, yep, what can I say? Your car order and delivery went without a hitch, but that was a lot to do with you being such a good customer and being accurate with your paperwork. I hope you get a good 2-years driving out of the cheap Astra. These are the most popular cars in the UK, and everyone seems to love them. - Ling
---

Customer Letter: 871 / 1523
Marcus says...

Once again, an excellent service provided for our new BMW 3-Series Coupe. Everything ran smoothly and Ling was extremely helpful every step of the way. Thanks!

Marcus Farrar

Editor Note: Marcus, you are my favourite criminal lawyer, if ever i end up in jail, i will give you a call. Thanks for being so lovely. As requested, I have posted you a batch of Chinese Polos (your favourite sweets). Go drive! You have had so many cars now, I lose track! Enjoy your Audi 3-series hatchback 4x4 5dr hybrid convertible :) - Ling
---

Customer Letter: 862 / 1523
Rachael says...

It has been a pleasure doing business with you. You responded immediately to all my emails and I was fully aware of the current status of the Freelander.

My Land Rover is perfect. I have passed on your details to a friend of mine who will hopefully be buying from you too. Freelander was delivered when stated in A1 condition. Excellent all round!!!

Rachael Hanley

Editor Note: Well, you might need your 4x4 in the wilds of West Yorkshire in winter, Rachael! It can get very snowy there. I'm glad you are very happy with your new Land Rover, these Freelanders are lovely cars, much better than the old ones. See you again (and your friend), soon! - Ling
---

Customer Letter: 858 / 1523
Marcus says...

Excellent services provided with our new Renault Clio.

Marcus Farrar

Editor Note: Marcus, are you trying for the "shortest letter award"??? Hehehe. You even got a 5dr car for the price of a 3 door Clio! You have had many cars from me. Speak to you soon!! - Ling
---

Customer Letter: 853 / 1523
Gillian says...

A brilliant way to "buy" a car. Ling made the whole thing easy, with prompt replies to my emails. When the paperwork arrived, it was so easy as everything was marked where to sign and what to keep and what to return. I will definitely do this again. My new Citroen C2 arrived at the arranged time, excellent delivery.

Gillian Wright

Editor Note: Let me tell you about Pig Management (hehehe). I have an interest, as Char Sui is a delicious food. The Checkmate system allows only those sows that are absolutely ready for service to be selected for A1. This means that the pig stockmen spend their time inseminating rather than walking sows around. This sounds like fun. Success is demonstrated by the current Checkmate conception rate, which is 87.8 per cent with 12.01 piglets born per litter and 11.23 born alive. When visiting a potential customer for the first time, Checkmate will try to understand what they are hoping to achieve and how the business was set up. In other words, they look critically at the physical and financial records as a business rather than someone just keeping pigs. If a plan is not already in place then a plan for achieving X amount of kilos of meat (as keeping pigs is really a meat business) then one will be agreed with the owner, or if they do have a plan, then a strategy will be put in place to achieve what may need correcting. OIn this basis, I am so pleasd to be able to supply a car to Gillian at Checkmate, the pig experts. Mmmmmm, my mouth is watering thinking on my next piggy meal! - Ling
---

Customer Letter: 847 / 1523
Jo says...

The whole experience of leasing a car with LINGsCARS was positive. Any questions that I had were answered quickly and efficiently. The Volvo XC90 was delivered as requested and on time. I would have no hesitation recommending your site to friends and family. Thank you!

Jo Pearse

Editor Note: Jo, brilliant. Happy customers mean a lot to me. Glad you feel you can recommend me. Hope you really enjoy the XC90! - Ling
---

Customer Letter: 845 / 1523
Dayn says...

It was such a refreshing change to deal with someone who responds so quickly and with (such a strange) sense of humour :) I couldn't even get a quote from my existing contract hire company - it was like dealing with corporate robots. And... my Mini Cooper arrived 3-weeks early - just in time for Christmas!

Dayn Wilkins

Editor Note: Well, Dayn, I cannot always promise to chop 3 weeks off delivery times. But I can always promise a non-robot approach. I simply do my best. Amazing that other companies don't! Anyway, enjoy the Mini, I give you a hyperlink. You have a great company. Interactive Solutions provide effective, engaging web design & development services to a wide client base across the UK. I recommend! - Ling
---

Customer Letter: 830 / 1523
Jim says...

Before I decided on where to get a contract hire car (Toyota Corolla Verso), I surfed the web. LINGsCARS had many great reviews from the customer base Ling had. I received a great service from Ling and will definitely be renting from her, again. Excellent delivery from a nice friendly chap who delivered the Verso on time.

Jim Ryder

Editor Note: God knows where Ormskirk is, but you live there so you must enjoy it, Jim. The Versos were on offer and I grabbed quite a few at such a cheap price there were give-aways. I must say it was a pleasure to deal with you, you were lovely. Have a great time in your new car, loaded with your family! Glad I managed to live up to your expectations. - Ling
---

Customer Letter: 826 / 1523
Keith says...
LINGsCARS were great to deal with from start to finish, communication between Ling and ourselves was excellent. She always kept us up to date with how things were progressing. I will definitely use Ling again. Delivery of my 9-seat Tepee was excellent, good service and communication.

Keith Bingley

Editor Note: These Peugeot Tepees have been a nightmare. The factory has had mega-problems, demand (from Taxi firms) has been through the roof and Peugeot UK have been totally hopeless at organising things. The dealers have been pulling their hair out and eventually I simply removed the car from my price list. I must say: SOME CUSTOMERS HAVE BEEN DISAPPOINTED OVER TEPEE SUPPLY. It is only fair to mention that...

However, Keith was lucky, I managed to secure him a car and he is enjoying it. thanks, Keith! See you when the contract expires. - Ling
---

Customer Letter: 825 / 1523
Richard says...

Hi Ling! From ordering my new Nissan Note, to the delivery, everything was so easy. So hassle free! You are always there if I needed to ask a question, no being put on hold for hours on the phone. Brilliant.

I have recommended you to everyone! So easy, plus on-time delivery - even rang me to give me the time of delivery the night before - the car is brilliant. Excellent. I will be with you for years!

Richard Stead

Editor Note: Richard, I am so pleased you are a happy chappy. My husband comes from Wakefield, so I know exactly where you live, just up from the Stanley Ferry. This dealer is one of my best and always organises very good deliveries. Enjoy that Nissan Note, they are super small cars, very roomy. See you in two years! - Ling
---

Customer Letter: 824 / 1523
Scott says...

Thanks, Ling! I love the Kia Picanto, will definitely rent again. I just need the car mats now!

Scott Fisher

Editor Note: Scott, your car mats are in the post! From one customer with a Merc CLK (below) to you and your Kia Picanto - I am glad everyone likes the service. Hope to see you in two years. Wipe your feet before you stand on the mats! :) - Ling
---

Customer Letter: 815 / 1523
Ashley says...

If you keep sending me sweets in the post, I will need a bigger car! Or is that the plan?

Excellent delivery of my Clio, the car arrived at 8.30am on the day you said it would.

Ashley Wilcox

Editor Note: Ashley, hehehe, yes, bigger car (but no more profit) :))). This is the second car you have had from me, your last was a Panda, so I guess that's the sweets working. Suck, not crunch! - Ling
---

Customer Letter: 798 / 1523
Oliver says...

Thanks for a great service Ling (and the sweets)! Whenever I emailed with a question you replied very quickly - are you sure you don't have two Lings there? The whole experience felt very professional, thanks! Excellent delivery of my Zafira, friendly and informative.

Oliver Woodcock

Editor Note: Oliver, well, check my webcams. I have a few people to help me with my volume these days, by the replies to your emails were all from me. I insist I stay customer-facing. I give your agency a hyperlink. You have a great website! Enjoy the Zafira! - Ling
---

Customer Letter: 794 / 1523
Sharon says...

If anything, we were a bit slow getting the documents together waiting for the offending utility companies, but once we sorted that out there was no problem with the rest of the service: very quick, efficient, all telephone calls answered and returned. Great service! Will definitely use you again, thanks Ling! Delivery was excellent, by a nice old gent from L*****. Great!

Sharon Green

Editor Note: Sharon, well, these Qashqais are the most popular car, orders just keep piling in. Maybe I am close to having my own production line at the Nissan factory in Washington. I agree it can be a hassle getting proofs, but better that, than data theft! :) - Ling
---

Customer Letter: 761 / 1523
Melanie says...

Very quick and helpful, thanks Ling!

Melanie England

Editor Note: Mel, hehehehe, your letter is short because you are bloody repeating customer, and we have said all this stuff before :) This is second car you have had from me; hope you enjoy it with the leather, aircon etc etc. - Ling
---

Customer Letter: 760 / 1523
Stanley says...

I wish that I could say something unpleasant... but everything went very well indeed with my new Zafira. Delivery excellent, no problems, delivery driver most helpful.

Stanley Dobson

Editor Note: Well, you are a retired head of personnel at a large pharmaceutical company, Stanley... so I appreciate your lack of complaints. I do my best to keep you happy :) Enjoy the Zafira, top car - VERY low price! - Ling
---
Search my letters page!

| | | |
| --- | --- | --- |
| From your area... | ...or from people... | ...or about a specific car! |
| | | |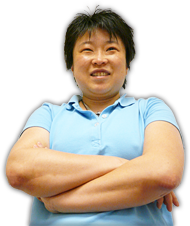 Online Service
Response Times
Quote > Proposal > Order > Delivery
74 CLIENTS IN 'PROPOSAL'
...LING REPLIES IN:
HRS : MINUTES sec
115 CLIENTS IN 'ORDER'
...LING REPLIES IN:
HRS : MINUTES sec
Customers use my secure LINGO management system.
Response times above based on last 4 hour period between
9am - 6pm, Mon to Fri -Ling

No Waiting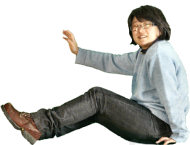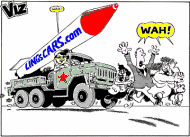 I am the Viz UK business ambassador!
Post me Ferrero-Rochers! Yum Yum!
Unlike most other internet car leasing sites, I publish all my contact information openly!
...so, you know who I am - Ling
THE UK's FAVOURITE
CAR LEASING WEBSITE!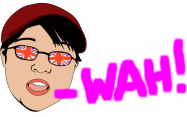 Boss: Ling Valentine MSc IoD
15 Riverside Studios
Newcastle Business Park
Newcastle upon Tyne, NE4 7YL
Tel 0191 460 9444
Fax 0870 486 1130
sales@LINGsCARS.com
I prefer email to phone - Ling
VAT No: 866 0241 30
Co Reg No: 6178634
Consumer Credit Licence: 663330
Data Protection No: Z1098490
Best Before: 17/08/2007