CUSTOMER LETTERS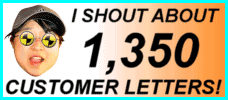 1523 LETTERS!
More customer letters than any other car sales site IN THE WHOLE WORLD! - Ling
Search my letters page!

| | | |
| --- | --- | --- |
| From your area... | ...or from people... | ...or about a specific car! |
| | | |

Customer Letter: 633 / 1523
John says...

I am travelling back from Malta today and so will see it tonight. My wife has inspected it using your great delivery form and is very pleased - like all women she is much more detailed than me so I am sure it will be fine. She did note that no V5 was present and I was unsure who retains this - I imagine it will be Lexus?

I am 100% pleased with the whole process and only wish that some of the other business sources I need to use had such an excellent level of human customer service. I promise to write a rave review for your website when I get a chance to have a final look and drive for myself.

Thanks again Ling and thanks for doing exactly what you promised to.

... the next day: Just got back and ignored Sam and the 2 kids for my new lovely LEXUS. All is excellent with the car and boy you get a lot for your money on this basic model. Sam tells me that the delivery driver was excellent and went through the inspection with her and made sure she knew how everything worked. He got a coffee and sandwich and a free lift back to the train station for his trouble.

This is the rave review that I promised back at the start of this whole painless process.

It is surprising when someone delivers what they say they will and it is a pity that the greedy motor traders in the UK don't pay less attention to profits and more to customer service.

The service you provide is on a personal level and I knew that any problems would be resolved or you would tell me I was being unrealistic in my expectations. I was confident that you would never promise what you could not deliver and that is very important to me.

You exceeded my expectations and that is not something I have written to many companies or individuals over the years.

Overall an outstanding service and end product and also some free russian translation thrown in. I am now off to increase my carbon footprint by making sure I do those 15k miles in luxury in my bling bling Lexus.

Thank you Ling. Be back for my next car and would recommend you to everyone I meet.

Best Regards

John Perry

Editor Note: John, well in reverse order; you won't have problems - this is a Lexus not a Jaguar! The mileage will be deducted from your contract, you won't pay for it. V5 is kept by the finance company. So pleased the car is much nicer than your wife or kids, of course! - it is a Lexus. Hope it was worth rushing home from Malta for :) - Ling
---

Customer Letter: 632 / 1523
Ken says...

Hi, Ling.

A great big thank you for the excellent and prompt service on the delivery of my Hyundai Santa Fe. This is my first experience of car leasing, and your whole approach made it incredibly easy throughout.

The vehicle was delivered bang on time by a very professional driver, and has actually exceeded my expectations. I will be definitely be recommending your service to friends and colleagues, and will be back myself in three years' time.

Many thanks and best regards,

Ken Banbury

Editor Note: Ken, well I am so pleased you are happy as the sandboy! I do my best to make it easy... as my husband is from Yorkshire, I know he needs me to make things REALLY easy for him, or he gets confused, hehehe. Please enjoy your Santa Fe! - Ling
---

Customer Letter: 628 / 1523
Sharon says...

Ling, the whole service has been great. I had immediate response to my emails, post arrived when it should, my Lexus IS arrived when it was promised, and the prices were as stated on the website.

What more could you want?... plus, the Chinese cola Polos are tasty!

Sharon Barton

Editor Note: Sharon, I'm always amazed why it is surprising that all this stuff happens as it should. I expect it to! Why so many companies cannot manage this I just don't know, eh? Your bling-bling Lexus is a lovely car, hope you enjoy it. Damn fast, too! - Ling
---

Customer Letter: 624 / 1523
Kate says...

Ling delivered my new Mini Cooper when she said she would, and it was perfect. I was worried about maintenance and handing the car back at the end of the lease, but she provided all the information I needed to gain confidence. Plus free sweets :) I have recommended Ling to a friend.

Kate Ogley

Editor Note: Well Kate, you needn't worry. All your Mini Cooper will need is a basic oil service and if you treat it like your own car you will have no problems at the end. I have had no complaints about end of term collection since I can ever remember. It is all common sense and very reasonable. Go and drive it, enjoy the Mini! - Ling
---

Customer Letter: 596 / 1523
Pauline says...
My SAAB 9-5 Estate is here, it arrived at 10am!! I just want you to know that you have made this process sooooooo easy and pain free for me as I am a personal contract hire virgin!! You are an absolute pleasure to deal with. Your website is fantastically informative and easy to use and you will be the only person I will be contacting when it is time for the next car.

Pauline Heron

Editor Note: Pauline, there was a couple of small things on delivery; one remote key does not work remotely, and there was a small paint blemish on the car. These can be fixed. Apart from that, I am pleased you are so happy! How pleasant to lose your virginity in a SAAB 9-5 Estate, so much room to enjoy :)) - Ling
---

Customer Letter: 593 / 1523
Thomas says...

Hi Ling,
Just got delivery of my Lexus. I am made up, I carried out an inspection on the car in the rain. Everything was fine the only problem is the driver had driven up from Reading, putting 240 mies on the clock. In your leaflet you told us to report to you if it had excess miles, that mileage equates to about 3 weeks of driving for me. Thanks Ling!

Thomas Whitelaw

Editor Note: Thomas, well, no problem. The mileage on your Lexus will be added to your allowance for the contract, so you will not be penalised at all. Cars are often driven on delivery because a) for quickness as booking a truck can take days, b) for flexibility and c) to save money. All the drivers are professional and they obviously drive the cars carefully as they would have big problems with speeding fines and complaints if they did anything wrong. Plus, if there are any small faults, these drivers will find them and request that the dealer fixes them. Enjoy the Lexus IS! Great bling car! :) - Ling
---

Customer Letter: 565 / 1523
David says...

Thanks again, Ling. Everything was so simple. All my expectations have been realised. The car is great and your service is efficient and spot-on.

David Ball

Editor Note: David, you run a coffee shop in York, so you know all about the service industry. I am so pleased when someone in a trade like yours says nice things, because you realise how had it is to be consistently good! But anyway, apart from the fact that you spend all day serving bloody Japanese tourists right in the center of York by the river, hope the Zafira does a great job for you as a van, a minibus and as a private family car. Even though it is impossible to drive cars in York, hehehe - Ling
---

Customer Letter: 562 / 1523
Alan says...

Having leased cars for many years, I was surprised by the efficient way Ling conducts business. The communication and advice was excellent, all documentation was clearly identified and explained. The website contains answers and links to every perceivable question that may arise during car selection.

Probably the best car leasing site I have dealt with.

Alan Gardner

Editor Note: Alan, you make me sound like a bottle of Carling beer! Hahahaha, I simply do my best and you must say you were a very smooth customer yourself! Even though you are in Merseyside, you did not steal the stamps from the return envelope I sent you... and you were very efficient to deal with. Thanks for being so kind to me in your letter. Enjoy cheap Renault Laguna Touring Estate! - Ling
---

Customer Letter: 555 / 1523
Eileen says...

Ling, the A4 cab is fantastic! I really love it - all my neighbours think I have won the lottery!!!

The service and help that I received from you was first class, everything was explained fully - no hidden "bits". I have recommended you to all my friends (but not my neighbours because they will find out it was not a lottery win!).

On delivery, the guy was so helpful, he talked me through all aspects of the Audi cabriolet. Excellent!

Eileen Fisher

Editor Note: Hahahaha, Eileen, you make me laugh. Just wait until all the charity people start banging on your door, demanding hand-outs. You will be up to your ears in Oxfam and Big Issue. I have ordered the same car for myself, an A4 Cabriolet, and I am jealous that you got yours first. I can't wait! Put on your shades, slap on your suncream, get the roof down and start posing. You deserve it :) - Ling
---

Customer Letter: 548 / 1523
Catriona says...

In a sea of anonymous car leasing firms offering car deals which don't actually exist, Ling is a breath of fresh air.

The service is personable, efficient and a little bit cheeky. Best of all though, a good deal cheaper than her competitors. All my queries and paperwork were dealt with super-fast, and I got my car within about 3 weeks. I will definitely come back to Ling for my next car.

Catriona Bright

Editor Note: Catriona, you are Director of a building survey company, and I always pay close attention to the views of people who run companies. Thanks for the kind comments, I am glad you were happy with my service (cheeky and all!). I must say there was a little confusion on delivery from the dealer, but you got the car as soon as they sorted themselves out with very little delay. See you in 2 years! - Ling
---

Customer Letter: 547 / 1523
Jake says...
Ling, I really enjoyed watching you on Dragons' Den and it opened my mind to car leasing. Then, I had a browse on your hilarious website and chose a SAAB 9-5 Estate for just £280 per month over 2-years.

It took about 4 weeks from my expression of interest to receiving my SAAB. The delivery was excellent, friendly, courteous and informative about my new car. You kept me posted all the way along and guided me away from any potential pitfalls. Very easy, very fun and I will be very much back again!

Jake Surman

Editor Note: Wow, these SAABs are big luxury cars and they were so cheap! You snapped up a bargain, Jake. So pleased you were happy with my service, I spend a lot of time making sure customers are happy. You are Managing Director of a renewable energy company - I look forward to seeing a picture of your SAAB with a solar panel and a windsurf sail strapped to the roof. Go and drive your SAAB, see you in 2-years! - Ling
---

Customer Letter: 544 / 1523
Andrew says...

Ling,

I just want to say KEEP STICKING IT UP THE BIG MANUFACTURERS. You were OVER £100 per MONTH CHEAPER (my red ink - Ling) than the main Honda dealer on my new Honda FR-V (which is a great car!). Your service is second to none. Your own Honda supplier delivered my car on time, excellent. I will recommend you to everyone I know. Thanks for your great service. Talk to you in two years."

P.S. I have just driven the M62 near Huddersfield and spotted your subtle advertising in the form of your infamous rocket launcher, keep up the good work!

Andrew Townend

Editor Note: Hahaha. Yes. I am MUCH cheaper than Honda dealers. You have saved £2,600 by getting your new car from me, instead of from a Honda dealer. It is overhead question, how do you think they manage to run the very posh garages and pay all the staff? This applies to ALL makes, by the way, the dealers are fixated by posh showrooms and coffee machines. Customers pay for all that rubbish and they pay for the expensive cars the staff swan around in. Obvious, really. Thanks for the delivery comment, I will pass it on to my tame Honda supplier who supplies cars at cost price to me.

And for everyone else reading this, here is a picture of my Missile Truck out on the windswept moor on the M62. Great, eh? Hope everyone appreciates how much I spend on advertising, compared to dealers. After 4 years at 25% depreciation, this truck will have cost NOTHING, so no cost to pass on to customers. Same with my bus. Clever? - Ling
- Ling

---

Customer Letter: 519 / 1523
Ray says...

"I am enjoying the new Vectra, it is an excellent new car to drive, but I do feel it should have been delivered with mats (These subsequently arrived in the post after 2-weeks - Ling). The service from yourselves was very good, I have never known e-mail to arrive so quickly. However, your Vauxhall suppliers let you down."

Ray Gosling

Editor Note: Yes, this Vauxhall did not arrive on time. Vauxhall are getting pretty bad at this with the delivery of new cars, and their dealers are frankly, not the best. Working on finding a better supplier. Still, you are pleased with your car and your mats :) - Ling
---

Customer Letter: 518 / 1523
Simon says...

"Having previously leased from a "big supplier", dealing with Ling has proven to be a "breath of fresh air". Communication was excellent, Ling answered all emailed queries within the hour (often within minutes).

The whole leasing process was smooth, relatively trouble free and quite simply the cheapest price on the web. The Picasso was delivered on time as promised, by a local dealership. Excellent. I would recommend LINGsCARS.com without hesitation and would use again. Thanks!"

Simon Haigh

Editor Note: Simon, I am always pleased when a customer says they have used a big company for a previous car, it is so easy to beat their service levels! Matter of fact, I could take a two-week holiday in the middle of supplying your car and still do better than them :) So pleased you are happy, so pleased I was cheapest on the web. I keep overheads down to a minimum to achieve this - Ling
---

Customer Letter: 516 / 1523
Martin says...

"Ling was very patient with me; I wished I had listened to Ling earlier as her deals are really good and more importantly - exactly as described! I got the car I wanted at a great price and will recommend Ling to friends and business contacts.

Ling does CARE about what happens - what more could you ask for? Delivery was excellent, very good, rang to check everything was OK on the delivery day."

Martin Dangerfield

Editor Note: Martin, Martin... we began to talk in October 2006 about cars, but it took us a while to get it together, eh??? :) At last you have the bargain of the year - a new MX-5 and with summer nearly here you can get the top down. Enjoy the bloody Mazda! - Ling
---

Customer Letter: 513 / 1523
Paula says...
"I found my experience with Ling pain-free and very easy. It was so simple to complete all the neccessary paperwork. Also, a big thank you for rearranging my delivery date to enable me to get a brand-new registered car at the beginning of March. Excellent delivery."

Paula Mitchell

Editor Note: Of course I will rearrange dates where I can, Paula! You wanted it on the new reg plate, and you gottit. You were so lovely to deal with, thanks for making it so easy for ME! - Ling
---

Customer Letter: 508 / 1523
Edward says...

"
A young lady from Gateshead called Ling,
Does a really peculiar thing,
Contract Hire cheap and simple,
With cute smile and dimple,
So get a great car from Ling - "WITH NO STRINGS!"

"Ling is amazing!!! Great service, great communication, she made the whole contract hire process really simple. I've recommended her to half a dozen people already and will definitely be getting my next new car through her in 2-years time. SAAB was delivered excellently, delivery man took the time to run through all the functions."

Edward Dobson

Editor Note: Mr Ed, you were a bit crazzzy yourself! What a lovely poem, I never realised you were bloody poet, I have it framed on my wall in my office. You seemed to really enjoy getting your car, especially as the weather was just turning to Spring. Have a great time swanning in your SAAB Convertible! Below, is return poem! - Ling

A madman called Ed from Lymm,
Didn't want a dealer skanking him,
So he logged on my website,
Clicked a SAAB - that's sexy alright,
Lost 10 years, his wig, and looks trim! - Ling
---

Customer Letter: 507 / 1523
Iain says...

"This is the 3rd car we have taken from Ling in the last 18 months. It's good to know you are dealing with the owner of the business and you are kept up to date from placing the order to delivery of the car. I wouldn't hesitate to recommend Ling (and I have done)!"

Iain MacPherson

Editor Note: Hmmm - Iain is a sales manager, and it always pleases me when I can keep sales managers happy! This is my toughest kind of customer because sales managers know all the tricks and have seen it all before. You had one of the very last bargain 2WD Nissan X-Trails. I am sad they have stopped making this model, I have sold loads. Come back soon, Iain - Ling
---

Customer Letter: 505 / 1523
Ian says...

"Despite trying to poison me with some strange Chinese sweets, Ling has provided a first-class service. All the info I needed was on her website and forms were sent by email, speeding up the whole process. An excellent, fast, efficient and completely mad experience. I loved it."

Ian Ward

Editor Note: When you can get a brand new 2.0 Hyundai Coupe this cheap (£229.99 +VAT) with leather and the latest SIII model, no wonder you are happy Ian. Just watch it on Merseyside! It'll be gone in an instant! - Ling
---

Customer Letter: 503 / 1523
Julie says...

"Ling, many thanks. A pleasure to deal with. Excellent delivery. Very good!"

Julie Key

Editor Note: Hehehe, Julie! I know why your letter is so short... you are out in this sunshine enjoying the new SAAB 9-3 convertible! A very fast turnaround for your new pose-mobile! - Ling
---

Customer Letter: 501 / 1523
Paul says...

"Very professional and straight down the line simple service with the minimum of fuss and red tape. This is the only way to finance a new car. Many thanks"

Paul Cuddy

Editor Note: Paul, I am glad you have your cheap Astra at last. These Astras are so cheap (for the SRi model) and I have sold dozens. So pleased that you are happy with everything - Ling
---

Customer Letter: 499 / 1523
Simon says...

"It was a "breath of fresh air" using Ling to hire the RX-8. Other companies came up with long delivery dates, but Ling was the quickest and she delivered all her promises. The car was delivered on time by a friendly man. Excellent.

My wife and I are really pleased, the customer experience was exceptional, keep up the good work!!!"

Simon Hinkley

Editor Note: Simon, well, you may be the last RX8 customer for a while as I am now blacklisted again by Mazda from supplying their cars. What a shame. My customers universally love Mazda cars, and they love my service - just like you. But dealers complain about me, I am too cheap, too vocal and tell the truth. Mazda UK seem to hate me, yet I provide many happy customers for them. This is politics! Still I hope this will change in the future - Ling
---

Customer Letter: 496 / 1523
Keith says...

"Very professional and pain-free experience (renting my new Zafira). Car arrived on time, very courteous driver, excellent. Ling deserves to do well. Good luck for the future."

Keith Nightingale

Editor Note: Yep, this was pain-free alright, mainly due to your quick responses and paperwork efficiency. 3-weeks from proposal to delivery, it was a textbook rental. Hope you enjoy cramming the Zafira with furniture, Keith :) - Ling
---

Customer Letter: 489 / 1523
Leslie says...

"Ling is a pleasure to do business with! Fast, efficient and a great communicator. She puts the "fun" back into business. My Xsara Picasso arrived reliably and on time, an excellent delivery. Great service."

Leslie Dearden

Editor Note: Leslie, this is the second car I am renting to your family, I also am supplying a Mini Cooper to your daughter (I think she is your daughter) in Nelson, Lancs. That is due in June '07, currently it is in build. Thanks very much for the referral, you are both very nice people to deal with. have a great time in the Picasso! - Ling
---

Customer Letter: 487 / 1523
Barry says...

"LINGsCARS.com offers the kind of service we would all like to find, but seldom do. Very good communication, Ling was able to provide the exact model, colour and spec within a very short timescale. I would not hesitate to use your company again and I will recommend to people I know. The delivery of my SAAB 9-3 Convertible was very efficient and polite."

Barry Teasdale

Editor Note: Barry, from start to finish you were so nice to me. I was so pleased you enjoyed getting your SAAB, plus you were great fun to deal with. Hope global warming makes having your roof down a pleasure, at least in the short term. In the long term, you might need to swap into a boat, as York always seems to be flooded! - Ling
---
Search my letters page!

| | | |
| --- | --- | --- |
| From your area... | ...or from people... | ...or about a specific car! |
| | | |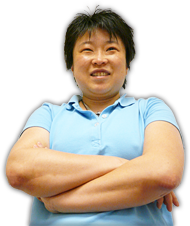 Online Service
Response Times
Quote > Proposal > Order > Delivery
76 CLIENTS IN 'PROPOSAL'
...LING REPLIES IN:
HRS : MINUTES sec
114 CLIENTS IN 'ORDER'
...LING REPLIES IN:
HRS : MINUTES sec
Customers use my secure LINGO management system.
Response times above based on last 4 hour period between
9am - 6pm, Mon to Fri -Ling

No Waiting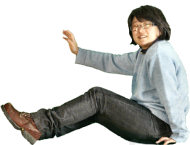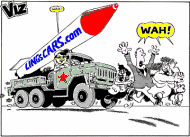 I am the Viz UK business ambassador!
Post me Ferrero-Rochers! Yum Yum!
Unlike most other internet car leasing sites, I publish all my contact information openly!
...so, you know who I am - Ling
THE UK's FAVOURITE
CAR LEASING WEBSITE!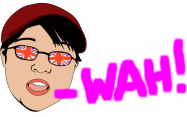 Boss: Ling Valentine MSc IoD
15 Riverside Studios
Newcastle Business Park
Newcastle upon Tyne, NE4 7YL
Tel 0191 460 9444
Fax 0870 486 1130
sales@LINGsCARS.com
I prefer email to phone - Ling
VAT No: 866 0241 30
Co Reg No: 6178634
Consumer Credit Licence: 663330
Data Protection No: Z1098490
Best Before: 17/08/2007