CUSTOMER LETTERS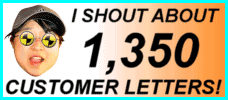 1523 LETTERS!
More customer letters than any other car sales site IN THE WHOLE WORLD! - Ling
Search my letters page!

| | | |
| --- | --- | --- |
| From your area... | ...or from people... | ...or about a specific car! |
| | | |

Customer Letter: 1235 / 1523
Steve says...
Excellent service - efficient and fast. This Toyota Avensis is the second car we have taken from you, Ling, and others will follow for sure. Excellent delivery. Many thanks Ling.

Steve Carr

Editor Note: Steve, your Blackpool company illuminates my day at work, hahahaha! Great to see you back and I'll get another car ready for you soon. Lemon squeezy. - Ling
---

Customer Letter: 1229 / 1523
Paul says...

Adjust your eyes to the crazy website and great deals come into focus!

The LINGO system is great. The clarity, speed and simplicity of the LINGO process are a joy.

To cap it all, I end up with a brand-new Peugeot 307CC in FULL LEATHER for less than the cost of a good night out, per month. Crackin'!

Paul Blears

Editor Note: Paul, as you are a business process manager at Kelloggs, I will say, get too much sun and you will look a right Pop Tart in your new Pug CC, hahahahaha! What a deal on these cars! It is true, for £200/mth inc the VAT you have a fantastic bargain and half a cow free, as well. Fantastic. Leave the roof down in winter and you will end up looing like a Frostie, hehehee. You're Grrrrrrrrreat! HAHAHAHAHAHAHAHAHA! Really, you need a proper job! - Ling
---

Customer Letter: 1228 / 1523
Anthony says...

Great service, great price, happy to deal with. This new Fiesta is the umpteenth car we have leased from Ling and we wouldn't go anywhere else. I've told all my friends and colleagues as well.

Anthony Boggiano

Editor Note: I like UMPTEENTH! I wish more customers would use that word!!! Hahaha. Yes, you have had loads of cars Anthony, and you are always a brilliant customer. I should get you an "I love Ling" badge to wear. Enjoy the new shape Fiesta - great cars! - Ling
---

Customer Letter: 1226 / 1523
Kimberley says...

Dear Ling

Great service, thanks! The LINGO system works really well, so as a customer you are always fully up to speed with the status of your order and the paperwork process. My last car was from Jam Jar. Nice car, but crap service from them. The service you offer is very personal, quick, and makes the purchase experience a lot more fun.

Speak to you again in 12-months when the 307CC goes back.

Car arrived on time, pleasant delivery driver, but the car only arrived with one key (which you resolved immediately) and was not very clean on the inside.

Kimberley Parry-Moorhouse

Editor Note: Kim, well, I have gone mental and got you the second key. And had a go at them about the state of the car. It is unbelievable that this happens. I simply cannot believe that the fools and idiots deliver dirty cars (inside). Sheesh! Apart from that, you are happy, that's good. Get the roof down in the sunshine, and all those small things will be forgotten. - Ling
---

Customer Letter: 1204 / 1523
Peter says...

Thanks for providing our new car. When we first stumbled upon your site I was really worried that you were mental. After dealing with you, I now know you are TRULY mental! We will defo be using you again and can't believe we have not found you sooner. Well done and I hope you have a successful business and can afford a real nuclear missile one day. Delivery of my C-Crosser was good.

Peter Gilgan

Editor Note: Why do I find all the mental customers in the UK? You were a very funny onion to deal with, Pete. You live in Whitby. I do like to visit that place and have the fish and chips. Hope they have cleared all the overflow shit from the streets for my next visit. Thanks for being a fun customer, these are only cars - not life or death unless you get run over by one, eh? :) - Ling
---

Customer Letter: 1203 / 1523
Lee says...

Very happy with the new Lexus and the personal service. Feels as if you can speak to the boss and are not being fobbed off by a secretary. Will definitely use Ling again.

Lee Stott

Editor Note: Good, good, that's what I like to hear! As a Company Director, once again I will say your comments mean so much to me. Those Lexus are lovely cars, enjoy it! - Ling
---

Customer Letter: 1201 / 1523
Ian says...

This is our second vehicle from Ling (and won't be the last) Service from start to finish was impeccable. Delivery was excellent. My new Mercedes M-Class was delivered 10am on New Years Eve as arranged.

Ian Beamish

Editor Note: Super duper service from this Merc dealer, they did well delivering that close to Xmas as promised. Thanks so much for being a repeating customer, Ian, and enjoy posing in the M-Class. As MD of a successful estate agents in the current climate, I appreciate your comments. - Ling
---

Customer Letter: 1199 / 1523
Jennifer says...

This Citroen C5 Tourer has got to be the easiest car lease I have ever done. Ling was great – very prompt at replies and always with a solution. I found the exact car I wanted and an so pleased with it. The dealer did not fit one of my extras for delivery but Ling made sure this was done. Would definitely use again when my lease is up and I have recommended to everyone! Delivery was excellent, you sorted the problem very quickly, cannot fault the dealer apart from this small error.

Jennifer Douthwaite

Editor Note: Yes, Jenny, the dealer forgot to fit the bluetooth. Aaaargh! These bloody dealers drive me mad. How can they forget stuff? I make it so clear and include it in the description on every bit of my correspondence with them. Still, so pleased at the rest of your comments! Thanks :) There is always a solution. I got them to retro-fit the bluetooth immediately. - Ling
---

Customer Letter: 1191 / 1523
Stephen says...
This is the second time I have used LINGsCARS and once again I can say that the service was second to none. I was kept up to date constantly about date of delivery etc (on the new LINGO system), and the new Audi A3 was on my drive within the time I was given. Thanks Ling. Delivery was excellent.

Stephen Smith

Editor Note: Stephen, well, you are welcome. I like nothing more than repeating customers coming back for more punishment! You noticed a change with my new LINGO system, eh? See you in a couple of years! - Ling
---

Customer Letter: 1189 / 1523
Hayley says...

Couldn't fault the service provided at all. Ling kept me fully updated throughout the order of my new VW Eos and it was delivered on time. Excellent.

Hayley Doyle

Editor Note: Well, an unusual car. This Eos is like VW version of Megane CC and is very high quality, if a bit more expensive than the rest (VW always are). For anyone interested, Marketing Guru provide competitive data solutions for your consumer or business mailing lists, direct marketing and email list requirements. I give you hyperlink, Hayley, thanks for being a great customer! Now, just add sunshine for your convertible! - Ling
---

Customer Letter: 1179 / 1523
John says...

Had not dealt with Ling before. And what a pleasant experience it was to do so. Nothing was to much trouble, her service was excellent and every question we posted was answered QUICKLY unlike the majority of the long established contract hire companies. I have been in the motor trade 31 years and find Ling, her sense of humour and service very refreshing. Delivery service was good, arrived on time.

John Kerr

Editor Note: Well, you are group Financial Director for a Land Rover dealer group, John, and I am so pleased that you like my service. It is a fantastic thing that you appreciate this is the cheapest way to grab a new car, even if I don't expect you will be buying Land Rovers through me. Thanks for comments on my service, I hope this gives great confidence to my non-motor-trade customers. Thanks again! If anyone wants to BUY (rather than rent on Contract Hire) a Land Rover, I cannot think of nicer people to get it from. - Ling
---

Customer Letter: 1171 / 1523
Leah says...

Great service and enjoying my new Astra. I have recommended your company to a number of colleagues at work because you made leasing easy. Arrived on time and friendly delivery man.

Leah Swain

Editor Note: Leah, thanks! These Astras are really popular cars, smotth and fast. You had the SXi model in Star Silver, hope you enjoy! - Ling
---

Customer Letter: 1169 / 1523
Eric says...


Nice Fiesta
Nice delivery
Nice colour
Nice time scale
Nice service
Nice Ling!

Eric Wardle

Editor Note: Nice letter! - Ling
---

Customer Letter: 1157 / 1523
Neil says...
Excellent! It makes a refreshing change to receive such a high level of customer service throughout the whole process. The only downside were delivery delays from Audi UK.

However, Ling stepped in and arranged a loan car from Audi UK until my new car was finally delivered. I would recommend Ling to anyone interested in leasing - I'll be back in 2 years so hope there are still some great deals!

Excellent delivery, too. No problems with the delivery of either the loan car, or my new real lease car.

Neil Park

Editor Note: Yes, Neil, Audi production was up and down like a prostitute knickers. So... I got sick of them telling me that your car was delayed and got you the A3 hire car. I cannot do this every time, but sometimes, enough is enough! This is no way to run a car manufacturing company, Audi! Anyway, you are an Engineering Manager, Neil, so I am always pleased to get nice comments from a professional... even from Liverpool. - Ling
---

Customer Letter: 1147 / 1523
Mitul says...

Very happy with service, fast, efficient and hassle free. Answer all your questions without delay. Will be using again. Excellent delivery on my new MX-5.

Mitul Patel

Editor Note: All you need now, is to add sunshine, Mit! You were great to deal with and fun to chat to. Thanks for being lovely. Now, get the top down! - Ling
---

Customer Letter: 1134 / 1523
Bob says...
Ling you are a pleasure to deal with – your crazy is great (like the Wall of China). And it's a very well organised operation – fantastic system – easy to follow – this is my second car from you – excellent service – great website – phone calls answered personally – emails answered quickly – new Lingo system very good - I like the way, as you pass through each stage of the whole contract hire process, you are kept informed of exactly where you are up to. The Toyota Avensis is great. Excellent delivery, the lady who delivered the car was great, even instructed me on the sat-nav!

Bob Gardner

Editor Note: Ho, ho, ho, and I even got you delivery from a fit bird!!! You should be pleased with me, Bob! You are such a fun customer to deal with and this is the second Avensis you have had. Glad you appreciate the Lingo, it is so much better than using email. Of course I answer phone calls personally :) But, I don't encourage phone calls - I want everything in writing on the Lingo. Bad boy! Enjoy the Toyota! - Ling
---

Customer Letter: 1132 / 1523
Lindsay says...

Best personal contract lease website for mere mortals by far! Everything is so straightforward (how refreshing). Ling is a very easy person to deal and speak with, thanks to her Lingo system. She is full of bright ideas - Always gives you a free lunch (just add water). Brilliant!! Thanks Ling. Excellent delivery, helpful and friendly on my new Citroen C2... but the Citroen guy seemed perplexed at how Ling does it better than them!

Lindsay Aspinall

Editor Note: Hahahaha, tell the Citroen guy I will kick his ass if he tries to figure that out! It is not rocket science, eh? You just treat people as adults and do stuff immediately. So simple. It is not about cars, it is about people, Linz. You are a super customer! - Ling
---

Customer Letter: 1129 / 1523
Victoria says...

PERFECT. Another vehicle (Audi A6) purchased from Ling. So smooth, easy and fuss free. Highly recommended. Excellent delivery, exactly what I asked for, delivered on time.

Victoria Lally

Editor Note: Victoria, your family now has 2 x Audis from me, an A3 and an A6. Bet they look nice twinned on your driveway. Hope to see you again soon for two more cars :) You are brilliant to deal with! - Ling
---

Customer Letter: 1128 / 1523
Sean says...

Although the website is a bit crazy, you cannot get a better price or service than with Ling. The service is fantastic and very fast. The online Lingo system is unique and makes leasing the car easier. Don't let the bizarre website put you off. I will definitely be leasing my next car from you Ling.

Sean Peacock

Editor Note: Thanks, Paul, I am happy that you are very pleased with your Mazda 6 and with my systems. These was an issue of late delivery on your car, but it was sorted in the end. Car build is just out of my control, I wish I could build them as well as sell them, we would get everything on time, then! - Ling
---

Customer Letter: 1117 / 1523
Stephen says...

Great service. Delivery on time on price and as specified. My second vehicle from Ling and I have two more for early next year. See you in 2009. Excellent delivery of my C-Crosser.

Stephen Kealey

Editor Note: Stephen, glad you liked the service (again) - those C-Crosser Citroens are great cars. Yours was very cheap! - Ling
---

Customer Letter: 1103 / 1523
Gerald says...

I knew what I wanted, an Audi A6. Other lease companies could not even offer an Audi, let alone the A6 that I wanted. Everything went smoothly and efficiently, with Ling keeping me informed at every stage of the process. I am delighted with the car and the service provided and would certainly recommend LINGsCARS to anyone looking to lease their next car. Good delivery!

Gerald Harland

Editor Note: Ged, glad you are happy! Luckily I have a very good Audi supplier. Enjoy the A6! You are MD of Kingsley Piping Engineering Ltd, so I value your opinions. Thanks. - Ling
---

Customer Letter: 1098 / 1523
Nicola says...

First class service with excellent customer service! Would most definitely recommend to others. Couldn't fault - thank you! Excellent delivery of my Honda Civic.

Nicola Harris

Editor Note: Nicola, lovely-jubbly. You were great to deal with, thanks so much for the biz. Thanks for comment about customer service. See you in 3-years! - Ling
---

Customer Letter: 1089 / 1523
Elizabeth says...

A fantastic experience from start to finish - competitive priced cars combined with attention to details. Quirky fun and detailed explanations throughout. Made the process easy - great after sales service - would use you again and already recommended to friends.

Elizabeth McHugh

Editor Note: Wow, Liz, what a nice letter from a Land Rover Disco customer. Land Rover are struggling at the moment, so every little helps :) Thanks for saying it was a fantastic experience, I am doing my best to make great customers like you very happy! - Ling
---

Customer Letter: 1063 / 1523
Cath says...

I am really enjoying my Tigra, especially in the good weather we were having at the time. This is the second car that I've rented from you and the whole process was completely painless both times. At every stage I was kept fully informed and the car was delivered exactly when I requested; in fact it was early but I couldn't have it as my old lease hadn't expired. It was a refreshing change not to have to deal with the bull shit I've encountered in the past when buying cars. I will be back again in approx 18 months - can't wait.

Cath Harper

Editor Note: Cath, I do try to avoid the bullshit :) The Royal mail lost your letter, so this is a bit late, but you have now had two cars from me and I'm glad you have been happy with both. You are a super Yorkshire customer! All you need now is the sunshine for your new convertible. - Ling
---

Customer Letter: 1062 / 1523
Elizabeth says...

Just wanted to say that I got my new car last week - what a great all round experience I got! My kids were in stitches whenever I was on the website and especially when stuff came through the post - it was so easy and the service I received was second to none.

Please pass my thanks on to everyone concerned. Now telling everyone I know how great you are!

Elizabeth Mchugh

Editor Note: Wow, Liz! Thanks. You now have a very cheap Disco! Your bloody kids need to learn respect! In China they would be spending all day and evening in school and would be too tired to laugh at anything. Here in the UK, they have so much time to laugh and stab passer-by with knives. Hahahaha. Wait till they are in secure detention centre. I will be laughing at them, then :) Enjoy the Disco, kick the kids. - Ling
---
Search my letters page!

| | | |
| --- | --- | --- |
| From your area... | ...or from people... | ...or about a specific car! |
| | | |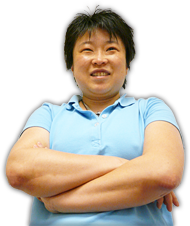 Online Service
Response Times
Quote > Proposal > Order > Delivery
76 CLIENTS IN 'PROPOSAL'
...LING REPLIES IN:
HRS : MINUTES sec
114 CLIENTS IN 'ORDER'
...LING REPLIES IN:
HRS : MINUTES sec
Customers use my secure LINGO management system.
Response times above based on last 4 hour period between
9am - 6pm, Mon to Fri -Ling

No Waiting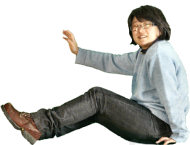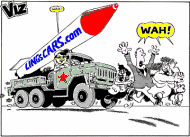 I am the Viz UK business ambassador!
Post me Ferrero-Rochers! Yum Yum!
Unlike most other internet car leasing sites, I publish all my contact information openly!
...so, you know who I am - Ling
THE UK's FAVOURITE
CAR LEASING WEBSITE!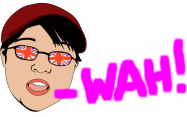 Boss: Ling Valentine MSc IoD
15 Riverside Studios
Newcastle Business Park
Newcastle upon Tyne, NE4 7YL
Tel 0191 460 9444
Fax 0870 486 1130
sales@LINGsCARS.com
I prefer email to phone - Ling
VAT No: 866 0241 30
Co Reg No: 6178634
Consumer Credit Licence: 663330
Data Protection No: Z1098490
Best Before: 17/08/2007