CUSTOMER LETTERS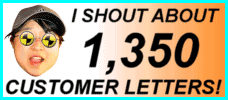 1523 LETTERS!
More customer letters than any other car sales site IN THE WHOLE WORLD! - Ling
You are viewing page 3 of 4 - go to page:
Search my letters page!

| | | |
| --- | --- | --- |
| From your area... | ...or from people... | ...or about a specific car! |
| | | |

Customer Letter: 563 / 1523
Jason says...

You were a breath of fresh air. Such a pleasure doing business with someone who adds fun into her work, very efficient but with a wicked personality, thanks Ling! Car arrived very dirty.

Jason

Editor Note: Jason, well first let me say that these Zafiras came from the Midlands, so it had a long way to travel on a very miserable day. Unlike God, I cannot change the weather. I am sure after a quick rinse, your car was clean again. I must say; this "dirty new car" syndrome is the biggest complaint against my service, it is human nature to mention it, but it is very trivial as the cars are designed to get dirty :). Really not much I can do about this, in bad weather. But thanks for your letter, you were a lovely onion to deal with, Jason. And actually, so local. This is Washington, Tyne and Wear... not Washington, DC! - Ling
---

Customer Letter: 558 / 1523
Robin says...
Great service, prompt, efficient, great pricing. Turned up bang on time.

Robin

Editor Note: What else to say, Richard? Except that I made you a nice extra number plate for your trailer or caravan or whatever small plastic box English people take with them and live in. Again, local customer ... with an office right next to my bank! How convenient :) - Ling
---

Customer Letter: 551 / 1523
Richard says...

Very helpful - prompt and detailed info in response to questions. Excellent delivery, very helpful delivery driver. Thanks very much for BMW 320.

Richard

Editor Note: Hey, Richard, I will soon be moving to an office very close to you, just a few streets away! You are right next to my bank, Barclays. I often see your car parked there. This is the second car of two, the other is the new Toyota Avensis. Great to have such a local customer. - Ling
---

Customer Letter: 546 / 1523
Simon says...

Great company to deal with. Nothing is a trouble. Excellent person (Ling) and excellent service. The car... I think it was a new Mazda MX-5... I have not seen it at all since my father took it out for a spin. I am sure he has fallen in love again! Good job he left me the keys for the Ford Focus or I would have been back on the bus. The Mazda was delivered on time, to the right address. Excellent!

Simon

Editor Note: Simon, hehehe, your dad is quite sensible to swap his Focus for a Mazda MX5! Just make sure your mum does not see him getting all the admiring glances from the girls :) Nothing wrong with being on the bus - I am often on my own London bus! You are very good repeating customers, as we write this I am sorting out another car for your dad. - Ling
---

Customer Letter: 528 / 1523
Jane says...

"Ling, I cannot fault the service.

You should be proud of what you do! My Mitsubishi L200 is just fabulous. Every time I emailed I received a response in minutes. You even put up with me changing my mind a couple of times.

YOU ROCK!!! See you in two years."

Jane

Editor Note: Hahaha, Jane, it is OK to change your mind! You are woman :). As long as it is before I have ordered the car. I hear you have been parading the L200 up and down the seafront at Whitley Bay, that is cool. Enjoy it, thanks for sweet comments and please wave to all my Chinese friends cockle-picking on the beach - Ling
---

Customer Letter: 524 / 1523
Colin says...

"A painless, quick deal with excellent communications from start to finish. All aspects were carried out with 100% efficiency, even down to the delivery driver.

I note your comments on Mazda withdrawing their support and suggest they contact your customers to find out why so many people prefer to deal with you direct (I doubt if I would be driving the MX-5 if I was not aware of your web site).

The car was delivered excellently, the delivery driver was super friendly - explaining everything."

Colin

Editor Note: Colin, so ironic you talk about Mazda, as it was your own damn idiot local dealer called Hodgsons Mazda who complained to Mazda UK to get me blacklisted on their illegal and restrictive cartel supply system. It is ironic because you will probably take your car to them for parts and service... so they will profit from me supplying you a Mazda! They are quite stupid, eh? The more Mazdas around, the better for them, they should be pleased with me - not upset :) Thanks for your support - Ling
---

Customer Letter: 506 / 1523
Keith says...

"Excellent service from start to finish, you simply WILL NOT get this service if you deal with any other contract hire company. Great service, excellent delivery, car arrived on time."

Keith

Editor Note: Ho, ho, ho, another local customer! Hello Keith! I have never met you but you sound lovely and I am so pleased I saved you a fortune on your Octavia. This was a damn fast 170bhp VRS model and is a real rocket car for a 1.6 Golf price. Howay the toon! Hehehe, I can do the local accent, eh? All I need now is 28 pints of lager, a fake fire engine and a fight on the Quayside - Ling
---

Customer Letter: 495 / 1523
Gary says...

"This is my first personal contract hire car and it couldn't have been any easier, Ling was always there to help with any questions I had. It was first-class service all the way. It's a shame most other companies are not as good as LINGsCARS, I can't praise her enough. Terrible service from the Mazda dealer delivering my car."

Gary

Editor Note: Hmmm, Gary, I know the dealer did not do a good job. I am having terrible problems with Mazda UK and I operate on a blacklist due to my outspoken criticism of them in the past. What can I do? We are supposed to accept this terrible service (your words) without complaint. I am terribly frustrated by this. Their view seems to be that the dealers are more important than the customers, which is totally wrong I think. Apologies, but glad the rest of my service was worth your kind words - Ling
---

Customer Letter: 494 / 1523
Elaine says...

"This is the second car I've organised through Ling and again it's been a pleasure. No stress, friendly communication. The transaction was as easy as buying a loaf of bread!! I would always speak to Ling before pricing elsewhere. My C2 Code is fab."

Elaine

Editor Note: Elaine, so glad you chose to replace 1st car with another from me. It shows I am doing things right. You do a very low mileage, so I was able to reduce your rate even further. Talk again in 2-years, look forward to seeing what you want to swap into, then - Ling
---

Customer Letter: 493 / 1523
Pete says...

"Very good service from Ling - no bullshit, no crap - just service!!! Much better than (say) Appleyards, HSBC etc. Thanks for gift of key rings, you should call them "Key Lings" hahahaha!! Normal service from Mercedes Benz on delivery, good."

Pete

Editor Note: Pete, that is BLOODY GOOD suggestion for my key rings, I actually never considered that! Amazing but true. I am designing new batch. Glad you seem happy with service and with Mercedes A-Class - Ling
---

Customer Letter: 492 / 1523
Seamus says...

"Hey, Ling!

All correspondence was dealt with very promptly and effectively. I was very pleased overall with your service. I have friends already looking to do some business with you. Also, I have just started a company, and hope to take advantage of reclaiming half the VAT in the future!"

Seamus

Editor Note: Amazingly you are a local customer, Seamus, just 2 minutes from my office. But I have never met you! Maybe I have passed your RX8 in the street, eh? Local Mazda dealer HATES me for "stealing" customers, but I say they should compete! Glad you like my service, I really try hard to please :) - Ling
---

Customer Letter: 484 / 1523
Ian says...
"Other leasing companies said she wouldn't be able to honour her prices! WRONG!!!
Ling delivered the colour and trim of the Jaguar X-Type I wanted on time, as well. Who could ask for more? I recommend keeping customers updated with progress reports. Thanks, Ling."

Ian

Editor Note: Ian, I will let everyone into our secrets, we had some damn big arguments!!! It was over me telling you to chill, and you wanting info it was too early for me to give you. Cars are emotional things for everyone, but we made up and got there in the end. Your bloody Jag was delivered perfectly, apart from the tyre pressures being wrong. We were two stong headed idiots, eh? :) - Ling
---

Customer Letter: 483 / 1523
Trevor says...
"I have recently received delivery of my new BMW 318, this is the third car I have leased through Ling and each has gone very smoohly thanks to Ling's "customer care". I will soon be organising another car and look forward to dealing with Ling again."

Trevor

Editor Note: Trevor, I will tell everyone that previously you had a BMW 1-series and a Jaguar X-Type. Now you have a new 3-series BMW. You are the kind of customer that dealerships would die to get, and I am proud to say you choose me probably because we work so well together getting your cars, and we do not give each other bullshit. Glad you are happy, talk again soon! - Ling
---

Customer Letter: 451 / 1523
Andrew says...

"LINGsCARS made the process of getting my new SAAB 9-3 simple and easy, as well as having a good deal on the car I wanted. Good delivery."

Andrew

Editor Note: Andrew, you were a model customer, and even though I have never met you, you live just 200 metres from my house!! Wow, so local - Ling
---

Customer Letter: 440 / 1523
Jude says...

"Ling made leasing a car easy - and even fun! Her response was really quick and she made sure it was delivered before Christmas. The delivery was excellent, and the sweets were nice, too!"

Jude

Editor Note: Jude, you manage one of the best local shopping centres, so I have to look after you! You chose a Citroen and my supplier is the best in the UK, so we managed to get your car in about 10 days. This is very fast! However, you are one of the first people to tell me the Chinese sweets were nice, so everyone else will now question your judgement on my service. - Ling
---

Customer Letter: 404 / 1523
Gary says...

"Hi Ling,

My Passat was delivered yesterday at 7am (WAKEY, WAKEY!!! - Ling, hehehe). Thank you for supplying me with a car without any pressure, hassle, or changes to anything you said. I've received excellent instruction on the process of leasing and excellent communication throughout."

Gary

Editor Note: Hey! Now Gary, I wonder why you find it surprising "for supplying me with a car without any pressure, hassle, or changes to anything you said"??? The motor industry is a disgrace, if this is really what customers tend to expect when acquiring a new car - ie; PRESSURE, HASSLE and CHANGES. It's remarkable that I am consistently criticised by the motor industry for being an un-professional parasite (ie. unique and cheap), yet my customers love the service. Thank you for such a clear recommendation, Gary! - Ling
---

Customer Letter: 394 / 1523
Gary says...

"I found Ling's website easy to navigate, informative and fun. I enquired about a car, received my quote and then ordered my car - a VW Passat. From day one, communication was excellent, information was clear and most importantly for me, I got the car I ordered on the day Ling said I would.

I've saved money on a buying a car. Depreciation is a killer and I know I can easily change it at the end of my lease."

Gary

Editor Note: WOW! You have written my 400th customer letter, Gary! Thanks. Maybe I will see you around as you live about 8 miles from me in Ryton, a small town further up the River Tyne. I'll keep an eye out for your VW Passat - if you are being honked by a flapping Chinese bird in a BMW, that's me! - Ling
---

Customer Letter: 363 / 1523
Ross says...

"Hi Ling,

My car arrived at lunchtime, fantastic I love it!! Thank you for your help your service has been exceptional!!"

Ross

Editor Note: Ross, thank you for sweet letter. You live less than 1/2 a mile from my house, I will look out for your RX-8 and give you a wave. Exceptional service just seems like that, as rest of motor industry is quite crap - Ling
---

Customer Letter: 334 / 1523
Dennis says...

"Good advice, low cost and easy to do business with Ling. Excellent dealer delivery of my RAV4. The car arrived at work on the delivery day before we did! What more does anyone need?"

Dennis

Editor Note: Not enough people buy RAV4's, Dennis, these are VERY good 4x4's. This new model is particularly good. I'm so pleased the dealer did a good job for you, too! Nice to have local customer! - Ling
---

Customer Letter: 321 / 1523
Graham says...

"I have had experience running a regional office of a car finance company, I have worked in car companies up to Director level, I have run my own business for the last 5 years, and I have owned plenty of cars. But never, never, never have I had such an enjoyable, easy, quick and simple buying experience as I have with Ling Valentine.

From first contact through to delivery, her quote was accurate, incredibly cheap and comprehensive. Her communication was immediate, not once did I wait longer than 5 minutes for an emailed or webchat response to my questions, and the delivery from the dealer she used was spot on and perfect.

I have to say that in the beginning I thought twice about ordering a brand-new £45k BMW 7-series (only £400/mth!) from a "Chinese female human UK car sales expert" instead of from a BMW dealer. But no BMW dealer could have provided this level of service AND she saved me a total of £4000 over 2-years with cheaper payments AND delivered a perfect car at the cheapest price.

Use her. She's that good."

Graham

Editor Note: Graham, you know, I met you when you worked at Caledonia in Doncaster on the first day of my first ever visit to the UK. My future husband Jon worked there. You might not remember me, but I remember you, you seemed quite scary at the time. I am so pleased you are happy with the BMW, those 7-series were very cheap for the list price of the car. Reason my service is good: I work hard like a dog, sitting at my desk playing with my computers like Space Invaders juggling up to 10 customers at a time on web, email, phone and fax. Which car dealer would ever do that? They are too busy pushing bits of paper around, chatting and swanning about in "demo" car. Also dealers have massive overheads. Thanks for LOVELY letter - Ling
---

Customer Letter: 306 / 1523
Ged says...

"Mrs Ling Valentine, you have completed mission impossible! You have managed to do what our local BMW dealer was going to charge us an extra £250 per car to do! You have managed to get us 2 x BMW 7-Series 730's for just £400/month each! How amazing is that! These are £45,000+ cars, and I am paying rentals that are more usually associated with a 3-Series, or a baby Lexus.

My sales managers have promised to double their efforts if I got them top-spec new cars, and they are unlikely to drive better cars than these, in all their careers. The price was FANTASTIC, delivery was spot on, your paperwork and efficiency was immaculate, your communication immediate and no false claims! I tell you what, you rival Alan Sugar for brilliance, never mind The Apprentice! I wish you all the success in the world, and I have saved my coup-de-grace for last; I have ordered 2 more 7-Series from you for my fleet! Why BMW dealers cannot match your speed, efficiency and costs, I just don't know... all I know is that I saved my company 4 x £250/month over 26 payments, that's £26,000 by using you! Do I care you don't have a posh dealership, corporate loo-roll and a corporate cafe? No! I am sending you a CRATE of Champagne. Stand by to get VERY drunk."

Ged

Editor Note: Gerrard, whooo,hooo! You are such a sweetie, AND you let me take 7-Series for a spin... very smooth but a bit big for little me. As you are local customer, thanks for posing for photo with me. I will get very pissed on Champagne on June 1st - my birthday! Please note, I had a very limited supply of these 7-Series and at time of me writing this, price has risen to £429/mth +VAT. Thanks - Ling
---

Customer Letter: 298 / 1523
Kevin says...

"Hi Ling, service was excellent; you knock spots off the larger leasing companies like 'Apple' as you provide a much more personal and caring service which is efficient and hassle free! The car is superb - a good choice and a cracking deal. I will definitely come back to you at the end of the hire period - for a Porsche Boxster maybe - see what you can do? I have already started recommending you to others. On the small downside - the car has no mats - an opportunity for you, and a bit disappointing for me."

Kevin

Editor Note: Kevin, hmmm, always glad to knock spots off anyone! I have told Apple I will publish this, so I hope they do not kick off. Mats; well, I tell dealer to remove any extra rubbish to keep costs down. Mats are £5 at Halfords, better than £50 from dealer, huh? I email you next time I have Porsche deal! - Ling
---

Customer Letter: 291 / 1523
Mike says...

"As an accountant who works for a 6-dealership car chain, I was simply amazed at Ling's prices on her website. There is no way that our dealer group could match them. When I spoke to her, I found out the secret to her low prices; efficiency and low overheads.

I live near Gateshead, and I was so impressed with what she told me that I asked if I could meet her and look at her books. Ling agreed. Most dealer groups need to make at least £1000 per car in order to cover costs, whereas Ling can do it for between £50-£100, sometimes less. And still make a profit. That is truly astounding. My mouth literally dropped open when I saw her turnover, all juggled by Ling on her own. Ling has slashed EVERY ounce of waste out of her business. She is truly the Ryanair of car salespeople!

Anyhow, I chose a BMW 320d Touring, and I was so impressed that I ordered a new Mini for my wife. I am an accountant and Ling managed to DOUBLE my car order! Looking back, that is amazing. This certainly is the cheapest way to run a new car, if you can guess your mileage and stick to it!"

Mike

Editor Note: Phew, that is one hell of recommendation, thanks Mike! Glad you are happy with BMW and Mini, maybe you should buy one for your son, eh? - Ling
---

Customer Letter: 260 / 1523
Graham says...

Ling, delivery was on time. The car is cracking (Mercedes E280 - Ling). Your service was impeccable, you are always happy and bubbly. Cheers!

Graham

Editor Note: Graham, thank you! You are Director of company Floorwise North East Ltd and you already have a VW Touran from me, so I should say double thanks! More and more repeating customers coming back to me, that REALLY makes me happy! I must be doing something right. Take care of your house, considering coastal erosion, Graham. I did my MSc about coastal erosion and it is hot potato topic if you live near the sea - Ling
---

Customer Letter: 246 / 1523
Mick says...

Dear Ling,

I'd just like to say thanks for sorting out my car. It all seemed incredibly painless compared to dealing with other firms doing the same sort of thing.

I love the website, and think that the way you go about running your business is brilliantly unique, and puts you way ahead of everyone else.

It's great being able to talk to you direct and I really like the fact that you do exactly what you say you will. It makes doing business with you a pleasure and is a really nice change compared to dealing with people who either try to flog you things you don't want, or just don't know what they're talking about.

Hopefully, we'll be busy enough this year that we'll need more cars from you.

All the best.

Mick

Editor Note: Another local customer! You were always rushing around country, so busy, Mick. Eventually, I delivered your SAAB 9-3 to London! What nice customers you and Anna were. Thanks for the biz, maybe I'll see you around Newcastle... - Ling
---
Search my letters page!

| | | |
| --- | --- | --- |
| From your area... | ...or from people... | ...or about a specific car! |
| | | |
You are viewing page 3 of 4 - go to page: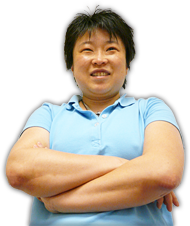 Online Service
Response Times
Quote > Proposal > Order > Delivery
84 CLIENTS IN 'PROPOSAL'
...LING REPLIES IN:
HRS : MINUTES sec
106 CLIENTS IN 'ORDER'
...LING REPLIES IN:
HRS : MINUTES sec
Customers use my secure LINGO management system.
Response times above based on last 4 hour period between
9am - 6pm, Mon to Fri -Ling

No Waiting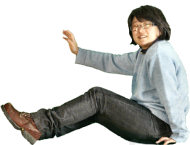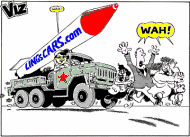 I am the Viz UK business ambassador!
Post me Ferrero-Rochers! Yum Yum!
Unlike most other internet car leasing sites, I publish all my contact information openly!
...so, you know who I am - Ling
THE UK's FAVOURITE
CAR LEASING WEBSITE!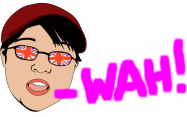 Boss: Ling Valentine MSc IoD
15 Riverside Studios
Newcastle Business Park
Newcastle upon Tyne, NE4 7YL
Tel 0191 460 9444
[email protected]
I prefer email to phone - Ling
VAT No: 866 0241 30
Co Reg No: 6178634
Consumer Credit Licence: 663330
Data Protection No: Z1098490
Best Before: 17/08/2007