CUSTOMER LETTERS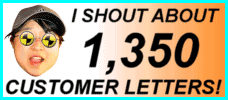 1523 LETTERS!
More customer letters than any other car sales site IN THE WHOLE WORLD! - Ling
Search my letters page!

| | | |
| --- | --- | --- |
| From your area... | ...or from people... | ...or about a specific car! |
| | | |

Customer Letter: 221 / 1523
Louisa says...

Very pleased with my new Mercedes Coupe. It arrived on the day promised, delivered by a nice helpful gentleman. Ling, you are a star. A great car, a great service and all done in a different way.

Louisa Marsh

Editor Note: So nice to deal with customers in Norfolk. It brings back nice memories of how much my parents enjoyed a week on the Norfolk Broads, three years ago. It was such a contrast to life in China, for them. My dad especially enjoyed driving boat, and you will note that on river the English drive on normal side of "road". Strange, huh? - Ling
---

Customer Letter: 205 / 1523
Martyn says...

Overall I was very happy with the service provided by Ling and particularly pleased to feel like an individual customer, not just another number on a sales target. My only irritation was the slow progress of the finance company.

Martyn Jones

Editor Note: Yes, the finance on Volvos seems very slow. This is why I don't advertise many Volvo deals. This business not perfect, but I try to explain everything not in my hands you see. Glad you like new Volvo XC90 though Martyn, it is nice big car. Apologies for finance delays. - Ling
---

Customer Letter: 199 / 1523
Nigel says...

Dear Ling,

Apologies for not writing sooner. I've been tied up, but that's enough about my sex life!

The new motor (Mercedes C200 - Ling) was delivered when you said it would by a very helpful driver who explained all the controls etc, very thoroughly.

Well, what can I say? Over the last 25 years I've had around 30 new cars of all descriptions, some I imported, some from dealers. I came to the conclusion all of those be-suited salesmen so eager when you buy and when you return "if only it wasn't that colour", or "well of course the new version has hit residuals" and the rest of the crap they talk, merely serve to make the car buying experience not very enjoyable. So I figured maybe a better way is to go the contract hire route (EUREKA! - Ling). You know the cost up front, no big deposit, car brought to you and taken away and no listening to the mountains of bullshit (and free road tax for whole term, and full warranty, and AA/RAC cover, and free noodles - I'll shut up now - Ling).

So, I start looking at lease companies only to find the hard sell and a variation on the same bullshit from dealers' salesmen. Then I stumbled on your site. Wow! Crazy Chinese woman with sense of humour who felt like she approaches business the same way I do. That is to really know what you're doing underneath but wrap it all up with a huge dollop of humour and fun and at the right price. You must work very hard Ling, and it shows. Hell's teeth, woman, you've even fired me up to go explore China! (You welcome to stay with my ex-Red Guard sister in Chengdu, Nigel. I arrange - Ling) And the sweets ain't bad either (Yes, I bribe customer with Chinese sweets - Ling)!

Well done. It's great to know there are people like you around. You deserve your success and I hope you have plenty. Don't get too big (Wah! I am only 50kg! - Ling) and never lose that humour you crazy mad Chinese person, you. Brilliant! See you in two years!"

Best wishes and many thanks.

Nigel L Hill (MD Harpers of Oundle)

Editor Note: Wahhhhhhhhhh!!! Such beautiful letter! Thank you, thank you. Everyone reading this... please to contact Nigel to buy beautiful gifts, and you can see my official Master Jeweller certificate Nigel sent me - Ling
---

Customer Letter: 170 / 1523
Paul says...

Third vehicle in 18 months from Ling and her service is as good as ever. Thanks for everything, dealer was excellent, and thanks for the ginger sweet, very nice, please send more.

Paul Westow

Editor Note: Ho! You write nice letter like this, Paul, you can have many sweets. I send. Also try red tea flavour, very wierd but strong, too. Enjoy white L200 pick up with spoiler, loud stereo, roll-bar, chrome spinning wheel trims... I hear Essex customer likes these things??? - Ling
---

Customer Letter: 123 / 1523
Andy says...

Excellent service Ling! Super value prices Ling! Good choice of models Ling! Delivered vehicle on time Ling!

We will mention Ling to other small businesses in this area.

Andy and Cressy

Editor Note: You two very good long term customers. Thank you so much. Enjoy Scenic, I run one too so I know you find it lovely - Ling
---

Customer Letter: 122 / 1523
Richard says...

Love the website and the prices - ordering a Shogun soon. Thanks Ling

Richard Kemp

Editor Note: Oh, maybe Cressida passed you on to me, Richard. Thanks for compliment! - Ling
---
Search my letters page!

| | | |
| --- | --- | --- |
| From your area... | ...or from people... | ...or about a specific car! |
| | | |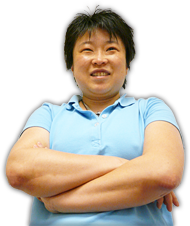 Online Service
Response Times
Quote > Proposal > Order > Delivery
83 CLIENTS IN 'PROPOSAL'
...LING REPLIES IN:
HRS : MINUTES sec
123 CLIENTS IN 'ORDER'
...LING REPLIES IN:
HRS : MINUTES sec
Customers use my secure LINGO management system.
Response times above based on last 4 hour period between
9am - 6pm, Mon to Fri -Ling

No Waiting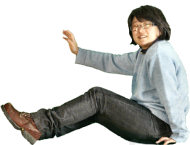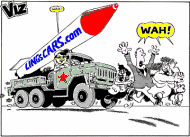 I am the Viz UK business ambassador!
Post me Ferrero-Rochers! Yum Yum!
Unlike most other internet car leasing sites, I publish all my contact information openly!
...so, you know who I am - Ling
THE UK's FAVOURITE
CAR LEASING WEBSITE!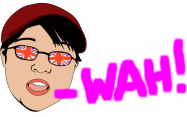 Boss: Ling Valentine MSc IoD
LING World Headquarters
Vance Business Park
Gateshead, NE11 9NE
Tel 0191 460 9444
Fax 0870 486 1130
sales@LINGsCARS.com
I prefer email to phone - Ling
VAT No: 866 0241 30
Co Reg No: 6178634
Consumer Credit Licence: 663330
Data Protection No: Z1098490
Best Before: 17/08/2007