CUSTOMER LETTERS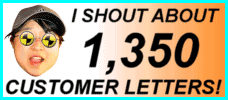 1522 LETTERS!
More customer letters than any other car sales site IN THE WHOLE WORLD! - Ling
You are viewing page 1 of 2 - go to page:
Search my letters page!

| | | |
| --- | --- | --- |
| From your area... | ...or from people... | ...or about a specific car! |
| | | |

Customer Letter: 1375 / 1522
David says...

Ling is customer service exemplified. Nothing is too much trouble and she delivers. All of the most competitive prices, with stress relieving sense of humour too. Three "Yes's" from me. Excellent delivery, all worked well.

David

Editor Note: Great. I like 3 yes's, hahaha. You have a fantastic new Civic and we had a good laugh while you were waiting for your new car, David. Thanks for wonderful comments in your letter! As you are Managing Director of massive international bank in the UK, I withhold your address because there are some assholes who confuse YOU with what has happened in the banking sector. - Ling
---

Customer Letter: 1329 / 1522
Keith says...

A very good experience dealing with Lingscars and she sends a great free lunch (who said there was no such thing?). Loved the other freebies too. Received my new Citroen C5 on the day I had requested, unfortunately Ling didn't know about it as the suppliers didn't tell them, so I didn't know until the day, however not Ling's fault!

Keith

Editor Note: The car was dropped on your toes, I agree. They "forgot" to inform me, or you! Sheesh! Only a £20k thing... Anyway, at least it arrived promptly on the day you wanted it :) Glad you loved to deal with me. Hope you did not eat the free lunch, it is a collectors item only as the FUKU brand noodles are slightly poisonous, hahaha! - Ling
---

Customer Letter: 1231 / 1522
Richard says...

Ling makes leasing a car simple, efficient and competitive - nothing is too much trouble. This V50 Volvo is our second car from her and it won't be the last! Good delivery, no issues.

Richard

Editor Note: Richard, super duper. As a repeat customer, I'm so happy that you are pleased. Those Volvo Sportwagons are brilliant cars, everyone loves them. Enjoy it. - Ling
---

Customer Letter: 1183 / 1522
Nicholas says...

Ling did great getting me my new Honda Civic - nickname "The Bullet". My wife's car is nicknamed "The Bucket".

Even though I cancelled the first order as the stupid car had no Air/Con Ling was very patient and did not make me sit on the naughty step. Well done Ling! Delivery was very good, by nice blokes. Excellent!

Nicholas

Editor Note: First car was a Type-R Civic, but you wanted aircon, so we got you a diesel Civic which is nearly as fast. The bullet, hahaha! It is black, so you should call it the Black Bullet! Your poor wife :). Thanks for funny letter, you are a Company Director, but also a funny guy, thanks for making me laugh! - Ling
---

Customer Letter: 1153 / 1522
Steve says...

We would like to thank you all very much for all your help and the smooth delivery of our new Peugeot 207 CC. We love it! From start to finish, you and your team maintained professionalism and support to ensure a pleasant experience with Lings cars. The Lingo system is fantastic! Wishing you all the success for the future.

Steve

Editor Note: Steve and Leah, wow, you sent me a lovely card! You are sooooo kind! Now, you just need to wait for summer so you cen get the top down and enjoy the CC in the sunshine. In the meantime, have a great time in the snow :). Thanks again! - Ling
---

Customer Letter: 1130 / 1522
Tracey says...
Ling, you are the craziest, most fun person that I have done business with. I looked hard for a good deal and you had the best deals that I could find. It was a pleasure doing business with you. Very easy and straight forward and you made everything very clear on my new Vauxhall Astra Sport Hatch. Thanks. 250 miles on the clock when the car arrived, otherwise good.

Tracey

Editor Note: Tracey, that 250 miles will be adjusted from the contract, that is purely the distance of the delivery. I used the cheapest (and hopefully best) suppliers, not necessarily the nearest ones. Glad you find me nice to deal with, we certainly had some fun! It is great to hear that you found everything easy and straight forward. Thanks! - Ling
---

Customer Letter: 1094 / 1522
David says...

Hi Ling. Thanks for my wonderful red car. It's beautiful. We are loving it. I enjoyed the banter between us on the lingo system (you are one crazy woman with a wicked sense of humour). You were there every step of the way for us and emailed me even if there was no news on the car, which made me feel I was your only customer. I know you were very busy with other clients. It was a pleasure doing business with you and looking forward to getting my next car from you. The Astra was more than a month late!

David

Editor Note: Yes... more than a month late. Vauxhall just can't get their act together. I order cars, they tell me a build date, then put it back. No wonder GM struggle. Glad you enjoyed the LINGO system, you were very chatty and I appreciate the comments. Thanks :) Glad you like your Astra Sport Hatch. - Ling
---

Customer Letter: 1084 / 1522
Pete says...

Once again a smooth, untroubled transaction. The Volvo V50 Sportswagon arrived as promised. Thanks Ling. Excellent delivery.

Pete

Editor Note: Wow, another car for you, Pete. You have also had a Vauxhall Astra Sporthatch. Super customer. You do security systems if anyone is interested. I give you hyperlink! - Ling
---

Customer Letter: 1031 / 1522
Peter says...

Ling you put all the other contract hire companies to shame, with your simple approach of what you see you get, the process from start to finish was efficient and effective with a bit of fun. The end result was a car delivered as per order on the specified date, oh and a happy wife!! What more could I ask for. By the way Ling your barking!! Looking forward to ordering the next one. All the best Pete.

Peter

Editor Note: Woof, woof! Barking is great, AS LONG AS the service is great too. Seems you were very happy. I am really pleased when large international PLCs like my service. Hope your wife has a brilliant time with her top down :). Onwatch Plc is a CCTV surveillance company based in East Sussex. You design, install, monitor and maintain integrated management systems for the management and security of customer sites and property throughout the United Kingdom. - Ling
---

Customer Letter: 960 / 1522
Jim says...

Hi Ling,

Just wanted to drop you a quick note to say thanks very much for the fantastic deal you got me on our new Freelander. Service was second to none, with the car turning up very quickly, thanks to you grabbing us a cancelled order - once again, thanks very much. Excellent delivery, on time, clean and friendly - Great!

Jim

Editor Note: Jim, sometimes I can grab these cancelled orders from dealers, but they aren't always available. You were flexible on colour, which helped a lot. Hope you enjoy the Freelander and that Gordon Brown doesn't increase the taxes too much on 4x4's so you can have a great time in it. - Ling
---

Customer Letter: 929 / 1522
Tim says...

Ling is fantastic. I recommend her to anyone wanting excellent, clear and speedy service. As well as providing a first-class service and excellent communication, her way of doing business is idisyncratic and very entertaining - from her envelopes to her website and everything inbetween. Excellent delivery of my new Golf, no problems at all.

Tim

Editor Note: Aieeeeee! Another lovely letter from a very nice man. Thanks, Tim. Glad you like my service, those envelopes do a good job - the local sorting office never loses my post, they know exactly which letters are coming back in for me. Also, they brighten up everyone's day!



- Ling
---

Customer Letter: 838 / 1522
Nicholas says...

Ling provided lots of communication whilst I waited for my new Renault Megane Coupe Cabriolet. Her paperwork is simple, like me. The car has 4 wheels, a steering wheel and a nice pod in the door which holds my after shave balm - neat! As good as a cold drink on a hot day.

ps. Do not apply after-shave balm whilst driving!

Nicholas

Editor Note: Hahahaha, you are a bloody funny onion, Nicholas! Your aftershave smell will waft away in the wind when you have the roof down. Great car, cheap price. You need sunscreen, not aftershave balm. - Ling
---

Customer Letter: 827 / 1522
Neill says...

Thank you Ling for your excellent service. Excellent communication and attention to detail throughout. I recommend you to anyone! Good delivery of my new Chevrolet Captiva.

Neill

Editor Note: OK Neill, in turn, I give you damn hyperlink. Tenterden Pine offers a bespoke made to measure service for individual pieces of furniture. You have built your local reputation on the foundation of timely, courteous service and quality furniture at sensible prices. I know this because I read your website. You are also very nice chappy. Enjoy the Captiva, what a deal you got on that great new car! - Ling
---

Customer Letter: 790 / 1522
David says...

Our experience during the lease of a new Nissan Qashqai was very straight forward with no complications whatsoever. Ling is an extremely professional and efficient individual who always promptly responded to our email enquiries/requests within minutes of them being sent.

I wouldn't hesitate to recommend her to business colleagues and acquaintances, as her service has been second to none... something which cannot be said of larger organisations in the same sector.

David

Editor Note: Dave, yes, well... not everyone is great in the car business - everyone knows that. I do my best to BE the best. As you are the owner of a large business of your own, I feel proud that you say such nice things. Speak soon! - Ling
---

Customer Letter: 785 / 1522
Andrea says...

As said in my email; brilliant website, excellent dialogue, inventive service and fantastic car. Excellent delivery. Glad your website explained that financial info could take some time. Thanks again.

Andrea

Editor Note: Yes, these Toyota Corolla Versos are really lovely cars :) Thanks for letter, i always appreciate feedback from business owners. Glad you are so happy, Andrea :) - Ling
---

Customer Letter: 740 / 1522
Andrea says...

Dear Ling,

Brilliant website, excellent dialogue, inventive service and FANTASTIC CAR!!!!!!! Thanks!

Andrea

Editor Note: Hey, Andrea, great car (Toyota Verso) and brilliant company (SnappyTitle). Thanks for the lovely letter, I am so pleased you are happy with my service. Lokk forward to more in the future. I give you a hyperlink! - Ling
---

Customer Letter: 683 / 1522
Stephen says...

I thought all the customer comments on LINGsCARS website about how good Ling was, were just gimmicks. How wrong I was. Excellent delivery service, bang on time. She's mad, you know!

Stephen

Editor Note: Stephen, hehehe, mad indeed! The rest of the motor industry think I am mad for posting all these comments, good and bad. You notice no one else ever takes the trouble to do this. I try to treat customers like adults, even if some are like little kids, hahaha. Hope you have a great time in your Mazda 5! - Ling
---

Customer Letter: 597 / 1522
Terry says...

Really happy with the Renault Megane CC - the rep nearly wet his pants when I told him what his new car would be! Great service from you, Ling, nice easy communications. Shame Renault Finance took so long to process after approval. We got there in the end, however. I'll be back for more, soon.

Terry

Editor Note: Renault Finance seems to be merging with Nissan Finance, all the docs are changing and service has gone downhill fast. Another customer (who has not had any money taken for 2-months from his direct debit) wrote: "These numbers were given to me by someone at RCI who I spoke to after calling a 'dealer line' that the Renault dealer gave me the number for. However no-one answered the phone - I was on hold for at least 15 min before giving up. I have wasted the whole day on the phone to incompetent banks and car companies. Maybe I should be grateful.... If everyone were as brilliant as you and me then I guess it would be harder to succeed! So here's to other people's mediocrity!". So it seems Renault Finance's service has totally gone to the dogs. Bad news, but it makes it easier for me to take a chunk of their dealers' business. Hope your rep enjoys that Coupe-Cabriolet, Terry. More fun than a Focus :) - Ling
---

Customer Letter: 557 / 1522
Robert says...

Fantastic price - no local SAAB dealer could get close - no other leasing company could match it. Excellent delivery, great job! Ling works damed hard and deserves all her success.

Robert

Editor Note: Robert, as you are an Managing Director I value your opinion very much, thanks. The reason no one can match the prices is a) low overheads, b) efficiency, c) I am not greedy. I prefer returning, happy customers more than a big profit from a one-off sting. I make my profit through recommendations and volume, not sky-high prices. Note a SAAB dealer needs to make £5,000 in profit PER DAY, just to open its doors. - Ling
---

Customer Letter: 536 / 1522
Kevin says...

"Great service offered from an extraordinary woman. Will definitely use Ling again when the current car is due for return. Excellent delivery, great service, no problems."

Kevin

Editor Note: Wow, what an endorsement. Yet another Zafira customer enjoying the cheapest priced new Zafiras in the world. Kevin, thanks for being so lovely to talk to, it makes me so happy to have professionals like you giving me praise :) - Ling
---

Customer Letter: 530 / 1522
Alison says...

"Dear Ling

I have used PCH for several years. I would recommend you to anyone. You delivered the right model and colour on the day I requested, all done by a very pleasant man. Excellent. You answered all my emails promptly. There were no hidden charges. I am pleased with my choice of family car and only hope the collection company provide the same high standard of service in a couple of years. Thank you very much - even for the free number plate for my trailer!"

Alison

Editor Note: Alison, I must say I am surprised that as a centre manager for Dyslexia Action, I have not had to correct your hand-written letter at all. Well done :) On serious note, the Zafiras have been so popular lately - and so cheap! I have delivered dozens!!! Very good cars, eh? - Ling
---

Customer Letter: 469 / 1522
David says...
Your only challenge will be retaining all the above ingredients for success as you grow, which you surely will (whilst eating dragons for breakfast)!?!

David

Editor Note: Well, thanks for all the bullet points, I will try to live up to them, David. I am aiming for a web 2.0 interface and I am currently building this which will enable me to double productivity. It's tough to increase business and retain control, but I am managing - just! - Ling
---

Customer Letter: 398 / 1522
Andrew says...

"Ling, I'm very pleased with the Megane CC you supplied, apart from a slight leak when it rains, but that's not your fault (No, the bloody French should learn to build cars properly! - Ling). Delivery was fine, apart from being one day late; but again not your fault (As I mentioned with another customer letter, I could not specify my very best Renault dealer with these Megane CCs - Ling). The car was perfect, apart from one missing dustcap.

You provide a very professional service to the public with that very special personal touch, unlike all the other leasing companies out there, which puts you head and shoulders above the rest. Many thanks, see you in two years."

Andrew

Editor Note: These bloody Megane CCs caused me a few problems, Andrew, but they were cheap. I could not specify my normal (good) dealer but I did tell my customers this. Delivery was a bit haphazard, but then you pay money and take choice. For me, a Megane CC at just £179.99 per month is a very cheap car. Just wait for summer, all these tiny things will be forgotten! - Ling
---

Customer Letter: 376 / 1522
Andrew says...

"Hi Ling, Megane CC arrived yesterday morning first thing, at my workplace. Just a line to say how pleased I am with it and a BIG THANKYOU to you for arranging it all.

p.s. It hasnt stopped raining yet so the roof has stayed firmly in place."

Andrew

Editor Note: After a false start when the bloody Renault dealer (not my usual supplier) delivered the car one day late - idiots - I'm pleased you are happy with your car. Pray for sun, Andrew, eh? - Ling
---

Customer Letter: 349 / 1522
Miles says...

"Hi Ling,

I have been meaning to contact you ever since driving up to Newcastle for my daughter's graduation the other day. I was appalled to notice (but only just) that you have been forced to remove your mobile intercontinental ballistic rocket launcher to a position that only your devoted customers with eagle eyes could notice from the road. I can only presume that the petty capitalist bureaucrats think that they have beaten you again; but I have every confidence that you will outwit them with another cunning plan very soon!

Enough of the chit-chat.

My Nissan Almera will be due for replacement in January next year so I shall be back in touch then, if not before. With very best wishes that you will continue to confound your enemies."

Miles

Editor Note: Miles, next time you drive up, you can see my bus (look at my blog). Glad you have eagle eyes to see my rocket. I got nuclear blasted by planners. Details if you look at news items. Plenty of items about truck listed on the index. Enough of chit-chat, you just take one Nissan Almera and expect chit-chat? Since when did accountant ever give chit-chat for free??? - Ling
---
Search my letters page!

| | | |
| --- | --- | --- |
| From your area... | ...or from people... | ...or about a specific car! |
| | | |
You are viewing page 1 of 2 - go to page: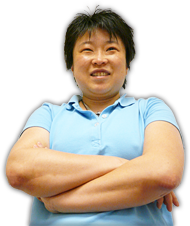 Online Service
Response Times
Quote > Proposal > Order > Delivery
76 CLIENTS IN 'PROPOSAL'
...LING REPLIES IN:
HRS : MINUTES sec
113 CLIENTS IN 'ORDER'
...LING REPLIES IN:
HRS : MINUTES sec
Customers use my secure LINGO management system.
Response times above based on last 4 hour period between
9am - 6pm, Mon to Fri -Ling

No Waiting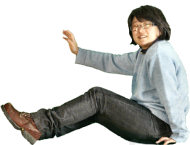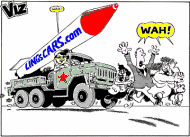 I am the Viz UK business ambassador!
Post me Ferrero-Rochers! Yum Yum!
Unlike most other internet car leasing sites, I publish all my contact information openly!
...so, you know who I am - Ling
THE UK's FAVOURITE
CAR LEASING WEBSITE!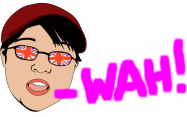 Boss: Ling Valentine MSc IoD
15 Riverside Studios
Newcastle Business Park
Newcastle upon Tyne, NE4 7YL
Tel 0191 460 9444
[email protected]
I prefer email to phone - Ling
VAT No: 866 0241 30
Co Reg No: 6178634
Consumer Credit Licence: 663330
Data Protection No: Z1098490
Best Before: 17/08/2007