CUSTOMER LETTERS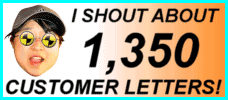 1523 LETTERS!
More customer letters than any other car sales site IN THE WHOLE WORLD! - Ling
You are viewing page 1 of 3 - go to page:
Search my letters page!

| | | |
| --- | --- | --- |
| From your area... | ...or from people... | ...or about a specific car! |
| | | |

Customer Letter: 1535 / 1523
Elizabeth says...

Great service, so helpful. We needed a car quickly and everything was done for us in superb time. Dealer was excellent and our Mazda 6 was delivered on time and well presented.

Elizabeth Maciver

Editor Note: Thanks for the letter Liz! Great news that you loved everything and got the Mazda so quickly. Enjoy it in Bonnie Snowwie Scotland! I pass on your thanks to dealer. - Ling
---

Customer Letter: 1525 / 1523
David says...

I was a first time leaser, I was told about Ling's, not too sure when I looked at other sites. All I can say is I kept going back to Ling's, glad I did. A wacky but worthwhile experience, got the car I wanted (Fiesta) at the best price… Dealer Service – Good – No complaints.

David Mcculloch

Editor Note: No complaints, no regrets :) And you will not regret the Fiesta which is just about the best small car you can get. I especially appreciate you say I had the best price, as you are Scottish :) hahaha! - Ling
---

Customer Letter: 1520 / 1523
Helen says...

Ling's service has been excellent. She kept me informed every step of the way and car arrived on specified date. I would highly recommend her service. I also got insurance from the broker she recommended and it was great too! Dealer Service – Excellent.

Helen Mcdowell

Editor Note: What can I say, Helen? ... Everything was "excellent", including your choice of car, the Mazda 6. It was a bargain for a sporty 5 seat family car. Hope you enjoy it zooping around the lake district. Thanks for being so lovely to deal with. - Ling
---

Customer Letter: 1507 / 1523
Karen says...

Ling – I can find no faults with your service in supplying me with my wonderful new Volvo XC90. I found the whole process very easy and compliment you and your staff on your great attention to detail. I was kept informed every step of the way and will certainly be back to you in 3 years time. Well done on a great service to your customers – I really felt I came first!

Dealer service – Excellent – they provided excellent service – no complaints at all.

Karen Derrick

Editor Note: Wow! That's a very nice letter Karen. Thanks. The XC90 will be very useful in the middle of nowhere in Scotland. Especially in the snow. Lovely to deal with you, it was great fun :) Go and play with it in the lochs and glens, hahaha! - Ling
---

Customer Letter: 1471 / 1523
Andrew says...

Amazingly fast transaction, faultless professionalism. See you in two years for another. Dealer Service – EXCELLENT. True gent delivering car in pristine condition.

Andrew Neilson

Editor Note: Andrew, fantastic! How great that I am getting such nice letters from Mercedes customers, as Merc UK are trying to kill my supply of new cars. I really think that I can beat Merc at their own "quality" game. Fantastic letter, thanks. Enjoy the CLK. - Ling
---

Customer Letter: 1451 / 1523
Keith says...

LingsCars is a great company to deal with, the whole experience was fun AND efficient. The communication was/is fantastic, you always know what is happening with your car as the process goes on. I will definitely be back for my next car. Dealer service was average: Quick to deliver vehicle, bust slow to rectify problem.

Keith Hart

Editor Note: You had a missing wheel nut key on your Jeep Wrangler, and it took the dealer an age to get it to you. That was the problem. Apart from that, you have a mammoth car at a really cheap price - what a vehicle the Jeep is for your business! You arrange and produce shows and exhibitions. Thans so much for the brilliant comments about my service, Keith! - Ling
---

Customer Letter: 1412 / 1523
Katherine says...
This is the first time I have leased a car and it been a very good experience. Very competitive costs and easy to communicate- no pushy sales staff!! I have been impressed with the service and quick response to all questions raised during the process. I have in fact recommended you to a number of people who have asked me how it all went! I woul d not hesitate to lease again and I will be back for another Audi in three years time.

Excellent delivery - very happy with the service - they called arranged delivery and were waiting there with the car. Very impressed!!

Katherine Yates

Editor Note: Katie, super letter, thanks! Glad you were happy :) Always happy when customers say it was a good experience, that's what I like. Not really about the cars, more about people I think. I pass your regards to the supplier. - Ling
---

Customer Letter: 1406 / 1523
Adnan says...

Truly exceptional service. Beats all the other competitors in the market. Trust me when I say it is a ''personalised' service that Ling has set up! Response are near instant and a history of all communications is kept in one 'Lingo' page so you can always go back if you lose your way. Super dooper. Excellent delivery of my new M3 by the BMW dealer!

Adnan Ali

Editor Note: BMW UK, are you listening? BMW UK are being consistent bastards to me by trying to get me to stop supplying their new cars. They send a solicitor letter every week. However, I will not be brow-beaten. If BMW UK read this letter, they can see how my service is actually better than theirs, as they manage nowhere near the communication excellence and customer satisfaction I achieve. This was a BMW M3, a £50k car! That Adnan thought I beat every other competitor for service makes me very happy. All customers get the same treatment - the very best in the industry. BMW UK, feel free to apologise for bullying me with your multi-£million lawyer budgets and threats. Thanks for comments, Adnan. - Ling
---

Customer Letter: 1372 / 1523
Steven says...

LINGsCARS.com is an oasis in a desert of faceless, dull companies. Her service has been excellent, despite the long delay in securing finance. Her website and correspondence stand head and shoulders above the others and I couldn't find a better price anywhere so that's a tick in that box as well. A joke, a laugh, good service and a good price. A winning combination. Excellent delivery, exactly what was expected.

Steven Stalker

Editor Note: Apart from the damn slow finance companies (they are a complete pain post-crunch) we got everything sorted and you are very happy, I think, Steve. You work in a company which is also at the cutting edge of cheap and growing sector. Keep up the good work. Enjoy the new Mazda 3. You are dead right about other faceless, dull companies! - Ling
---

Customer Letter: 1365 / 1523
Keith says...

We're delighted with our new wee car, the Smart coupe ForTwo. Ling- thanks for everything you've done - We'll certainly come back to you!! Good delivery as expected.

Keith Morrice

Editor Note: Keith, you are a finance manager for an underwater oil rig company. I appreciate that you must have figured out this is the cheapest way to get a new Smartie car. Lovely to deal with you, wee you in a couple of years, eh? Enjoy the Smart! - Ling
---

Customer Letter: 1358 / 1523
Craig says...

LINGsCARS is a brilliant business. It allows me, as a young professional to have the car I want without the cost of repairs and a car that depreciates in value. Ling was lovely to deal with, speedy responses and a good fun attitude. I am a very happy customer. Excellent delivery, friendly driver, couldn't fault anything.

Craig Lawrence

Editor Note: Super duper letter, Craig! Thanks so much. You forgot to mention that as a Scottish ethnic you are tight in the money department, so I am sure you appreciated the fast car for slow money! Happy, happy! Your only challenge is insurance cost, but as car was as cheap as deep fried Mars bar, you have plenty of cash left for that. - Ling
---

Customer Letter: 1312 / 1523
Colin says...

I am writing to you after receiving my Honda CR-V. This is the first time I have used contract hire. I was a wee bit sceptical at first especially looking at other websites. They would display a price to get your attention but when asked for a quote it was usually very different. Your website is very informative, if a bit quirky but the price you see is the price you pay and you are very competitive.

Your service is outstanding and your Lingo system is very good. Your reply times are excellent; I never had to chase you for anything. This is what made the experience so stress free. You communicate very well which makes the transaction simple.

My Honda arrived at 11am. Exactly at the time arranged with the dealer. I am absolutely delighted with it. I have recommended you to all my friends and family and I will be back in three years for another deal.


Colin Kersley

Editor Note: Colin, thanks for the kind comments, especially about LINGO. I agree, many other websites have out of date or untrue pricing - they think it is clever to try and trick people, eh? I like "stress-free", too, so I do everything as fast as possible :) Glad you like the Honda CRV! A lovely car. I am pleased that as a first-time contract hire user you were so happy with everything. Thanks! - Ling
---

Customer Letter: 1279 / 1523
Daina says...

I was still awaiting quotes from some other companies 6 months down the line, but Ling was very efficient and quick. Very good service - I have already recommended you to many friends. I love my new Ford Focus and I will get my next cars from Ling, too! Good delivery.

Daina Carnochan

Editor Note: Daina, you are a veterinary in the North of Scotland. I expect you have enough trouble with all the pesky animals (and owners) to have to worry about dealing with car supply idiots. So, I am glad I came out top for you. Why some other companies don't perform - I don't know? They are silly for missing out on the business. Back to those cats and dogs (or cows) and hope the Focus Estate does the job, carrying all the pets around :). You also have a nice name! - Ling
---

Customer Letter: 1274 / 1523
James says...

Special deal on my SAAB 9-3 Sportwagon, excellent service and great communication. Will deal with Ling again in the future. Ling's staff are great, too. Great freebies, I'm hoping to get to China soon to spend all that free money! Excellent delivery from the dealer, no problems, good communication.

James Macmillan

Editor Note: You have a new SAAB Sportwagon at a great price, James! Hope you enjoy it along with your easter eggs up in Shetland! My God, you must have nose bleeds every day, being that far North. Thanks for kind words, it's great when customers are so happy. I'm particularly pleased you felt my communication was good, this is an area where I am world leader :) See you in a few years! - Ling
---

Customer Letter: 1270 / 1523
Vivien says...
Ling, everything went great with my new Audi A3. Service was superb, with no complaints. Well done!!! Excellent car delivery.

Vivien Cumming

Editor Note: Vivien, great to hear you are a happy bunny at Easter. These A3s are great cars for a cheap price. I'm really pleased you love your new car. - Ling
---

Customer Letter: 1234 / 1523
Scott says...

This is our third car ordered from Ling and as usual the customer service has been quick and excellent. I would highly recommend LINGsCARS and will keep using Ling for our fleet requirements. Good delivery on the SAAB, no problems to report.

Scott Allison

Editor Note: Scott, job done! Good customer on your 3rd car from me, next car I send you free mats! Each mat pack contains 4 mats, which means you will have one for each car - easy. How lovely it is to deal with you, Scott, and it's so easy to remember the name of someone who is called after the country he lives in :) - Ling
---

Customer Letter: 1220 / 1523
Gareth says...

Ling, my wife and I were very impressed with your service. Getting our car from you was a no-brainer. Monthly payments were half than if we bought the Honda Civic. We went to a dealer for a test drive, loved the car, then signed up with you. End to end in 3-weeks.

Your style is a refreshing change, very prompt at updates and answering questions. Love the LINGO system. I've already got family getting cars from you based on me raving about you. I look forward to getting my next car from you. Excellent delivery, Honda driver was very prompt and polite.

Gareth Hodgson

Editor Note: I withhold your address for security because you do important stuff for Australia. Gareth, so pleased - you sound like a happy bunny with your Civic. You should not take advantage of dealers' goodwill by using them as a test-drive facility (mmmmmpppfffff :). Poor souls. LINGO - thanks so much for the comments, I put a hell of a lot of work into that. Now, I am dealing with being flooded with your family :) Enjoy that Honda! - Ling
---

Customer Letter: 1218 / 1523
William says...

Stress free, straight forward transaction on my new Citroen C-Crosser, and nice Chinese sweets, too! I will be back in 23 months!! Excellent delivery, courteous and knowledgeable driver.

William Smith

Editor Note: Good, good. That's what I like, smooth, easy and fuss-free. You should see me paddling like a mental duck under the water, hahahahaha! Bloody motor industry never easy, BUT, I keep the stress away from super customers like you :) Enjoy the C-Crosser, Willy! - Ling
---

Customer Letter: 1207 / 1523
Mark says...

Very helpful and friendly. No problems answering my silly questions as a first time lease customer.

Your website is very "interesting" but actually works very well - especially the LINGO system.

As for the Honda Civic Type-R itself, it has a funky and comfortable interior, brilliant VTEC engine and massive boot. Huge grip, but the handling is rather inert. Not a true Type-R perhaps, but a grown up one. Excellent delivery, friendly and informative.

Mark Fisher

Editor Note: Mark, as you are a software developer, never mind the car - thanks so much for the comments about LINGO! These Type R's are more sensible than the previous model, but still look and go great. Thanks for the letter, you were a star customer - even a first timer! - Ling
---

Customer Letter: 1152 / 1523
John says...

I've been Linged! That is, carried through a first experience of renting a car of my choice by Ling Valentine, and made to feel a special customer. Wonderful to feel confidence in every part of the transaction from first enquiry until the prompt delivery of the car as requested.

The service from the dealer regarding supply of my Citroen C4 Picasso was fine. They seemed to sit on the paperwork for transferring my cherished plate to the car (it was actually the DVLA - Ling) which delayed my car a bit.

Good delivery. My Citroen is lovely, drives smoothly and will be economical on fuel, tax and insurance.

John Dougall

Editor Note: The delay was the DVLA, Jack, not the dealer. However, your C4 Picasso will certainly be economical on road tax as you get that for free! :) You were a superstar customer, and you sent me many videos, from your webcam. At one stage we were chatting via video back and forth, despite you are a bloody "silver" surfer. It was so cool! I'm so pleased you enjoyed the experience, you were lovely to deal with. Thanks. - Ling
---

Customer Letter: 1137 / 1523
Leigh says...

Good service, good website - quick response times - very impressed with car - will be coming back in 3 years time - liked the extras in the post too :). Once the date was finalised, delivery of my new Fiat Panda was very good.

Leigh Mckenna

Editor Note: Another Kung-Fu Panda! Nice to have good website comments from a freelance web designer/developer! Thanks so much. You were a superstar to deal with, Leigh. Hope you enjoy the Panda diesel! - Ling
---

Customer Letter: 1076 / 1523
Ross says...

This is my 3rd contract hire, first from Ling, and won't be the last. Very, very good. Delivered on time. She kept me updated at every stage. So happy I offered to marry her! Will try again in 2 years. Lol. Excellent delivery, very good, pleased to do business.

Ross Neilson

Editor Note: Hahahaha, why would I marry a butcher (and I am already married!)? You will smell of sausages :) Having said that, good butchers are quite rich and I would have good supply of belly pork. Hmmm..... So happy you love the Astra Sport Hatch. Mind the blood on the carpets! Lovely to deal with you, you are nutter. - Ling
---

Customer Letter: 1066 / 1523
Ashita says...


NEW MERCEDES SLK 200

Just a short note (adding to the 1,000s already posted online) to say a big, big thank you for delivering our new car to us. The lack of hassle, the speediness of response and the general all round happiness that surrounds you and your team actually makes changing a car fun instead of the horror story it usually is. A lot of "professional" dealerships could learn from you!

At least four different brokers told me that an SLK at the price you delivered was an impossible but clearly you were willing to go the extra mile. Will be back in 24 months to get another plus will be extolling the virtues of leasing from you to anyone who is willing to listen.

Ps. Thank you for the free lunch the Fuku noodles still crack me up every time I look at the packet

Ashita Waterston (Dr)

Editor Note: Ashita! Wow, fantastic letter, thanks. You have a damn cheap and damn nice Merc SLK. I will let everyone know with a cancerous tumor that you are the bees-knees to talk to. Make sure you keep your convertible roof in place in certain areas of Glasgow! Have a great time in the car! - Ling
---

Customer Letter: 1046 / 1523
Michael says...

Hi Ling.

Thanks for the excellent service you provided me. The car is fantastic and was delivered quicker than expected. Your friendly manner and wacky website really put me at ease and made the whole experience a pleasant one. The speed you answered every question I had was a breath of fresh air. Every promise made was kept. All be back in three years for my next car. Delivery was excellent, delivered on time by a very nice man. Best regards...

Michael Atkinson

Editor Note: Mick, what a strange job you have - you are an Aquaculture Marine Operative! Whatever that does... I hope you can squeeze all your aqualungs and flippers into your new Qashqai, and that you have a great time up in Scotland. Send me a nice fish. - Ling
---

Customer Letter: 1023 / 1523
Jens-Ulrich says...

Ling ist providing us a fantastic personalised service, her prices are very competitive. She and her staff were doing their atmost to provide the right car on short notice, just in time to go on our holidays. The website is cutting edge and the personal touch of dealing with her customers ensures that you don't want to use any other company again. My Zafira was supplied in time without any problems.

Jens-Ulrich Fischer

Editor Note: Achtung! Ulrich, you are a German, us bloody foreigners have to stick together :) Your Zafira was going to be a diesel but due to massive Diesel Particulate Filter problems on these diesel Zafira cars we changed it to a petrol at short notice. You noticed this on German and Austrian Opel Zafira message boards and forums, too. I would not recommend diesel Zafiras. I am so glad you were happy with the petrol one. Hope I met your efficiency standards, I know Germans are keen on doing it right, unlike the bloody French. I have to say you were a wonderful customer; I learned my English watching Dad's Army (really!) and you have burst my imagined German stereotype bubble. Captain Mainwaring is wrong. You are certainly NOT a stupid boy! :) - Ling
---
Search my letters page!

| | | |
| --- | --- | --- |
| From your area... | ...or from people... | ...or about a specific car! |
| | | |
You are viewing page 1 of 3 - go to page: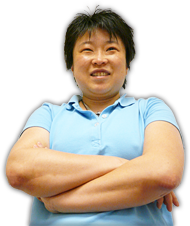 Online Service
Response Times
Quote > Proposal > Order > Delivery
74 CLIENTS IN 'PROPOSAL'
...LING REPLIES IN:
HRS : MINUTES sec
116 CLIENTS IN 'ORDER'
...LING REPLIES IN:
HRS : MINUTES sec
Customers use my secure LINGO management system.
Response times above based on last 4 hour period between
9am - 6pm, Mon to Fri -Ling

No Waiting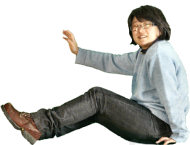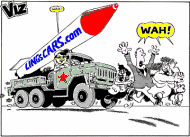 I am the Viz UK business ambassador!
Post me Ferrero-Rochers! Yum Yum!
Unlike most other internet car leasing sites, I publish all my contact information openly!
...so, you know who I am - Ling
THE UK's FAVOURITE
CAR LEASING WEBSITE!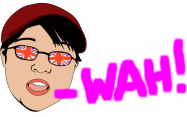 Boss: Ling Valentine MSc IoD
15 Riverside Studios
Newcastle Business Park
Newcastle upon Tyne, NE4 7YL
Tel 0191 460 9444
Fax 0870 486 1130
sales@LINGsCARS.com
I prefer email to phone - Ling
VAT No: 866 0241 30
Co Reg No: 6178634
Consumer Credit Licence: 663330
Data Protection No: Z1098490
Best Before: 17/08/2007