CUSTOMER LETTERS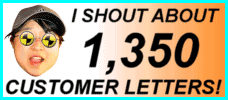 1522 LETTERS!
More customer letters than any other car sales site IN THE WHOLE WORLD! - Ling
You are viewing page 1 of 1 - go to page:
Search my letters page!

| | | |
| --- | --- | --- |
| From your area... | ...or from people... | ...or about a specific car! |
| | | |

Customer Letter: 1474 / 1522
Stephen says...

I can only say what a fantastic experience I got with Ling. The most efficient, brilliant, friendly service from Ling herself made the whole process a pleasure. The car arrived in perfect condition, so credit to the dealer, although I expect that as a minimum. Finally, I can only say to Ling, you may prefer manual gearboxes, but the DSG Automatic is FANTASTIC! All the best Ling.

Stephen

Editor Note: I have never delivered the DSG, but my Sister has ordered one of these Skoda Superb cars in China, with DSG. So, I wait to drive that car. The car is amazingly big inside and has a funny boot, eh. Hope you love it. Thanks for all the kind words, lovely to get letters like this! - Ling
---

Customer Letter: 1462 / 1522
Stephen says...

Excellent prices, brilliant service and love the way LingsCars communicated with us during the process of ordering the car. Didn't like the sweets very much though.

Stephen

Editor Note: Stephen, hahahaha, the sweets are for display purposes only. Not supposed to be eaten, they are just to make you feel good. I wish you would tell BMW UK about the service - they always persecute me by trying to stop me supplying their new cars. They even stop me showing pictures! You are a super repeat customer, thanks so much! - Ling
---

Customer Letter: 1360 / 1522
Ian says...

This is the first time I have leased a vehicle like this. Ling's website & service has made the process as smooth as possible. Ling and the team have been there for me every step of the way. The Lingo system is brilliant and response times have been excellent. I would recommend using Ling to anyone. The car is fantastic and just what I ordered. Thanks for all your help, guidance and support. Excellent delivery of my new A5 Coupe, first class service from supplying dealer.

Ian

Editor Note: Yes, as they say in Liverpool, your A5 was a "steal", hahahaha! You had extras including electric folding mirrors, 19 inch y spoke alloys, Audi music interface, GSM phone prep as standard. As a high-up in education, your comments on MY business are very welcome. Thanks so much, Ian! - Ling
---

Customer Letter: 1229 / 1522
Paul says...

Adjust your eyes to the crazy website and great deals come into focus!

The LINGO system is great. The clarity, speed and simplicity of the LINGO process are a joy.

To cap it all, I end up with a brand-new Peugeot 307CC in FULL LEATHER for less than the cost of a good night out, per month. Crackin'!

Paul

Editor Note: Paul, as you are a business process manager at Kelloggs, I will say, get too much sun and you will look a right Pop Tart in your new Pug CC, hahahahaha! What a deal on these cars! It is true, for £200/mth inc the VAT you have a fantastic bargain and half a cow free, as well. Fantastic. Leave the roof down in winter and you will end up looing like a Frostie, hehehee. You're Grrrrrrrrreat! HAHAHAHAHAHAHAHAHA! Really, you need a proper job! - Ling
---

Customer Letter: 1189 / 1522
Hayley says...

Couldn't fault the service provided at all. Ling kept me fully updated throughout the order of my new VW Eos and it was delivered on time. Excellent.

Hayley

Editor Note: Well, an unusual car. This Eos is like VW version of Megane CC and is very high quality, if a bit more expensive than the rest (VW always are). For anyone interested, Marketing Guru provide competitive data solutions for your consumer or business mailing lists, direct marketing and email list requirements. I give you hyperlink, Hayley, thanks for being a great customer! Now, just add sunshine for your convertible! - Ling
---

Customer Letter: 714 / 1522
John says...

Dear Ling, many thanks for your patience whilst I waited for my new Ford Mondeo. I was impressed by your professionalism and prompt replies to my many emails. I am thoroughly enjoying my new car and am looking forward to dealing with you again in three year's time. Many thanks.

John

Editor Note: Here we go, a Director of an Engineering company. John, it is people like you that I value the comments from, so much, as you will judge me against your own standards. Thanks for the lovely letter, it's great to hear you are enjoying your new Mondeo, a car much better than the image of the badge it wears. Have a great time driving it. The car took a while, due to the production being flat-out! - Ling
---

Customer Letter: 660 / 1522
Stuart says...

Thanks for all your help in getting me the lease on the Fiat Multipla, particularly overcoming the small problems I had with the finance. Only problem was the breakdown cover, which was for one year, not two years as indicated.

Stuart

Editor Note: Stuart, no problem, I was glad to assist with the finance. Multipla is an unusual car, but is very good at its job. The breakdown cover is exactly the same as the cover you get with a car, as if you had bought retail at full price, for cash. Fiat are skinflints, they only give one year. Not much I can do about that, sorry. Enjoy the car! - Ling
---

Customer Letter: 657 / 1522
John says...

Ling,

Just to let you know... the Mondeo has arrived! I am very happy... can't thank you enough for the work you did to get it here and the great customer service that you offer.

Am off to drive around in it, thanks again

John

Editor Note: John, as you are a Director of an engineering firm, I take your views very seriously. Thanks for such kind words. New shape Mondeo is a fantastic car. Look forward to talking to you again in 2-years. - Ling
---

Customer Letter: 482 / 1522
George says...

"Dear Ling,
YES! I have got the SAAB Convertible. Everything went smoothly collecting the car from the dealers.
I apologise for not having written to you sooner but I was away on business all last week and since then the weather has been amazing so we've been out visiting and enjoying the roof being down!!! The whole family have had nothing but a big grin on their faces since last week.

Thank you very much for your excellent service. I'll write a proper thank you letter over the next few days, but rest assured I am spreading the word about the Mighty Ling to everyone I meet."

George

Editor Note: Ed, you were so keen to get the bloody car, you drove to collect it, hehehe. So glad you are having the roof down, pleased you are happy with your new SAAB 9-3. You were quite lovely to deal with - Ling
---

Customer Letter: 479 / 1522
George says...
"Excellent marketing and fun website with very competitive prices. Ling, I think you are suffering on the customer service side because of your success. Time to take on extra help, perhaps? Overall, I am very pleased with my car. Service was first class but communication re delivery date was poor."

George

Editor Note: Kate, aaaaagh, we did have a nightmare with your Audi A3 delivery. The dealer was just so slow, in the end you chose to collect it yourself. These cars have a 12 week leadtime at the moment, I managed to get you a cancelled order sooner, but this meant I did not use my usual dealer and was out of control on the delivery. But at least you got your car in 7 weeks instead of 12! To me, that was a result even if it did not happen so smoothly, but a price worth paying :) - Ling
---

Customer Letter: 457 / 1522
George says...

"All together it was a very good service. Friendly man delivered the car on time and was very helpful. This MX-5 is my first lease car and I was kept up to date with the leasing progress by phone and email. I hope to do business with you again in the future."

George

Editor Note: George, you were so helpful when I needed stuff from you, and so quick on the email. If only all customers were so responsive as you :) Enjoy the bloody Mazda! - Ling
---

Customer Letter: 408 / 1522
Derek says...

"Hi Ling, my praise because you worked so well for me. And to be honest kept me going when things got tough (finance company were a nightmare to Derek - Ling). I love my new SAAB Convertible. Dealer excellent, sorted me out, can't fault them. This is the first time I have had a brand-new car after 20 years on the road. You have got my business for life. My message to the people out there? "Deal with Ling, she's the Real Thing"

Derek

Editor Note: Derek, got you a further £100 cheque and a full tank of fuel because SAAB got mixed up on the colour of your leather too, who cares, eh - you only fart on it, hehehe. Yes, this finance was tricky because your business is new-start, but with perseverance we got there. Thanks for my new motto, I've made a little pic to go with it! - Ling

Deal with Ling, she's the Real Thing! - Ling

---
Search my letters page!

| | | |
| --- | --- | --- |
| From your area... | ...or from people... | ...or about a specific car! |
| | | |
You are viewing page 1 of 1 - go to page: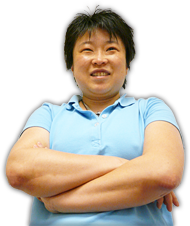 Online Service
Response Times
Quote > Proposal > Order > Delivery
81 CLIENTS IN 'PROPOSAL'
...LING REPLIES IN:
HRS : MINUTES sec
120 CLIENTS IN 'ORDER'
...LING REPLIES IN:
HRS : MINUTES sec
Customers use my secure LINGO management system.
Response times above based on last 4 hour period between
9am - 6pm, Mon to Fri -Ling

No Waiting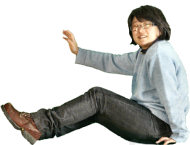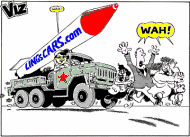 I am the Viz UK business ambassador!
Post me Ferrero-Rochers! Yum Yum!
Unlike most other internet car leasing sites, I publish all my contact information openly!
...so, you know who I am - Ling
THE UK's FAVOURITE
CAR LEASING WEBSITE!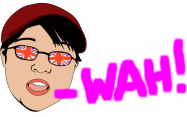 Boss: Ling Valentine MSc IoD
15 Riverside Studios
Newcastle Business Park
Newcastle upon Tyne, NE4 7YL
Tel 0191 460 9444
[email protected]
I prefer email to phone - Ling
VAT No: 866 0241 30
Co Reg No: 6178634
Consumer Credit Licence: 663330
Data Protection No: Z1098490
Best Before: 17/08/2007