CUSTOMER LETTERS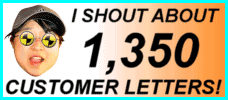 1523 LETTERS!
More customer letters than any other car sales site IN THE WHOLE WORLD! - Ling
You are viewing page 1 of 2 - go to page:
Search my letters page!

| | | |
| --- | --- | --- |
| From your area... | ...or from people... | ...or about a specific car! |
| | | |

Customer Letter: 1489 / 1523
Andrew says...

I simply cannot believe how easy leasing a car has been. In fact the most difficult part of the whole process was actually choosing a car that I wanted. There was so much choice!

I have never leased a car before and was rather pessimistic about leasing as I have always owned my car. One visit to LingsCars.com totally changed my mind as it listed all the costs, how it all worked and instant access to a member of staff who also were brilliant when I asked questions.

I am very happy with my new Qashqai and is the best decision I have ever made regarding cars as especially in this snowy weather the car is brilliant.

I can't ever see myself buying a car again; I just don't see the point. Especially with what Ling is offering. The customer service on the website is literally phenomenal and you know exactly where you stand all the time.

Thanks very much Ling.

Dealer Service – EXCELLENT, brilliant service. Thank you!

Andrew

Editor Note: What a long letter, lovely! You are a Programme Executive with the Prince's Trust, so you are an expert in excellence. I appreciate your comments. Thanks for that PHENOMENAL word, love it. Enjoy the bloody nice Qashqai, hope Charlie is impressed when he sees it! - Ling
---

Customer Letter: 1355 / 1523
Jayne says...

First car I have leased. I found the service very professional, Ling is great to deal with, great sense of humour!! The website and secure LINGO system for communication is "Boss"!! Cannot speak highly enough! Good delivery of my new C5.

Jayne

Editor Note: Jayne, you are Op Manager for a company in Carlisle and I am so happy to get good reports like this from someone who deals with day-to-day operations. It means I am doing something right!!! Have a great time in the C5, and welcome to the world of leasing! - Ling
---

Customer Letter: 1320 / 1523
Jayne says...

This was the first time I have had a car on contract hire and I was surprised how easy it was. I believe a lot of it was down to you. I can recommend you to anyone and have already done so. Many thanks. Good delivery. The CD installation let the dealer down, after 3 weeks I still don't have it fitted.

Jayne

Editor Note: Well, for the record, the supplier (today) said: "The company we use for CD players has let us down. He promised he could supply and fit the correct CD player but now he is saying he cannot and not phoning any of us back. Our parts department is ordering one from the factory which we will then go up and fit. I will give Mrs Wilson a call with an update. I did call Mr Wilson yesterday and explained what we were doing.". However, I am annoyed that it has to take this long for action, and the supplying Citroen dealer must take responsibility at an earlier stage. The dealer has been kicked. It is so important to give customers good service and it is always finance companies and dealers who let the side down. Soon, you will be able to blast out your CDs, Jayne! :) I must say, you do have a CD player in your car, just not the CD changer system. I would not allow you to have NO music :) Apart from that, thanks so much for the comments about my service. - Ling
---

Customer Letter: 1211 / 1523
Pamela says...

I have recently leased a new Mazda 3 from Ling and have found the experience excellent. The information and communication throughout the deal from the first initial enquiry through to delivery of the car was first class. The security measures within Ling's site on line give confidence in the use of it. I would recommend Ling to everyone looking to have a lease car without all the sales hassle. Excellent service and delivered on time.

Pamela

Editor Note: Wow! That is a hell of a nice letter about your Mazda 3 Takara! As you work as a Senior Admin in South Tyneside, I am very proud that you found my systems worked well. I give security the top priority. Thanks so much for the kind comments, this is what makes me happy at the end of the day. Enjoy the car, Pamela!!! - Ling
---

Customer Letter: 1108 / 1523
Lee says...
A few hiccups with my new Chrysler 300C but Ling always replied and got on with it within minutes. First class service and plenty of humour, thank you very much, wouldn't go anywhere else. I never dealt with the dealer, only Ling.

Lee

Editor Note: Lee, well, you should be glad you didn't deal with the dealer as these Chrysler dealers are not the best, and they caused the hiccups. At one stage they changed their mind on supply! But, you got a damn cheap car in the end and I'm so glad you enjoyed it. I am so pleased "The Car Warehouse" gets their director cars from me :). I have given you a hyperlink! - Ling
---

Customer Letter: 1027 / 1523
Steven says...

Great service as ever Ling.

Steven

Editor Note: Short letter writing competition WINNER! Save ink, save the environment :) Enjoy your Megane Sport Tourer, Steven. Matrix Intelligence is a UK designer and manufacturer of ruggedised digital CCTV video recorders. You specialise in mobile vehicle video recorders. You also supply niche covert surveillance recorders and undertake specialist projects to develop customised solutions. Hence the feeling I am being watched :). Despite very short letter, I give you hyperlink! - Ling
---

Customer Letter: 1026 / 1523
Peter says...

The only problem with leasing a vehicle via Lingscars is that you have to write one of these testimonials. There only so many times you can praise her!! And the service received. :) Nissan Qashqai delivered 1st thing - for a change. Good delivery.

Peter

Editor Note: Peter, you have had so many cars from me I have lost count! I always nag you to tell me how things went for you and this time I asked for more than 5 words :) You obliged - just, hahahaha! What a fantastic customer! Delivery time depends on how far away the supplier is, and most places far away from Stockton which is somewhere close to the end of the earth... Hehehe. - Ling
---

Customer Letter: 1012 / 1523
Gary says...

Good services and communications. Kept informed of progress at regular intervals. All information was accurate and precise. Car was delivered a few days later than first thought but this was no problem. Dealer service was and has been good. Will definitely buy next car from Ling. Good delivery.

Gary

Editor Note: Gaza, you have a bloody pub called The Blue Bell, so I will be calling in for a (free) drink next time I am in Stockton. What lovely weather in summer 2008 for an Astra Twintop! Glad you are a happy bunny. - Ling
---

Customer Letter: 1002 / 1523
Peter says...

Spot on every time! And no fee!!

Peter

Editor Note: Peter, short letter, hahaha. Maybe you get tired writing, you have had so many cars from me :)The Qashqai is a great car, hope it does good service for your business. - Ling
---

Customer Letter: 967 / 1523
Andrew says...

Cleveland Technology Group have used Ling to source cars for us several times, and her service has been reliable and fuss-free. Once you take her (albiet very attention-grabbing) marketing out of the equation, you are left with a perfectly good contract hire company which often proves to be very competitive.

Andrew

Editor Note: Yes, Andrew, you have had a Peugeot 807 and a Renault Scenic and now a Lexus IS. I'm so glad you think I give you a good service :). I can only say your company is great to deal with and look forward to your next email for a car. - Ling
---

Customer Letter: 848 / 1523
Peter says...




Great prices, great cars and great service. Good delivery.

Peter

Editor Note: Peter, I have supplied you with LOADS of cars. Hope the two Grande Puntos do a good job for you. I guess they will be full of mops and Flash. See you soon! - Ling
---

Customer Letter: 839 / 1523
Ahmed says...

Hello Ling. What can I say?

I am a repeat customer, this time a lovely Kia Picanto for my wife (last time a Kia Sorento) Your website is very informative, everything is clearly explained the whole process was very plain sailing. The sweets were lovely (really??? - Ling), I also enjoyed the Chinese seaweed. Delivery excellent, very courteous and professional.

Ahmed

Editor Note: Ahmed, you are a superstar to take two cars. Kia should be very pleased they have such a loyal customer! You have proved what a super customer you are, the least I could do was to feed you! Seaweed is very good for the brain, but be careful on the beaches near Billingham, you have a nuclear power station near there! - Ling
---

Customer Letter: 823 / 1523
Russell says...

This Mercedes CLK Coupe is the second car that I've leased from Ling. I am very happy to deal with her. Ling does her best to make customers feel welcome. The best thing Ling does is to call you straight back and she sorts out any problems or worries. I look forward to dealing with her over the next couple of years.

Russell

Editor Note: Hey, hey! Returning customers always welcome, Russell! Of course I return your calls :) You are too used to dealing with standard car dealers, even Mercedes dealers. They are not so hot, eh? Anyway, enjoy the damn CLK and I'll see you soon! - Ling
---

Customer Letter: 793 / 1523
Sarah says...

Ling, the Zafira is proving a great run-around, really useful as part of our vehicle fleet. Thanks for all your help! Excellent delivery, professional service and on-time!

Sarah

Editor Note: Sarah, this car follows the Nissan Navara you have just had from me. Thanks for being a super customer! I love the way the Zafira is just a "run-around", hehehe. Enjoy! - Ling
---

Customer Letter: 792 / 1523
Ahmed says...

After wasting 3 weeks waiting for a firm quote from a reputable company that advertises in the national press, I came across your site. You provided an excellent service, very friendly and professional, the sweets are lovely too! Best wishes for Christmas and the New Year! Excellent delivery of my new Kia Sorrento; prompt, helpful, professional.

Ahmed

Editor Note: Ahmed, thanks. You were super-duper customer. You prove that advertising in the national press does NOT guarantee you a good service. - Ling
---

Customer Letter: 737 / 1523
Glyn says...

Ling provides an excellent service with good communication. Dealings are open and honest. Will definitely consider another rental when this one expires. Keep up the good work!

Glyn

Editor Note: Glyn, well, there was a mix-up on your delivery date, sorry about that, I shouted at the dealer. However, you liked the service and you are pleased with your car! Great! - Ling
---

Customer Letter: 697 / 1523
Peter says...

"Does what she says on the tin". Good deals, good service, good variety, good delivery.

Peter

Editor Note: Peter, ANOTHER car for you, this time a Fiat Grande Punto! Keep it up :) I really enjoy to supply you. - Ling
---

Customer Letter: 695 / 1523
Sarah says...

Ling has been a very attentive and helpful supplier, I cannot fault her service, we will certainly be referring future vehicle requirements to her! Excellent delivery of our Nissan Navara.

Sarah

Editor Note: Sarah, well, so glad to be able to deliver this Navara, to be followed shortly by a Zafira you have on order with me. Thanks for being so good to me and so efficient with the paperwork - it helps :) - Ling
---

Customer Letter: 693 / 1523
Peter says...

Prompt, reliable service and good prices. What we've come to expect. Good delivery.

Peter

Editor Note: Peter, you are a great repeat customer. Now you have a new Skoda Fabia - a great new small car. Don't let me stop you doing the dusting, hehehe, as you keep Stockton clean. - Ling
---

Customer Letter: 687 / 1523
Ray says...

It is such a refreshing change to deal with a company who seems to care, and are pretty competitive to boot! Excellent delivery of my BMW 3-series Coupe, good communication.

Ray

Editor Note: Ray, well, you have a damn cheap BMW 320i Coupe complete with leather seats! Hope you have a great time and enjoy driving it. Thanks for being such a sweet customer, a pleasure to deal with you :) - Ling
---

Customer Letter: 659 / 1523
Ahmed says...

Hello Ling

Many thanks for the Sorento, delivery person was very professional and helpful , I took your advice and tips about checking car etc.

This must the easiest way for getting a new car with very little outlay. cannot recommend you highly enough, one of my colleagues at work is already tempted and is checking your site.

Ahmed

Editor Note: Wow, thanks for referring me, Omar. I am really happy to be delivering these Kias, they are great cars, there is much discussion about them taking much more market share in the future. Hope you enjoy driving it. - Ling
---

Customer Letter: 488 / 1523
Angela says...

"My new VW Golf is fine, service including delivery was good. A set of floor mats would be a nice touch. That little bit extra sets you apart."

Angela

Editor Note: Angela, this is the fourth car I have supplied now to Teesside Electrical. Previously you've had a Primera, a Ford Focus and a Citroen Dispatch van. You know if I cost mats in, the rental would increase. Some finance companies I use do supply them after delivery, others don't. Halfords do them at £9.99 and it makes sense to me to get cheap ones, after all, only your shoes notice :). Thanks for being such a lovely customer! - Ling
---

Customer Letter: 461 / 1523
Neil says...

"Car was delivered last Thursday as arranged. Great fun! I can't believe how easy it all was. Thank you for your assistance. Will be back in touch when our other car needs replacing."

Neil

Editor Note: Ha! You live in Stockton which is a dodgy area to have an MX5, but you reckon it will survive, Neil. Maybe I'll see you whizzing around, I am often in that area playing ping pong with my club - Ling
---

Customer Letter: 425 / 1523
Ian says...

"After searching with Lexus dealers and other suppliers, I emailed Ling. I thought "no way can this Chinese woman beat all these other proper companies". I really thought I shouldn't bother.

However, I did. And what happened? Online - instantly - Ling told me a price I couldn't believe and she got a DIFFERENT Lexus dealer to deliver my new car the instant I signed the documents. Less than 1 week later I was sitting in my new car and I paid the lowest monthly rental in the UK. Just amazing. How on earth can Ling do it?

I was a bit taken aback at the "what you want?" approach after being schmoozed by Lexus dealers, but as Ling told me, she treats all cars like cans of beans - no status hang ups. But her service is outstanding. Well done, Ling!"

Ian

Editor Note: Nice letter, thanks Ian. I must say that this delivery was fast because of an extraordinary Lexus dealer. He is the best I have found. I cannot always do things this fast, this was unusual. But why get stuck up on brands? It is only a badge and bloody Japanese as well! Anyway, another customer bites the dust, so glad you are happy with your Lexus IS220D SE, Ian! - Ling
---

Customer Letter: 337 / 1523
Mark says...

"Hi Ling,

Thanks for making the whole system of leasing a car so easy. I have never leased a car before, but now I can see the advantages. I will definitely be back for a new car in two years. Hurray!, for the little company!!! Dealer was excellent, they delivered the car very early so I did not have to wait!"

P.S. Stockton is not too bad, my house is nice!! haha."

Mark

Editor Note: Oooops, I probably made some offhand comment to Mark about Stockton being full of drug-dealers and council houses. Never mind, I'm sure there is a nice street or two. Hope you like the SAAB 9-3, Mark, I had one for 4 months last year and it was very nice car, except for bloody handbrake trapping my small fingers - Ling
---
Search my letters page!

| | | |
| --- | --- | --- |
| From your area... | ...or from people... | ...or about a specific car! |
| | | |
You are viewing page 1 of 2 - go to page: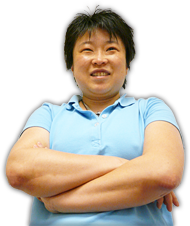 Online Service
Response Times
Quote > Proposal > Order > Delivery
85 CLIENTS IN 'PROPOSAL'
...LING REPLIES IN:
HRS : MINUTES sec
84 CLIENTS IN 'ORDER'
...LING REPLIES IN:
HRS : MINUTES sec
Customers use my secure LINGO management system.
Response times above based on last 4 hour period between
9am - 6pm, Mon to Fri -Ling

No Waiting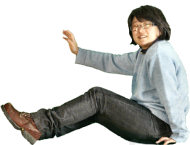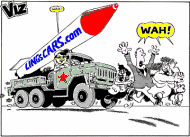 I am the Viz UK business ambassador!
Post me Ferrero-Rochers! Yum Yum!
Unlike most other internet car leasing sites, I publish all my contact information openly!
...so, you know who I am - Ling
THE UK's FAVOURITE
CAR LEASING WEBSITE!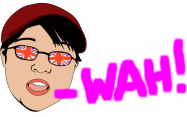 Boss: Ling Valentine MSc IoD
15 Riverside Studios
Newcastle Business Park
Newcastle upon Tyne, NE4 7YL
Tel 0191 460 9444
sales@LINGsCARS.com
I prefer email to phone - Ling
VAT No: 866 0241 30
Co Reg No: 6178634
Consumer Credit Licence: 663330
Data Protection No: Z1098490
Best Before: 17/08/2007