CUSTOMER LETTERS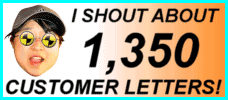 1523 LETTERS!
More customer letters than any other car sales site IN THE WHOLE WORLD! - Ling
You are viewing page 1 of 1 - go to page:
Search my letters page!

| | | |
| --- | --- | --- |
| From your area... | ...or from people... | ...or about a specific car! |
| | | |

Customer Letter: 1447 / 1523
Caroline says...

The service, understanding and knowledge LINGsCARS offer their clients is top notch. From visiting the website to taking delivery of my new Nissan Qashqai, my experience was a great one. Just really easy, extremely efficient and very helpful, truly unique, I would say and fun.

The website is fantastic. It was brilliant and made my life much easier, being able to share documents and progress with my husband who was thousands of miles away. I've tried hard to think of areas you could improve or any constructive criticism but I really can't think of any at all. Keep up the great work, I recommend you to everyone!

Delivery excellent and a very nice, helpful, considerate delivery man.

Caroline

Editor Note: Caroline, well, thanks. Read David's letter (below) about his Audi and you will see part of the delivery service is down to the manufacturer. Even so, it is a very kind letter you write, thanks. Super customer and we had a super chat online. I particularly like the fact that your husband could join in from abroad on LINGO. No other leasing company (or UK car sales company or dealer) enables this, and I take advantage of it myself by doing tons of work at Christmas, from my mum and dad's house in China. Great, eh? Glad you are so happy with the process and the Qashqai! - Ling
---

Customer Letter: 1410 / 1523
Kevan says...

Ling's as mad as a box of frogs but gets the job done! This is the second time I have used her service and it was very smooth, always kept informed by her excellent LINGO online communication system and have recommended her service to my clients. Only negative is I didn't like some of the sweets she sent LOL! Excellent delivery of my new Citroen C5.

Kevan

Editor Note: Kevan, I have never seen a box of frogs, but boiled in chilli oil or barbecued, frogs are very delicious animals. You are a great multiple renting customer and I look forward to seeing you back AGAIN in a couple of years! Enjoy the C5! LOL indeed... the sweets are collectors items, not designed to be eaten, nit! Hahaha! - Ling
---

Customer Letter: 1349 / 1523
Thaneswary says...

It was a great pleasure leasing a car from Ling. For somebody who doesn't like paperwork and doesn't know how to go about leasing a car, Ling made it all very easy for me. Step by Step instruction and I could ask any or shall we say many silly question and got an answer for them all. I would recommend her to anybody. Thank you so much for all your patience and help. Excellent delivery, pleased at how easy everything was.

Thaneswary

Editor Note: Great!!! Thanes, you were a superstar lovely customer. And your Fiesta was not delayed by Ford, a small miracle lately. Glad I could help and none of your questions were silly - it's just that with a big thing like a car, it is better to have every question answered so you are happy. Thanks again! - Ling
---

Customer Letter: 1331 / 1523
Joanne says...

I'm loving my Ford Focus Coupe Cabriolet! I was very happy with the personal service from you and I think the Lingo system is great. I was very impressed with the fast response to any query I had. I will definitely recommend you. Good delivery, car was nice and clean on delivery.

Joanne

Editor Note: Unfortunately, the summer of 2009 has not been very sunny so far, Jo, so you will have to use the sun lamps if you want a tan, not your Focus CC! Glad you like the service. The sun will shine on you eventually! - Ling
---

Customer Letter: 1325 / 1523
Andrew says...

Couldn't have been easier! Website excellent, correspondence excellent and car excellent!! Delivery of my Citroen C5 was very good, on time and polite.

Andrew

Editor Note: Thanks so much, Andrew. What a nice letter! It is true it is very easy to spend lots of money with me - good job your C5 was so cheap! - Ling
---

Customer Letter: 1254 / 1523
Andrew says...

LINGsCARS: The process was methodical and straight forward. I have no hesitation in recommending Ling to anyone. Thanks!

Good delivery, Peugeot 307CC was fine, but dirty. Only one key delivered with the car.

Andrew

Editor Note: Yes... Andy, I withhold your address as you are police officer, for your security. Only one key is a problem with these cars - but as it is just a year contract and they are top of range leather etc, I thought it was a price worth paying. Finance company prefer to retain the second key. They will release it, if demanded. Car was dirty due to mid-winter delivery, sometimes this cannot be avoided, but... the dealers could do better on this. Glad you are happy to recommend me :) - Ling
---

Customer Letter: 1106 / 1523
Ian says...

Ling the dragon slayer - Brilliant! I was already contemplating using you for my next car but when my old Renault chewed up its second timing belt, destroyed the engine and finally died, I had to act fast. Ling, you came to my rescue! My old car died on the 26th September. We had confirmation from garage on 27th and made first call to LINGsCARS on 1st October. You and your staff were fantastic. You offered a great deal on a new Citroen C5 and following a few phone calls and contracts via your Lingo site I was set to be the proud driver of a new car. Through your magnificent service I drove the C5 off the forecourt on the 10th October – 15 days from start to finish! Amazing!

With your groundwork to prepare, the staff at Dutrton Foreshaw could not have been more helpful or supportive - even threw in a tank of petrol as I collected the car instead of having to wait for delivery. Excellent dealer. A fantastic service all round. Thanks, Ling!

Ian

Editor Note: Errr, wow! You are a bloody fireman and I have lots of fireman customers, so I hope you pass my name around, Fenny! Greater Manchester can sleep[ safe in their beds with you in charge! Thanks for lovely letter. Enjoy the C5. - Ling
---

Customer Letter: 1057 / 1523
Asif says...

The whole Ling experience was very positive. Overall service level excellent – good communication – transparent information and highly responsive. Pricing was as advertised – very competitive (unlike many other who advertise deals that do not exist). Secure transactions without a crazy amount of paperwork. Highly recommend! Prompt delivery of my Vauxhall Astra Sport Hatch - I would have said excellent if the roof had been cleaned properly.

Asif

Editor Note: Hahahaha, a dirty roof! Idiot dealers spoil things for the sake of a 2-miute wash. Thay are terrible to deliver with a dirty roof, even if it is not the end of the World. Great to deal with you, Azif, as you are MD of a medical communication company, I appreciate your comments. Have a great time in the Astra! - Ling
---

Customer Letter: 971 / 1523
Steve says...

The car is superb and the service you have provided is superb also. It has been plain sailing from the start and quite fast. The car was delivered on time by a nice chap from Birmingham. I particularly liked the level of communication information you provided via e-mails/letters and would recommend you to everyone I know. Many thanks. Excellent delivery.

Steve

Editor Note: Steve, that's great. Congratulations on the new baby for you and Liz. You had better get fitting the child seats :) Thanks for being a lovely customer. - Ling
---

Customer Letter: 961 / 1523
Sam says...

Excellent service, fast, efficient and does what it says on the tin! A very satisfied customer. Excellent delivery.

Sam

Editor Note: Sam, everyone is pleased with these Qashqais. It says "Made in China" on my tin, heheheh. Thanks for letter! - Ling
---

Customer Letter: 930 / 1523
Steve says...

Dealing with Ling is very easy - you simply do what you are told and everything happens around you! However, I now worry for my sister. She has adopted two baby girls from China and it scares me that they may turn out as mental as "The Ling'ster"!

ps. Can I have my free lunch now?

Steve

Editor Note: Hahahaha, oooops! Yes, they may turn out like me, but hopefully they will not. How brilliant is your sister, to do such a thing? Great. I'm glad you were a good boy Steve, obeying all my commands. You are now posing around in your new SAAB Convertible waiting for the summer so you can get your roof down and impress your mates. I give you hyperlink for your aircon business. Airconwarehouse.com was formed as the direct air conditioning sales division of the commercial air conditioning contracting company you founded in 1977. As everyone can imagine, having been in the air conditioning business for over 30 years, you know a thing or two about air conditioning! How ironic you simply lower your roof in your new car when you need aircon! :) - Ling
---

Customer Letter: 782 / 1523
Ian says...

Service and communication was excellent, Ling gave me confidence in this 'new' way of acquiring a car. Citroen C-Crosser feels solid and does what is says on the tin. Extra seats fine if you move the middle row forward. Cruises the motorways well and drives over soft ground confidently without chewing up the grass. Excellent delivery, by two extremely pleasant gents - like friends dropping a present off to me. Book me another on in 2 years time.

Ian

Editor Note: Ian, thanks for the mini-road-test :) Yep, nice car... so happy you were pleased with my service!! - Ling
---

Customer Letter: 690 / 1523
Michael says...

I waited a while for my Audi A4 Cabriolet and was getting frustrated. There was then a problem (with production capacity at Audi - Ling) and my 1st choice never arrived. I thought "here we go" another flaky fly by night with all the talk but no product. In the end, Ling sourced me a new car and at a good price, and I was absolutely delighted. Excellent delivery.

Michael

Editor Note: Michael, you are director of a publishing company and I did my best for you, as I do for everyone. Audi have had massive capacity problems this year, and in the end I gave you my own production slot. This meant my own A4 Cabriolet was delayed - I ordered it in March 2007, it arrived to me in September 2007. So, I am glad I rescued your car order. I cannot control factory production... an Audi dealer I visited did not even have an A4 Cabriolet on their site, so bad was the supply. Glad you were happy in the end :) I cannot do miracles, I am Chinese not Catholic, but I am glad to do my best for you. - Ling
---

Customer Letter: 614 / 1523
Kevan says...

I did a lot of research into a number of leasing companies before deciding on Ling. Certainly she has one of the most competitively priced websites I could find! The application process was straightforward with no problems. Good service standards from Ling, shame the same couldn't be said for the manufacturer (and dealer) delivering the car.

Kevan

Editor Note: Yes, Kevan... this is a Vauxhall. I would say I have more problems over delivery and standards of Vauxhall cars than any others. You pointed out that you didn't think your car had been prepared properly, well, I agree! I have had massive complaints to Vauxhall, but nobody seems to care. The dealers just cannot get to the standards of others. What a shame. The only thing I will say is that you have rented a cheap new car, the deal was good, 150bhp for £189+VAT - but this is no consolation for the bad manufacturer service. - Ling
---

Customer Letter: 606 / 1523
Tony says...

Ling makes it easy. Ling makes it fun. The service from end-to-end was simple, easy to follow, and it worked. Excellent delivery of my new SAAB 9-3 Convertible, I couldn't fault the service. Highly recommended, will use again!

Tony

Editor Note: Well, Tony, it was such a simple operation to get you a car. You made it very easy by providing great paperwork and we emailed each other very fast, eh? As you are an IT Manager, that's no wonder. Enjoy the Convertible, just sorry about the 2007 weather! - Ling
---

Customer Letter: 591 / 1523
James says...

I have leased many car and dealt with various leasing companies, but none have made the process as easy as Ling. Exceptional service and a great personality. Dealer was excellent too. A real pleasure to work with!!!

James

Editor Note: James, my God, a really nice letter, thanks. Although it is taking about 16 weeks for these Q7s to come through from the Audi factory, you were very patient and in the end got a very cheap Audi - real heavy metal car, eh? - Ling
---

Customer Letter: 354 / 1523
Stephen says...

"It's the first time we've ever leased and we were a bit scared at first.

Ling put us at ease from the start with her efficient and friendly manner. Because we were first timers, we had lots of what must have seemed like obvious or silly questions, but Ling's patience with us didn't falter.

She always replied the same day, usually within minutes. The experience was so smooth, and we have already got our second car (new Mini Cooper) through Ling. We will definitely come back at the end of the lease time as long as the prices are right, which we are sure they probably will be. The dealer was excellent. No negatives. Thanks, Ling!"

Stephen

Editor Note: Stephen, woooo-hoooo I didn't realise you were scared! Maybe my picture frightened you. Enjoy Mini Cooper! - Ling
---

Customer Letter: 176 / 1523
William says...

A very entertaining web site, no nonsense but it tells you exactly what you need to know. A top quality service, I couldn't find any Chinks (sorry!) at all. Will definitely use Ling again!

William

Editor Note: William, glad you enjoy your new Mazda MX-5. Hehehe, Chink joke quite funny - for a hairdresser (MX-5) called Willy living in area with many sheep (no offence)! - Ling
---
Search my letters page!

| | | |
| --- | --- | --- |
| From your area... | ...or from people... | ...or about a specific car! |
| | | |
You are viewing page 1 of 1 - go to page: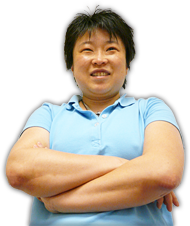 Online Service
Response Times
Quote > Proposal > Order > Delivery
82 CLIENTS IN 'PROPOSAL'
...LING REPLIES IN:
HRS : MINUTES sec
104 CLIENTS IN 'ORDER'
...LING REPLIES IN:
HRS : MINUTES sec
Customers use my secure LINGO management system.
Response times above based on last 4 hour period between
9am - 6pm, Mon to Fri -Ling

No Waiting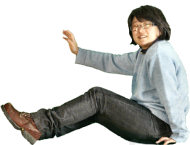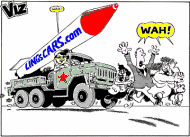 I am the Viz UK business ambassador!
Post me Ferrero-Rochers! Yum Yum!
Unlike most other internet car leasing sites, I publish all my contact information openly!
...so, you know who I am - Ling
THE UK's FAVOURITE
CAR LEASING WEBSITE!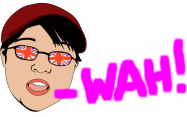 Boss: Ling Valentine MSc IoD
15 Riverside Studios
Newcastle Business Park
Newcastle upon Tyne, NE4 7YL
Tel 0191 460 9444
[email protected]
I prefer email to phone - Ling
VAT No: 866 0241 30
Co Reg No: 6178634
Consumer Credit Licence: 663330
Data Protection No: Z1098490
Best Before: 17/08/2007