CUSTOMER LETTERS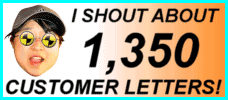 1522 LETTERS!
More customer letters than any other car sales site IN THE WHOLE WORLD! - Ling
You are viewing page 1 of 1 - go to page:
Search my letters page!

| | | |
| --- | --- | --- |
| From your area... | ...or from people... | ...or about a specific car! |
| | | |

Customer Letter: 1419 / 1522
Ben says...

Very pleased with all aspects of the delivery of my Berlingo and transaction. I Have more workload in the vehicle having taken on a bigger area in London and Essex; I will exceed stated 15k mileage, is there any way I can adjust/amend without penalty?

Ben

Editor Note: Yes, Ben... you can adjust the mileage without penalty - you will simply pay a higher rate for more miles, pro-rata. Hope the Berlingo is doing a good job, these new Citroen vans are real bargains. - Ling
---

Customer Letter: 1417 / 1522
Sue says...

Very efficient and Ling gave good advice, quick responses to questions. A very good service, highly recommended. Excellent delivery.

Sue

Editor Note: From a Royal Mail manager this is praise indeed, as I know you battle to improve your own service. So you appreciate some of the difficulties :) Glad you were impressed getting the new Fiesta. Thanks! - Ling
---

Customer Letter: 1280 / 1522
Gurpreet says...

Ling, you and your team were brilliant with my new Honda Civic! I will lease with you again when the time comes. Thanks for being so patient with me, those late night questions an your live chat did help me and helped annoy you! Thank you again and I hope to talk to you soon.

Gurpreet

Editor Note: Gurpreet, you were on that bloody chat every night at about 11pm :) We must have had about 30 live chats. You were very excited about getting your new Civic, I tried to speed it up as much as possible. I missed Newsnight for a whole 2 weeks, talking to you :) Every time I logged on - PING - up popped Gurpreet, hahaha! You are a very naughty Sikh, you cut your hair and I was disappointed not to see a bloody turban on your driving licence photo. However, not every Muslim customer has a beard or burkha either, so I will let you off. However, now you have a really nice shiny new Civic in beautiful Alabaster Silver, and you seem to love it! Talk soon, I will never take my teeth out of you, now. - Ling
---

Customer Letter: 941 / 1522
Mike says...

Don't be put off or fooled by the funny and busy website. Behind this image is some very honest and sound advice on leasing and the options available.

I found the Citroen C4 Picasso I wanted at a very competitive price and the service, from my personal experience, was exceptional. The whole process was efficient and smooth with good security and quality control. It took just five weeks to complete and my shiny new car was delivered on time as agreed. Thoroughly recommended.

Excellent delivery, everything went to plan, the car was well prepared.

Mike

Editor Note: Mike, you are a local Government business manager. So, your kind words mean a lot to me. It is a very good analysis. My main thought is to let people have fun - getting a car should be fun! But also, the process needs to be perfectly managed and I try to do that. Sometimes I am let down by suppliers. But my Citroen suppliers are very good, so I get good results. Thaks for letter, enjoy the Picasso! - Ling
---

Customer Letter: 925 / 1522
Paul says...

This was the second time I have used Ling to lease a car. Both times, the service was very professional and above all Ling was a pleasure to deal with and HONEST.

Ling won't brown nose you like other companies. She tells you the way it is with no bullshit. Hopefully, I'll be able to use her again for our third lease vehicle!

The delivery was professional and on time. Great. Thanks Ling. The Honda Civic Type-R is going great. Sorry about the delay for the letter!

Paul

Editor Note: Paul, no problem. It's only a letter. Far more important is the car being on time. I'm glad you tell people I don't bullshit. Some customers find the truth uncomfortable,. as sometimes there are delays in getting cars, etc, but as you are in the trade you appreciate the honesty. Thanks for being such a brill customer. Enjoy the fast Honda! - Ling
---

Customer Letter: 773 / 1522
Suzanne says...

I received a great service from LINGsCARS. She replied quickly to all emails and gave me enough information to make an informed decision. Excellent delivery, helpful and professional.

Ling - I will be back in two years, without a doubt.

Suzanne

Editor Note: Sue, well, you got a lovely pearl black Clio :) Hope you have a great time driving in Essex and hope it does not clash with the white trainers. You are a Production Control Manager for Royal Mail, please give them a kick and tell them - "no more strikes!" :) - Ling
---

Customer Letter: 586 / 1522
David says...

Hi Ling

Sorry it's taken me so long to email my thanks to you but have been away on business. We love our new Mitsubishi Outlander and are very impressed with your service with no qualms of recommending your company to others.

David

Editor Note: David, thanks for your note. Your Mitsu Outlander was very painless, a nice easy delivery for me. Thanks for being a lovely customer. - Ling
---

Customer Letter: 209 / 1522
Michael says...

What can I say?

Web site: There's nothing like it anywhere else.

Email or phone call: Answered promptly.

Car Delivered: As promised and on time.

From beginning to end it was a painless exercise. And the car, a Mazda RX8, is fantastic. Thanks Ling, it was a pleasant surprise to receive such great service. The car was prepared and delivered first class. See you in 2 years for the next car. Have recommend you to my friends.

Michael

Editor Note: Michael, I am so pleased you like Mazda RX8, and I hope Mazda UK Managing Director reads this letter as he has been a complete asshole to me, trying to stop me selling Mazdas. I have many, many happy Mazda customers, so why this MD (trumped up employee of Japanese - BLOODY JAPANESE, WHAT AN INSULT TO ME - subsidiary) tries to crush me, I don't know. Radiation from cars built in Hiroshima must have affected his brain. Thanks for nice letter to me, glad I can rely on sweet customers like you to support me! - Ling
---

Customer Letter: 173 / 1522
Sheri says...
Hello, I am not sure whether you are the company that I should be sending this to, but we have a large debt owing to us for £4565.65 invoices issued for Quay Rent on vehicles from Cyprus.

I have rung your company today and have spoken to an extremely rude person, and I don't appreciate being sworn at with such disgusting language down the telephone, perhaps you should try teaching her some manners. If you deal with people like this on a regular basis, I would be surprised that you had any business at all.

We would appreciate your reply as to whether these charges are for you or for another company. Due to such a large amount of money, we are now very concerned that we are going to be paid.

Sheri

Editor Note: For fuck's sake!!! Who the fuck you think I am??? £4,500!!! Wah! This not me, you Inchcape credit control woman! You rang me 2 times going on and on and on demanding this money even I told you first time, not me. Then you stupid to send me fax, so I publish! Everyone see your company Inchcape stupid, now. Why you think I deal with Cyprus? I bloody damn Chinese person. If dock charges from Shanghai, maybe I understand your mistake. You see in letter 3 above this, customer makes joke about Chink, not greasy half Greek/Turk (no offence)!! Yes I swear at you; I am boss, I can swear at anyone, especially people ask me for £4,500 that is not my debt!! I have NO debts. NONE! How fantastically stupid is your company not to know who owes you money! Who it is, I'm not sure; but it's not me! - Ling
---
Search my letters page!

| | | |
| --- | --- | --- |
| From your area... | ...or from people... | ...or about a specific car! |
| | | |
You are viewing page 1 of 1 - go to page: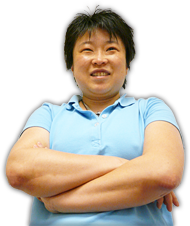 Online Service
Response Times
Quote > Proposal > Order > Delivery
76 CLIENTS IN 'PROPOSAL'
...LING REPLIES IN:
HRS : MINUTES sec
113 CLIENTS IN 'ORDER'
...LING REPLIES IN:
HRS : MINUTES sec
Customers use my secure LINGO management system.
Response times above based on last 4 hour period between
9am - 6pm, Mon to Fri -Ling

No Waiting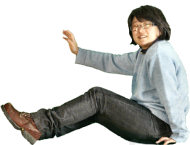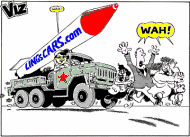 I am the Viz UK business ambassador!
Post me Ferrero-Rochers! Yum Yum!
Unlike most other internet car leasing sites, I publish all my contact information openly!
...so, you know who I am - Ling
THE UK's FAVOURITE
CAR LEASING WEBSITE!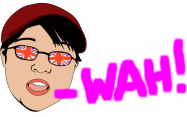 Boss: Ling Valentine MSc IoD
15 Riverside Studios
Newcastle Business Park
Newcastle upon Tyne, NE4 7YL
Tel 0191 460 9444
[email protected]
I prefer email to phone - Ling
VAT No: 866 0241 30
Co Reg No: 6178634
Consumer Credit Licence: 663330
Data Protection No: Z1098490
Best Before: 17/08/2007