CUSTOMER LETTERS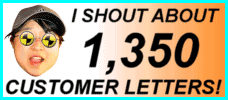 1522 LETTERS!
More customer letters than any other car sales site IN THE WHOLE WORLD! - Ling
You are viewing page 1 of 1 - go to page:
Search my letters page!

| | | |
| --- | --- | --- |
| From your area... | ...or from people... | ...or about a specific car! |
| | | |

Customer Letter: 1404 / 1522
Karen says...

Ling and her website are barking mad but don't be fooled. She is an astute business woman who always puts her customers first. Fantastic deal on the car and even though the car arrived with a slight problem- Ling kicked arse!! And sorted it. I have already recommended to several friends.

Problems with car on delivery but rectified promptly.

Karen

Editor Note: Yes Karen, there were blemishes under the paint (due to Ford factory). Also, the spare key did not work. I immediately got the supplying dealer to rectify. They said:

As explained in our telephone call, we will be dropping off a Fiesta loan car by transporter (between 9am and 1pm) and collecting your Fiesta to inspect and rectify the paint work issue.

The supplying dealer did this quickly and also mended the un-coded key. I went mental that a car was delivered in this condition, and the Ford dealer was very apologetic. Often the cars are delivered from PDI depots withut visiting the dealer and this may have been the case. But, it is never acceptable, so I detail this so that other customers can see how things always get put right, fast, if there is a problem.

So pleased that you were happy overall and that it didn't spoil your new car experience :) That you have recommended me, speaks loudly. Thanks so much, Karen. Good result (even though it should never have happened). - Ling
---

Customer Letter: 1357 / 1522
Huw says...

Just like the compare the meercat advert- Simples!! No complaints what so ever. Ling emailed when she said she would, Lingo'd when said, and replied when she said and always in a timely manner. Honda Civic delivered with no problems and exactly as advertised. If only life was this simple and neat and delivered what was promised, then the world would be a far nicer place. Excellent delivery. Thank you.


Huw

Editor Note: Hahahaha, no doubt I will get a complaining from Compare the Meercat about that pic, but hey! - customer mentioned it, not me!!! :) Meercat is a delicious animal and when it comes to car leasing I eat it for breakfast. As you work for an aerospace company, Honda Civic is suitable because it looks like Dan-Dare with that grille and headlamps. So happy about providing a good service, always a pleasure to deal with professional experts like you, Huw :) - Ling
---

Customer Letter: 1304 / 1522
John says...

Hi Ling, very happy with the CRV - thank you. The whole process went very smoothly and everything happened when supposed to. The website works very well with the Lingo area keeping you informed. That must have taken a lot of time and effort to get that right! Would definitely recommend you to others. Thanks very much. My Honda CR-V arrived spot on time delivered by a pleasant driver.

John

Editor Note: John, thanks for the letter. Yes, the LINGO system has taken over a year to make work this well, I am developing it with more features. People reading this will not know what we are talking about but it is my unique customer contact system - it works really well. Glad you are so happy with everything. Enjoy the bloody CR-V, this new model is just lovely car. - Ling
---

Customer Letter: 783 / 1522
Raymond says...

Would use LingsCars again and would recommend her to my friends. The whole process from start to finish was painless. Excellent delivery. Ling does deliver. Merry Christmas.

Raymond

Editor Note: Merry Christmas to you, too, Ray! Bit strange if someone is reading this in July :) Thanks for letter, comments always welcome! - Ling
---

Customer Letter: 733 / 1522
Paul says...

Hi Ling, great car and smooth transaction. Everything went as scheduled. Good delivery. We are very pleased! We will certainly use your services again. thanks.

Paul

Editor Note: Fiestas are really popular small cars, this latest model is really good. People tend to ignore them, but they have plenty of equipment and drive really well. Glad you were pleased with the deal, the car and the way it was dealt with. See you in 3-years! - Ling
---

Customer Letter: 626 / 1522
Steve says...

Ling, I've got to say you were not my first choice to hire a Mitsubishi L200 from. My local Mitsubishi dealer fought hard for the deal - this will be my third L200 - but he had too many troops to feed and couldn't believe the price quoted until I introduced him to your website.

How easy it was from printing the forms to taking delivery of the pick-up - on time and clean and to specification. Long live the small business. I would back you any day (for 50%)!!!

Steve

Editor Note: Steve... you also demanded a free lunch from me! You drive a bloody hard bargain, hehehe. Poor Mitsu dealer, they always refuse to learn to cut their overheads, eh? Why do they think customers like you should be paying for their heat, light, staff and fancy showrooms? Keep those L200 orders coming! :) - Ling
---

Customer Letter: 400 / 1522
Paul says...

"Simple, easy to use website. Good communication. We are on our second car from Ling."

Paul

Editor Note: Hello, Paul! You are Renault-man! You have had a Megane CC and now a Megane Hatch. Nice to have returning customers, you really put my critics in Automotive Management forum in their place when they say my business model cannot succeed. Up their ass... eh, Paul? Thanks - Ling
---

Customer Letter: 255 / 1522
James says...

Hello Ling,

Just want to say it's been a pleasure doing business with you, Ling. The service from yourselves and the BMW dealer you use has been fantastic. Delivery was prompt and on time. I have only one gripe though; I cannot find the microwave in the BMW 120d to cook my free lunch.

James

Editor Note: You are idiot, I am afraid James! On BMWs you need to order SE model to get microwave - Ling
---
Search my letters page!

| | | |
| --- | --- | --- |
| From your area... | ...or from people... | ...or about a specific car! |
| | | |
You are viewing page 1 of 1 - go to page: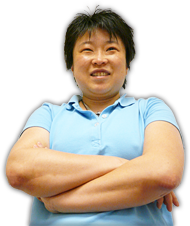 Online Service
Response Times
Quote > Proposal > Order > Delivery
83 CLIENTS IN 'PROPOSAL'
...LING REPLIES IN:
HRS : MINUTES sec
121 CLIENTS IN 'ORDER'
...LING REPLIES IN:
HRS : MINUTES sec
Customers use my secure LINGO management system.
Response times above based on last 4 hour period between
9am - 6pm, Mon to Fri -Ling

No Waiting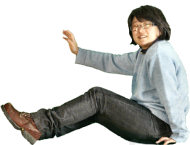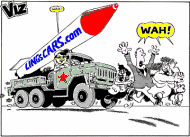 I am the Viz UK business ambassador!
Post me Ferrero-Rochers! Yum Yum!
Unlike most other internet car leasing sites, I publish all my contact information openly!
...so, you know who I am - Ling
THE UK's FAVOURITE
CAR LEASING WEBSITE!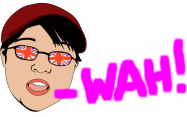 Boss: Ling Valentine MSc IoD
15 Riverside Studios
Newcastle Business Park
Newcastle upon Tyne, NE4 7YL
Tel 0191 460 9444
[email protected]
I prefer email to phone - Ling
VAT No: 866 0241 30
Co Reg No: 6178634
Consumer Credit Licence: 663330
Data Protection No: Z1098490
Best Before: 17/08/2007