CUSTOMER LETTERS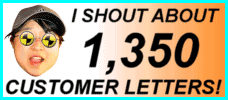 1523 LETTERS!
More customer letters than any other car sales site IN THE WHOLE WORLD! - Ling
You are viewing page 1 of 1 - go to page:
Search my letters page!

| | | |
| --- | --- | --- |
| From your area... | ...or from people... | ...or about a specific car! |
| | | |

Customer Letter: 1530 / 1523
Stephen says...

Ling and her team were good to work with, even if a little 'loco' at times! I was pleased that the whole process was pain-free and uncomplicated. LingsCars did "just what it said on the box" and I liked the informal way of doing business. I will go back to them next time, for certain. My XC90 arrived on time. Dealer gave full overview of car details.

Stephen Lansley

Editor Note: We, here in Acapulco (or Gateshead) we tend to be a bit "loco". :) It is the air. ... Happy you are 100% hapy, Stephen, and as you are a European Marketing Manager I appreciate your comments. Go enjoy the big 4x4, snow will come soon :) - Ling
---

Customer Letter: 1528 / 1523
Sarah says...

Excellent service, everything was very easy and straightforward. Also the best price on a Fiesta. Lots of people didn't believe how little I am paying. Dealer Service – Excellent – Excellent service, very friendly delivery.

Sarah Coupe

Editor Note: Yes, you got a really cheap car, Sarah. Glad you loved the service. You are a PR consultancy, so start shouting about me, hahaha! - Ling
---

Customer Letter: 1490 / 1523
Nick says...

Ling you are the "NUTTS" Don't sell out to the Big Gunn's when they come knocking! Cos you know they will.

Excellent dealer service on delivery of my new Astra.

Nick Brace

Editor Note: Are you sure there are 2 "T"s in NUTTS, Nick? Hmmmm, well, we had a brilliant fun time arranging the Astra, it is great to have customers who enjoy a laugh. I pass on regards to dealer. Thanks for nuttty comments, hahahaha. Nit. Bloody lunatic customers, where do they all come from???? Hehe. - Ling
---

Customer Letter: 1480 / 1523
Elizabeth says...

LingsCars is a unique service – efficient, reliable, but fun to deal with. There is an evident focus on customer care. In my experience the proposed delivery was cut by two weeks for my convenience. This was only possible because of the hard work of the staff at Ling's company. Many, many thanks – I love my car. Excellent delivery, prompt, friendly and straight forward.

Elizabeth Moden

Editor Note: Yes, we pulled out the stops for you, not always possible I must say. There is a limit to what I can do, unless the cars are physical in the UK when the paperwork is done. Glad you are happy bunny, Liz. Nice cars, these new Fiestas! - Ling
---

Customer Letter: 1454 / 1523
Maureen says...

Ling and Co were excellent throughout. I cannot believe I requested a Mercedes A-Class and it was all done so quickly and without any problems from start to delivery. I am over the moon with my A-Class and would recommend Ling to everyone who wants to lease a car. Great job A*. Excellent dealer- very good service.

Maureen Klein

Editor Note: Super duper, Mo. You are a mobile hairdresser, so I hope you don't get your car full of hair clippings. Notice you got a black one to hide the hairs :) Thanks for comments, it was lovely to deal with you. Mercedes-Benz treat me badly with their pressure and tactics, but every Mercedes customer I deliver a car to is very happy. - Ling
---

Customer Letter: 1424 / 1523
Claire says...

Car took a long long time to arrive, but I was very pleased with it when it eventually arrived! Very impressed with communication from Ling and her team throughout. They kept me informed of progress and always answered my questions very quickly. Will use again! Thanks. Good delivery, my Fiesta arrived safe and sound.

Claire Spencer

Editor Note: Claire, well, massive backlogs at the Ford factories at the time you got your car. It did take a long time to be built, sorry about that. But good things come, in the end :) These Titanium Fiestas are just great! Glad you liked the LINGO. - Ling
---

Customer Letter: 1382 / 1523
Ann says...

Everything has been fantastic. Great service. Thank you Ling.

Ann Feast

Editor Note: That's all I need to know, Ann. A simple letter like this makes me very happy. Have a great time in the new Nissan Qashqai. - Ling
---

Customer Letter: 1296 / 1523
Karen says...

I would just like to say how easy everything was. What a great way to get a car. The service was brilliant and the Renault Koleos deal terrific. I particularly liked dealing with it all online. Ling was really great and truly professional. Excellent delivery, the Koleos arrived in good order just when Ling said it would.

Karen Rolfe

Editor Note: Brilliant! This Koleos was really cheap, so you have a bargain on your drive now :) Thanks for saying how good the LINGO system is, and that you enjoyed getting it, Karen. Lovely. - Ling
---

Customer Letter: 1277 / 1523
Sean says...

Hi Ling! Leasing a car from your website has been a very entertaining process!!

The site is brilliant; wacky but brilliant. Updates were prompt, I felt like you were giving me 100% of your time, when in reality you have lots of customers to look after. The Honda Civic is great and I look forward to leasing from you again in 3-years! I have recommended you to all my friends. Excellent delivery, my Civic was delivered promptly.

Sean Moore

Editor Note: Super duper, Sean. The Honda Civics are so cheap and British built! I would expect you to be happy, it is hard to beat the car and the deal. I have 200 customers in process, but I aim to give very personal service - I'm so pleased you like it. See you soon! - Ling
---

Customer Letter: 1237 / 1523
Paul says...
LINGsCARS made the process of arranging my new company car fun and the LINGO system kept me up to date with the status of my BMW application at all times. Good delivery, prompt as promised.

Paul Stevens

Editor Note: Wow, I haven't done many BMWs this year, but I found you a great deal on your new 3-series, Paul. Go and have some fun in it, I hope you have a great 3-years at the wheel. Nice cars, I had a BMW 3-series, 2-years ago and enjoyed it immensely. Great to help you out. - Ling
---

Customer Letter: 1141 / 1523
Anish says...
Very pleased with the fast, efficient service. My new Audi A4 came with everything as ordered. Simple and easy to follow communication. Would use Ling again. Would recommend LINGsCARS.com again. Good delivery from the Audi dealer - polite, fast and reliable.

Anish Patel

Editor Note: Anish, you are happy with your new A4. I am so pleased. You are a dentist so you are used to pain, but hopefully you found my service painless :) Talk to you in 2-years! - Ling
---

Customer Letter: 1115 / 1523
Geoff says...

Thanks for the Nissan X-Trail Ling. Hassle free car rental! Good delivery. Look forward to doing it all again in 2 years.

Geoff Hughes

Editor Note: Geoff, thanks. As you work for Microsoft, I have decided to issue with an X-Trail Service Pack which will fix a few of the faults on this vehicle, but will introduce new ones. The X-Trail will need to be validated and will prompt for this every week. It may crash. Hope you enjoy the car :) - Ling
---

Customer Letter: 1090 / 1523
Kenneth says...
From the start to finish it has been a delight to deal with LINGsCARS. Ling provides personal and attentive service and delivers the cars on time and at the agreed price. All very refreshing in this day and age. Excellent delivery of my new Audi A6 Avant. Personal, efficient and attentive.

Kenneth Culley

Editor Note: Ken, you are retired ex-Chief Executive of a building society. So, I really appreciate what you have to say. Also, this Audi supplier is top-class. When a top financier chooses my service and finance product, I know I must be doing something right. Pay attention everyone reading this, Ken didn't get a loan, he rented the car! Rent depreciating assets. Thanks so much for being brilliant customer and look forward to future biz! - Ling
---

Customer Letter: 972 / 1523
Andrew says...

From the start to the finish Ling was superb. It was my first time leasing and Ling took me through the whole process. I couldn't be happier with the car and I have recommended Ling to friends, family and colleagues. Excellent delivery, delivered a day early. Fantastic!

Andrew Wall

Editor Note: A day early is good, that is pretty on-time, I think. These Germans are usually punctual :) Glad you are happy with the Audi A3 and hope to see you again in 2-years, Andrew! - Ling
---

Customer Letter: 939 / 1523
Jonathan says...

Ling. Thanks for all your help, your personal attention to details is great and something so often missing these days. Especially with larger firms. I had one minor problem with my Nissan X Trail (the supplier's fault, not yours) yet you did everything to put it right. Thanks again.

Jonathan Sperrin

Editor Note: Yes. The dealer messed up on the rear parking sensors. We are getting them sorted. I am so pleased you were happy with my service and it was lovely to deal with you. Your comments are very special, as you are a senior Management Consultant at a major company and you know what you are talking about! :) - Ling
---

Customer Letter: 875 / 1523
Danny says...

The seaweed was rank, the service was great. I was kept informed the whole time. Good delivery of our new VW Golf.

Danny Lockett

Editor Note: Danny, short letter, short car, short reply: Thanks. I give you hyperlink for your web hosting and technology business. Experia provide advanced web solutions and communications for the corporate and private sector. I will just add that I sent you some delicious Chinese seaweed :) It is bloody healthy!!! Healthy things are always awful taste. Enjoy! - Ling
---

Customer Letter: 869 / 1523
Louise says...

Ling provided a great, fast, informative service. Reliable information and a lot of help for a new leasee like me! the Grande Punto is great and does its job well. I will recommend Ling to anyone looking to lease instead of buy a car. Thanks again for your help. Good delivery; the car arrived on time, but the driver was in a rush to get away.

Louise Orage

Editor Note: Ooooops, I will have a word with the delivery company and ask them to spend more time detailing the controls etc, thanks for that info, Louise. I'm happy that you are pleased with my service and hope you enjoy the Fiat. Thanks for your opinions - appreciated! - Ling
---

Customer Letter: 852 / 1523
Haroon says...

Excellent service all round. Very efficient and painless quotation and ordering process from Ling and the team.

Best price, and the car arrived quicker than I expected, to my exact specification. I really like my Lexus IS and the main supplying dealer was excellent. Excellent, excellent, excellent. I shall definitely be using you in the future.

Haroon Khawaja

Editor Note: Whoa! As a successful web-business owner (Vanilla "360 Service" comprises a range of professional services that have been designed to take away technology headaches), I appreciate your comments. I'm glad I could provide you with a fantastic service, Haroon. Aren't these IS Lexus just great? See you in 2-years! - Ling
---

Customer Letter: 837 / 1523
Louise says...

Thank you for putting up with all my requests. Getting the car took a little longer than I thought it would, but it was worth the wait. Your continued support has been much appreciated. Thank you, I will recommend and use you again.

Louise Holmes

Editor Note: Louise, well, some cars just can't be magicked up. If there isn't one, there isn't one. Skoda are not the fastest at delivery, but I'm glad you like the Octavia Estate. I do my best to help, so no need for thanks for the support, it's standard :) - Ling
---

Customer Letter: 732 / 1523
Paul says...

Hi Ling,

You made the task of arranging a contract hire vehicle very easy and painless. The car was delivered when you said it would be and I am happily driving around in my new car. My friends are envious about the car I drive as you have really helped me maximize my budget. I have no doubt we will work together again when the time comes to change vehicles and I am already looking forward to what options I will have when this time comes.

Thanks again

Paul Godwin

Editor Note: Paul, thanks for the letter, these SAAB Sportswagons are brilliant value. Glad you thought the process was easy. I always try to give the best deal for your budget :) Go and drive, enjoy. - Ling
---

Customer Letter: 728 / 1523
Lee says...

I love my new Grande Punto! It's great. I wash it every Sunday and I love the new car smell!

Ling was really helpful and she responded really quickly to my emails. I am pleased I chose LINGsCARS and I was very impressed with the service. The delivery driver got a speeding ticket. Bad delivery driver!

Lee Earle

Editor Note: Ooooops, well, he paid it and had the points, not you, Lee :) Glad you love your car, everyone thinks those new Grande Puntos are terrific. Don't wash it too much, you know what they say about Fiats and water, and it has to last 3-years. Enjoy!! - Ling
---

Customer Letter: 613 / 1523
Andrew says...

Ling, I would like to thank you an extraordinary buying experience! Prior to contacting LINGsCARS, I had emailed 4 other leasing companies with none of them even having the courtesy of replying by email or phone. Even my local Audi garage never bothered to call me as promised.

Your constant updates and almost immediate responses to emails was incredible.

It is time for a revolution in the UK motor industry. Having previously bought many new cars from useless BMW and Mercedes dealers, all having limited product knowledge, nonexistent updates and a 'take it or leave it' attitude, I am never going to buy new car that way again.

From a financial point of view, leasing also stacks up with phenomenal depreciation hitting when you trade a cash-bought car in - I lost over £10,000 in 7 months on a ML320CDi, the equivalent of almost 18 months of lease payments on my Audi Q7 3.0 TDI Quattro SE from you.

You also get forced (when buying cash) to buy the 'must have' options such as overpriced SatNav (right, £1,500 from Audi!!! - Ling), alloy wheels etc, otherwise you will be unable to even trade it in next time. Your own advice on options is spot on - you never get your money back. With leasing, you can choose what options you want, not what options will make it saleable once you want to trade it in. You can also order a silly colour if you want to and not worry about it when the lease expires!

I suppose the only way the new car dealers can afford all the posh new showrooms is to provide no discount at time of purchase, stupid 'below-book' trade-ins and to employ order takers rather than sales people - oh, and rob you when you need a service, with oil being charged at liquid gold rates. I will be taking the Q7 to an independent Audi dealer for its service as allowed in the lease agreement. All that is left to do it find a way of providing an easy and competitive trade-in service for 'first time leasers' (done!!! - Ling) and you will have it cracked.

Good luck and Best Regards,

Andrew Davies

Editor Note: Well, what a comprehensive letter! You are a star for writing that, Andrew. You capture so many points that I try to get across but can't write on paper (or web) as well as you. Thanks for taking this time and trouble. I hope you have a great time in your bloody PanzerTankWagon Q7 :) Those are really cool cars, eh? Since your comments about the part-exchange idea, I have taken on a brilliant company who will buy part exchange cars (from my customers)... releasing wads of cash! Thanks, Andrew! Great idea. - Ling
---

Customer Letter: 550 / 1523
Ian says...

Ling, not only are you funny, intelligent and beautiful (WAH!!!! YOU ARE ON DRUGS! - Ling); do I get discount next time? (NO - Ling) ...but you also supply extremely cheap new cars. What more could a man ask for? Your husband is one lucky guy.

If you are reading this and ummming or errring whether or not to go ahead and rent a new car from Ling, then errr and ummm no longer and just do it. You will not be disappointed. Just one word of advice though - Ling possesses a nuclear missile and will know where you live. I now live in permanent fear and get scared when I hear a plane in the garden.

Delivery of my Citroen C2 was good - very friendly and helpful. Now, where's my free lunch???

Ian White

Editor Note: Ahem, if I fired my missile at you, you would not hear it coming, Ian! Hehehe. You are quite mad as everyone can see from your letter. Free lunch is in the post. Also, if you think I am beautiful, free spectacles are in post, too. See below:


- Ling
---

Customer Letter: 368 / 1523
Geoff says...

"Ling, my new Zafira is very good. Delivery went well. I just wish I'd found out about you years ago. I would have saved a fortune! Will recommend you whenever I can."

Geoff Green

Editor Note: Glad you are happy, Geoff. Only problem with new Vauxhall Zafira (a good car) is the terrible TV adverts with those stupid adult kids, plus Vauxhall's image. Vauxhall can never get TV adverts right. And do you realise that their "Griffin" (probably delicious boiled to a soup) is looking BACKWARDS, over its shoulder? Hmmm, says a lot about GM, huh? - Ling
---
Search my letters page!

| | | |
| --- | --- | --- |
| From your area... | ...or from people... | ...or about a specific car! |
| | | |
You are viewing page 1 of 1 - go to page: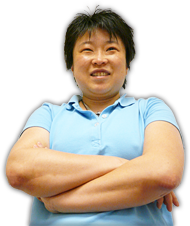 Online Service
Response Times
Quote > Proposal > Order > Delivery
92 CLIENTS IN 'PROPOSAL'
...LING REPLIES IN:
HRS : MINUTES sec
127 CLIENTS IN 'ORDER'
...LING REPLIES IN:
HRS : MINUTES sec
Customers use my secure LINGO management system.
Response times above based on last 4 hour period between
9am - 6pm, Mon to Fri -Ling

No Waiting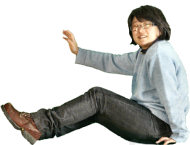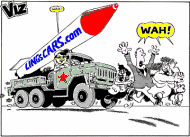 I am the Viz UK business ambassador!
Post me Ferrero-Rochers! Yum Yum!
Unlike most other internet car leasing sites, I publish all my contact information openly!
...so, you know who I am - Ling
THE UK's FAVOURITE
CAR LEASING WEBSITE!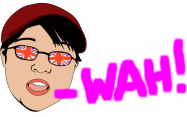 Boss: Ling Valentine MSc IoD
LING World Headquarters
Vance Business Park
Gateshead, NE11 9NE
Tel 0191 460 9444
Fax 0870 486 1130
sales@LINGsCARS.com
I prefer email to phone - Ling
VAT No: 866 0241 30
Co Reg No: 6178634
Consumer Credit Licence: 663330
Data Protection No: Z1098490
Best Before: 17/08/2007