CUSTOMER LETTERS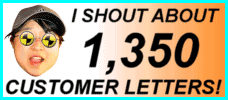 1523 LETTERS!
More customer letters than any other car sales site IN THE WHOLE WORLD! - Ling
You are viewing page 1 of 1 - go to page:
Search my letters page!

| | | |
| --- | --- | --- |
| From your area... | ...or from people... | ...or about a specific car! |
| | | |

Customer Letter: 1510 / 1523
David says...

The service received from LingsCars was absolutely excellent. The pain free way to lease a new car. No hassle with documents, Fiesta delivered on time. I would certainly recommend LingsCars to all my colleagues. Nothing was too much trouble. Well done and look forward to doing business again with you shortly. Dealer Service – Excellent.

David Fisher

Editor Note: What can I say, Dave? Your letter covers just about everything. These new Fiestas must be the best small cars you can get. Every single customer loves them :) Hope I will see you again in another 2-years! - Ling
---

Customer Letter: 1452 / 1523
Marcel says...
Ling is the best contract hire firm I have ever dealt with. Thanks for the lunch I got for my enquiry, the coffee etc, and the two polo mints for filling in this form. To be serious – excellent service and attention to detail. Excellent dealer service: The car arrived on time and was clean throughout.

Marcel Zachariah

Editor Note: Hahaha, glad the free lunch went down well :) No problem about the polo mints for writing this letter, a small bribe goes a long way :) Glad you had super service, really appreciate your comments about the delivery of your Chrysler Sebring. - Ling
---

Customer Letter: 1432 / 1523
Patrick says...
Dear Ling. I found the process of leasing a car via your site a very easy, friendly, uncomplicated and efficient way to meet all my needs. To date the Audi A4 is great, your service was great. Your website is a joy for those like me who are not great techies. You made the whole thing easy and fun, many thanks. Good delivery, as promised, on time.

Patrick Kelly

Editor Note: Pat, what a lovely car, I have had one of these Audis in the past and it was really great to drive. A nice badge for a cheap price, eh? Thanks for website comments. Glad you enjoyed getting it. Have a great time looking cool in the A4! - Ling
---

Customer Letter: 1351 / 1523
Gordon says...

I have just received my second vehicle off Ling and, as with the first, I have been extremely impressed with the speed and efficiency with which the whole transaction completed. The Lingo system is great for keeping up to date. Great service, thank you. Excellent delivery, fast, kept me informed.

Gordon O'Donnell

Editor Note: Yo! Gordon! Thanks so much for the lovely letter. You are repeating customer. I am getting so many people coming back for second, thire and fourth cars and vans that I am losing touch!! Your new Citroen Dispatch will be a great van, so cheap too. Enjoy! - Ling
---

Customer Letter: 1132 / 1523
Lindsay says...

Best personal contract lease website for mere mortals by far! Everything is so straightforward (how refreshing). Ling is a very easy person to deal and speak with, thanks to her Lingo system. She is full of bright ideas - Always gives you a free lunch (just add water). Brilliant!! Thanks Ling. Excellent delivery, helpful and friendly on my new Citroen C2... but the Citroen guy seemed perplexed at how Ling does it better than them!

Lindsay Aspinall

Editor Note: Hahahaha, tell the Citroen guy I will kick his ass if he tries to figure that out! It is not rocket science, eh? You just treat people as adults and do stuff immediately. So simple. It is not about cars, it is about people, Linz. You are a super customer! - Ling
---

Customer Letter: 1089 / 1523
Elizabeth says...

A fantastic experience from start to finish - competitive priced cars combined with attention to details. Quirky fun and detailed explanations throughout. Made the process easy - great after sales service - would use you again and already recommended to friends.

Elizabeth McHugh

Editor Note: Wow, Liz, what a nice letter from a Land Rover Disco customer. Land Rover are struggling at the moment, so every little helps :) Thanks for saying it was a fantastic experience, I am doing my best to make great customers like you very happy! - Ling
---

Customer Letter: 1062 / 1523
Elizabeth says...

Just wanted to say that I got my new car last week - what a great all round experience I got! My kids were in stitches whenever I was on the website and especially when stuff came through the post - it was so easy and the service I received was second to none.

Please pass my thanks on to everyone concerned. Now telling everyone I know how great you are!

Elizabeth Mchugh

Editor Note: Wow, Liz! Thanks. You now have a very cheap Disco! Your bloody kids need to learn respect! In China they would be spending all day and evening in school and would be too tired to laugh at anything. Here in the UK, they have so much time to laugh and stab passer-by with knives. Hahahaha. Wait till they are in secure detention centre. I will be laughing at them, then :) Enjoy the Disco, kick the kids. - Ling
---

Customer Letter: 1049 / 1523
Anthony says...
Really pleased with the car, Ling. Excellent service and hand over from the nice Audi man. I guaranteed him a lift back to the station! Thanks for the Chinese 'Polo Mints'. They taste exactly the same as the real thing. But they'll never catch on without a hole in the middle.

Anthony Snailham

Editor Note: Well, contrast this normal service to the problems during the hailstorm event for Simon Pollard, below. This is normal service resuming :) So pleased you are happy, Anthony. Your car went through very smoothly. Thank God, no acts of God to interfere. The Audi dealer really is great, when Audi and God allow them to do their job. - Ling
---

Customer Letter: 1019 / 1523
Piers says...

Fantastic service from ordring until dilivery of mi Volkwagen Golf. I wos kept informed at every stage along the weigh. Will reccomend without hezzitashun to all my freinds and staff.

Piers Tolson (aka "Sir")

Editor Note: My God. What a lovely letter from a Lancashire County Council school Headmaster! :) I expect a rush of teachers and school dinner ladies. I must admit I have doctored your letter for fun. Ooooops. Really your spelling is 10/10, Piers. Enjoy the Golf. Wait until your pupils see this letter, hahahaha! :) Ling wos ere.

I must not mess with Mr Tolson's spelling
I must not mess with Mr Tolson's spelling
I must not mess with Mr Tolson's spelling
I must not mess with Mr Tolson's spelling
I must not mess with Mr Tolson's spelling
I must not mess with Mr Tolson's spelling
I must not mess with Mr Tolson's spelling
I must not mess with Mr Tolson's spelling
I must not mess with Mr Tolson's spelling
I must not mess with Mr Tolson's spelling
I must not mess with Mr Tolson's spelling
I must not mess with Mr Tolson's spelling
I must not mess with Mr Tolson's spelling
I must not mess with Mr Tolson's spelling
I must not mess with Mr Tolson's spelling
I must not mess with Mr Tolson's spelling
- Ling
---

Customer Letter: 946 / 1523
Tony says...

From "old banger" to "shiny new van" in just a few easy steps.

Great van and prompt delivery at the right price. Ling keeps you informed all the way and takes the stress out of vehicle leasing. On delivery, the dealer gave me the impression "he couldn't be bovvered"

Tony Snailham

Editor Note: Right, well, the curate egg. Thanks for the letter, Tony, glad you love your new Citroen Dispatch. I asked the dealer about this delivery, I let him respond in his own words (no offence, I think there was a mix up in intent, this dealer is usually a superstar)... DEALER: "I actually went with the delivery on this one, it was snowing at this end (quite deep at the top of "Windy Hill" on the M62 where you once parked the rocket launcher) and the gritters were out in force. The van was straight out of the valeting bay and delivered by one of our drivers, only about 50 miles, to your customer. Tony was concerned with trying to find a blemish on the van as he said you had him terrified about signing for something that he may be held responsible for. We told him that if he found any problems all he had to do was let us know, obviously he has taken this to mean that we were "not bovered" ... so it may be my fault for putting the willies up you, Tony, regarding the van condition. Hahahaha, SORRY! This dealer and I trust each other so much, he instantly responds when I tell him of any problems AFTER delivery. Hence, he does not insist on a full inspection on delivery :) Oooops. Hope this is OK. Tony, you are a very good customer and you have had several cars from me, it is good to say these things, the dealer will be more careful how he comes across.

Below is an example of the stuff Tony makes and will be carrying in his new van.



- Ling
---

Customer Letter: 694 / 1523
Gerard says...

It took a little while to get my head around LINGsCARS.com at first (Ling's sense of humour). But no worries - she replied promptly to my email queries. The BMW Auto Coupe arrived 1-week before the promised date, no worries at all, I would not hesitate to use Ling again. Excellent delivery, the delivery driver was very flexible on the time and delivered my 3-series in a good manner. This is not found at the local sheds (aaaagh! you can't call BMW dealers "sheds", you will get me into trouble! - Ling). Superb service, good prices.

Gerard Connor

Editor Note: Well, apart from kicking BMW UK off, thanks for the kind letter, Gerard. I know people expect dry, posh rubbish when they get a BMW, but that is just not me. Everyone gets treated the same, Citroen C2 to Range Rover Sport :). We have some fun, eh? New cars should be fun! Enjoy the Coupe! - Ling
---

Customer Letter: 648 / 1523
Ken says...

Just to say, the car arrived in A1 condition on Monday at 11.30 am. My son is driving it today, and he loves it.

Another satisfied customer. Speak to you in 3 years time :-)

Ken Parkinson

Editor Note: Ken, and you have been such a brilliant customer. As a Chief Buyer yourself, I am glad when a professional is pleased with my service. Glad everything went perfectly (amazing for a FIAT, hehe). Enjoy the Grande Punto, these are lovely little cars! - Ling
---

Customer Letter: 644 / 1523
Gerrard says...

Dear Ling

Eagle has landed 24 hrs early! everything fine, very professional hand over, many thanks would not hesitate to use yourselves again, all the best for the future.

Gerrard Connor

Editor Note: Gerrard, that's really great, so pleased your BMW 3-Series Coupe came early. Thanks for short note, go drive and enjoy the car! - Ling
---

Customer Letter: 507 / 1523
Iain says...

"This is the 3rd car we have taken from Ling in the last 18 months. It's good to know you are dealing with the owner of the business and you are kept up to date from placing the order to delivery of the car. I wouldn't hesitate to recommend Ling (and I have done)!"

Iain MacPherson

Editor Note: Hmmm - Iain is a sales manager, and it always pleases me when I can keep sales managers happy! This is my toughest kind of customer because sales managers know all the tricks and have seen it all before. You had one of the very last bargain 2WD Nissan X-Trails. I am sad they have stopped making this model, I have sold loads. Come back soon, Iain - Ling
---

Customer Letter: 439 / 1523
Dan says...

"Great car, great price and great service. Plus, a fun company to deal with. Had a bit of a misuderstanding with Jon over Xmas deliver schedules but other than that it all went through seamlessly. Car turned up on time, no problems."

Dan Doughty

Editor Note: Dan, hmmm, it wasn't a misunderstanding, just that you did not jump fast enough. Only so much time before Xmas to deliver cars and opportunities to deliver disappear at a machine-gun rate. Sorry about that. Never mind, it meant you can enjoy the booze over Christmas. As an aerospace engineer, I hope you sobered up before you went back to screwing the Eurofighters back together! - Ling
---

Customer Letter: 375 / 1523
Jacqueline says...

"Dear Ling,

The Renault Megane CC was delivered yesterday and it is excellent! The delivery company were good to deal with; prompt and efficient. Your correspondence, attention to detail and accessibility have been greatly appreciated. We loved the human/humourous touch!"

Jacqueline Lopez

Editor Note: Jacqueline, I must tell everyone that your new car arrived with a couple of scratches; you are taking digital photos of them and I am getting the delivery company to pay for repairs. Also, you wonder where the spare wheel is, in your email yesterday? Well, a Megane CC has an aerosol of gunk instead - it's all the rage these days! Enjoy the dry, clear days we have left this year, in your Coupe Cabriolet! Nothing nicer than a cold fresh morning with your top down - Ling
---

Customer Letter: 359 / 1523
Iain says...

"This is the second time I have dealt with Ling in the past two years. Her level of service surpasses anything I have come across previously in the motor trade. She is polite (! - ME??? - Ling) efficient and always deals with you personally. My Honda FRV was delivered on time, with a nice follow-up call. I will be back for another vehicle next year and would strongly recommend you give Ling a ring!! "

Iain Macpherson

Editor Note: Honda FRV is semi-wierd car, Iain... very nice, but three people sit up front like the Fiat Multipla. Except the Honda does not fall apart or break down. As a repeating customer, I am so pleased you chose to come back for another round of abuse. I look forward to THIRD car, next year!- - Ling
---

Customer Letter: 280 / 1523
Ann says...

Thanks Ling,
We are absolutely thrilled with our new Mercedes-Benz Sport Coupe. Your service and the delivery were excellent. We will certainly contact you aghain when we require any other vehicles.
Kind regards,

Ann Harrison

Editor Note: I am looking forward to replacing rest of your fleet of (200?) vehicles, Ann! You and Peter were such nice customers. It is so pleasant to deal with North-West UK customers, you have very nice accents! Glad you like Sport Coupe - Ling
---

Customer Letter: 223 / 1523
Iain says...

It was a pleasure dealing with Ling, she did exactly what it said on the website! The car (Megane CC - Ling) is great, pity about the weather. I will certainly use Ling again and have no hesitation in recommending her. Excellent communication and delivery from the supplying dealer, too.

Iain Macpherson

Editor Note: Of course I did what it says on website! I wrote it! Duh!!! ... And what do you expect from weather, Iain? First; Preston is in West of country, closer to George Bush environmental terrorist greenhouse effects, and Second; you were taking delivery of a convertible, hahahah! - Ling
---

Customer Letter: 108 / 1523
Paul says...

Hi Ling, the Shogun eventually arrived fine. If only the dealer were as efficient as you!

Thanks for getting me such a good deal, I don't know how you do it compared to the big boys, but keep it up for when I come back for another vehicle.

Paul Morgan

Editor Note: Hmmmph, some dealers always give me problems and I always struggle to find good Mitsubishi dealer. Maybe franchise requirement means they not very good? Good = treat my customers like superstars, instead of just provide normal dealer service. Maybe I terminate this dealer, Paul. But so pleased you happy with Shogun! - Ling
---
Search my letters page!

| | | |
| --- | --- | --- |
| From your area... | ...or from people... | ...or about a specific car! |
| | | |
You are viewing page 1 of 1 - go to page: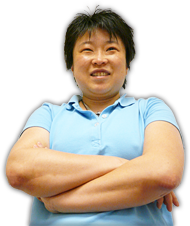 Online Service
Response Times
Quote > Proposal > Order > Delivery
77 CLIENTS IN 'PROPOSAL'
...LING REPLIES IN:
HRS : MINUTES sec
126 CLIENTS IN 'ORDER'
...LING REPLIES IN:
HRS : MINUTES sec
Customers use my secure LINGO management system.
Response times above based on last 4 hour period between
9am - 6pm, Mon to Fri -Ling

No Waiting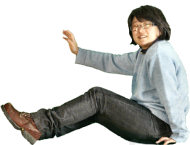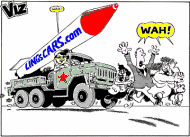 I am the Viz UK business ambassador!
Post me Ferrero-Rochers! Yum Yum!
Unlike most other internet car leasing sites, I publish all my contact information openly!
...so, you know who I am - Ling
THE UK's FAVOURITE
CAR LEASING WEBSITE!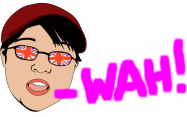 Boss: Ling Valentine MSc IoD
LING World Headquarters
Vance Business Park
Gateshead, NE11 9NE
Tel 0191 460 9444
Fax 0870 486 1130
sales@LINGsCARS.com
I prefer email to phone - Ling
VAT No: 866 0241 30
Co Reg No: 6178634
Consumer Credit Licence: 663330
Data Protection No: Z1098490
Best Before: 17/08/2007