CUSTOMER LETTERS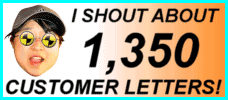 1522 LETTERS!
More customer letters than any other car sales site IN THE WHOLE WORLD! - Ling
You are viewing page 1 of 1 - go to page:
Search my letters page!

| | | |
| --- | --- | --- |
| From your area... | ...or from people... | ...or about a specific car! |
| | | |

Customer Letter: 1412 / 1522
Katherine says...
This is the first time I have leased a car and it been a very good experience. Very competitive costs and easy to communicate- no pushy sales staff!! I have been impressed with the service and quick response to all questions raised during the process. I have in fact recommended you to a number of people who have asked me how it all went! I woul d not hesitate to lease again and I will be back for another Audi in three years time.

Excellent delivery - very happy with the service - they called arranged delivery and were waiting there with the car. Very impressed!!

Katherine

Editor Note: Katie, super letter, thanks! Glad you were happy :) Always happy when customers say it was a good experience, that's what I like. Not really about the cars, more about people I think. I pass your regards to the supplier. - Ling
---

Customer Letter: 1312 / 1522
Colin says...

I am writing to you after receiving my Honda CR-V. This is the first time I have used contract hire. I was a wee bit sceptical at first especially looking at other websites. They would display a price to get your attention but when asked for a quote it was usually very different. Your website is very informative, if a bit quirky but the price you see is the price you pay and you are very competitive.

Your service is outstanding and your Lingo system is very good. Your reply times are excellent; I never had to chase you for anything. This is what made the experience so stress free. You communicate very well which makes the transaction simple.

My Honda arrived at 11am. Exactly at the time arranged with the dealer. I am absolutely delighted with it. I have recommended you to all my friends and family and I will be back in three years for another deal.


Colin

Editor Note: Colin, thanks for the kind comments, especially about LINGO. I agree, many other websites have out of date or untrue pricing - they think it is clever to try and trick people, eh? I like "stress-free", too, so I do everything as fast as possible :) Glad you like the Honda CRV! A lovely car. I am pleased that as a first-time contract hire user you were so happy with everything. Thanks! - Ling
---

Customer Letter: 1220 / 1522
Gareth says...

Ling, my wife and I were very impressed with your service. Getting our car from you was a no-brainer. Monthly payments were half than if we bought the Honda Civic. We went to a dealer for a test drive, loved the car, then signed up with you. End to end in 3-weeks.

Your style is a refreshing change, very prompt at updates and answering questions. Love the LINGO system. I've already got family getting cars from you based on me raving about you. I look forward to getting my next car from you. Excellent delivery, Honda driver was very prompt and polite.

Gareth

Editor Note: I withhold your address for security because you do important stuff for Australia. Gareth, so pleased - you sound like a happy bunny with your Civic. You should not take advantage of dealers' goodwill by using them as a test-drive facility (mmmmmpppfffff :). Poor souls. LINGO - thanks so much for the comments, I put a hell of a lot of work into that. Now, I am dealing with being flooded with your family :) Enjoy that Honda! - Ling
---

Customer Letter: 1046 / 1522
Michael says...

Hi Ling.

Thanks for the excellent service you provided me. The car is fantastic and was delivered quicker than expected. Your friendly manner and wacky website really put me at ease and made the whole experience a pleasant one. The speed you answered every question I had was a breath of fresh air. Every promise made was kept. All be back in three years for my next car. Delivery was excellent, delivered on time by a very nice man. Best regards...

Michael

Editor Note: Mick, what a strange job you have - you are an Aquaculture Marine Operative! Whatever that does... I hope you can squeeze all your aqualungs and flippers into your new Qashqai, and that you have a great time up in Scotland. Send me a nice fish. - Ling
---

Customer Letter: 936 / 1522
Alan says...

Hi Ling,

Hi there, I'm loving my new Megane cabriolet and the sun is shining. Thanks for doing such a great job getting me this car. Your service is fantastic. I've never heard of anyone enjoying the experience of buying a car before.

I also just got the confirmation from my finance company that the sale of my old car to Danny has went through and everything was perfect.

I'd be more than willing to pass on any other business to either Danny or yourself or receive any enquiries from any new customers that may be looking for a recommendation in the Glasgow area.

Thanks for everything, C U in 2 Years!!

Alan

Editor Note: Alan! I am so happy to deal with you and Ping IT. Ping IT Services is Glasgow's leading IT support service provider for Small to Medium Sized Businesses within 25 miles of Glasgow. Now you can zoom around in a new Megane CC with the roof down. Beware of people throwing house-bricks at you in Glasgow! It is dangerous to a Glasgow convertible driver. Glad you sold your old car with no problems to Danny. He is a very good PX buyer. - Ling
---

Customer Letter: 318 / 1522
Julie says...

"Ling was very nice to deal with. She kept me updated with what was happening, which was important for me as my car was quite a drawn-out process (6 weeks from initial contact with Ling to delivery). She always replied to my emails promptly and I felt I could contavct her with any stupid question. I will definitely buy my next car from Ling and I hoping my husband will be buying his next car from her, too. I will recommend her to all my family and friends."

Julie

Editor Note: Julie, I'm glad you think I am nice. I don't often get called that :). The reason your new model MX-5 took a long time, is that Mazda have just launched this model and stocks are low so we have to wait for cars from bloody Japan. Japanese have bandy legs and eyes too close together and I can never trust them, but that is different matter. So pleased that you will recommend me to family and friends... bring 'em on! - Ling
---

Customer Letter: 110 / 1522
Les says...
You have no idea how many times I had to do Ling's quiz to win T shirt; boy, you make hard question and it was stoopid Korean "car" which make me get wrong answer so many times. But now I win! Maybe in future I get car from you to go with Ling special T shirt, we see, yes?

Les

Editor Note: Ho! Why Scottish person sounds like Chinese when writing letter? Maybe you spend too much time on website, Les? But I am confused you like to gamble on quiz. As Bishop, you should only gamble on ranking in Heaven. By the way, answer to any Korean question usually either "Kim" or "Dog", however in this case it is name of crap car. Thankyou for letter.- Ling
(Also to note that if talking about Korean War of Imperialist Aggression, when UK were on wrong side and joined American axis of evil against poor North Korean and Chinese liberators, answer to quiz question is usually "Mash" - Ling)
---


' - Ling

---
Search my letters page!

| | | |
| --- | --- | --- |
| From your area... | ...or from people... | ...or about a specific car! |
| | | |
You are viewing page 1 of 1 - go to page: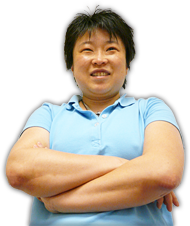 Online Service
Response Times
Quote > Proposal > Order > Delivery
83 CLIENTS IN 'PROPOSAL'
...LING REPLIES IN:
HRS : MINUTES sec
121 CLIENTS IN 'ORDER'
...LING REPLIES IN:
HRS : MINUTES sec
Customers use my secure LINGO management system.
Response times above based on last 4 hour period between
9am - 6pm, Mon to Fri -Ling

No Waiting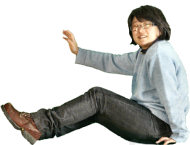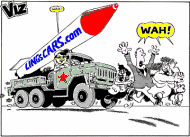 I am the Viz UK business ambassador!
Post me Ferrero-Rochers! Yum Yum!
Unlike most other internet car leasing sites, I publish all my contact information openly!
...so, you know who I am - Ling
THE UK's FAVOURITE
CAR LEASING WEBSITE!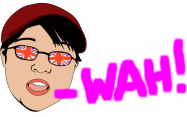 Boss: Ling Valentine MSc IoD
15 Riverside Studios
Newcastle Business Park
Newcastle upon Tyne, NE4 7YL
Tel 0191 460 9444
[email protected]
I prefer email to phone - Ling
VAT No: 866 0241 30
Co Reg No: 6178634
Consumer Credit Licence: 663330
Data Protection No: Z1098490
Best Before: 17/08/2007