CUSTOMER LETTERS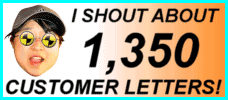 1522 LETTERS!
More customer letters than any other car sales site IN THE WHOLE WORLD! - Ling
You are viewing page 1 of 1 - go to page:
Search my letters page!

| | | |
| --- | --- | --- |
| From your area... | ...or from people... | ...or about a specific car! |
| | | |

Customer Letter: 1347 / 1522
Charles says...

Thanks Ling. Fiesta is great, great service, 5 weeks from first contacting you, to car at my doorstep. First class.

Charles

Editor Note: Chic (your nick if people wonder), it's great that you had a Fiesta so fast. Many customers have had Fiestas delayed because Ford cannot keep up with demand. However, you were a lucky one. Enjoy your new silver Titanium TDCi. - Ling
---

Customer Letter: 1143 / 1522
Michael says...
Excellent service provided by Ling. A great deal, backed by regular communications. Recommended, so would certainly use again. Proud as punch in my new Audi A3. Car arrived earlier than the agreed time, but they forgot to bring my driving licence back.

Michael

Editor Note: Michael, yes, new security meant that at the time, the Audi supplier needed to physically see your driving licence. They posted it back Special instead of doing what I wanted, bringing it back with the car. Thanks for pointing this out. However, overall you seem 100% happy, which is my aim. Go drive your new A3. - Ling
---

Customer Letter: 1029 / 1522
Scott says...

Excellent service from start to finish. Great communication and nothing was a problem. Ling kept us up-date with every part of the car lease progress. I would and have recommended Lingscars to all my friends and family. Will most certainly lease from Ling again. Good deliver, dealer supplied my new Mitsubishi Outlander promptly and on time.

Scott

Editor Note: Scott, super duper lemon squeezy. You got a great deal on this new Outlander, customers love these cars. Very economical for the type of car (4x4). I will see you in 3-years, I hope :) Thanks for letter! - Ling
---

Customer Letter: 859 / 1522
Robert says...

Can I say on behalf of Pauline and myself, thanks very much for an outstanding service, you were there to guide from inception to completion and with a turn around of less than 2 weeks that was fantastic.

Robert

Editor Note: Hahaha, I am amazed! Miracles CAN happen! That was so fast. It helped that you were very good at the paperwork. Thanks, Robert and Pauline. Enjoy the Picanto!! - Ling
---

Customer Letter: 710 / 1522
John says...

A very professional, timeous service from Ling. From the original email enquiry to the delivery of the Nissan Note to my doorstep, every aspect went according to plan. I have recommended Ling to all my colleagues within North Lanarkshire council who are also looking for personal leasing.

John

Editor Note: Well, I am so pleased to be able to promote my business in Scotland - I get attacked often by Scottish motor dealers for "invading" their area, one even said I was ignorant because I had never heard of the Highland Clearances. I thought that was a pre-reg car sale by Arnold Clark! I'm Chinese, not Scottish, sorry! I imagine the Scottish are not familiar with every Japanese massacre of Chinese, either. So... it's with pleasure I look forward to members of North Lanarkshire Council logging on my website, and with pleasure that we ignore the political nutters :) - Ling
---

Customer Letter: 594 / 1522
Stephen says...

What can I say? Fantastic service!

Thank you so much for all your help, the family are loving the new Vauxhall Zafira. The car was delivered on-time and it looks great! I loved the personal service that you offer, and you were always very prompt in responding to my questions and demands. Delivery was excellent, shame there were no car mats provided.

Thank you again and I look forward to arranging my next car with you.

Stephen

Editor Note: Stephen, thanks for very kind letter. Well, you know how much dealers charge for car mats? They are a fortune. Where possible I try to get the finance companies to "throw them in" and often they arrive in a pack after the car. But I refuse to charge you an extra £50 just for a few poxy mats. Really, I recommend £5 at Halfords :). Hope you enjoy the Zafira, they are great cars and so cheap! - Ling
---

Customer Letter: 216 / 1522
Alan says...

Ling has to be the craziest woman I've met. From the moment I found her website, I had a feeling we'd end up leasing our next car through her. What a breath of fresh air...

Good fun but totally professional at the same time. If anyone reading this has doubts, then don't!!! Ling is 100% trustworthy and delivers on her promises... I still think she's crazy, though!

p.s. The VW dealer needed Ling and us to chase them, they were average and showed no initiative.

Alan

Editor Note: You are damn lucky, Alan, I take this "crazy" as compliment! So no retalliation. Actually, you were very nice customer to deal with, thank you for renting new VW Passat, I am sure you will be very pleased with it. Re Dealer: People reading this should note that YOU insisted to choose to use YOUR local dealer Alan, rather than my normal VW supplier who is top-notch! So I am afraid that was own goal in Scottish football tradition - Ling
---

Customer Letter: 189 / 1522
Alan says...

Ling's website is the best there is... it's brilliant and after visiting it, there is no way we could have ordered our car from anywhere else!

For the record, she also gave us the BEST PRICE for our new VW Passat. We must have tried over 30 companies. Very, very happy!!! :-)

Alan

Editor Note: Hehehe, why try 30 other sites? Just read the letters on this page, that would have saved you so much time and trouble, Alan. Thanks for the sweet comments. Brand new VW Passat on way - Ling
---

Customer Letter: 116 / 1522
Babs says...

Ling,

I love your web site. It's the only one that's ever kept my attention for so long that I bought a car. I even get a free lunch!! Eating is my favourite hobby! I'm sure I'm going to love my new MX-5 just as much!

Babs

Editor Note: Babs, I enjoy chatting to you and so pleased you swapped old Clio for brand new Mazda MX-5 for such little money. If customer happy, makes me eel happy!! - Ling
---
Search my letters page!

| | | |
| --- | --- | --- |
| From your area... | ...or from people... | ...or about a specific car! |
| | | |
You are viewing page 1 of 1 - go to page: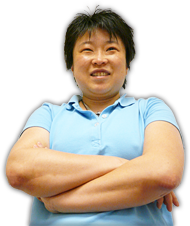 Online Service
Response Times
Quote > Proposal > Order > Delivery
81 CLIENTS IN 'PROPOSAL'
...LING REPLIES IN:
HRS : MINUTES sec
119 CLIENTS IN 'ORDER'
...LING REPLIES IN:
HRS : MINUTES sec
Customers use my secure LINGO management system.
Response times above based on last 4 hour period between
9am - 6pm, Mon to Fri -Ling

No Waiting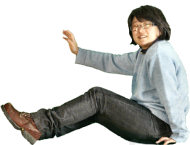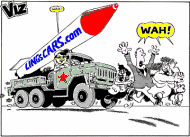 I am the Viz UK business ambassador!
Post me Ferrero-Rochers! Yum Yum!
Unlike most other internet car leasing sites, I publish all my contact information openly!
...so, you know who I am - Ling
THE UK's FAVOURITE
CAR LEASING WEBSITE!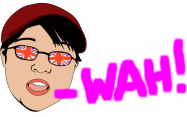 Boss: Ling Valentine MSc IoD
15 Riverside Studios
Newcastle Business Park
Newcastle upon Tyne, NE4 7YL
Tel 0191 460 9444
[email protected]
I prefer email to phone - Ling
VAT No: 866 0241 30
Co Reg No: 6178634
Consumer Credit Licence: 663330
Data Protection No: Z1098490
Best Before: 17/08/2007