CUSTOMER LETTERS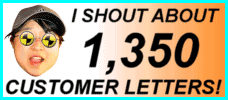 1523 LETTERS!
More customer letters than any other car sales site IN THE WHOLE WORLD! - Ling
You are viewing page 1 of 1 - go to page:
Search my letters page!

| | | |
| --- | --- | --- |
| From your area... | ...or from people... | ...or about a specific car! |
| | | |

Customer Letter: 1478 / 1523
Martin says...

The speed and efficiency of the service provided by Ling and her team was amazing. My car was delivered within three weeks of making my initial enquiry! All queries/issues were resolved immediately via the Lingo system. My one major problem (getting insurance for a contract hire car) led to a call from an insurance broker within 1 hour of my call to Ling. Good delivery, the Fiesta was delivered clean, on time, on the day agreed.

Martin Cadman

Editor Note: Great to hear from another Fiesta customer. You are a commercial manager in a major bank, so I protect your address from idiots, Martin. Thanks for making the communication a pleasure and so happy to help sorting your insurance. My contacts are very good :) - Ling
---

Customer Letter: 1421 / 1523
Darren says...


Ling might be mental,
her website is less than ornamental,
but the deal was cheap,
and the process made it easy to reap.

We're happy with our car, surely the best lease company by far!!! Excellent delivery of my Qashqai!

Darren Arulvasagam

Editor Note: What lovely poetry, Darren. Even though I cannot pronounce your surname, I enjoyed dealing with you. As you are Finance and Business Manager for a North London NHS PCT, I am happy you worked out this was the cheapest Qashqai in the World! Great fun to deal with you. Apply Poet Laureate immediately! - Ling
---

Customer Letter: 1389 / 1523
Paul says...

Your customer service is excellent, your prices are extremely competitive. I loved the first aid kit and will be sure to use it in my next pile up. We wouldn't hesitate to use you again. Excellent dealer service too.

Paul Robinson

Editor Note: Good, I am glad the First Aid Kit will come in handy when you crash the CLK :) As you a Director of Finance, so nice that you figure out that I am damn cheap. Thanks for the kind words about customer service, I tried to mess it up for you, but failed. Drat :) Hahaha! - Ling
---

Customer Letter: 1366 / 1523
Carolyn says...

What can I say? Absolutely fantastic! The service and help I got from LINGsCARS.com was super. I will definitely use again. Good delivery of my new Volvo V70. Many thanks.

Carolyn Chamberlain

Editor Note: Well, you have a brilliant new Volvo Estate and cheap for such a smart car, too! Hope you love it. Thanks for being a brilliant customer, it was lovely to talk to you. I'm so pleased you loved my service. See you in 3-years, eh? - Ling
---

Customer Letter: 1321 / 1523
Daniel says...

I was initially worried about leasing a car 'over the internet' but I can assure you Ling is the real deal! No hidden costs or terms and her response times are superb. Will be using again. Good delivery, on time, but in need of a good wash.

Daniel Sherratt

Editor Note: Car needed a wash because it came from a distance on a bad day. Sorry about that :) Small price to pay for the cheapest Civic in the UK. I screw the suppliers down so hard that they are on the edge cash wise and even a £5 car wash is sometimes too much (poor things) :) Anyway, Dan, great comments in your letter - thanks! - Ling
---

Customer Letter: 1124 / 1523
Matthew says...

We are very happy with our new CRV and extremely impressed with the quick, helpful and very friendly service Ling and her team provided. I would be very happy to do business with her again and I intend to as I am looking into getting another vehicle for my dad really soon. Best wishes. Excellent delivery, a very good service and a lovely car.

Matthew Callan

Editor Note: Matthew, wow, such a stunning letter. I really do my best and this dealer was great. Everything went so smoothly. Enjoy the CRV, a brilliant car! - Ling
---

Customer Letter: 1113 / 1523
Gary says...

To all future customers. You spec the car/van from Ling. It is ordered. You pay a deposit. It arrives. No problem. The Tao of Ling Way Do - thanks.

Gary Jamison

Editor Note: Who needs Ying and Yang when you have Gary Jam? Thanks for mental letter, glad you are happy as sandboy with your new VW Caddy van! Random words seem to help in Do Tao Gang Wang Van Note. Mental customers = happy Ling - Ling
---

Customer Letter: 1109 / 1523
Selvin says...


Greetings Ling! Thanking you is not enough. We have received everything and more with regards to you supplying us with 2 x Citroen Nemo 1.4 HD1 LX. You stated what was going to happen and it did. We at As Green As Limited would recommend you to anyone. You truly go above and beyond the call of duty. We will be ordering again soon and it will be from you. Service and handbooks followed on from the vans.

Selvin Tulloch

Editor Note: Greetings Selvin! You are a courier business, so you will be doing 40k per annum in these vans! Wow! I look forward to more business. Glad you were so happy with my service. - Ling
---

Customer Letter: 1087 / 1523
Alan says...

Ling is completely nuts, but she is great at this game! She kept me informed all along the way and sent me loads of weird sweets. I would go as far as to say that she has provided the best level of customer service I have ever experienced! Thanks very much and I will make contact again soon! Excellent delivery of my new VW Touran, nice and easy by a friendly dealer.

Alan Antunes

Editor Note: Alan, so glad you use you middle name as I cannot pronounce your first (Joaquim) :) - you are brilliant customer. As a training manager for a very large company I appreciate the comments. You have a great 7-seater car, lovely gearbox on those Tourans. Only downpoint is you live in Milton Keynes :) Thanks for the "nuts" comment. I will put that on my wall. - Ling
---

Customer Letter: 1055 / 1523
Philip says...

It was my first time using LINGsCARS and a very easy and efficient service was provided. Emails were responded to very quickly and the few problems will "Lingo" the new admin system were resolved very quickly. I am sure the new system will make everything even easier the next time I order a car from Ling. Good delivery, my Grand Punto was delivered on time by a very pleasant driver.

Philip Cross

Editor Note: You were one of my earliest LINGO users, Phil, and I was ironing out bugs when I was dealing with your Grand Punto order. Glad you are very happy! - Ling
---

Customer Letter: 990 / 1523
Richard says...
The Megane CC arrived just in time to take the kids to the Safari Park. So thanks for getting it here on time. I would like to compliment you on how quick response to any queries I had. I did have quite a few queries, this Megane CC being my first time at leasing. Thanks again for making it such a easy process. I look forward to doing business with you again in 2 years time. The dealer phned to say the car would arrive at 10.30am. It arrived exactly on time.

Richard Rawsthorne

Editor Note: Wow, you should take care with kids in a safari park with a convertible car. If naughty kid presses button - BANG - the lions are in the car in 5 seconds. However, I always like safari parks as there are many delicious animals there and I build up an appetite. Glad the dealer did so well, hope you enjoy the Megane CC! - Ling
---

Customer Letter: 950 / 1523
Sara-Jane says...
Great service from Ling, nothing too much trouble. Communication throughout the ordering process superb. I can't recommend LINGsCARS highly enough!

Excellent delivery, it was a nice man who delivered my new Audi A3.

Sara-Jane Johnson

Editor Note: Audi A3s are great cars, everyone loves them. These were cheaper than equivalent VW Golfs! You are happy, Sara-Jane, and that means a lot to me. Thanks for sweet note. - Ling
---

Customer Letter: 917 / 1523
Vince says...

What excellent service.

The whole end to end process was effortless. Ling's staff were friendly and helpful. Ling herself is such a confident person who quickly gained my trust. I wish all services were as efficient and easy to deal with.

Excellent delivery, first class and hassle free. My new Kia Magentis was delivered on time.

Vince Harden

Editor Note: hahaha, you liked my poison Chinese sweets, Vince! Also you were so kind to send me delicious English traditional sweets. I will save them until I am 60 years old, I think they are for older people.


Thanks for letter. You are top customer. - Ling
---

Customer Letter: 861 / 1523
Vince says...

Ling

I searched the net for hours, just trying to find a car,
The price of some were crazy, and well overpriced by far,
I then found a site which offered, a truly and wonderful deal,
I rubbed my eyes with excitement, and couldn't believe it was real.

A price so good for rental, for over 3 years or 2,
Affordable with quality and even assurances too,
I inquired by mail to explore this, as it was a remarkable thing,
Within 14 days of that mail, I now have a great car from Ling!

Vince Harden

Editor Note: My God, Vince, you are completely mental, but lovely to write me this poem! Thanks so much. You had one of the cheapest big cars (Kia Magentis) I have sold in ages... less than £200/month for a 2.7 V6!! Wow. As you a service delivery manager for Dell, I really appreciate your thoughts on my service. - Ling
---

Customer Letter: 854 / 1523
Paul says...

Best website ever!

It's laid out in price order, the prices for higher mileages are available at the touch of a button. Loads of useful info.

Ordering my new Renault Clio was very straightforward, no up front deposit or document fee, just an initial payment cheque (that didn't get cashed for over 2-weeks). All our emails were responded to very quickly. I would not hesitate to recommend. The only problem was an out of date misleading warranty form (from Renault themselves) - otherwise excellent.

Paul Rowden

Editor Note: Paul, yes, the supplier admitted the Renault form was out of date, sorry about that. It is strange that different suppliers use different forms, this one is now changing their forms. Still, we sorted that out and you were a happy chappy :) Enjoy the cheap Clio!!! Thanks for being so pleasant and easy to deal with, this was a breeze! Your company is run wholly by technical staff with no high pressure sales team. CSR Digital can answer any questions about copiers and will install and provide customer training. Networked copiers are supplied with all relevant software and if required, technicians can set up network printing and scanning. You provide service and repairs in Milton Keynes, Buckinghamshire, Bedfordshire, Northamptonshire, Hertfordshire, Coventry and Warwickshire. You service & repair Ricoh, Gestetner, Nashuatec, Rex Rotary, Infotec, Lanier, Savin, Olivetti & Canon. Your customers range from household names to one man businesses. I would recommend you based on the efficiency and how nice you were to deal with when you were getting your new Clio. - Ling
---

Customer Letter: 812 / 1523
Scott says...

Ling, just to say thanks so much. The Nissan Note arrived in perfect condition and is a great little car. Also your referring me to Danny (my PX buyer - Ling) has resulted in me selling my old car to him and at a very fair price.

Scott Edsall

Editor Note: Scott, well, thanks for the letter about your Nissan Note. Glad to hear you got the part exchange sold well, lots of people are taking advantage of this service. - Ling
---

Customer Letter: 719 / 1523
Neil says...

Thank you Ling - We have found your service to be fast and friendly. Every telephone call has been dealt with immediately and every email answered promptly. It's unusual and highly refreshing to deal with an honest company. We will be back in 24 months.

The delivery was excellent, the Astra arrived first thing, only delivery miles and clean as a whistle. Great Vauxhall Astra, fantastic on fuel, plus I get the kids in the back. Take care -

Neil Thompson

Editor Note: Wooo hoooo, you are a bloody Airspace Manager, guess that means some kind of Air Traffic Controller. Well, then your letter means even more to me, as you appreciate perfect service - I think you have to deliver that every day, or else. Well, these Astras are fast and fun and cheap. Enjoy, despite the kids in the back!! - Ling
---

Customer Letter: 681 / 1523
Helen says...

Ling replied promptly to any questions and queries I had. The MX5 price was the best by far. I would definitely recommend LINGsCARS.com.

Helen Nagle-Smith

Editor Note: Helen, nice short letter, thanks. Guess you are grabbing the last days of sunshine in the Mazda MX-5. Brilliant cars, and it was a great price! - Ling
---

Customer Letter: 641 / 1523
Rajendra says...

Your service was EXCELLENTTTTTTTTTTTTTTTTTTTTTTT.

Rajendra Kumar Isaac Devabattula

Editor Note: Isaac, and your name is so difficult to spell! :) Thanks for short letter. As Respiratory Physiologist all you have to do is say to your patients "repeat my name after me..." and their breathing will be just fine. - Ling
---

Customer Letter: 412 / 1523
Colin says...

"My first attempt to lease a car through you was sabotaged when Rover went out of business; but the experience was good enough that I didn't even bother to look for other suppliers when I decided to try again recently.

It was a good decision - no complaints at all, excellent service all round."

Colin Zealley

Editor Note: Colin, the bloody mis-management of Rover caused everyone a load of pain. Your new Kia Picanto will do a great job for a car that's less than £100 (ex VAT) per month. Glad you are happy (at last)! Thanks for letter - Ling
---

Customer Letter: 312 / 1523
Trevor says...

"I came across Ling's website by chance and I was impressed by the pricing and deals on it. Whilst I was initially apprehensive about dealing with this woman with a crazy (WAH! - Ling) website, I was very soon totally won over by her approach and ability. Ling is very knowledgeable, she keeps all her promises and she gives the best price and service available. The dealer she chose to use was prompt and efficient. I will be back for my next car!"

Trevor Plater

Editor Note: Oh, Trevor, hehe, you must be one of those middle-aged men I was warned about... who want to spicy up their life by buying Mazda RX-8. I hope you are very pleased with the car, and that it does it's job!!! - Ling
---

Customer Letter: 213 / 1523
Uncle says...
Ask Uncle Rex, he is cheaper and will provide a better service over car leasing companies such as Ling.

Uncle Rex

Editor Note: Oh, here is another car leasing company attacking me! Maybe I should be pleased that the idiots want to code cowardly comments about me into their background code on website so that Google picks up on this stupid comment. Who is this Rex? Made up? And what about address? That is actually: Cranfield Sub Post Office, 121 High Street, Cranfield... Maybe sub-postmaster Rex is doing some contract hire in spare time? Strange also that they have no customer testimonials on site (with VERY similar layout to mine, except no care is taken, pictures of cars poor quality etc... hmmm) despite "Hacfield Leasing are a service orientated, professionally focussed company which prides itself on providing a tailored service to its many varied clients. With the emphasis on personal, professional service, Hacfield Leasing's reputation has been deservedly earned throughout its thirty year history." What complete contract-hire-company-speak. Means nothing! I hate you use my name in bad way, why you attack me? You think you "professionally focused"? You stupid. Idiots! - Ling

Reply from Hacfield Leasing 31/10/2005: Ling, I am appalled that that has been added and it was added without my knowledge or consent. I will be dealing with this immediately and P45's will fly, I will not tolerate this behavior. You have our sincere apologises as we are great fans of your web site I am truly appalled that one of our employees as included such text it is unnecessary and highly unprofessional!

Debbie Thomas
Hacfield Leasing Limited
121 High Street
Cranfield
MK43 0BT

Further reply from Hacfield Leasing 28/11/2005: Dear Miss Ling, you brought to our attention that our website manager had been saying things on our website relevant to your organisation. I would like to assure you that I was completely unaware of this and at no time was the statement authorised. May I say, on behalf of my company, we apologise profusely and in the 30 years I have been in the leasing business I have never 'slated' other providers. Once again, please accept my sincere apologies and I wish you well in your continued business. We have dismissed our website manager.

Rex Holton
Managing Director
Hacfield Leasing Limited
121 High Street
Cranfield

Editor Note: Thank you. If it IS rogue employee then maybe my comments a bit strong, but employer has to be responsible. Note that with no employees, I take full blame for everything 100% (except French communist leftie dock workers who delay my Citroens last week). And it's not "Miss Ling", it is just "Ling". My name is Ling Valentine. Mrs, actually. - Ling

---

Customer Letter: 168 / 1523
Stephen says...

Ling asked me to be rude/funny/crazy in this letter, but getting a new car is serious stuff - except when you get it through Ling. Ling makes it effortless, easy and very crazy.

Three weeks from start to finish to get a new (excellent) BMW 120, WOW!!! When I want to collect it from the local BMW dealer, he didn't recognise me when he saw me grinning (I'd never been in before) - then he realised that I had obtained it through Ling and he understood!

Brilliant service and now recommending to all my friends, and by the way, Ling's BMW dealer was excellent - as every dealership should be!

Stephen Metheringham

Editor Note: Oh, I feel so pleased when customer writes letter like this. Why normal dealers and contract hire brokers have to make you feel like suicide, I not know. All I know is why not enjoy work, enjoy new car experience. One day BMW will recognise my service and thank me, but they too busy with designing new BMW toilet roll for dealers up own arse (like my local one in Newcastle who won't even speak to me, despite my 40 BMW sales in 1 month!!!) - Ling
---
Search my letters page!

| | | |
| --- | --- | --- |
| From your area... | ...or from people... | ...or about a specific car! |
| | | |
You are viewing page 1 of 1 - go to page: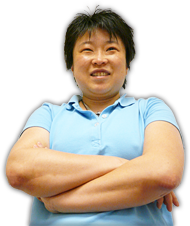 Online Service
Response Times
Quote > Proposal > Order > Delivery
74 CLIENTS IN 'PROPOSAL'
...LING REPLIES IN:
HRS : MINUTES sec
116 CLIENTS IN 'ORDER'
...LING REPLIES IN:
HRS : MINUTES sec
Customers use my secure LINGO management system.
Response times above based on last 4 hour period between
9am - 6pm, Mon to Fri -Ling

No Waiting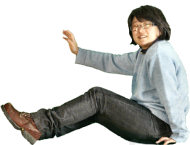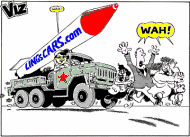 I am the Viz UK business ambassador!
Post me Ferrero-Rochers! Yum Yum!
Unlike most other internet car leasing sites, I publish all my contact information openly!
...so, you know who I am - Ling
THE UK's FAVOURITE
CAR LEASING WEBSITE!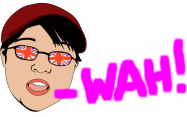 Boss: Ling Valentine MSc IoD
15 Riverside Studios
Newcastle Business Park
Newcastle upon Tyne, NE4 7YL
Tel 0191 460 9444
Fax 0870 486 1130
sales@LINGsCARS.com
I prefer email to phone - Ling
VAT No: 866 0241 30
Co Reg No: 6178634
Consumer Credit Licence: 663330
Data Protection No: Z1098490
Best Before: 17/08/2007